Design
Seeking the beauty of purpose, perspective and product with Aadyam Handwoven
AUG 14, 2023
| By Pratishtha Rana
Oscillating between two instinctive thoughts while on a road trip to Pochampally on the distant fringes of Hyderabad, the commercially-forward handloom town of Ikat (tie and dye) — I faced the choice to either pin this as an exploration of sorts or a pending act of getting familiarised with the creators, whose crafts often layer our personal spaces — from fashion to furnishing — with an identity that's discerning at once. My psyche settled with the latter, and as we approached the destination closer, it all fell into place. The beginning of this jaunt was Aadyam Handwoven, a corporate social enterprise of the Aditya Birla Group, steered on-ground by Lead Advisor Manish Saksena and his team.
At the crux of the many design directions, a host of textiles and everyday home furnishings that Aadyam works with, a significant question it attempts to decode is: Why building a sustainable ecosystem for the country's weavers is key to the ever-evolving crafts and design industry in India.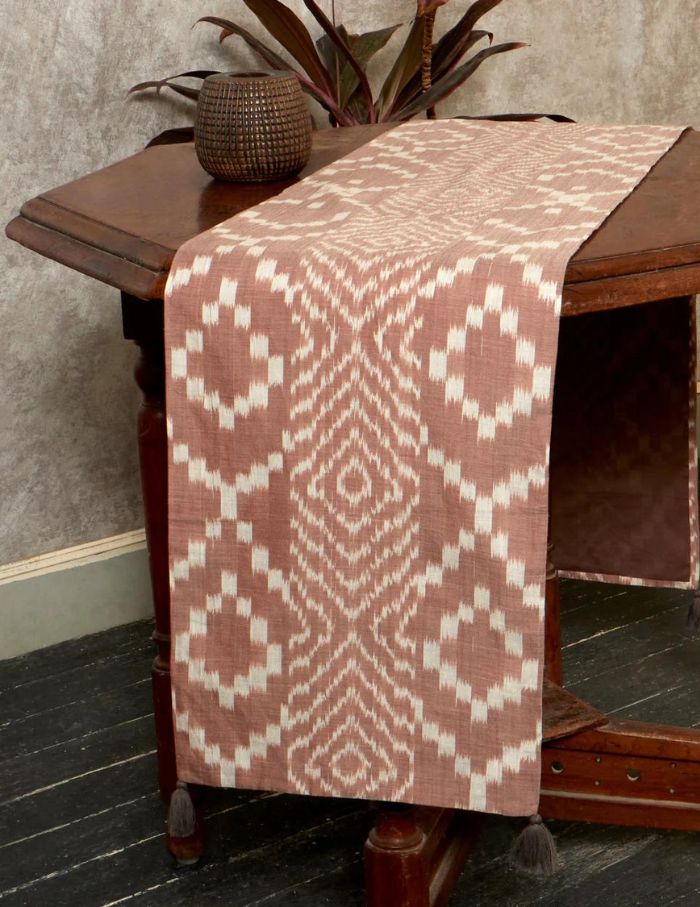 The Pochampally Ikat phenomena 
Diversity is of essence to the brand. They work with craftspeople across clusters in Kashmir, Varanasi, Bhuj, Bhadohi, Mirzapur and Pochampally, dabbling with varied textiles, fabrics and techniques, unique to each state. Back in Telangana, I discover that Pochampally was also accorded one of the Best Tourism Villages by the United Nations World Tourism Organisation (UNWTO), inviting curious crafts connoisseurs to scratch and straddle past the surface of handloom retail. 
Art as it is, Ikat is also an ancient technique, whose sustenance in an economically viable market, requires a continued upkeep. At a pivotal moment in the country's make-in-India history, Aadyam hopes to strike an equilibrium between commerce and craftsmanship, giving Ikat its place of pride (and purpose) by directly teaming up with seasoned artisans of Pochampally Ikat.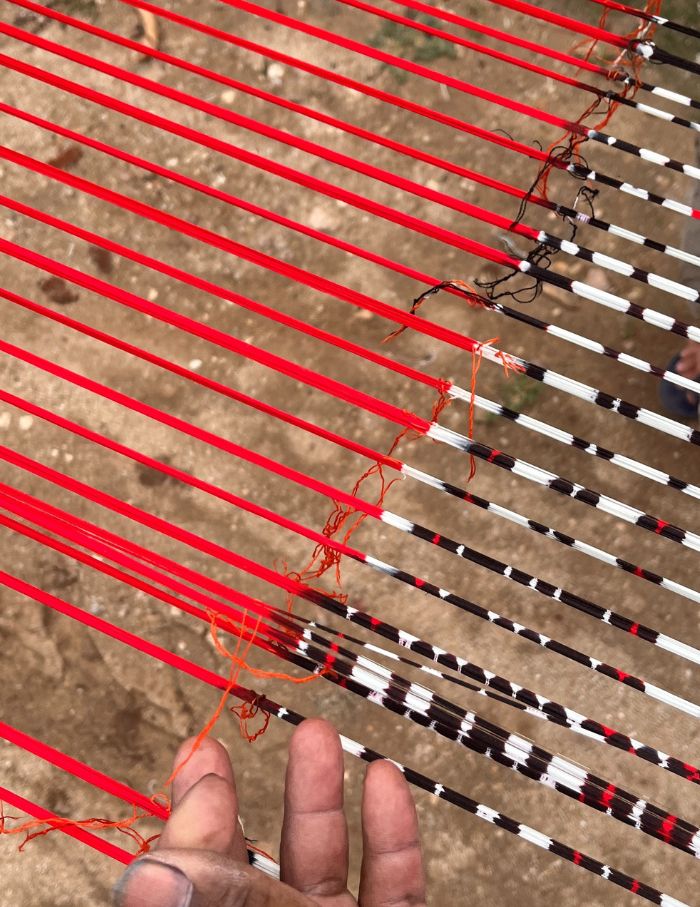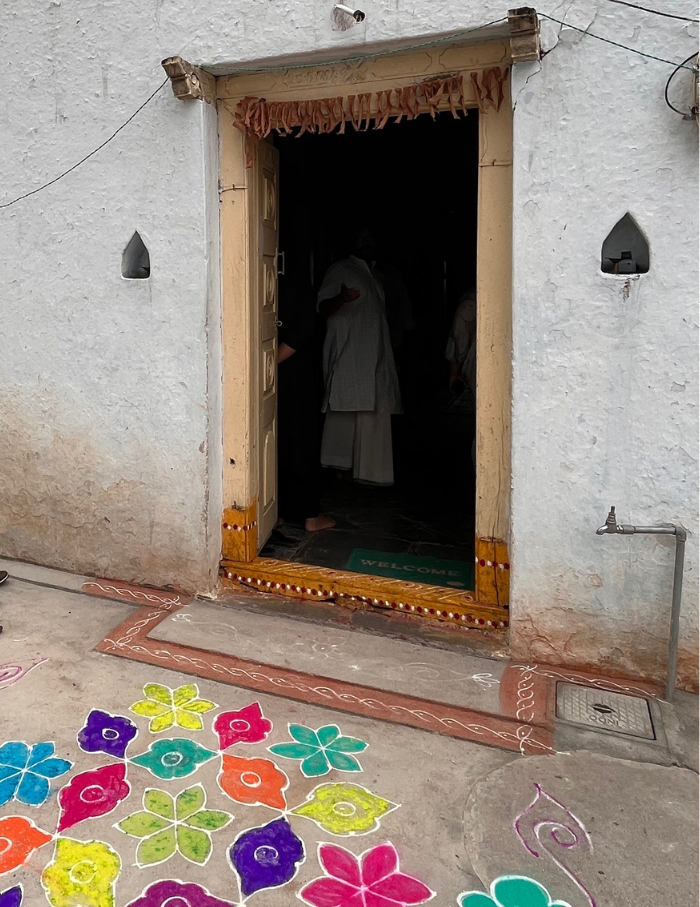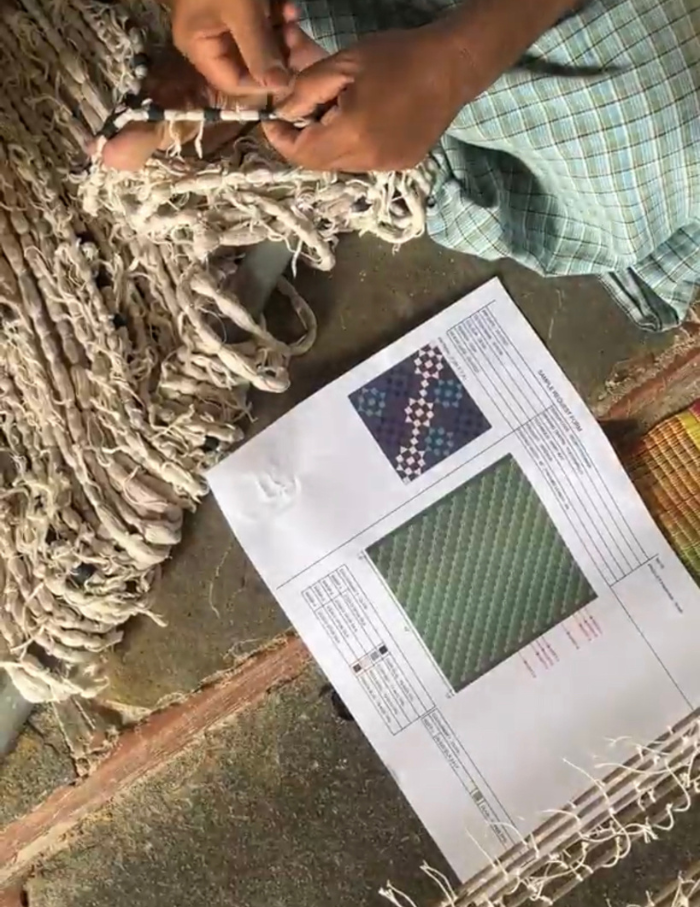 We trailed to multiple homes in the villages of Puttapaka and Choutuppal, which at a simple switch of the step and sight turn into their work of place as well, beset with machinery, looms and of course, yarns. Keen observations and first impressions at a weaver's loom was heartening and encouraging.
It also helped me deduce the fact that Ikat with its different forms of warp ikat, weft ikat and double ikat, is a skill made up of contradictions; mathematics, precision, patience and intuition. But that is when it's still on the loom. As soon as a brand intervenes, such as Aadyam, the scope of Ikat naturally widens to high-quality checks, consistency, experiments, colour theory and market trends, in some cases.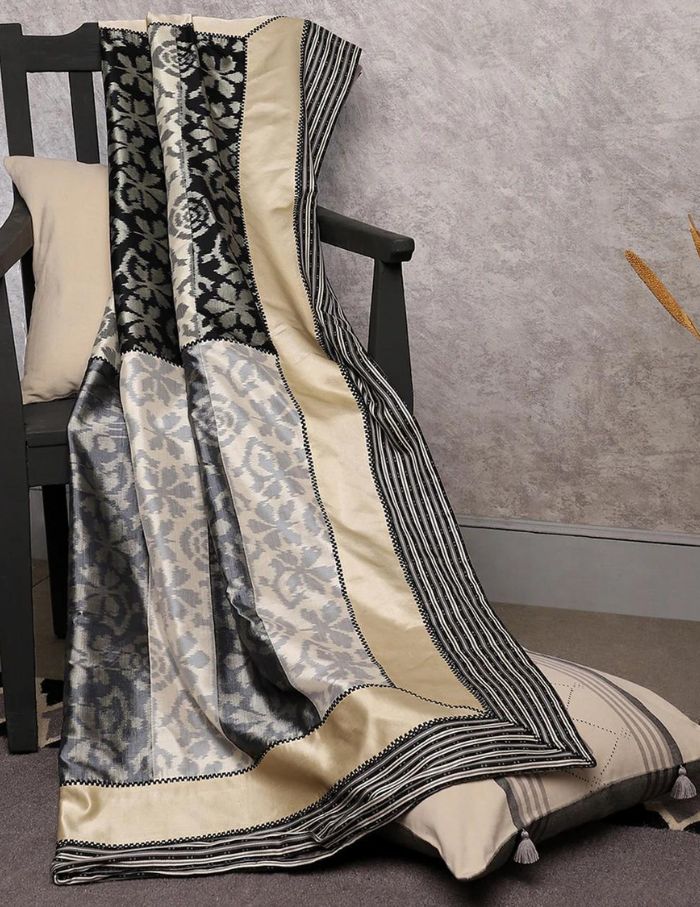 Of Ikat and homes
Apparel being a growing segment at Aadyam; home furnishings are another, revealing a trove of table linens, cushion covers, bedspreads, rugs and curtains. The brand first debuted its standalone store in Khan Market, New Delhi, followed up with a venue at Phoenix Palladium Mall, in South Mumbai.
While in Hyderabad, a visit also awaited us at its latest store inside Telangana Craft Council, cocooned on the first level. Needless to say, ikat emerges as the obvious protagonist here, being right in the retail mecca of the city, Banjara Hills. 
Also read: Celebrity designer Rupin Suchak scripts a nostalgic Banarasi home for filmmaker Anubhav Sinha
More on Elle Decor India: Vaishali Shadangule and Alessandro Giuliani capture delicate Indian weaves under the ocean