Homes
Goodbye minimalism, say hello to maximalism at this luxe home by Meenu Agarwal
AUG 12, 2021
| By Ankita Rathod
Revelling in luxe interior elements and a charming harmony of spaces, this elaborately laid out home at Tatvam Villas, Gurugram unfolds like a delightful extravaganza one room at a time!
From glossy surfaces and metallic finishes to bold colours and unusual contours, this home is a faithful showcase of the perennial 'maximal' design approach. Known to be inspired by modern luxe interiors, Meenu Agarwal, founder and interior designer, MADS Creations gracefully blends refined outdoors with a pleasing dose of glamorous interiors.  
Spread across 7,000 sq ft, the expansive duplex home to a family of five consists of a basement, ground and first floor, a manicured lawn and swimming pool. "The home being a turnkey project for us came with opportunities and challenges. Blending the architecture of the villa with its interiors was a major challenge and tackled during the process," reveals Agarwal. Further adding, "Designed to interact with the lush green exteriors through the large windows opening out to the poolside and lawn, we had a lot to experiment with in terms of the space."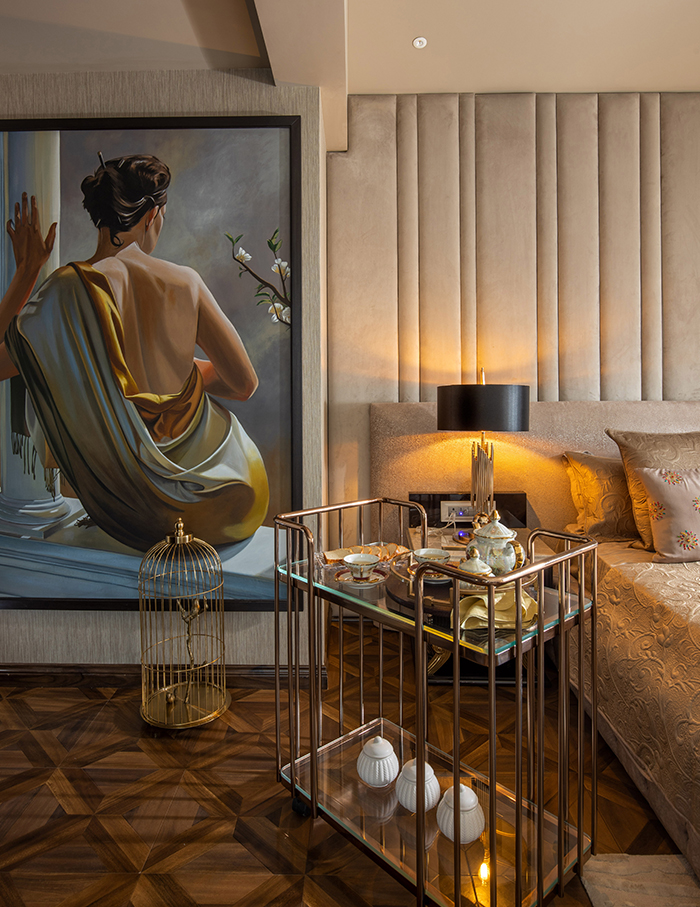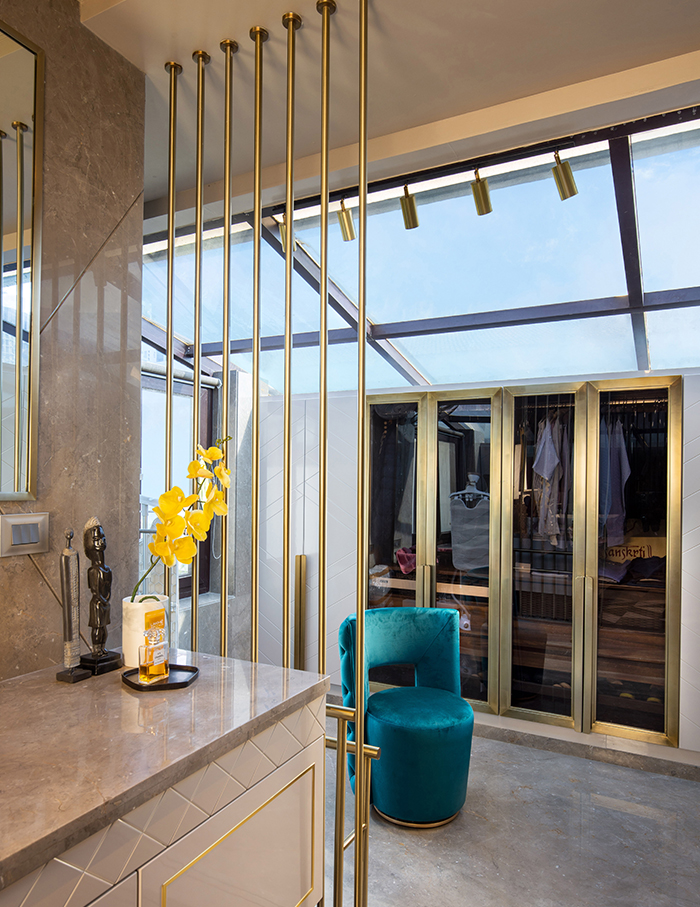 Offering a combination of different textures and materials, the home displays gold accents and bold strokes through textured wallpapers, marble inlay and imported upholstery. The colour scheme is mostly muted beige and grey with hints of pink, teal green, blue and mustard. Spider Beige marble, with inlay of Vietnam White marble and Burberry Beige Italian marble are combined, rather thoughtfully.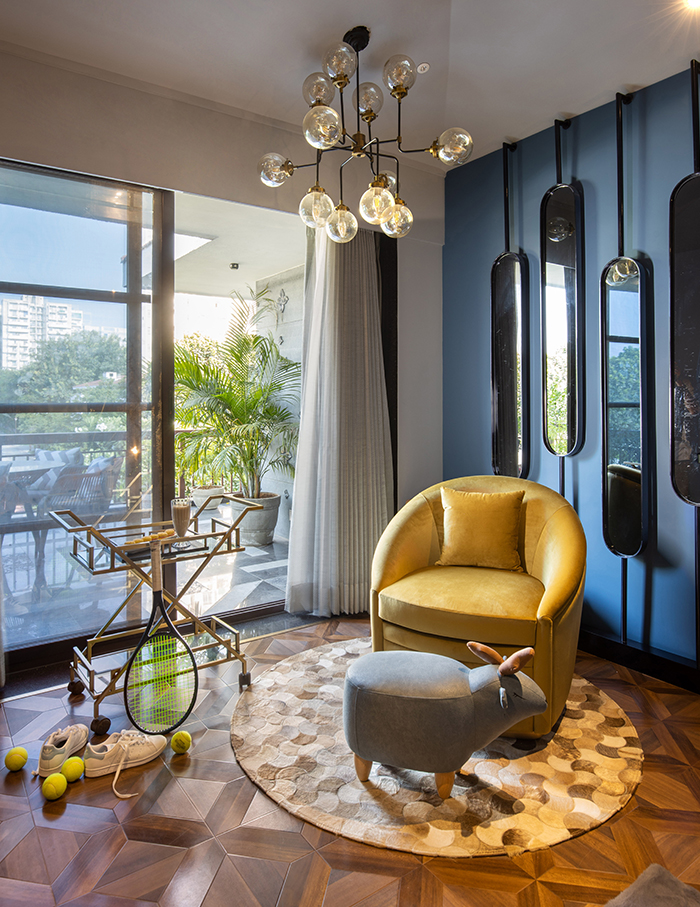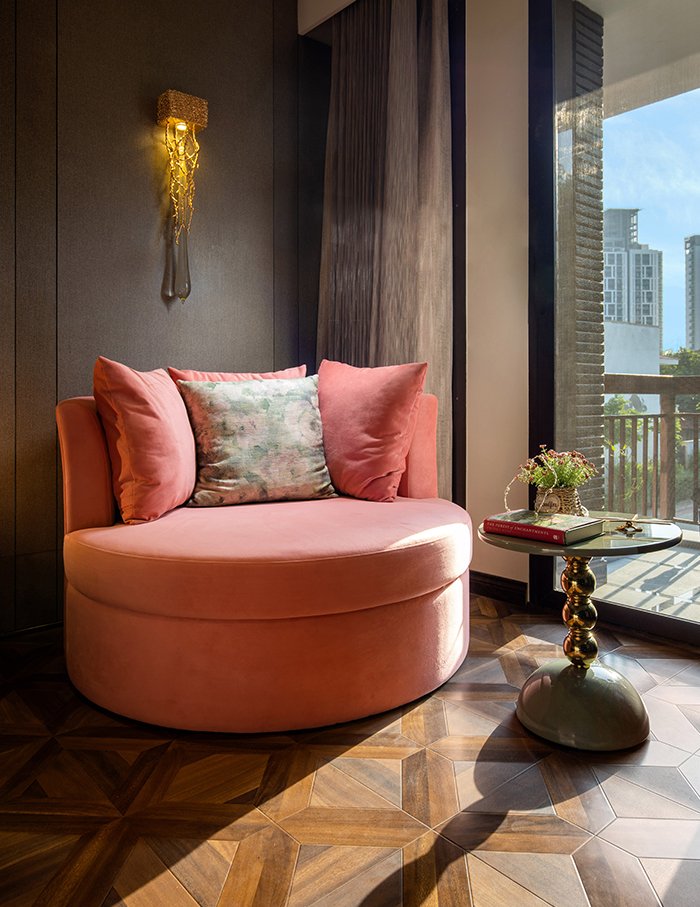 Custom designed teak wood furniture pieces are introduced in unique silhouettes and shapes in rich colours and finishes, all manufactured in house at MADS Creations' production facility. Adding colour, character and quirk are commissioned artworks developed for the home, while plants in fascinating planters infuse a garden-fresh element.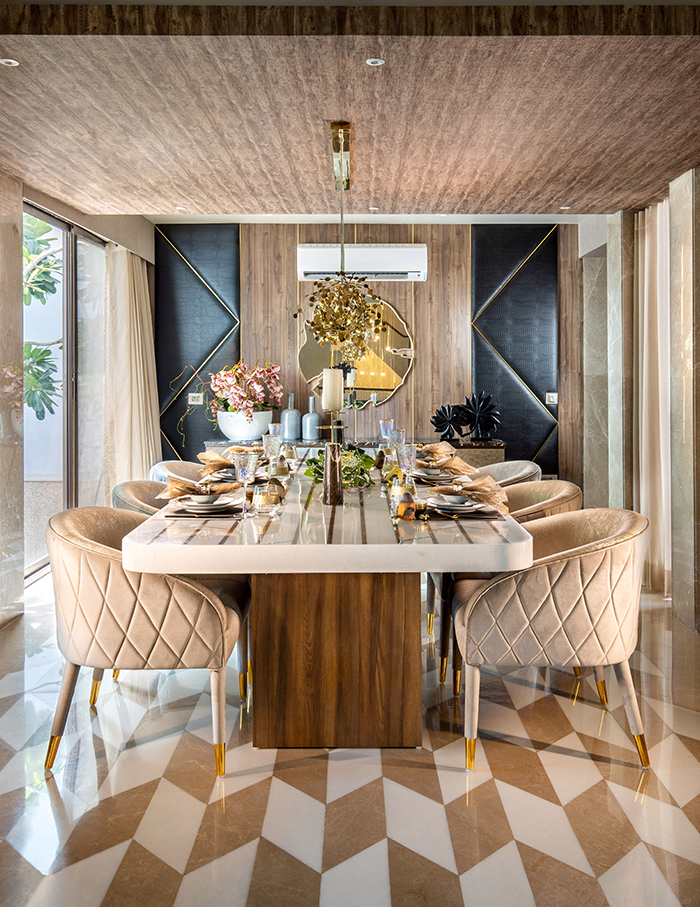 The dining area is distinguished by a stunning marble inlay flooring using Spider Beige marble and the premium White Vietnam marble. The ceiling is covered in a textured wallpaper and the backdrop wall is clad in leather with metal overlay. A magnificent marble top table with gold inlay, plush seating with an opulent chandelier create a rich atmosphere.
Scroll for more images, as we take a tour into the extravagant home…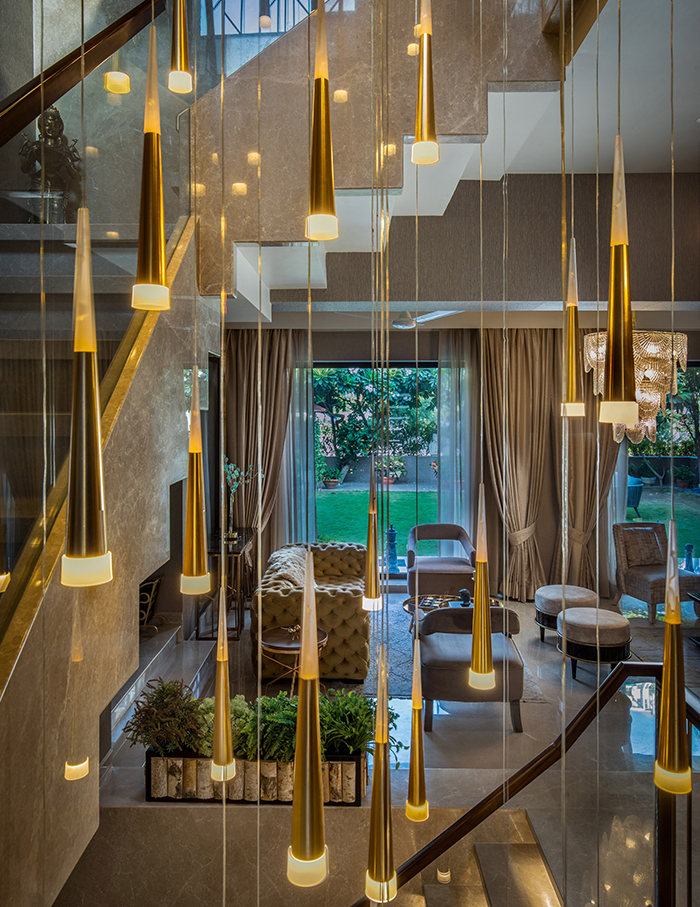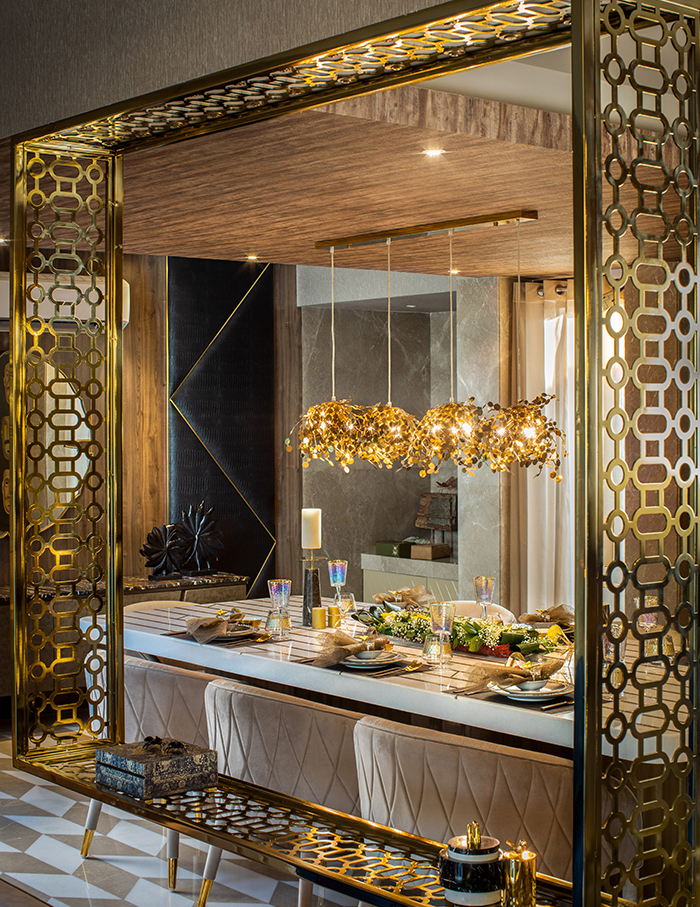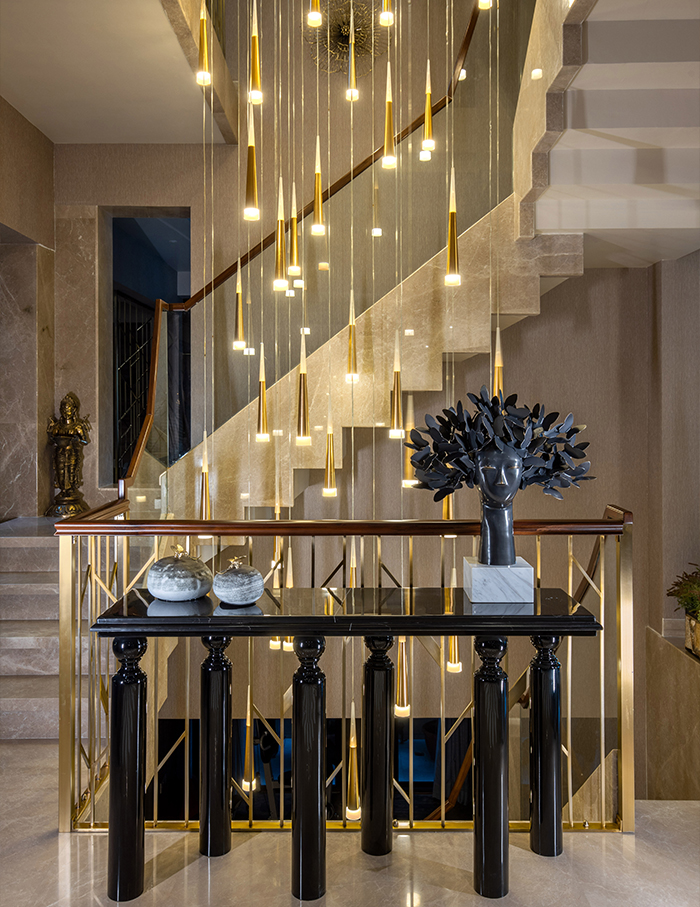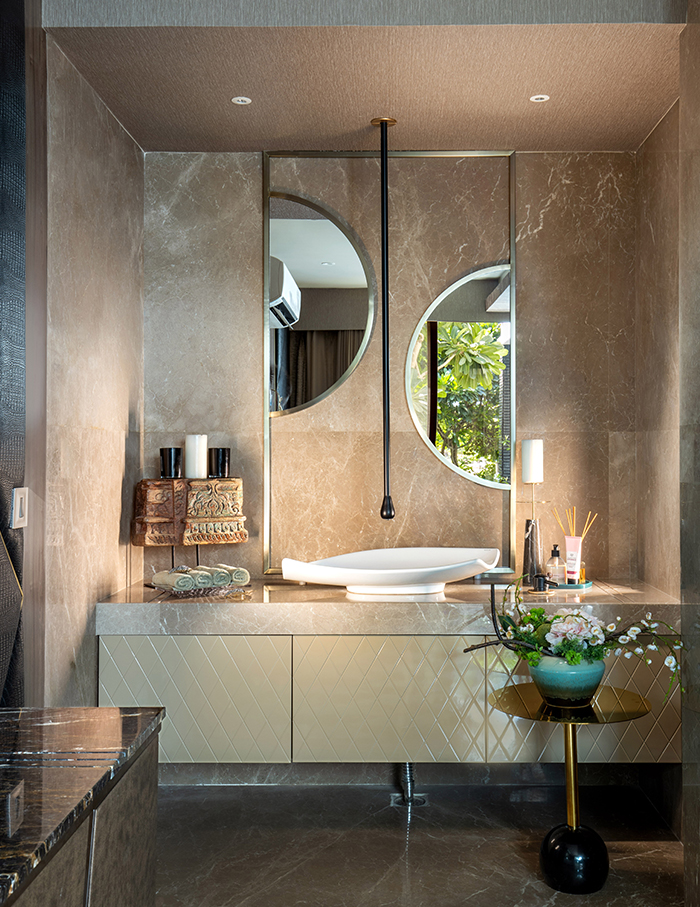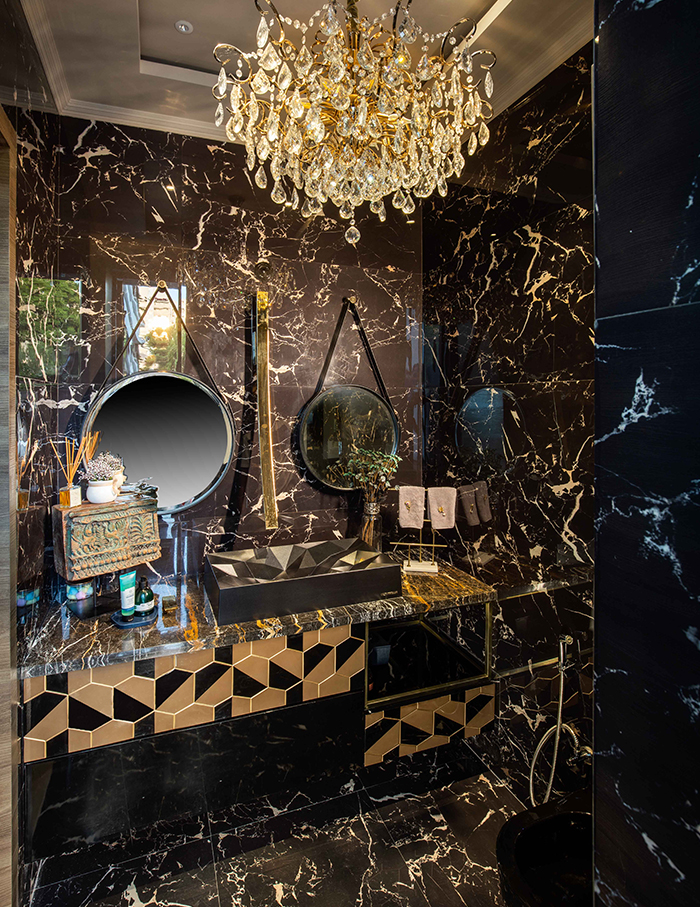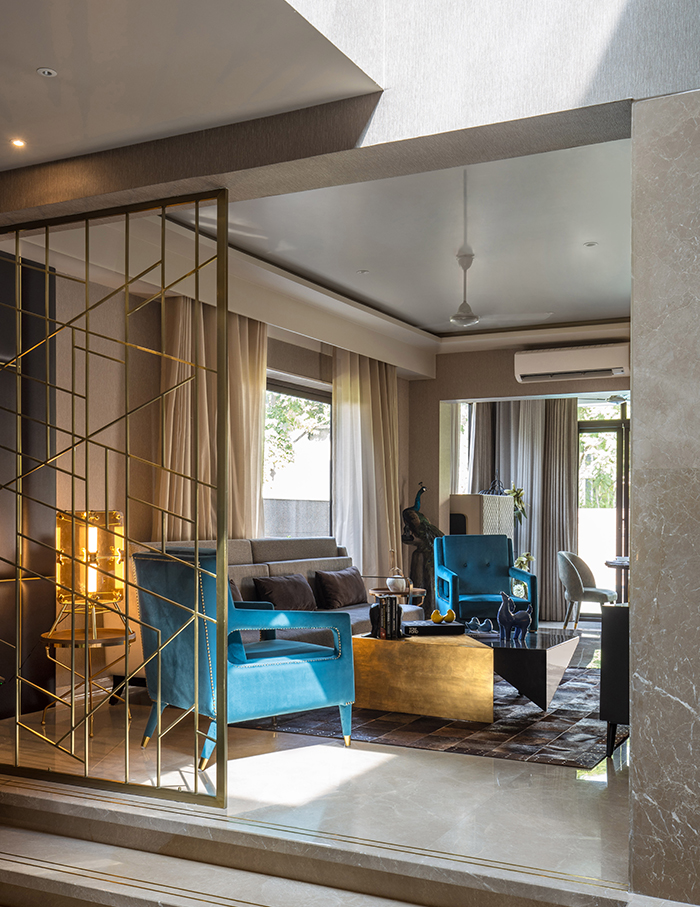 If luxe interiors are your style check out this home by CASA PARADOX that raises a toast to India's princely mansions of yore and colonial legacies…