Homes
Gil Melott of Studio 6F breathes new life into this massive, century-old loft in Chicago
DEC 19, 2020
| By Shree Vrinda Agarwal
Gil Melott, the principal at Studio 6F, recalls how he initially established a relationship with clients Jan and Sara Zasowski through Instagram, much like several other clients of his. The Zasowskis reached out to the design aesthete with the desire to transform their 100-year-old home into a high-functioning, kid-friendly communal home. 
So, Melott worked his magic on the 2,200 sq ft historic home in Chicago's Tony River North neighbourhood. He broke away from the cliched hallmarks of lofts. Instead, he added bookshelves handmade from local craftsmen, locally fabricated rugs and brutalist sculptures, while staying true to the original rough-hewn timbers and steel beams of its former construction.
"When you enter the home you are immediately taken by the vastness of the space. This is what people aspire to when they think of in loft living," says the art maven. 
Opening up about the theme for the project, Mellot says, "The one word that kept coming up when I spoke with Jan and Sara was 'communal'. It was very important that the home was able to live up to that. To be a place that was in harmony with itself and with others in it. It was incumbent on us to fill each room with a variety of soft, sensory pleasing textures that are also durable for entertaining and for living with a young family."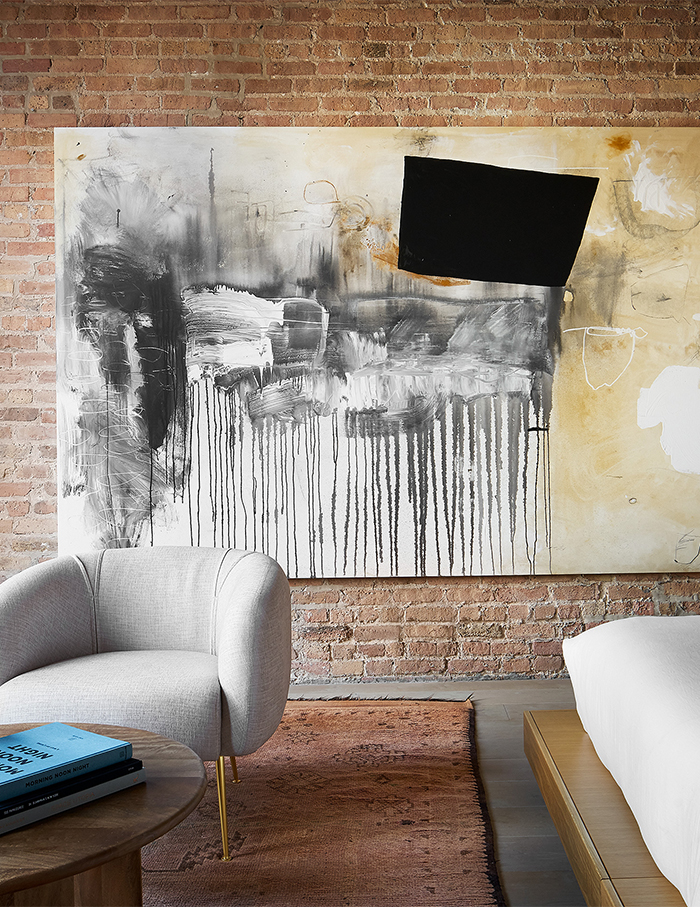 Melott even kept the Zasowkis love for cooking in mind and used colours of spices—turmeric, sage, cayenne and saffron—across the home. These have been incorporated with neutral dove greys and creams in the common areas. While the design scheme throughout the humongous loft is fairly measured and consistent, the powder room is another story. From floor to ceiling, the entire space is clad in vintage penny-rounds, an art deco pendant, influences of pop art!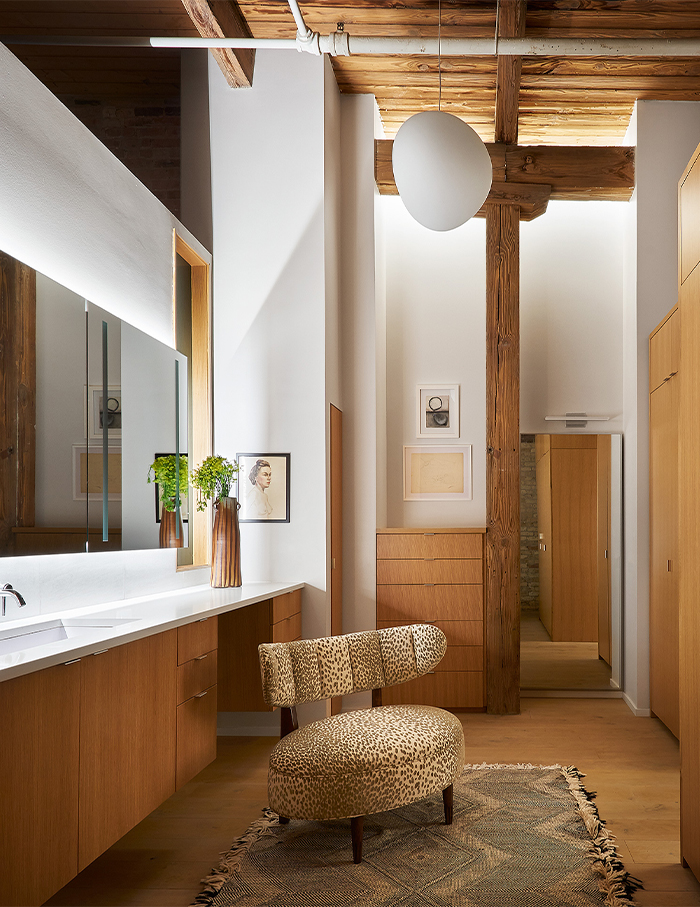 Design visionary Melott loves an obstacle, and when asked about his favourite room in the rustic abode, he says, "I loved designing the main living space because it posed the most challenges. Carving a giant open square into three rooms and making all the rooms feel independent of each other and do it seamlessly. It was a challenge I was ready for."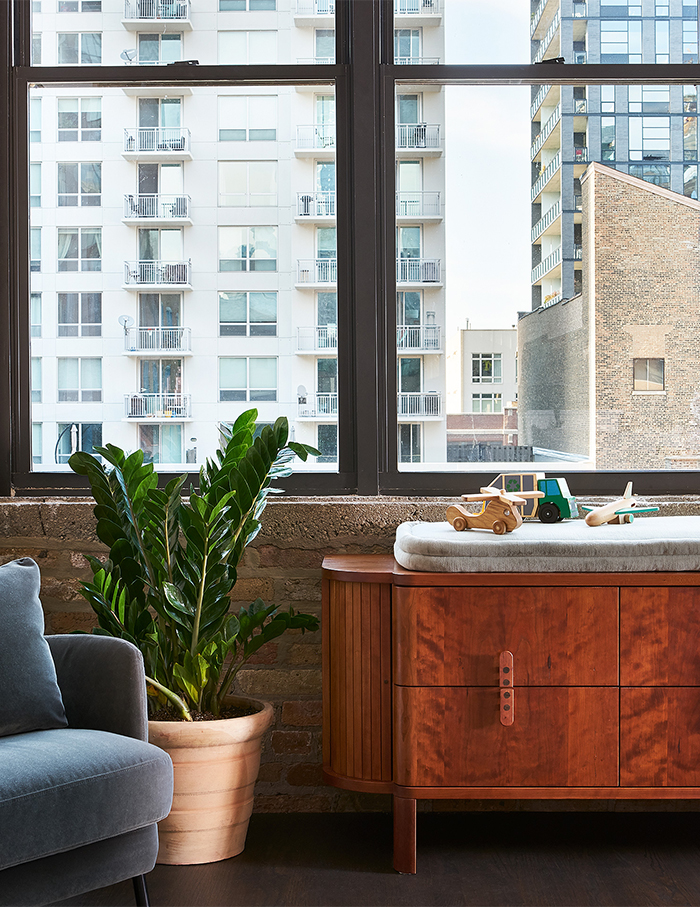 When it comes to his go-to design philosophy, Melott prefers to approach all designs with no preconceived ideas. "I really focus on the story and the background of the people I work with, how they live or want to live and then set out to deliver beyond that," he concludes.
Scroll below to see more of this uber-cool loft by Studio 6F…