Homes
Designer Tejal Mathur creates a cosy and elegant home with modern touches for two brothers in Kolkata
SEP 25, 2020
| By Simone Morarka
Brothers Saket and Pranay Agrawal visited Tejal Mathur in her studio to talk about what they wanted for their apartment in Kolkata and suggested that she give the house an upscale voice instead of going for a traditional look.
"Having widely travelled and lived in different international cities, Pranay insisted on a relaxed luxurious space, throwing at me several clippings of wildlife reserves, London lofts and Kerala walls. A quiet personality has been incorporated in the house through Saket's collection of handpicked art from over the years," said Tejal.
This led her on the inspiring journey of designing their Kolkatta apartment. There are three floors, one each for the two brothers and one for social engagements.
The identical floor plans indicated minimalism and gave two different viewpoints in planning. Hence, one was given a vast island breakfast bar and the other, an extensive master bedroom. Several permutations later, a strong dialogue between two simple finishes emerged—the cavernous solitude of micro concrete and the varied grain of Indian teak.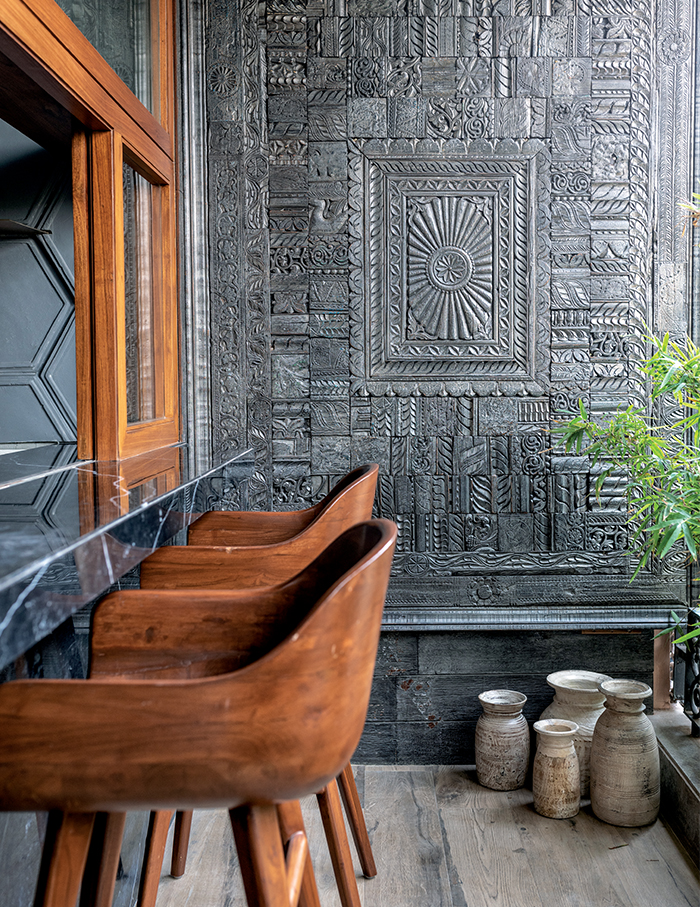 The idea was to have a relaxed space where you could walk barefoot, interjected with the sharp lines of white marble tops, bookshelves, and sumptuous wooden window screens to lend a sophisticated look. Edgy accents like Flos lamps, Italian silk couches, and quirky hues help provide a consistent architectural narrative. A10ft-high ceiling clad in plywood warmed it all up.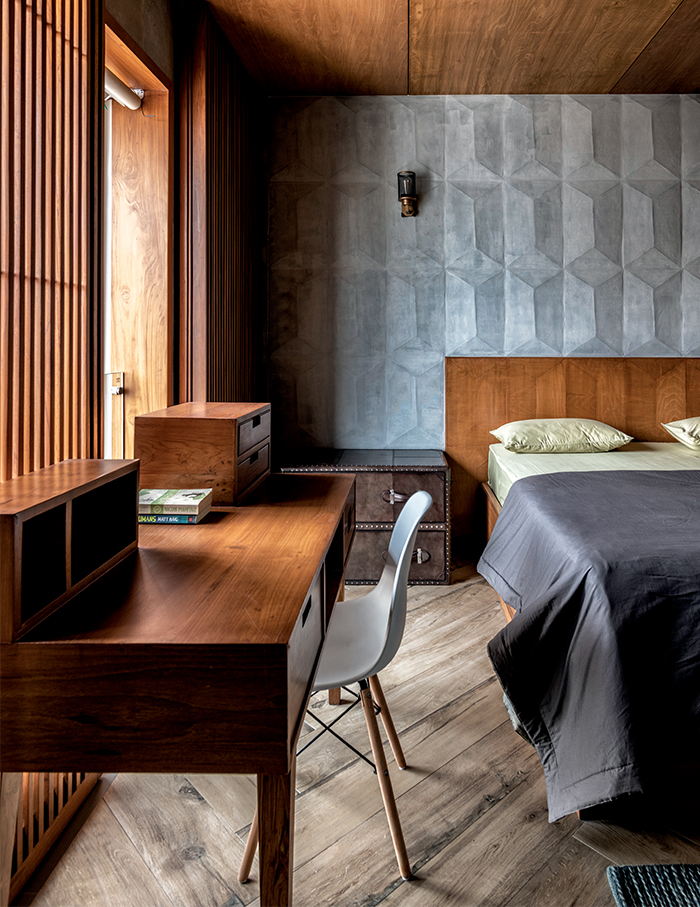 Tejal matched the unique personalities, of each brother by designing an open tub squat in the centre of the walk-in wardrobe for one, while the other preferred a private bathroom suite. Two separate conversations, not without endless deliberations, with distinctive personalities, led to a cohesive bungalow-like feel, anchored with memories of skilled carpenters at work, and a nostalgic view of La Martiniere from the west window.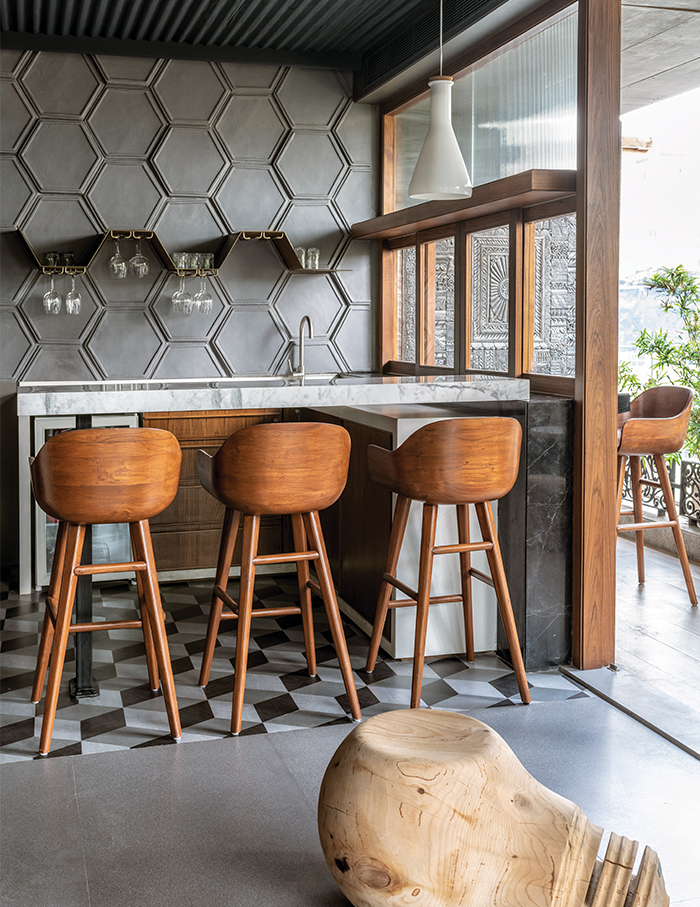 It is a space exuding modernity, which allows you to enjoy the verdant view whilst enjoying a rare bottle of red. "It was an experience that has left a deep mark on my own creative process," concludes Tejal. 
Scroll to see more images from this gorgeous Kolkata home…