Homes
Generations come together to feast and affix familial relationships in this house designed by D'WELL
AUG 6, 2021
| By Kashish Kaushal
It is in the roots, not the branches, that a tree's greatest strength lies. Personifying this axiom, a diamond merchant moves to Surat for his diamond business but retains his family home in village Meta of Banaskantha district, Gujarat. Jhanvi Mehta Shah and Rakshit Shah founders of D'WELL along with Alpesh Mevada were endowed with the task to design a house on 2,500 sq ft ancestral land with a simple brief to establish a connection with the family's tradition, for generations to come. 
"Design concerns revolved around the constant quest to translate traditional and vernacular concepts into contemporary vocabulary. The irregular shaped hereditary land with shared walls on three sides posed a minor challenge," shares Shah. Hence, the west facing open front was carved out and kept permeable supplying the house with a perennial flow of light and ventilation.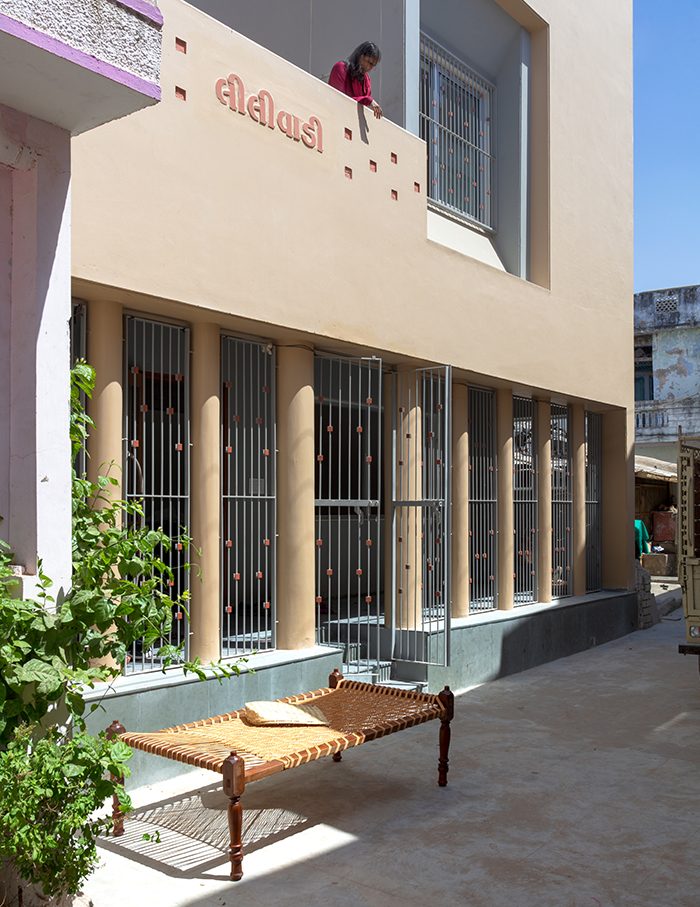 The intent behind constructing the house was to bring a sense of proximity amongst the family as well as accommodate a large group of people for various functions and festivities. Due to this, the spaces have been designed comparatively larger in scale that allows flexibility of multipurpose usage.  An interesting outcome of this can be the return of the concept of families living together!
Conservation is a state of harmony between man and land. The village, unfortunately, experiences a dry climate and constant scarcity of water. In an attempt to solve this problem traditionally, a room was dedicated to store water in brass vessels.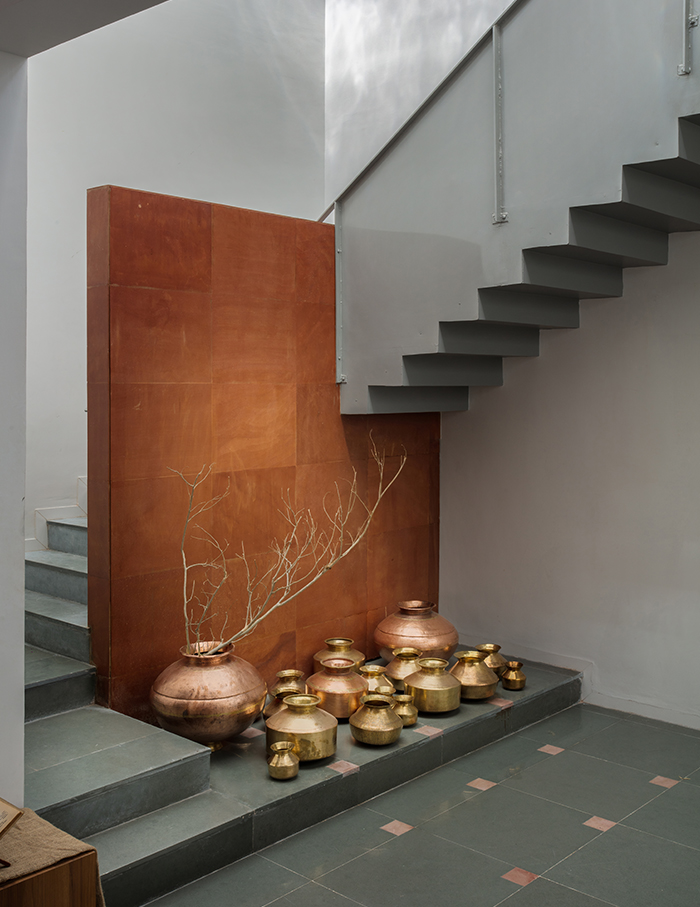 Employing this idea, ancestral brass vessels were placed as ornamentation in different corners of the house, attaching a sentimental value for the generations to come. Another astounding aspect of this house is that it is not air-conditioned at all. "The house is designed considering many low maintenance and passive cooling ideas to make the atmosphere comfortable throughout the house. Taking in the light while cutting the heat was one of the major criteria for design," reveals Shah.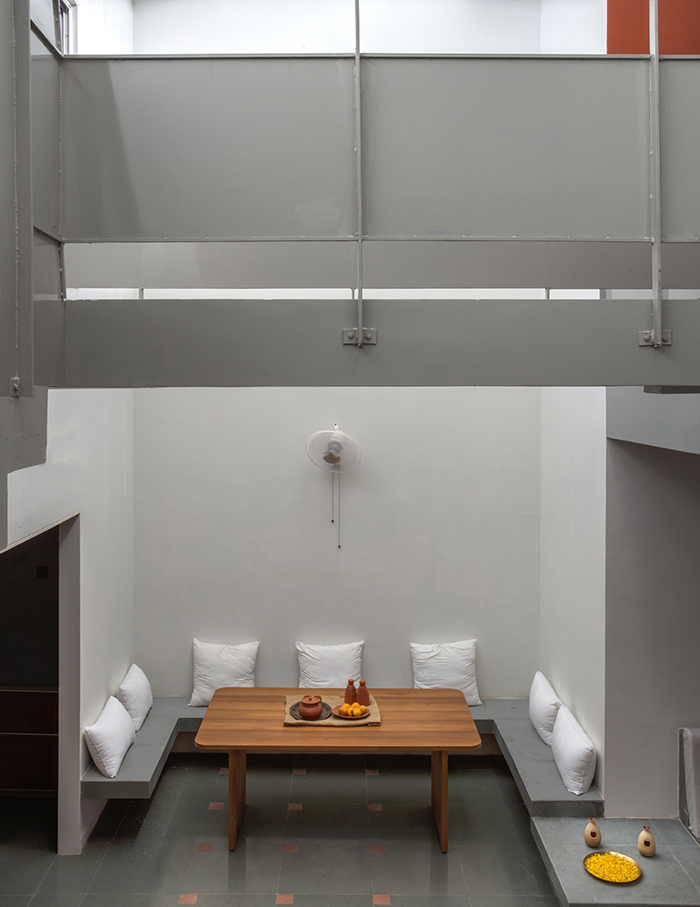 The facilities in this house were largely fashioned inside out with spaces cut out to give the inhabitants a sense of space and depth. This brought the outside inside, in an extremely Indian way of envisaging space through courtyards and verandahs.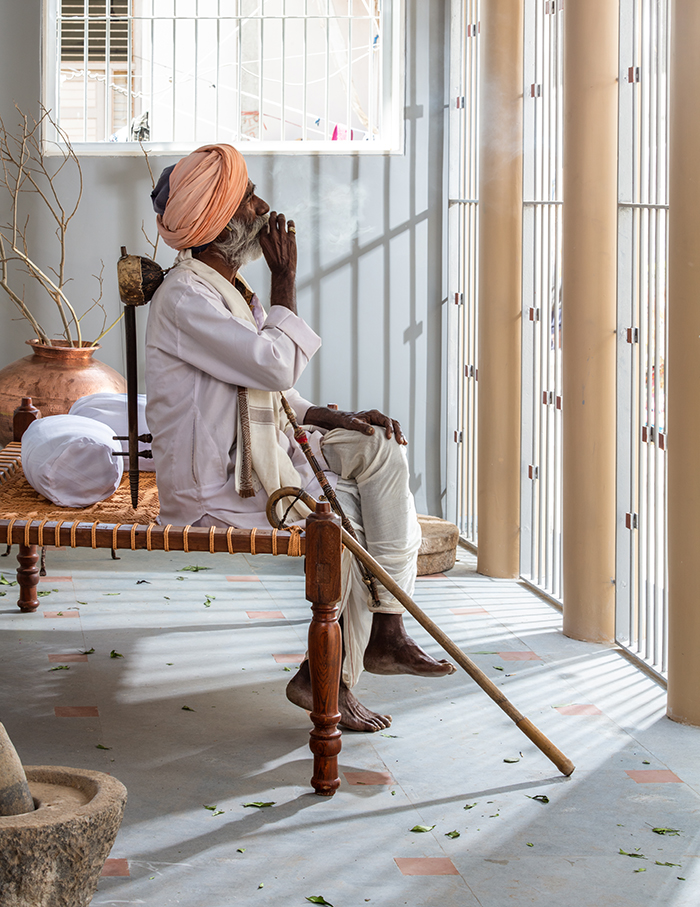 Past the quintessential verandah, the living room embraces a raw, yet bold aesthetic that sits somewhere between two worlds—contemporary and conventional. With a vintage seating system, a muted colour palette aids in highlighting the inbuilt furniture. 
The central dining space is designed paying close attention to light, materials and resultant spaces. An extension to the living space, it adds a rich texture and assigns a deeper meaning to the space, creating a crafted environment that is well lit and ventilated.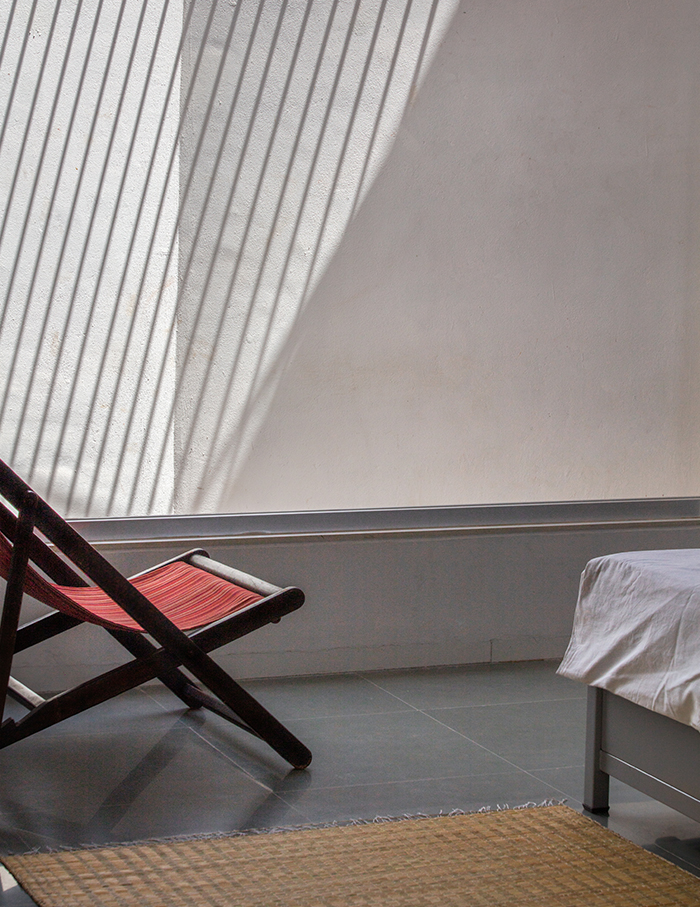 In this home, the design team has used generous swathes of raw wood, stones displaying their unique graining patterns coupled with earthy, soft furnishings and textiles made from natural fibres. The Ancestral Home breaks away from the shackles of a primitive home and quickly adapts to the newfangled finesse modern day design has to offer.
Scroll down to identify more such invigorating design elements…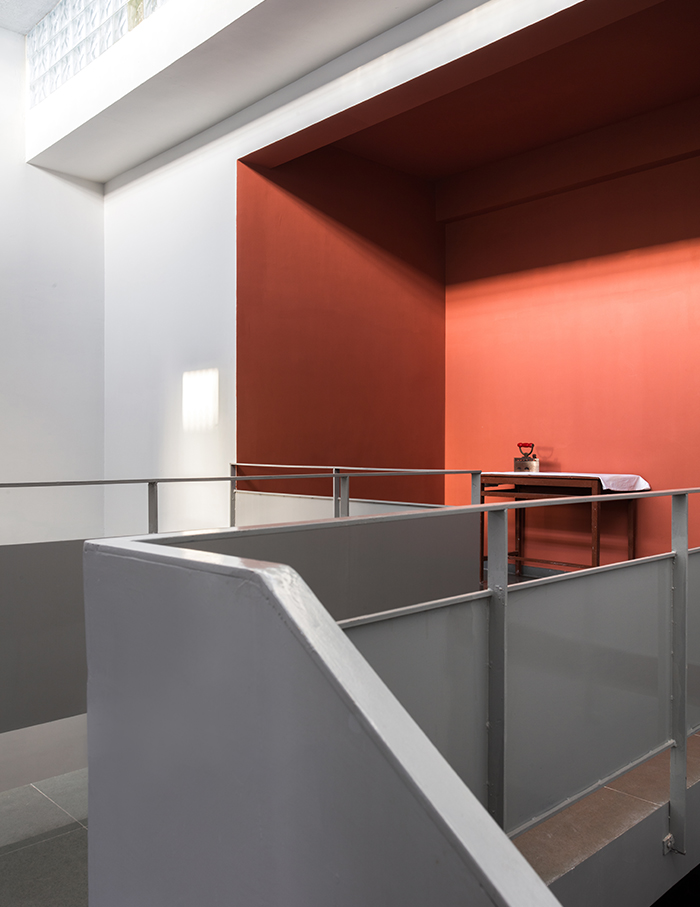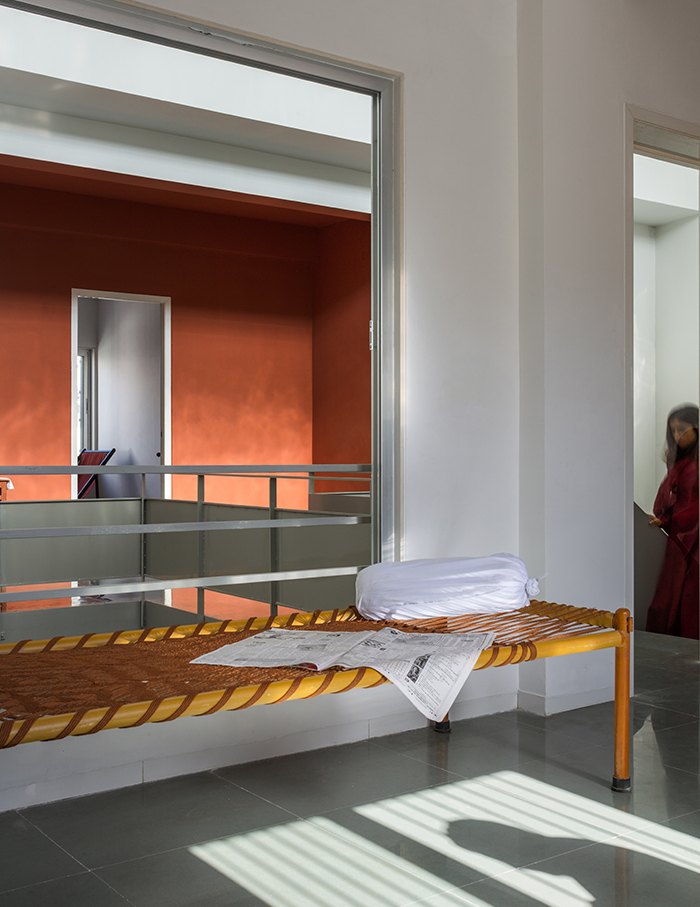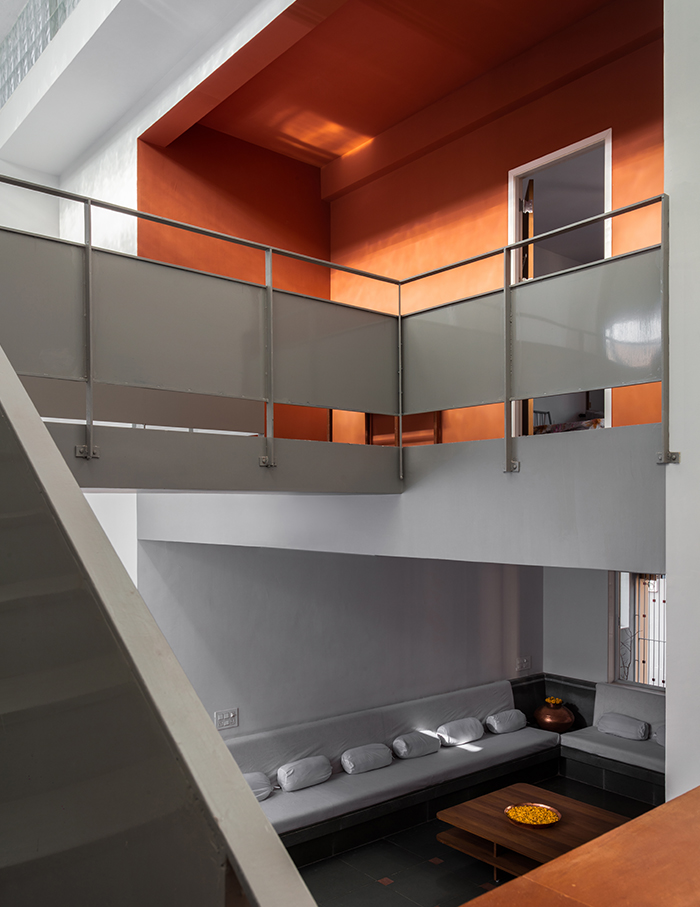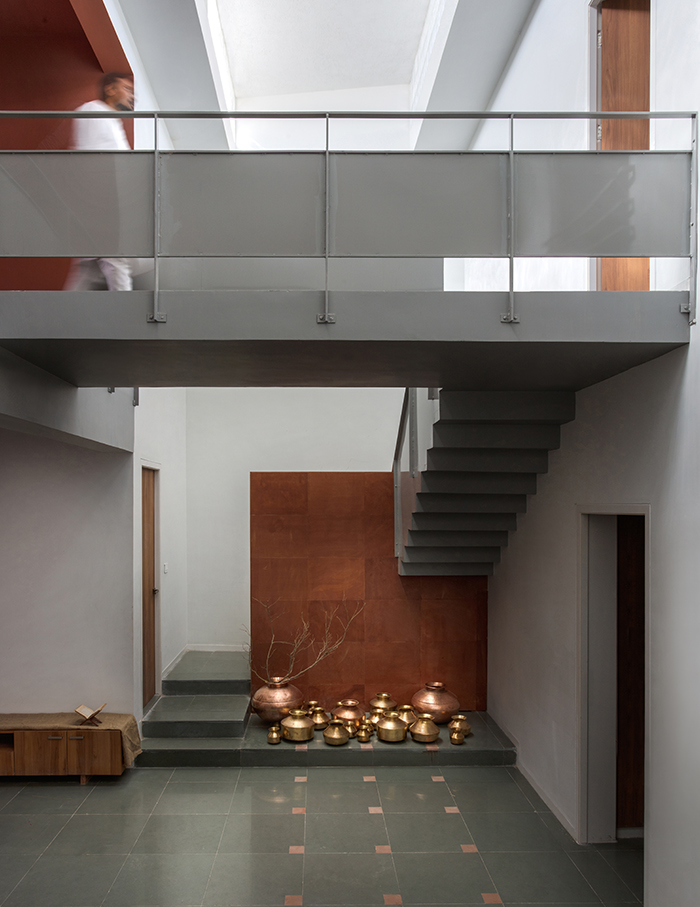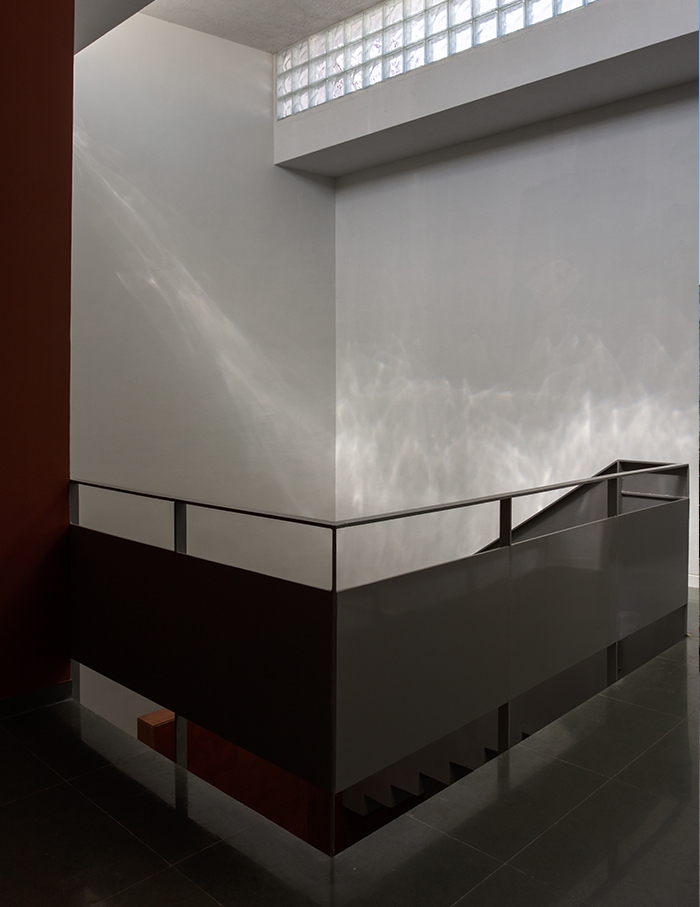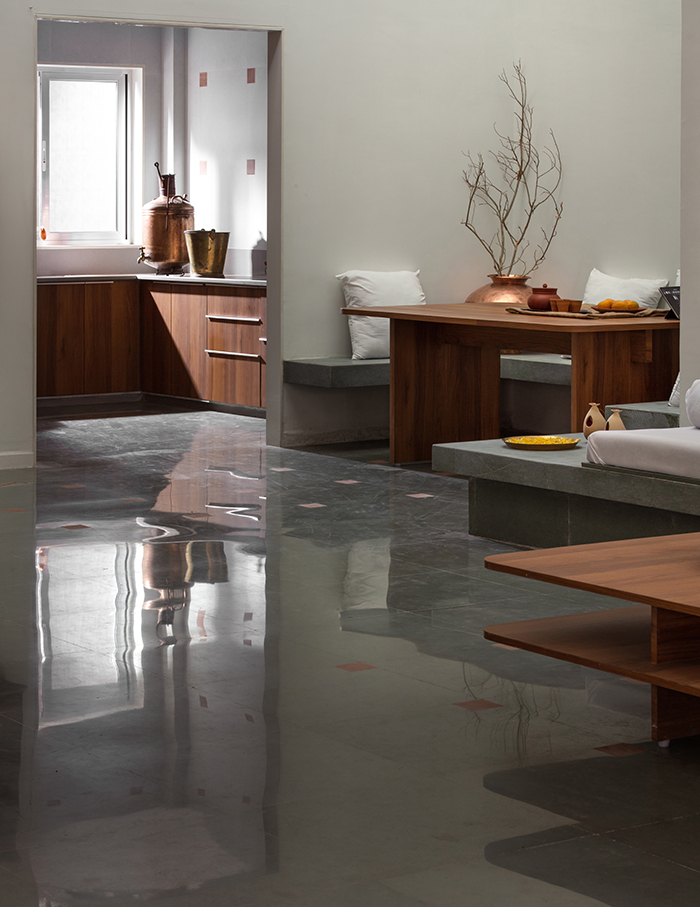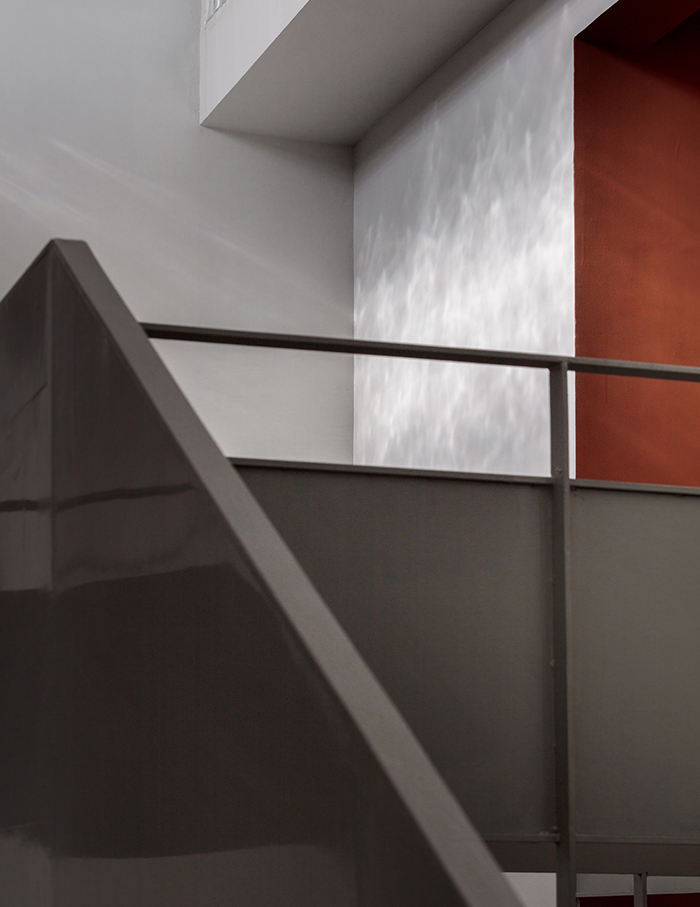 If you loved this home by D'WELL, you will enjoy a tour of this stunning Moroccan inspired Ahmedabad home by Mistry Architects!