Homes
A gallery of statement furniture and sensuous shades, this Kerala home by Humming Tree iterates a chic palette
JUL 25, 2022
| By Pratishtha Rana
Grand and expansive but equally cocooning in its demeanour (and function), a home must serve more than one purpose for its dwellers as well as visitors, for it to be entitled as an ideal quarter of repose and rewinding. 
With a similar quest in front of them, Humming Tree's leading creators Mohammed Afnan and Arun Shekar set out to design a 4-BHK home in Kerala for Mr and Mrs Ashraf that shaped up and into a discovery of design in a redefined way!
You may also like: Neelam Kothari and Behzad Kharas reveal design, glamour and city vistas in South Mumbai home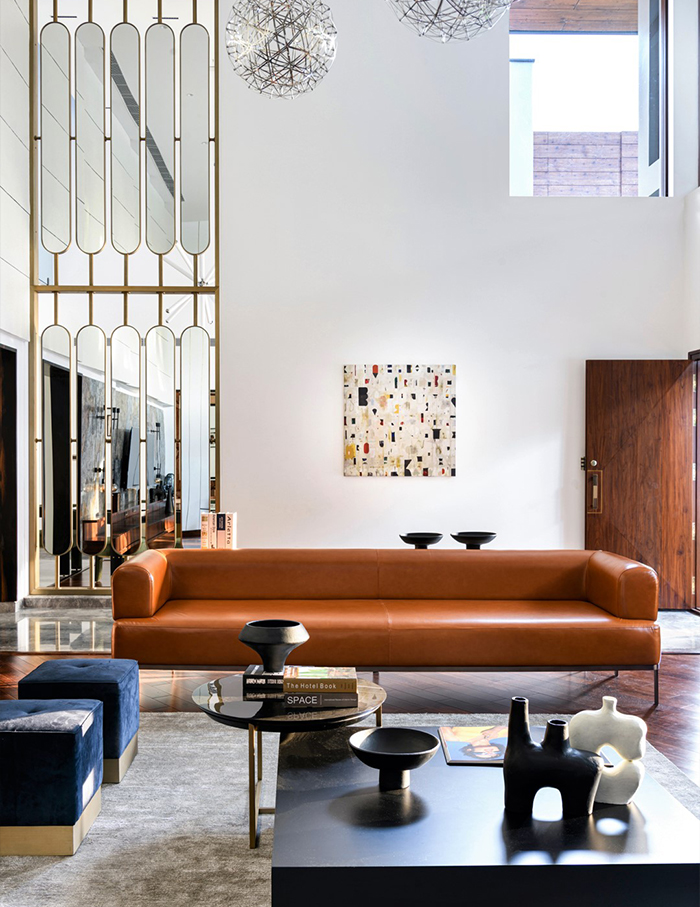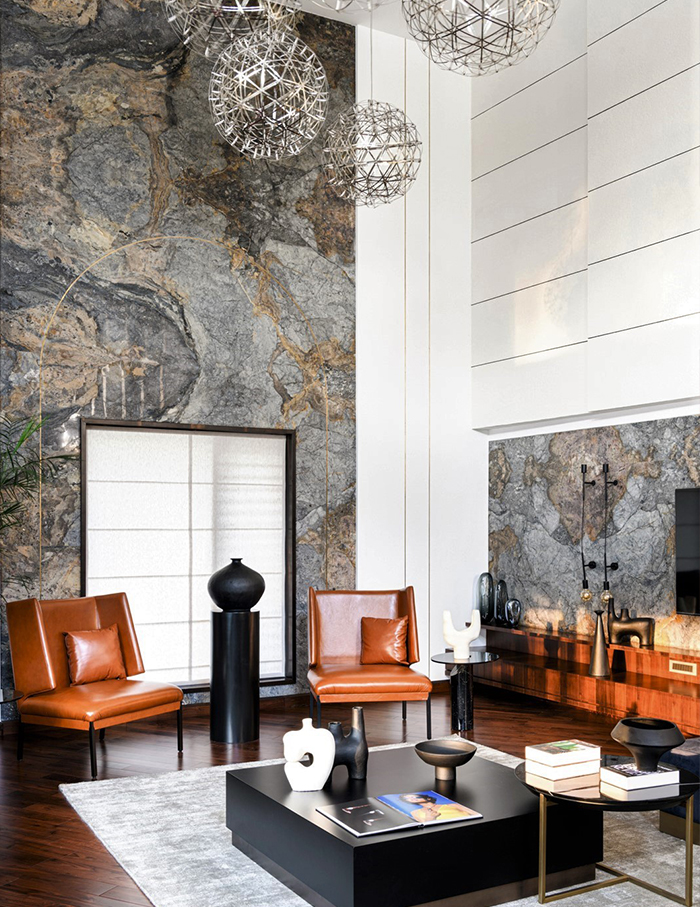 The sweet brief
They'd remarked decidedly, "We always imagined living in a striking home with fanciful details and pop of colours with sensuous furniture that can be conversation starters, in turn contrasting to Kerala's context."
Thus began the engaging journey of creating a 12,000 sq ft abode, where furniture, colours and materials only transpired as an extension of the owners.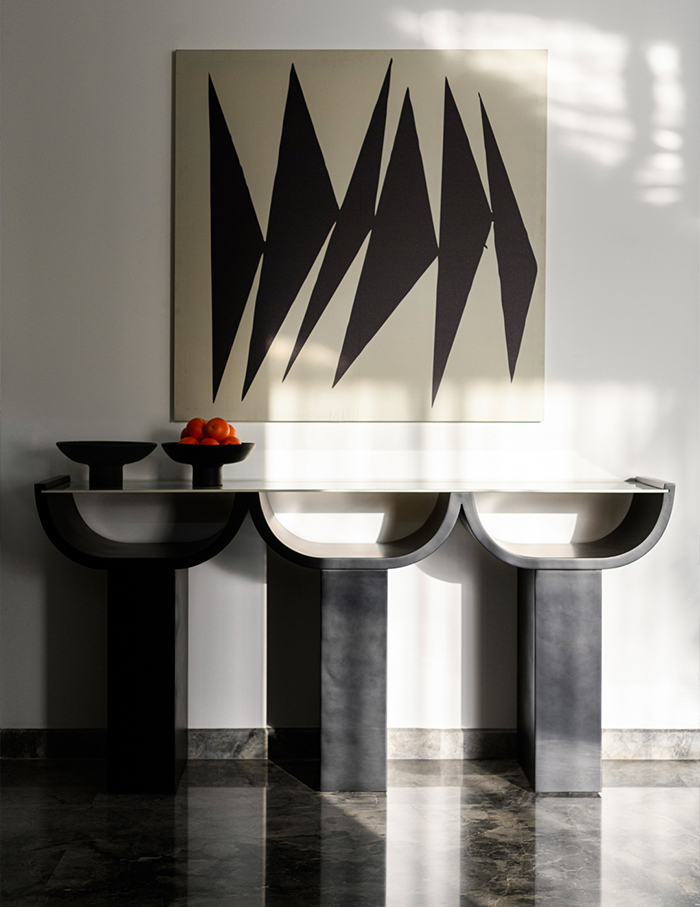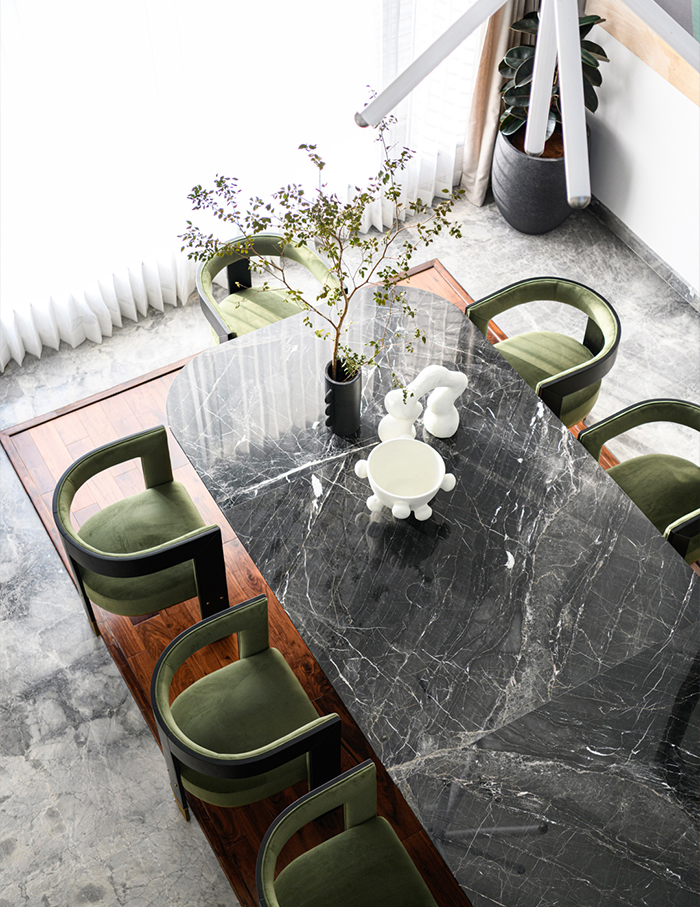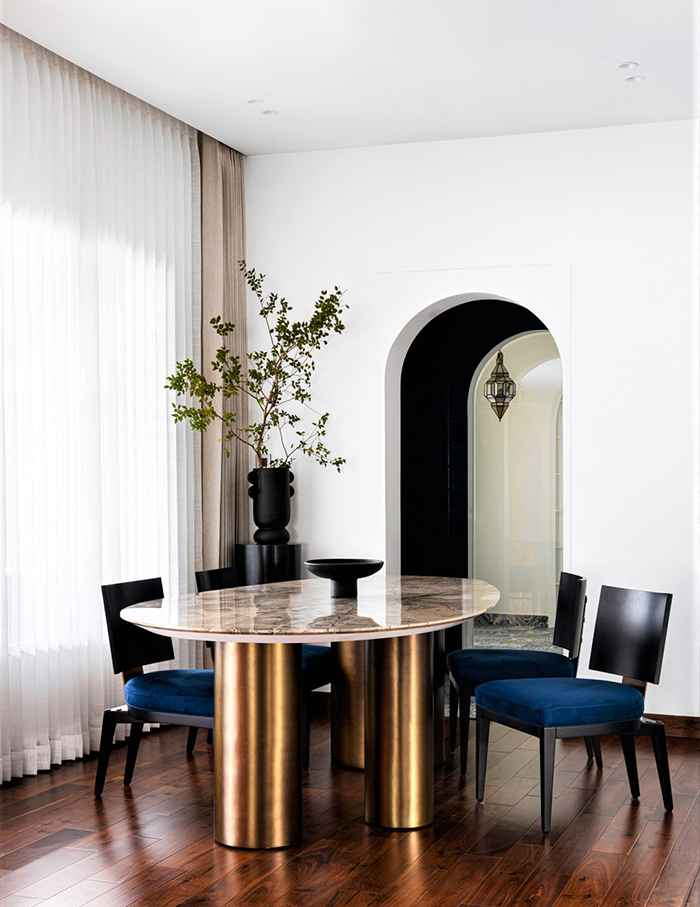 Tour the home
While a strong, thoughtful design language binds every space together, the beautifully assorted sculptural furniture, decor and interiors pronounce a seemingly distinct mood for each corner here.
Hence, to narrate a story that stands out in your sight and memory long after you've engaged with it, the duo made an astute use of a variety of flooring in every room.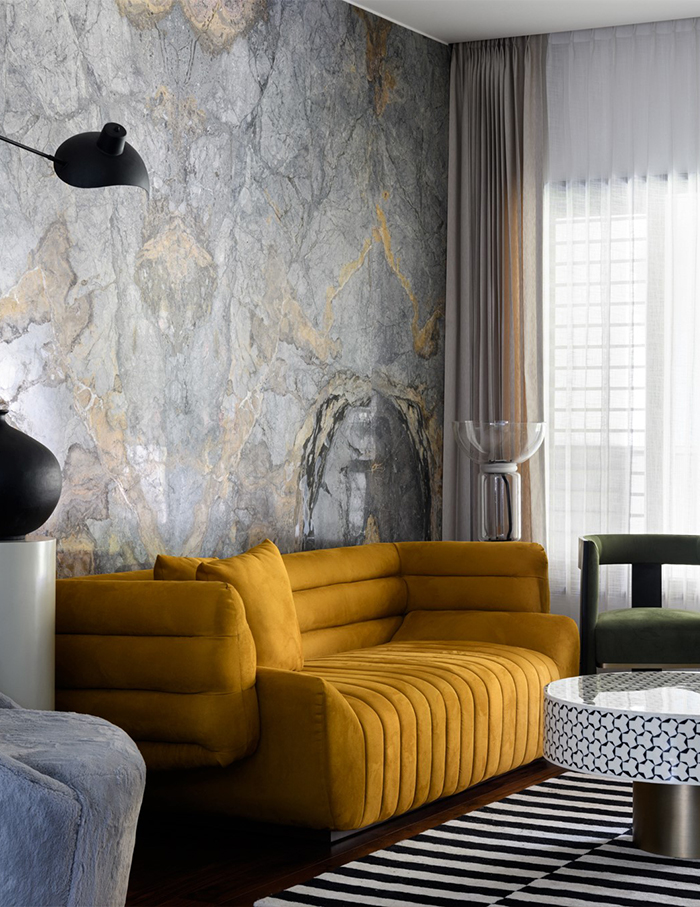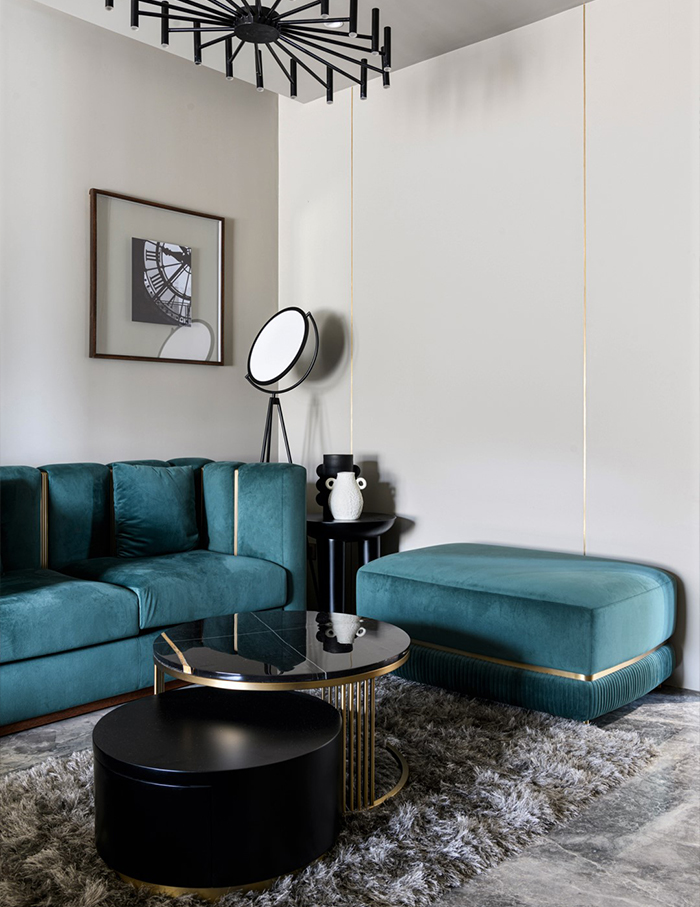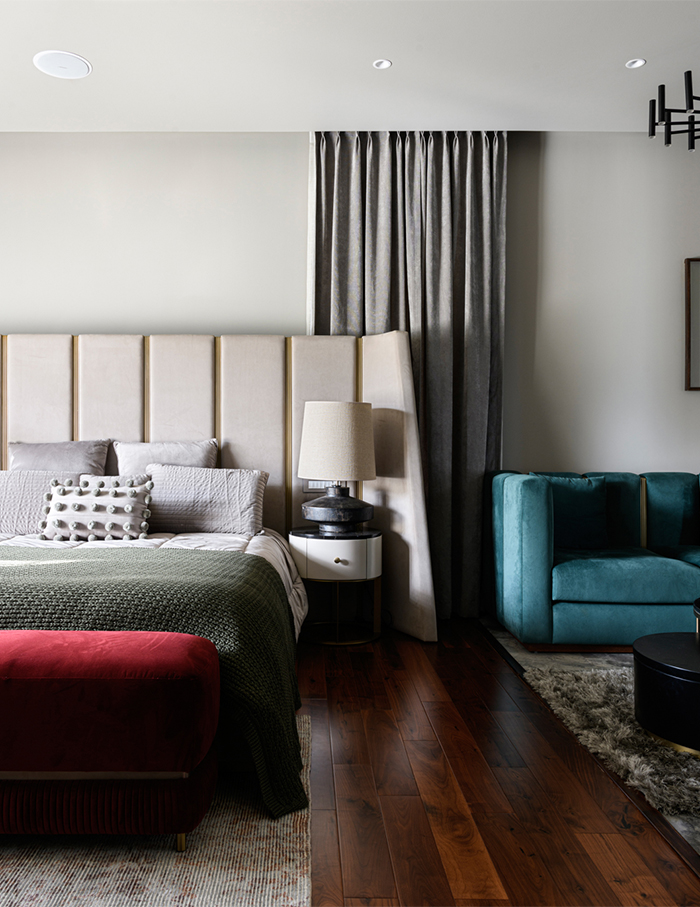 The living room flourishing in grandeur wraps itself in marble flooring, while the dark bedroom rests in the company of wooden flooring. Furnishing from Pottery Barn and Ralph Lauren along with locally sourced objet d'art complete the space's aesthetic scope.
Strolling out of the grand living zone, the dining presents itself as the perfect territory of high design with deep blue and metallic tones enamouring the passerby.
Curated as private, snug corner yet being open to everyone is the library with curvaceous, sculpted furniture pieces that sit with poise adding function and flamboyance to the room at the same time.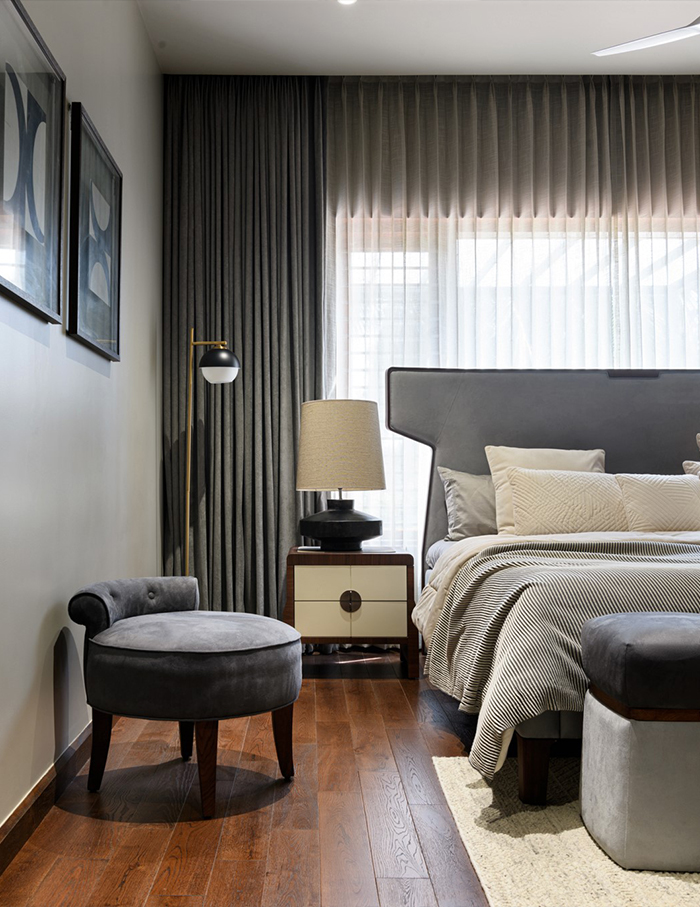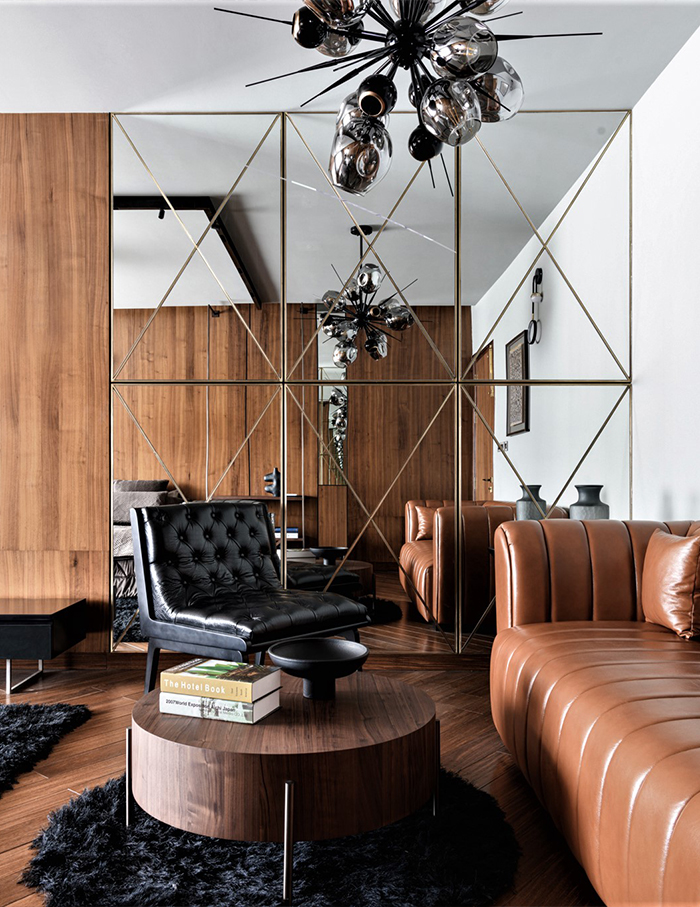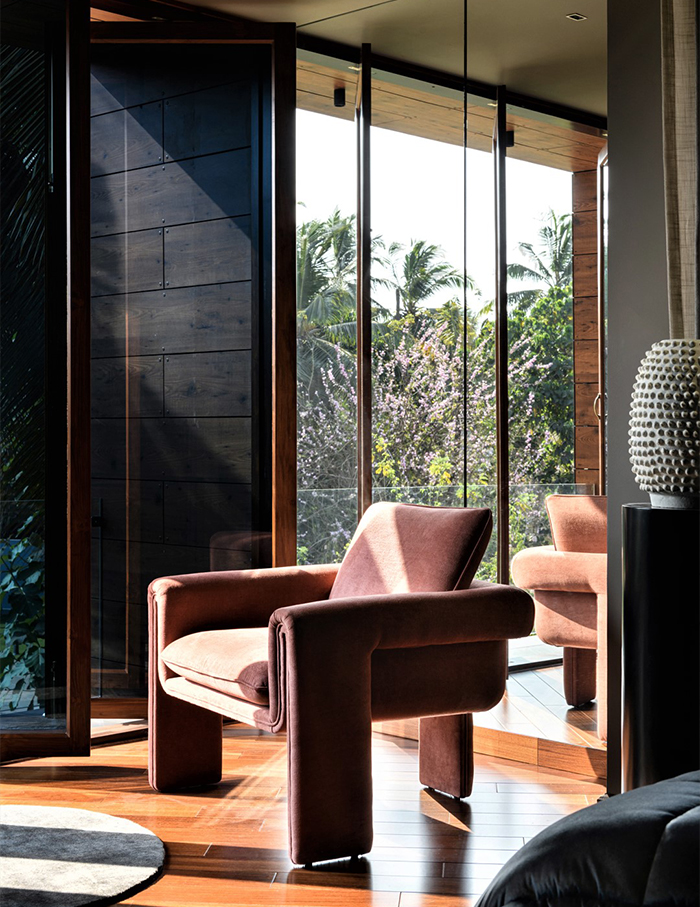 What the designers fell in love with here…
The freedom handed over by the homeowners to Afnan and Arun to experiment and create this Kerala home was imperative. They muse, "Niṟaṅṅal in Malayalam means nothing but colours, the clients wanted their home to be positive, joyful, spirited." And so, they did not stick to norms and went ahead to mix and match and establish a new vocabulary in space making.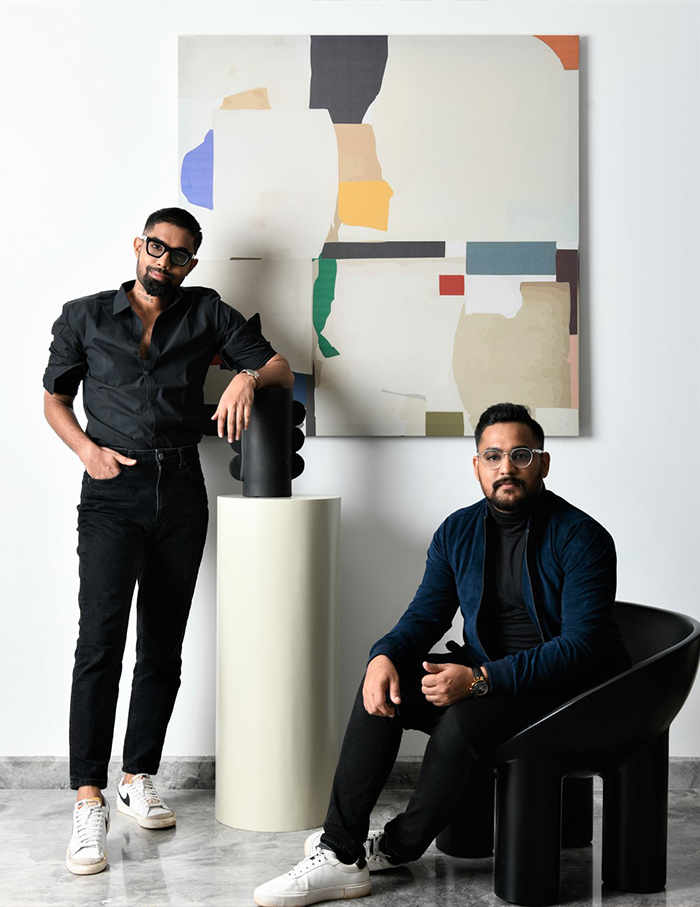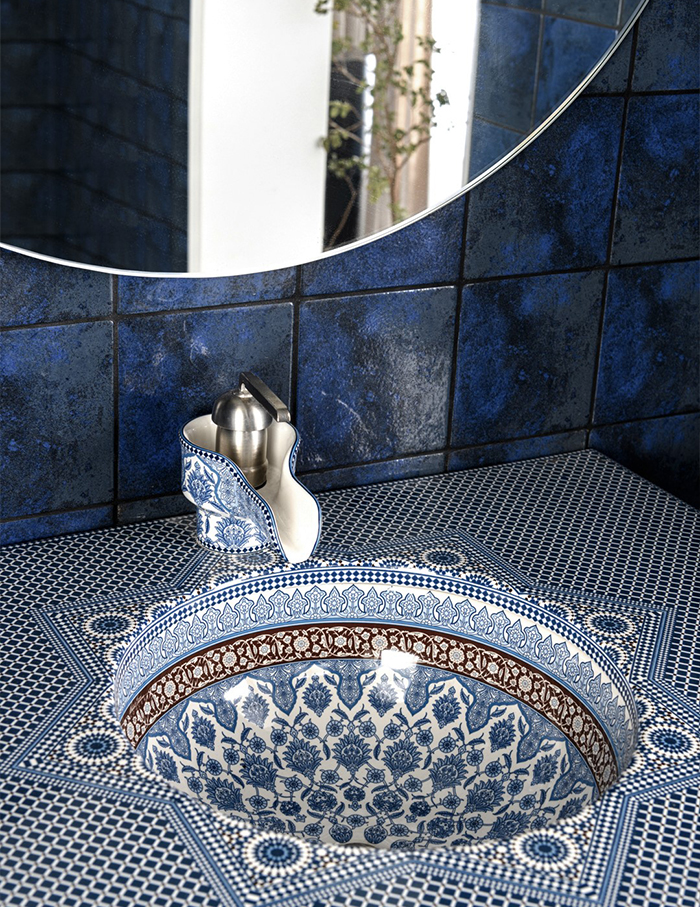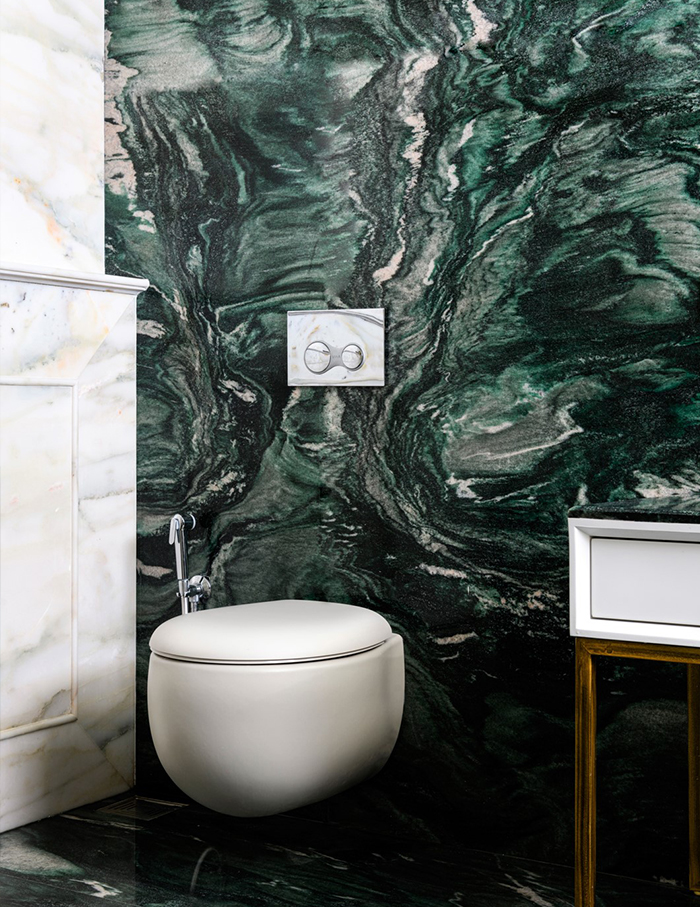 They add, "Our clients love to spend time at the upper living with the Roly Poly, Saint Gerain bench, the Kerala local pot and the greens. They tell us that they couldn't have asked for more."
You may also like: Annkur Khosla brings cultural flamboyance home in this Mumbai den with subtlety and drama