Homes
Founder Shonan Purie Trehan's 8,000 sq ft weekend getaway in the lush Sahyadris is a modern villa with a touch of whimsy
JAN 4, 2023
| By Mrudul Pathak Kundu and Shonan Purie Trehan
A meandering stone ramp leads through a shaded growth of hydrangeas to the two storeyed, four bedroom villa of 'The Little Much Farm'. Framed by natural slate walls and dramatic steel roof overhangs, the entrance to this holiday home crafted by Shonan Purie Trehan creates a notion of shelter in an extreme landscape.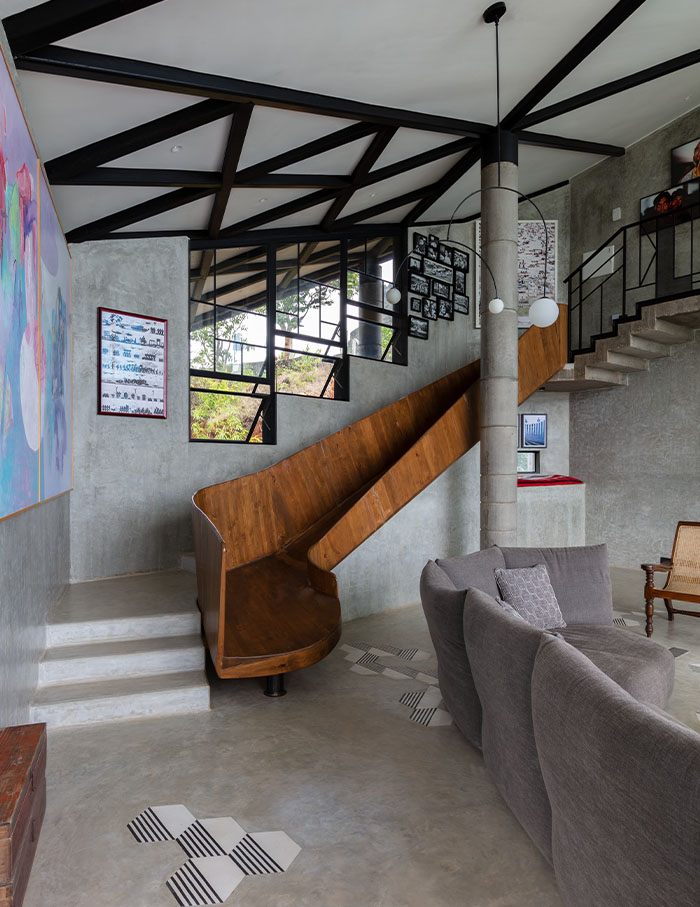 Just beyond, though, this sense of compression immediately releases to an open deck, which overlooks the lake and lush hillscape.
Thought of as a Matryoshka of nesting spaces and potential happenings, the spaces are layered, connected and scalar, with elements of whimsy.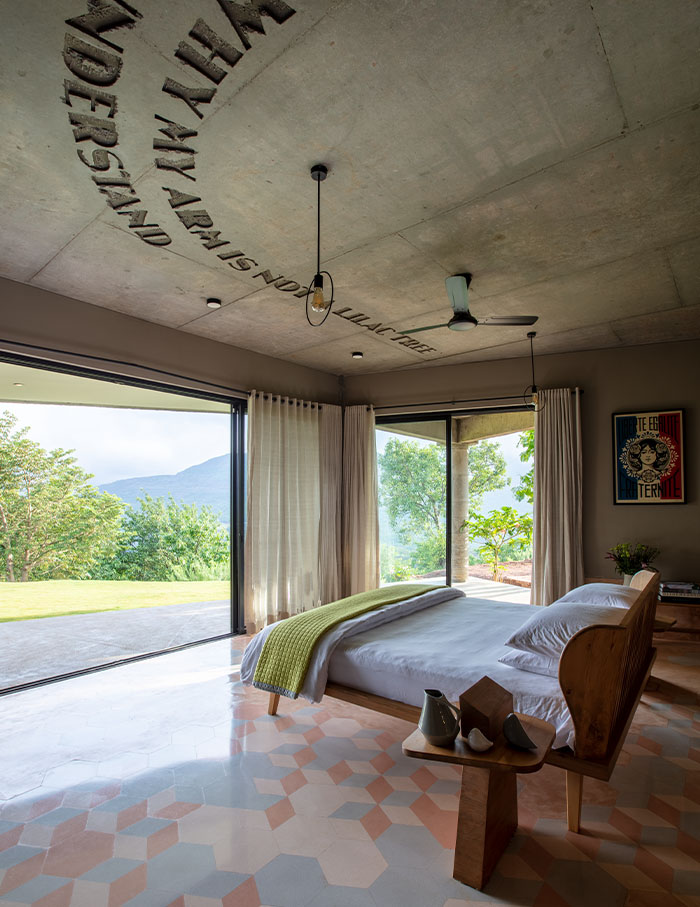 The form of the house is inspired by our first visit to the land. Strong winds of the ghats had blown the tall dry grass of the hill in distinct but varied directions that cued a purpose; of view, of breeze, of shelter…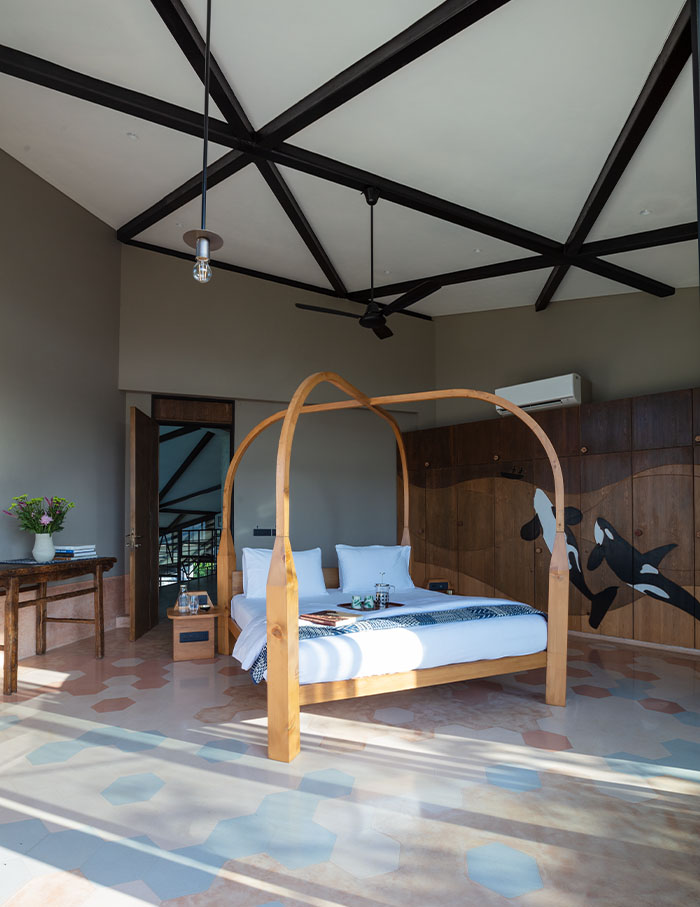 Considering that the six acres of The Little Much Farm offers dramatic views but endures extreme weather conditions, its roof is strategically designed to protect from monsoon rain as well as the harsh sun.
The enclosed areas are a composition of angles that are informed by the various draws of the site and also by our eccentricities. Three single slope, mild steel roofs slant in distinct directions, creating specific conditions—a windy but dry corner, a crack of sky above the entry, a sheltered monsoon walkway.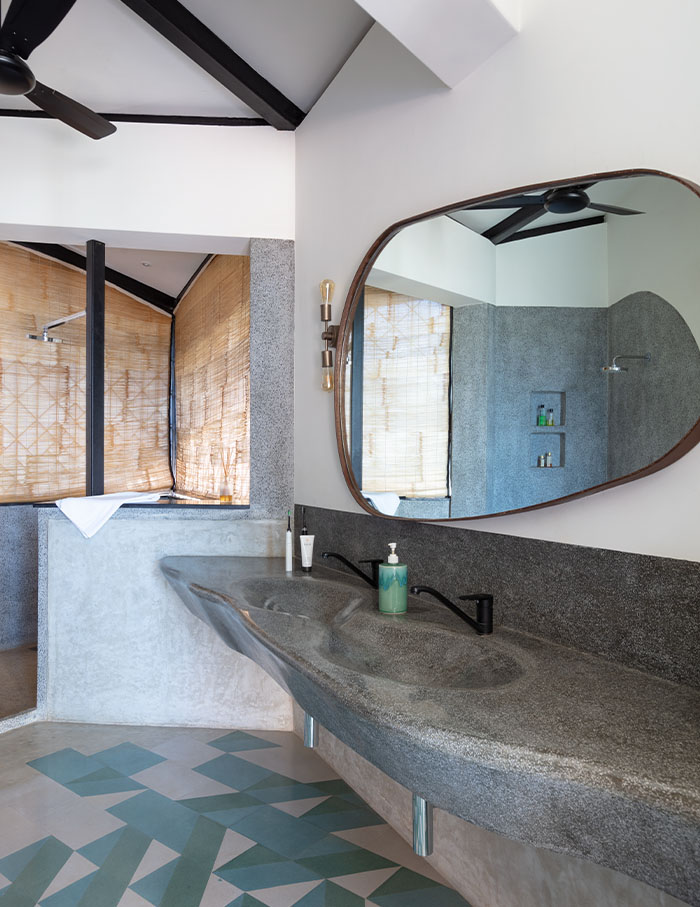 Along the slope of the terrain, three separate blocks are connected at one level to create collective social spaces such as an indoor-outdoor lounge zone, a series of dining environments, a social kitchen and a reading nook.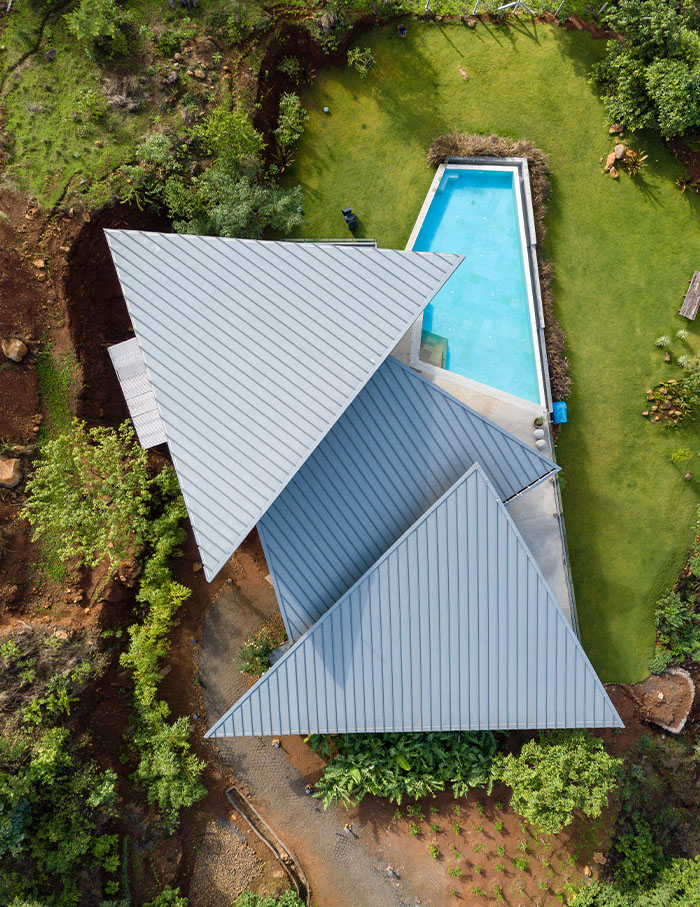 Outside, a natural stone salt water pool with a spacious deck—which connects the first floor of one block, ground level of another, the garden, the pool and the entry ramp—lies in between the indoor lounge and the garden. Inside, the double heighted lounge is the anchor social space, and leads to three bedrooms. Here, a large timber slide connects the floors and immediately sets the tone for the potential of fun in the house.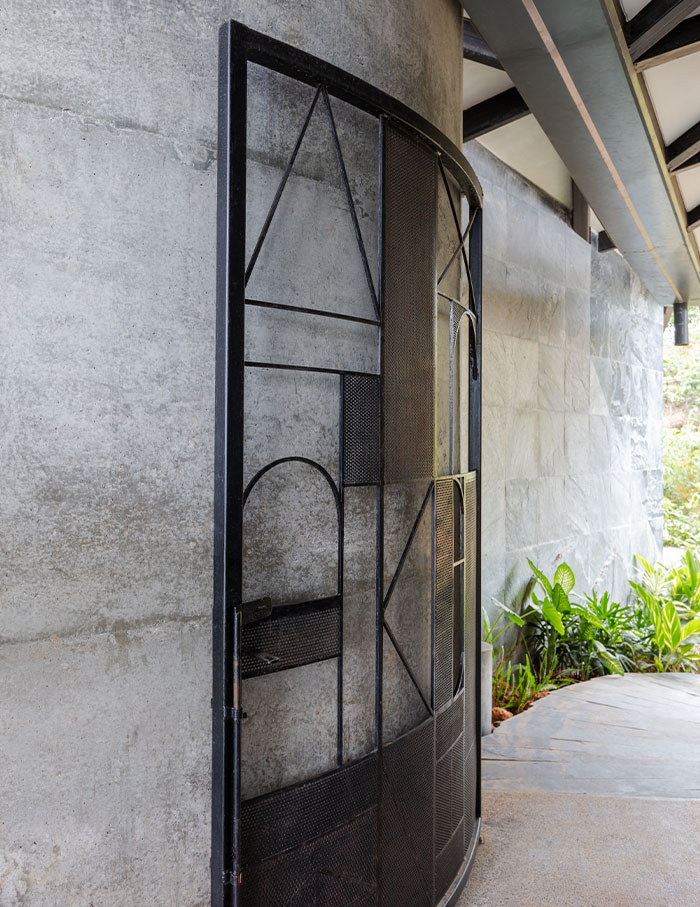 The internal spaces are both playful and practical. Cast in place sculptural terrazzo wash basins, laser etched art on the wardrobe shutters, ceramic lily pads in the deck floor, a sunset seat in the pool—all curate a lively experience that is perfect for a farmhouse visit.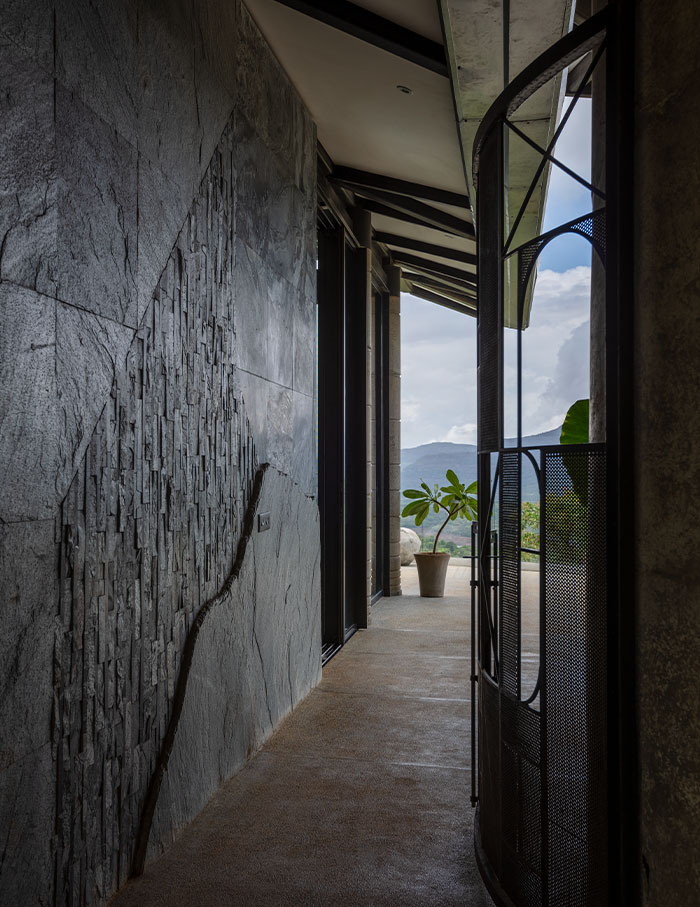 Harvesting, cooking and sharing food is central to our time at the farm. Overlooking the banana and lemon orchard, a formal kitchen gives way to a social kitchen-bar.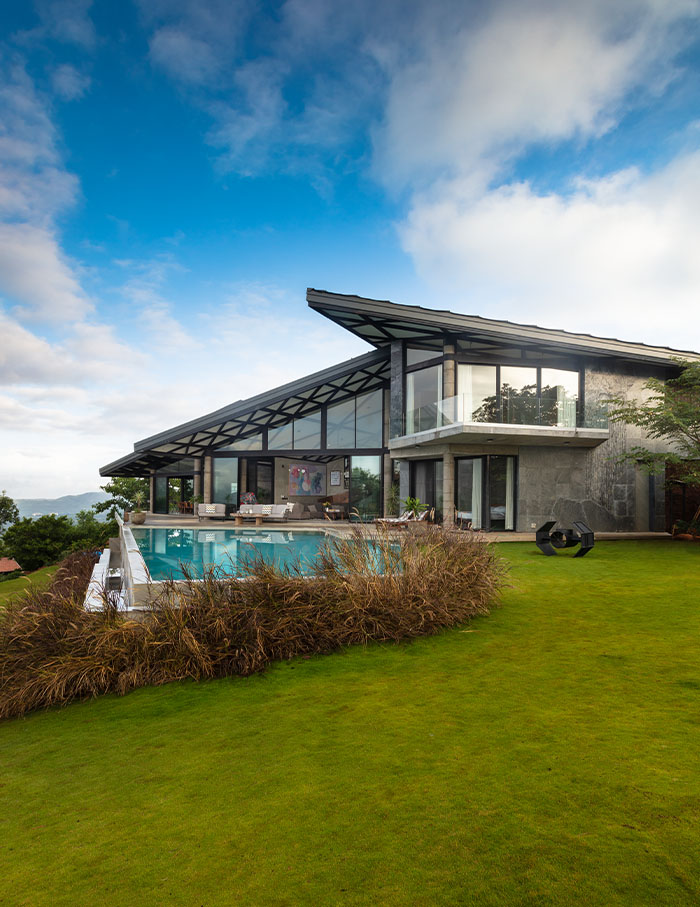 We also have an indoor dining area in case of bad weather, an alfresco space for starry nights, a log wood table in the garden for meals during firefly season, and a sheltered open table in our favourite windy spot. With its various levels straddling the remote hillside, this is the ideal weekend abode for our family and friends to reconnect. Its natural environs make the Friday to Sunday migration to the farm a weekly ritual we look forward to. 
You may also like: This home designed by Shruti Jhaveri Designs