Trends
#Focus on Siesta: Take cues from finest bedspreads, chic accessories, mood lights, soft furnishings and spirited patterns to bedeck a perfect boudoir for slumber
JUL 27, 2021
| By Sonia Dutt, Mansi Bhatia and Saloni Rege
#Focus on Siesta: Render your abode with plush and covetable pieces that take centre stage—to ensure sound sleep and comforted dreams… Trend and Style Direction by Sonia Dutt; Produced by Mansi Bhatia
We love…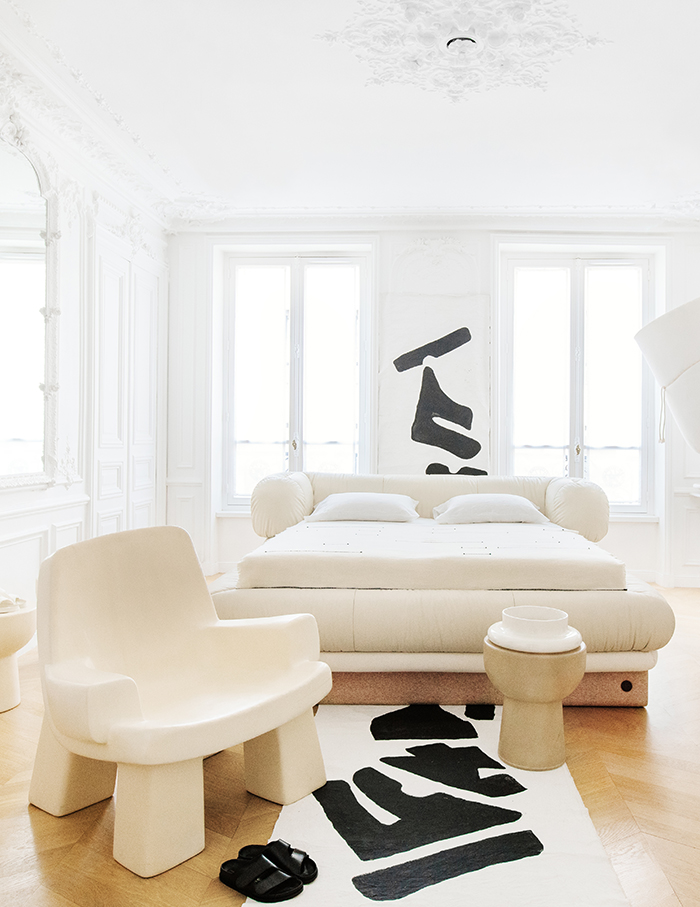 This cushy sculptural bed is derived from the iconic collaboration of Faye Toogood's design skills and Birkenstock's expertly crafted sleeping system. Draped in soft curves and puffy layers of canvas, the bed settles on a cork base with a slatted frame held within. Cream leather wraps the enveloping headboard in a comfy embrace alongside Birkenstock's signature mattress, making way for a perfect sleep induced nap. Websites: www.t-o-o-g-o-o-d.com; www.birkenstock.com
#HotTrend: NEO CLASSICAL
Poised and patterned—snuggish seaters that offer a cove-like vibe for fulfilling all sedentary needs
European royalty revisits this bedroom (see scroll above) as the French Baroque style takes over! With a discerning taste in design, apartment9 bedecks the space in ornamental motifs. A stingray headboard is draped in quilted olive toned leather, against a silk back.
#HotTrend: MODERNISING TRADITION
Charming and captivating—boudoir settings that contemporarise the classics for a blend of old and novel

Suzie Wong Bed is designed as a modern take on the classic boat bed by Roberto Lazzeroni for Poltrona Frau. Influenced by the opulent alcoves of the 18th century, it appeals with its sleek, feminine character. Raised on stiletto-inspired tapered legs with a brass tip, the upholstered bed is available at EtreLuxe.
#HotTrend: NEW LIGHT
Glistening and glowing—illuminators that radiate a warm ambience for a scene that suits every mood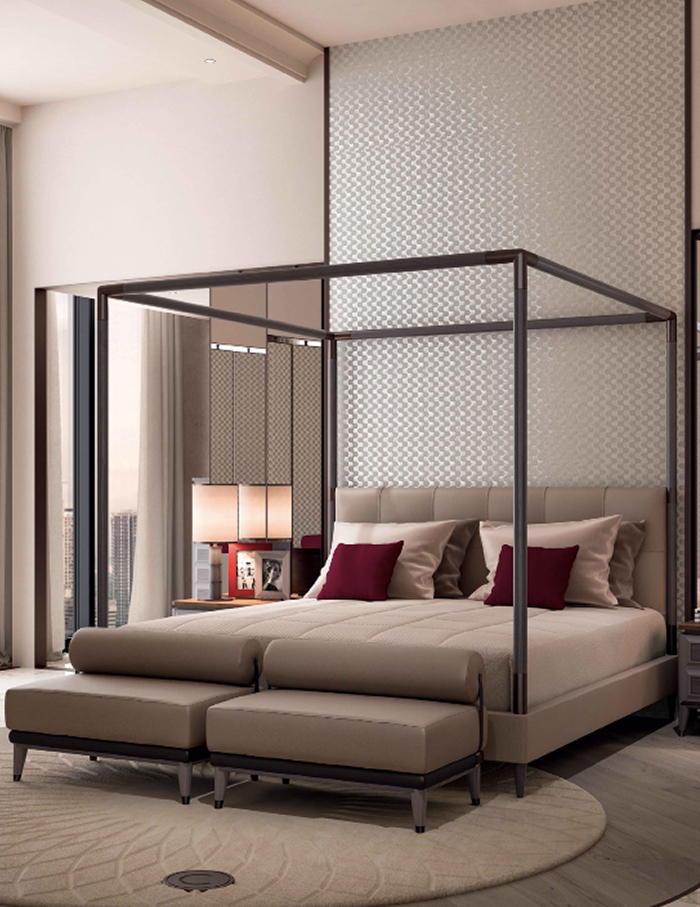 This metal canopy bed belongs to CPRN Homood's Blue Moon range. Detailed inlays and intricate engravings explore this minimal line of designer furniture. Defined by soft lines, leather piping, neutral shades and a tinge of passionate red, the bed is available at Ottimo.
#HotTrend: NOT-SO-SIDELINED
Durable and dimensional—accordant side tables that serve varied functions for a feasible scenario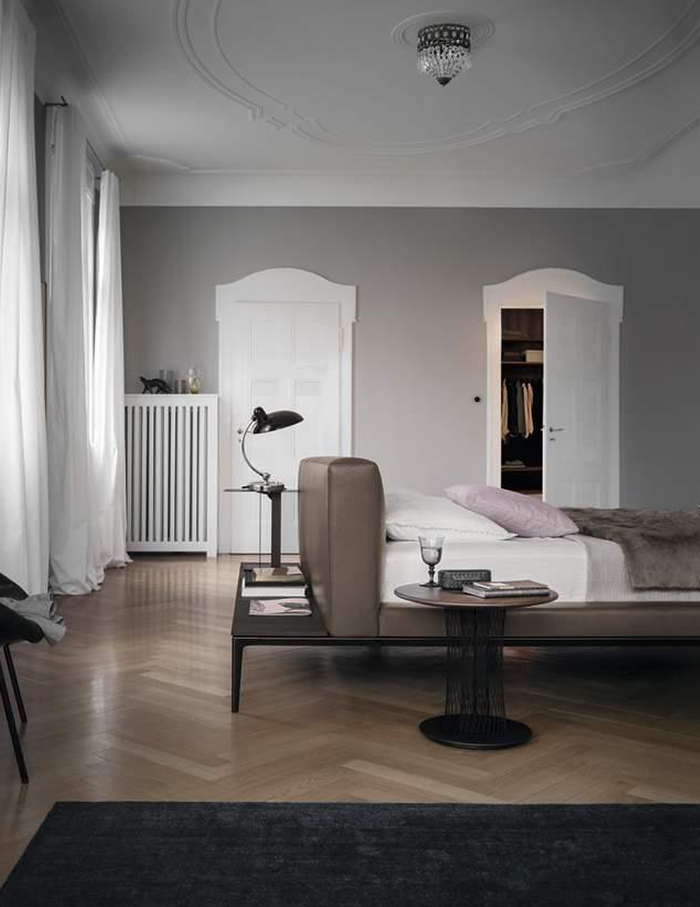 Jaan Bed by Walter Knoll is the epitome of elegant allure, available at Plüsch. With a floating appeal, its casual outline is paired with leather upholstery. Additionally, matt shimmering servers and a board in black glass or saddle leather constitute for the perfect accessories.
#HotTrend: BUZZ FOCUS
Relaxing and reliable—furnishings that refresh moods for a tranquil rest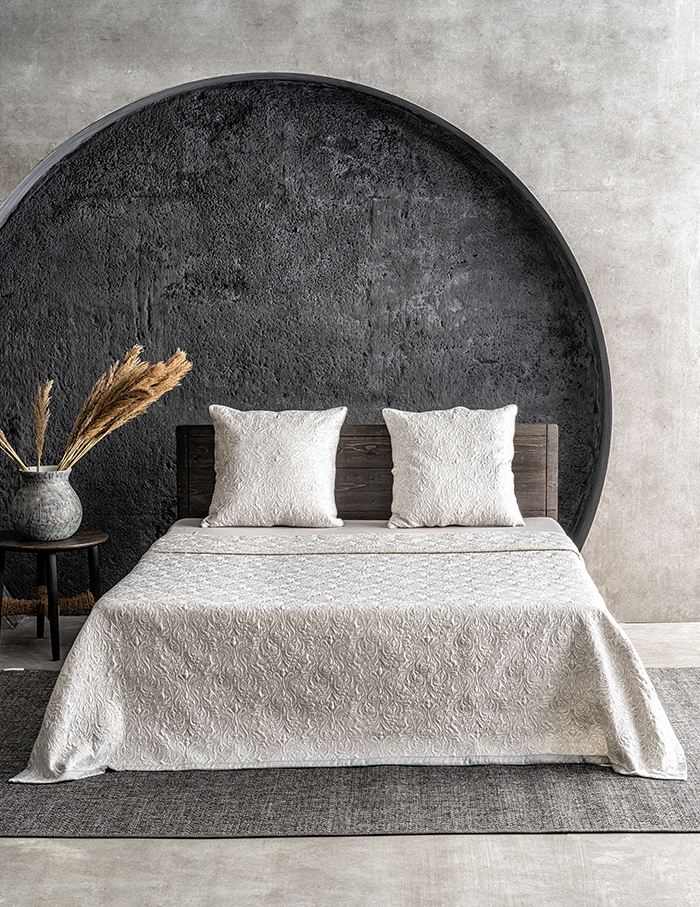 D'Decor continues to offer soft furnishings that feel like home. Their Lattice Chalk Quilted Bedspread set is a part of the Luxury Comforter Collection that's elegance personified.
Click here to unveil other Hot Trends that interestingly shape up a relaxing bedroom ensemble for a dreamy nap…