Design
Handcrafting rhythmic curiosity — Designer of experimental textiles, Rimzim Dadu takes up 5 questions with ELLE DECOR India
SEP 17, 2022
| By Pratishtha Rana
Movement is hypnotising. In the ways an element manoeuvres with a certain resounding rhythm, it absorbs your attention completely. For Rimzim Dadu, one of India's trailblazing fashion designers, this sense of movement finds a galvanic life in her luxurious garments. Who knew the strength of 'steel' could be flattened and flattered into a limber textured textile?
Rimzim Dadu discovered it and made the blockbuster metal wire saree out of it that soon reached the red carpet of Cannes, draped delicately on actress Sonam Kapoor.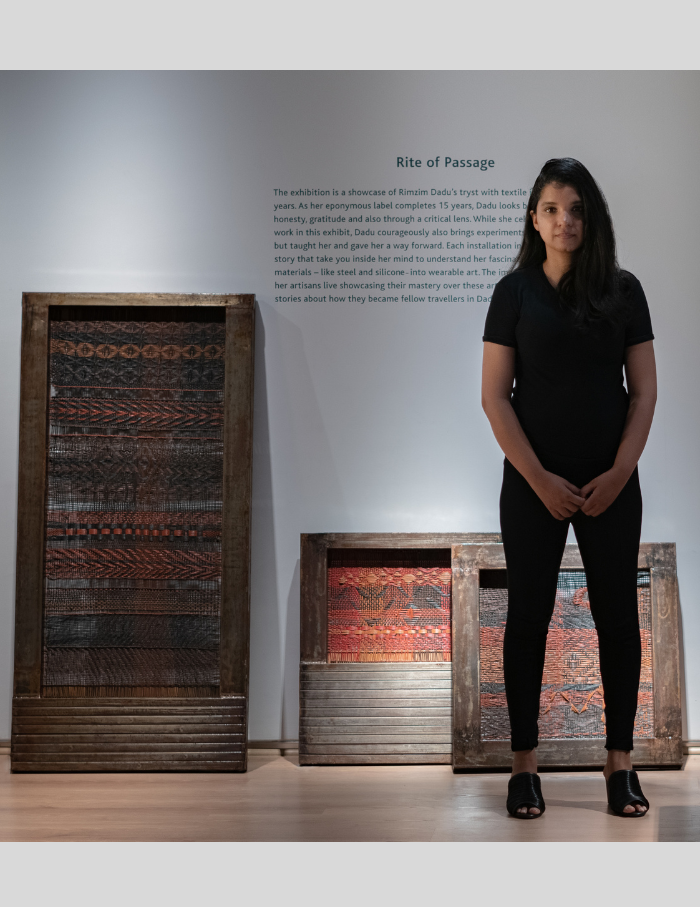 Dadu, who launched her eponymous label in 2007, marks a celebratory 15 years and recently unveiled a collaborative presentation of her art of fashion and vice versa at the Kiran Nadar Museum of Art (KNMA) in New Delhi.
ELLE DECOR India jumped right in to exchange five questions with the progressive experimentalist, Rimzim Dadu herself, on all things art, design, fashion and beyond…
1. Rimzim, tell us your most memorable highlight(s) from when you began your label 15 years ago?
The first highlight has to be my first show back in 2007 at Lakme Fashion Week in Mumbai. I vividly remember the moment the first model walked onto the ramp, and nothing comes close to the adrenaline!
Another highlight would be showcasing my Leather Patola textile for the V&A Museum in 2015 for their exhibit titled Fabric of India. 
View this post on Instagram

Another favourite moment is 'the saree moment'. I had not done saree until 2016. A year before that, we had been trying different ways to see how steel could become malleable enough to create a textile surface. After several failed experiments we found our textile made out of steel. It was structured yet very fluid and easily malleable. When I told my team that I wanted to make a saree out of it, they were excited but thought I was doing it only to show it on the ramp. They didn't think anyone will actually buy it. But I was convinced that it would do well. Then Sonam Kapoor wore it at the Cannes Film Festival in the same year (2016) and it went viral. The steel-wire saree has become the brand's most iconic product.  
2. What was the idea behind exhibiting your works to KNMA. And tell us about the 'wall of failed experiments' – how did it take shape?
I have always liked the Kiran Nadar Museum of Art's endeavour to make art more accessible to people, so the museum became a natural choice for me to present a retrospective exhibition of my work. 
In one of my shows, I actually brought my karigars onto the ramp to mimic my studio. People could interact with them and see how the textiles were made. So, I followed the same format for the exhibition.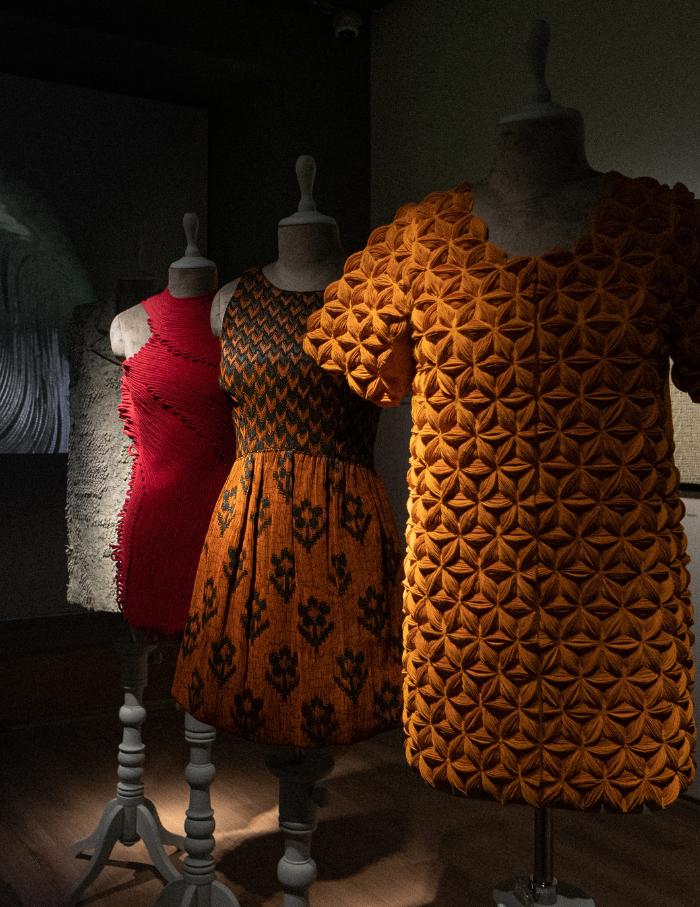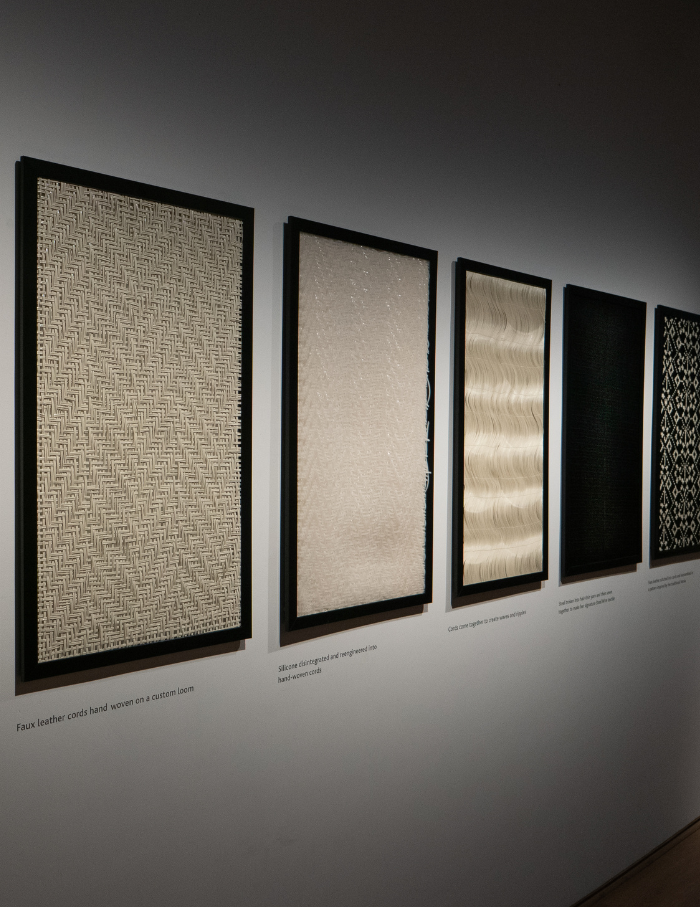 My team likes to call my studio "the Lab" as we are constantly trying new things. But the world gets to see only a fraction of the textiles we make. Over the years, I ended up collecting a rich repository of textile experiments that never made it to the world. The failed wall brought some of these experiments to the world. I also wanted to showcase that successful designs and experiments don't happen in a vacuum. The creative process often involves failed experiments and I believe in honouring success and failures in equal measure.  
Right in front of the failed wall, we had another set of exhibits titled 'the ones that made it' – I like the idea of juxtaposing the two to see how people perceive success and failures.
3. From past to present, which are the three names in design and art you admire? 
Refik Anadol for mixing technology and design so beautifully. 
I love Ayesha Singh's sculptures. 
I also love studio drift for their interactive installations.
4. Tell us of some innovative materials, textiles and techniques that you have experimented with, throughout your many collections. 
The list is long! I have experimented with paper, silicone, acrylic, steel, bronze and even brass to just name a few. It always thrills me to approve a textile after many round of experiments – which sometimes can take years. The second part is also crucial for us – it involves studying the textiles to understand how it falls and takes shape on human forms. The idea is to create wearable art that is technically perfect but also very easy and comfortable to wear.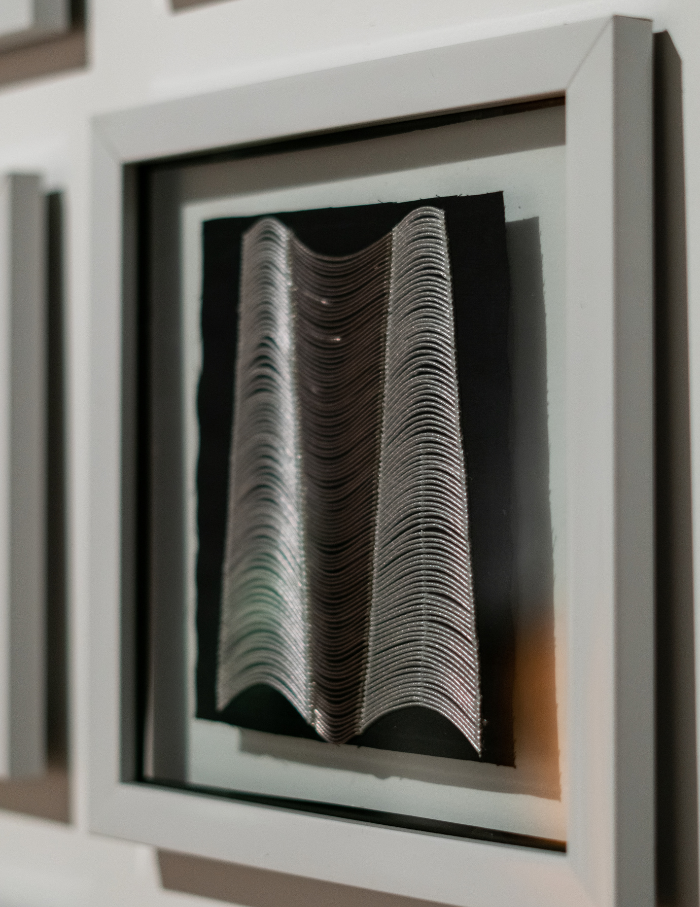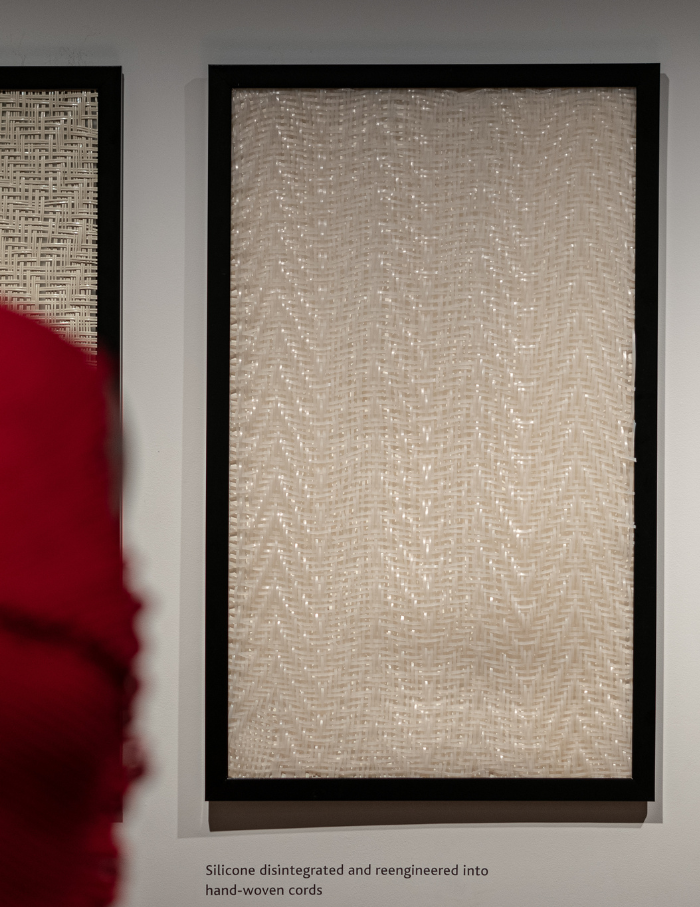 5. We hear the shaping up of a new development of home textiles. What can we expect in the future?
I have done some furniture, sculptures and home textiles for private collections, even used our steel-wire textile in it. One can see a sculpture made out of the same textile in our DLF Emporio store. It represents oceans and waves.  
Outside of the private collections, the work (on home textiles) has been ongoing for a few years but I would say we still have a while to go. I don't have a launch date in mind but hopefully, it will be sooner than later.
Now read: Vaishali Shadangule and Alessandro Giuliani capture Indian weaves under the ocean