Homes
Essentia Environments wraps this Gurugram home in myriad contemporary styles
AUG 19, 2021
| By Kashish Kaushal
By thoughtfully packing in sumptuous layers of design features, Essentia Environments brings warmth and cosiness to this four bedroom house in Gurugram. Founders and interior designers Hardesh Chawla and Monica Chawla have judiciously used the 6,500 sq ft space and designed a lavish home following a minimalistic route with a few maximalist permutations and combinations.
Choosing mostly neutral backdrops, the designers have experimented with subtle pops of colours and mesmerising finishes to create delightful, yet serene environments. "Basically the idea was to create a home that feels bespoke to the owners. Each area in space planning is accomplished by manipulating the diverse elements of design," reveals Chawla.  
When asked to divulge more about the material palette and how they managed to create an equilibrium, Chawla adds "At Essentia, we work with neutral palettes that bring out the inherent beauty and textures of the superior materials, and the colours and contours of the furnishings, curated accessories and artworks. We balance the various elements by carefully juxtaposing them to achieve a harmonious visual."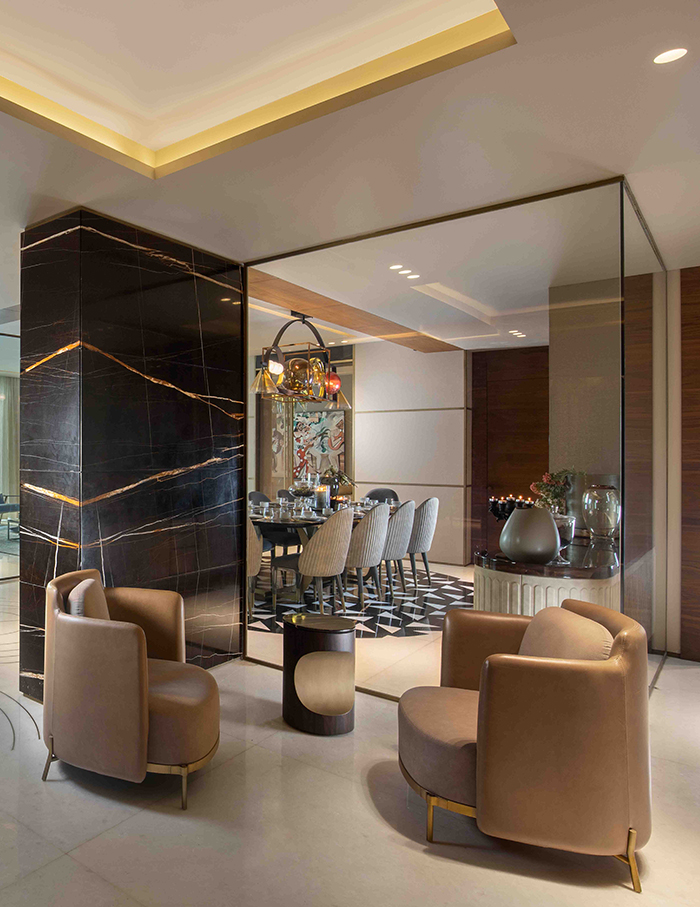 The extraordinary use of glass partitions right at the foyer has resulted in unmediated visibility of the bright interiors. Demarcating the living area, these partitions add an element of order and symmetry to the space.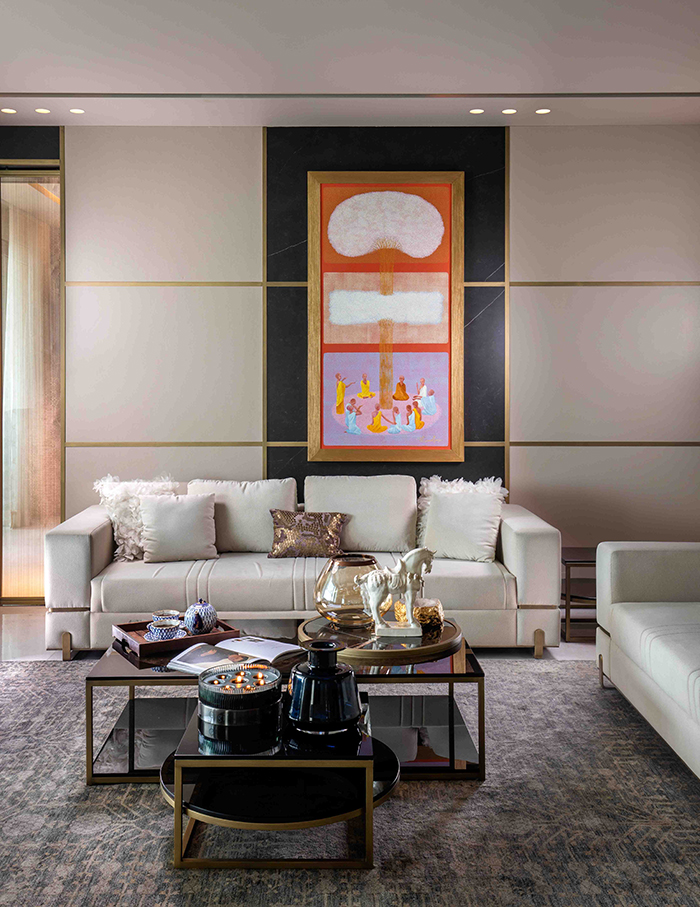 Spread across an open layout and rimming with effusive glamour, the living space is divided into two seating clusters, one formal and the other informal. From the overhead multi-pendant light fixture to the geometric pattern inlay flooring with brass highlights, the dining area stuns with its ability to immerse in opulent detailing.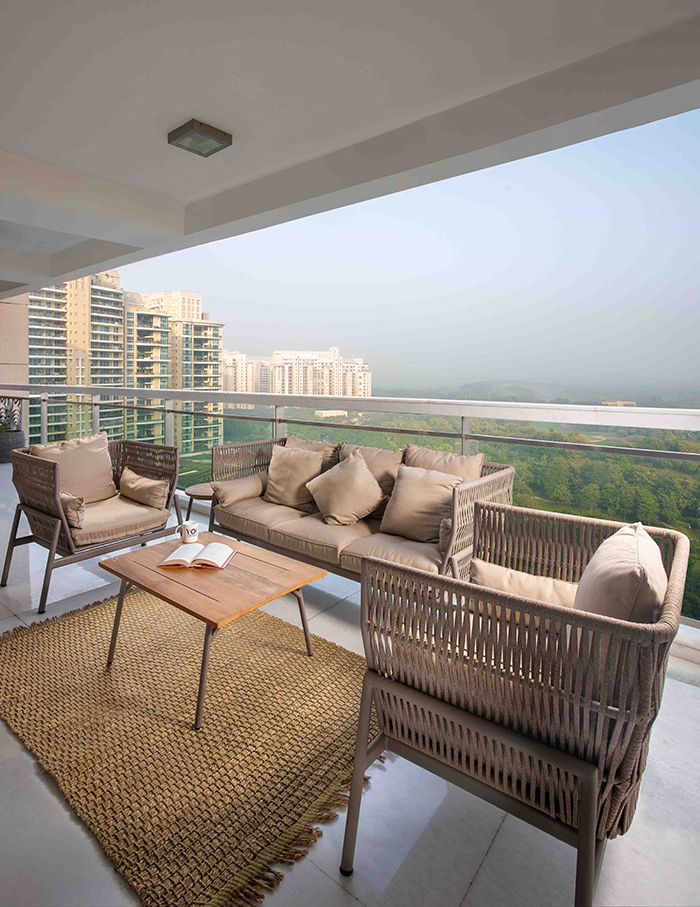 As this home is located in one of the upmarket neighbourhoods of Gurugram—The Magnolias, the designer duo also created a family lounge that anchors everyone and provides all with respite and retreat.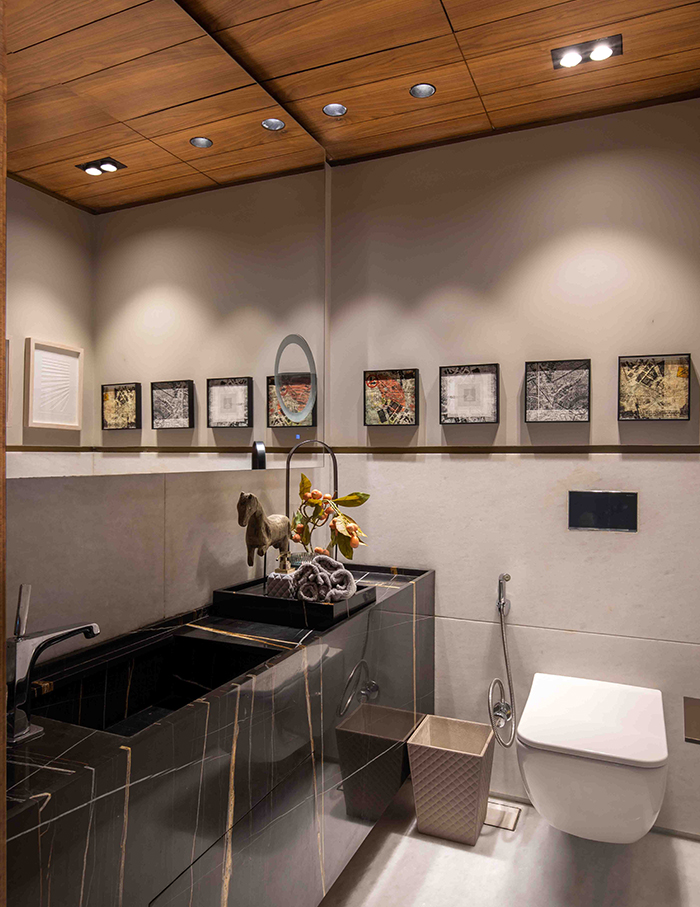 The primary bedroom combines luxe materiality with big-scale design elements but mellows the richness with clever surface treatments. We love the larger than life approach seen throughout the house. Textures reign supreme in the kid's bedrooms, supplemented with clean lines.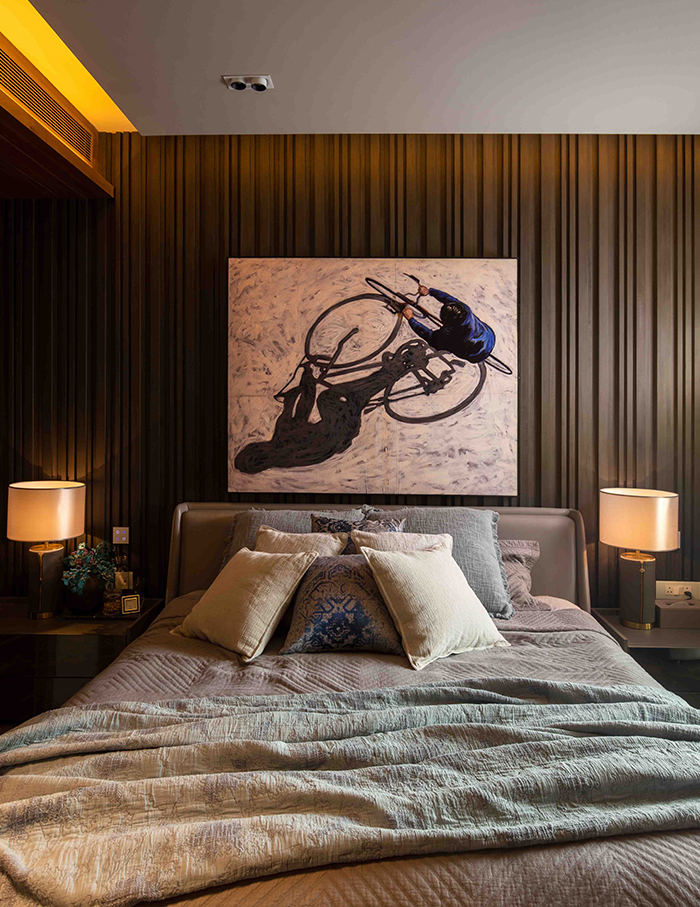 Describing their firm's signature style, Chawla shares, "Our design philosophy starts with the maxim, 'Have nothing in your house that you do not know to be useful, or believe to be beautiful.' With minimalism as our mantra, we let the superior quality materials, their creative application in a space do all the talking."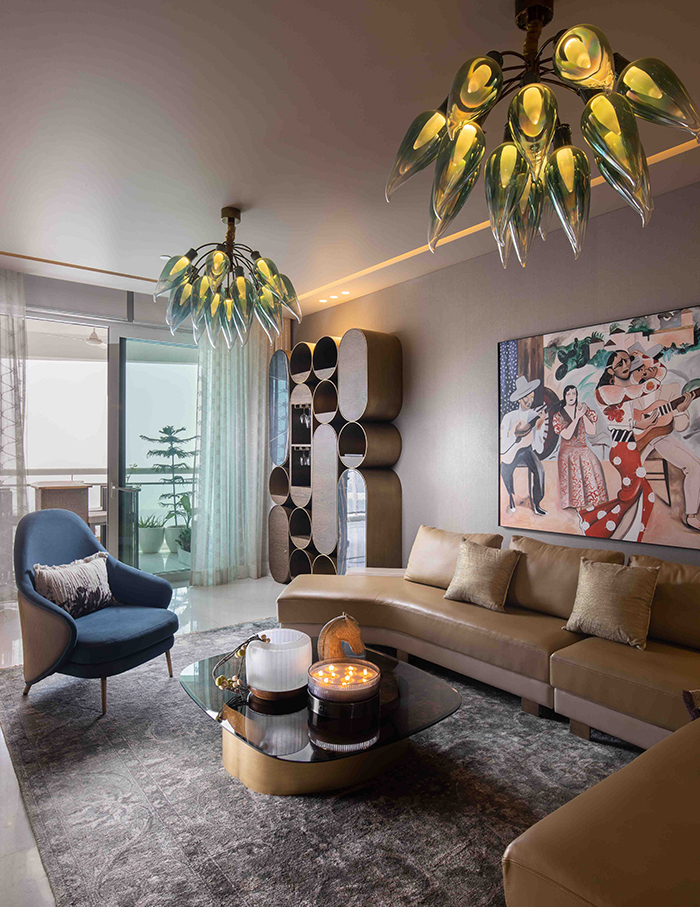 Expansive and glamorous, this home imparts a regal demeanour without coming off as distant. The designers at Essentia Environments triumphantly pair a rich material profile against the spatial expanse to punctuate the space with dynamism.
Scroll down to see more glimpses of the space—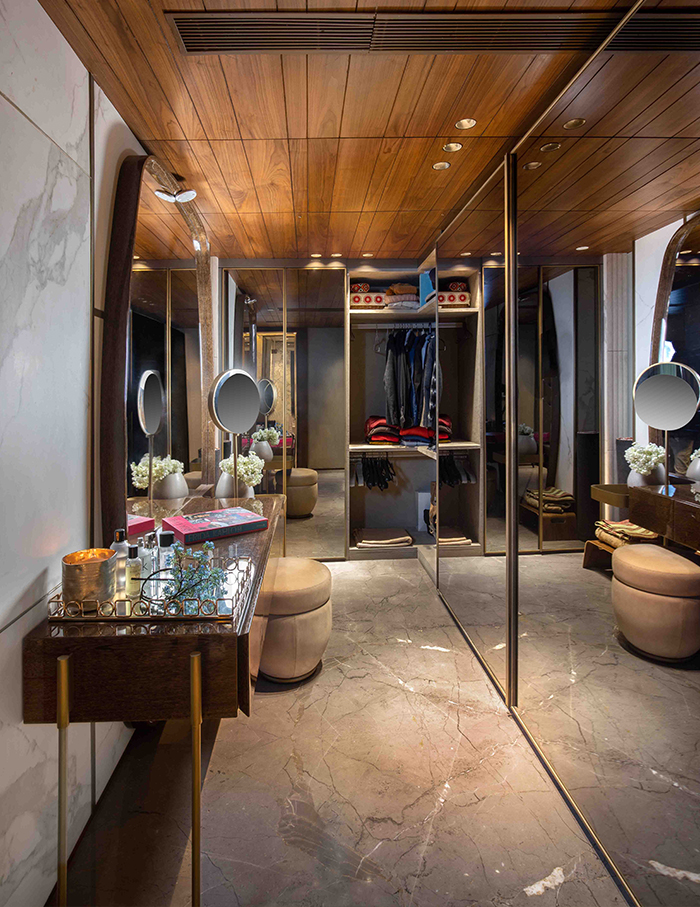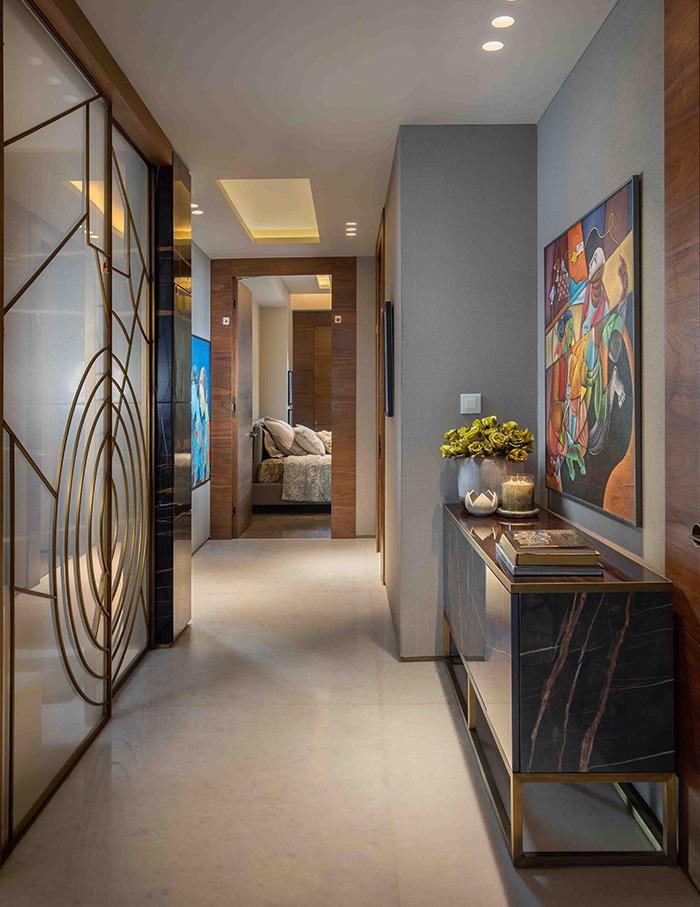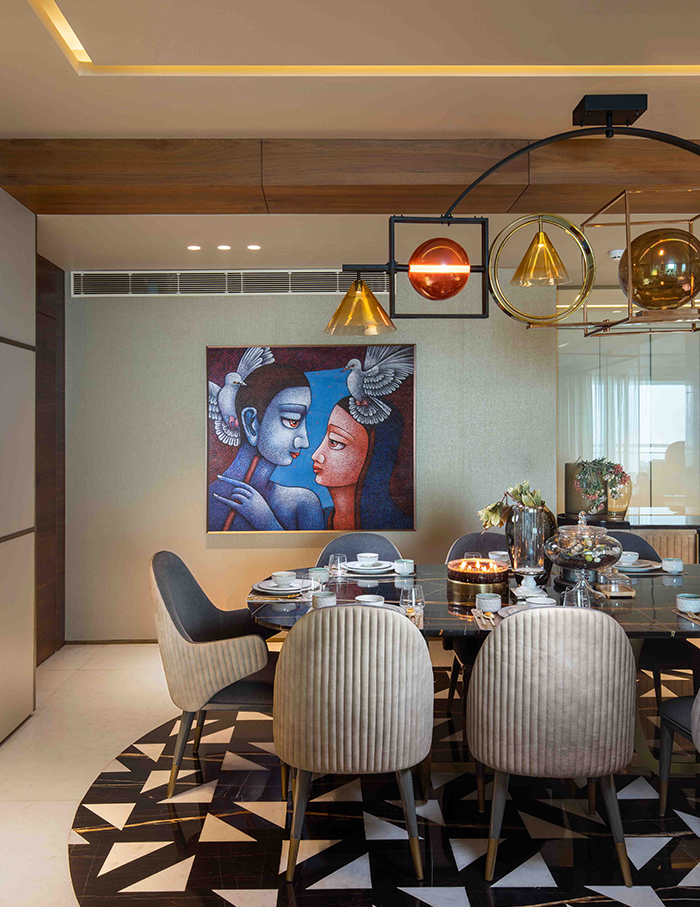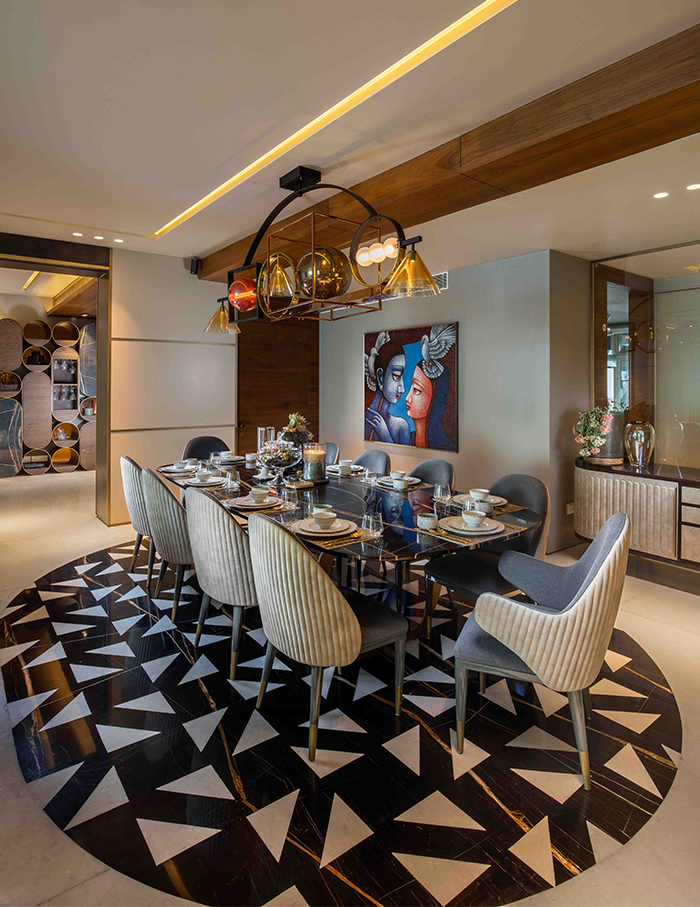 If this contemporary abode by Essentia Environments has your heart, do check out this East Hampton Farmhouse by Tamara Magel!