Homes
#EDLoves these surfaces and sculptural pieces by Dipen Gada and Associates
MAY 5, 2021
| By Vedika Nair
Tadao Ando said, "I don't believe architecture has to speak too much. It should remain silent and let nature in the guise of sunlight and wind." Known for creating some of the most captivating sculptural surfaces is Dipen Gada and his namesake practice Dipen Gada and Associates.
What is a home without its shell? While the interiors of an abode are always arresting, its surfaces are one of the most critical elements and often determines the aesthetic of a home. These are best highlighted by sculptural pieces that give visitors some food for thought. 
The Vadodara-based principal designer takes us through some of his most harmonious designs in this category. Here are some of his best designs…
5. Baba marble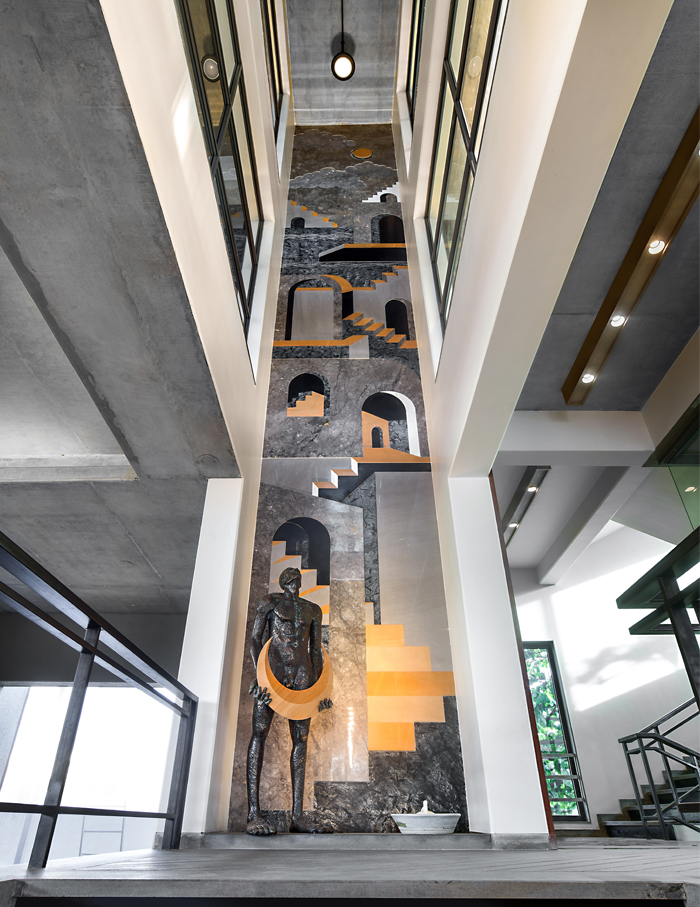 "Normally for a showroom, space is most important to display materials. In this case, however, there were spatial constraints but we overcame it by simply thinking differently," shares Gada. On one level, Italian marble stock is exhibited and a structure is made to withstand its load.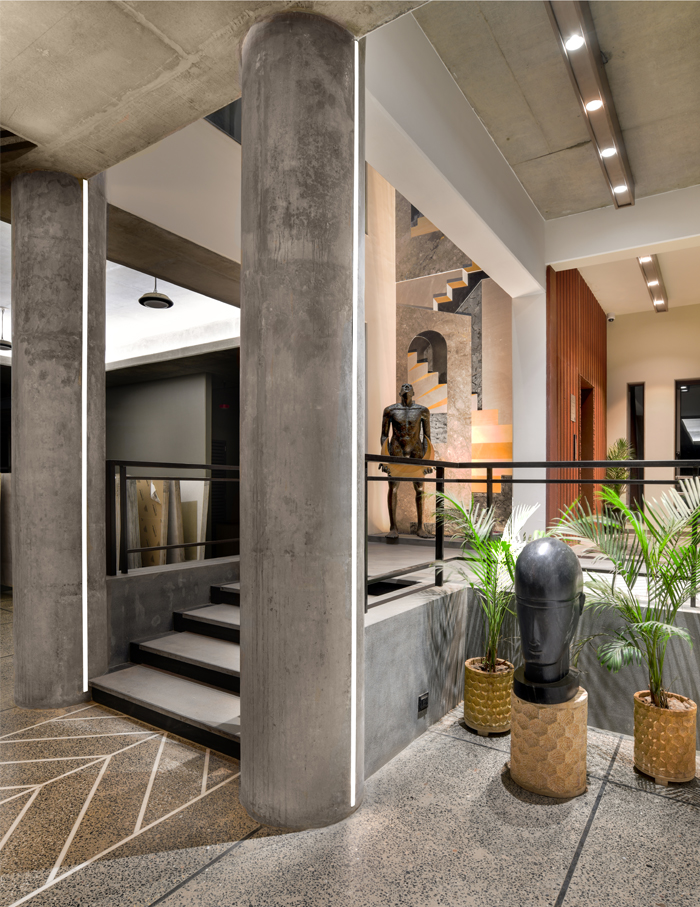 On the second floor, the marble is used to display various tiles, while on the third, it is utilised for marble articles along with solar roof, fulfilling the need of the entire building.
4. A family home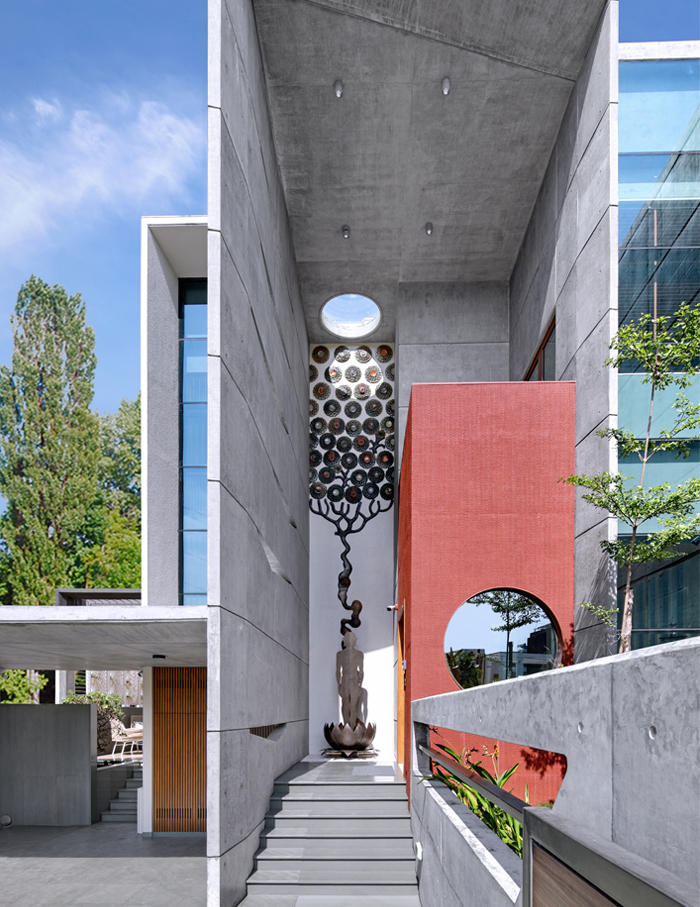 "Two skewed concrete blocks follow the periphery of the plot so that the lack of its symmetry is not immediately evident to the eye," says Gada. Unbaked clay tiles with their bold Madder red contrast against concrete. Then, there's the sculpture by Gada and his team member Prashant Gurjar of a metallic lotus fabricated by Mehul Panchal. On the wall is a 19ft ceramic tree by Devesh Upadhyaya.
3. Manish Patel's penthouse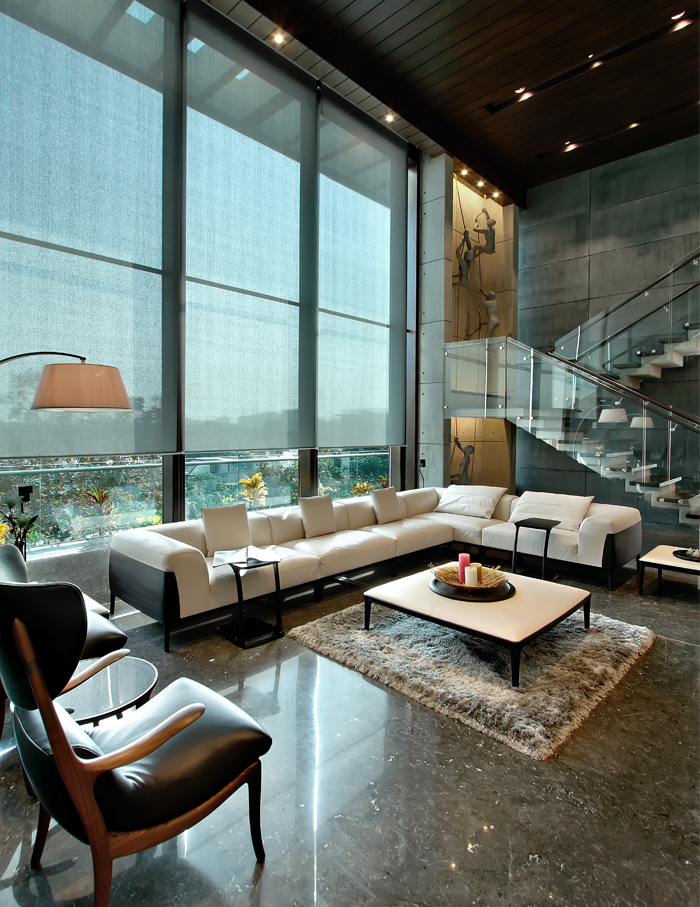 This expansive Baroda home has a well-articulated staircase that manifests a bare concrete wall, where human figurines made of fibre seem to be scaling the wall. The interconnectedness of the staircase with all areas of the home allows for a grand and seamless living space.
2. Niraant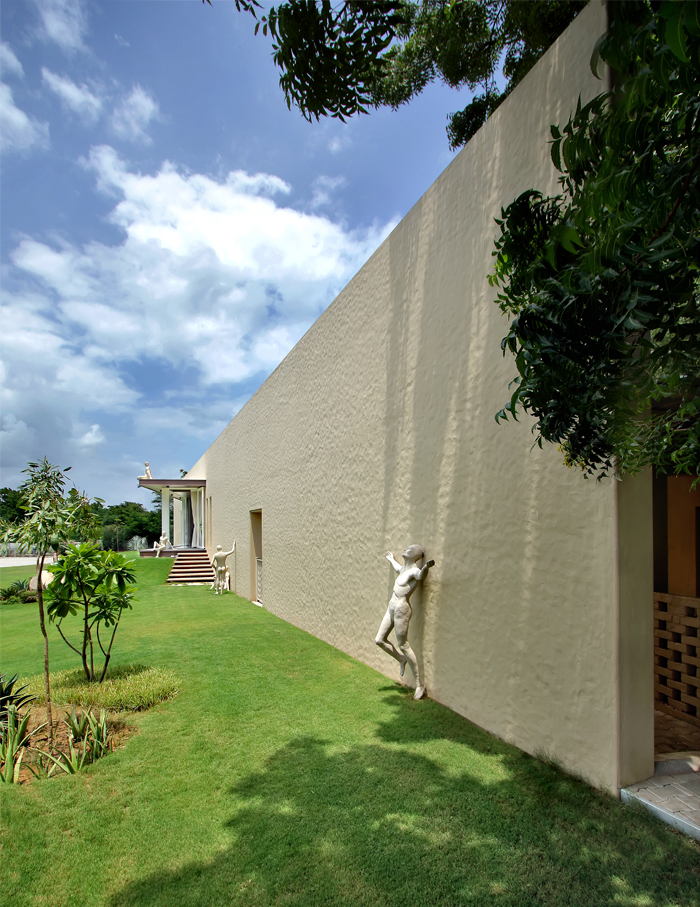 This property is given a differently plastered wall and patterns of wide-ranged landscapes that attempt to juxtapose its outdoor environment. The wall also proposes a dialogue between open and built spaces with an art installation of human figures in various postures.
1. Pinball house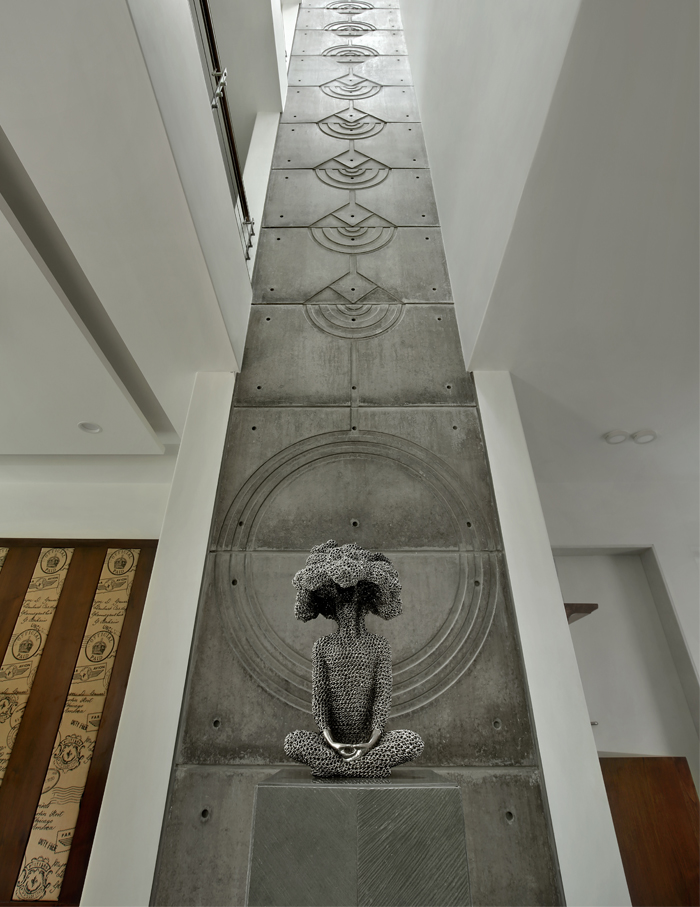 In the courtyard of this residence, a sculpture inspired by the work of iconic artist SH Raza sits below the skylight against the backdrop of exposed concrete. A play of light and shadow ensures that the patterns of the concrete are reflected in the entire house.