Homes
#EDLoves these luxury homes personified by Ashiesh Shah's impactful art curation
MAY 6, 2021
| By Vedika Nair
When it comes to conceptualising a home, every designer brings in a unique narrative. A melange of elements make an abode, and art will forever remain one of our favourites! It is an undeniably unifying element that can help bring a harmonious feel to homes, along with bespoke furniture, elegant luminaires and seamless spatial design. Ashiesh Shah, our EDIDA India 2020 Interior Designer of the Year, calls himself an eclectic collector and uses his artistic abilities to create the most luxurious homes.
"For as long as I remember, art, design and architecture have had a symbiotic relationship," says the designer, adding, "I call myself an eclectic collector purely because my collection includes works by established international artists—a drawing by Tracey Emin, Ai Weiwei's crystal hanger and photo documentation of Marina Abramovich's early performances." 
With his brand Atelier Ashiesh Shah, he has created a niche design aesthetic that makes the most of his expertise in choosing art that makes a mark in an abode. Here are our favourite homes that are sure to inspire you artistically…
5. Mumbai penthouse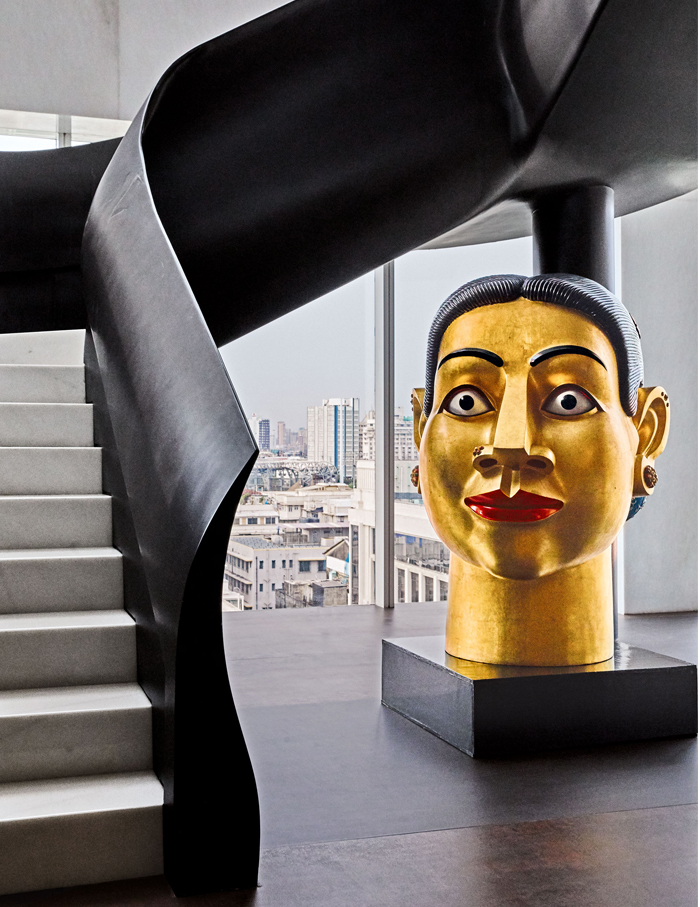 One of Shah's favourite projects is this expansive Mumbai penthouse that's rife with luxury and some of the most captivating art and sculptures we've ever seen! A vibrant gold-tinted head by Ravinder Reddy adorns the staircase, adding a pop of colour to the otherwise muted space.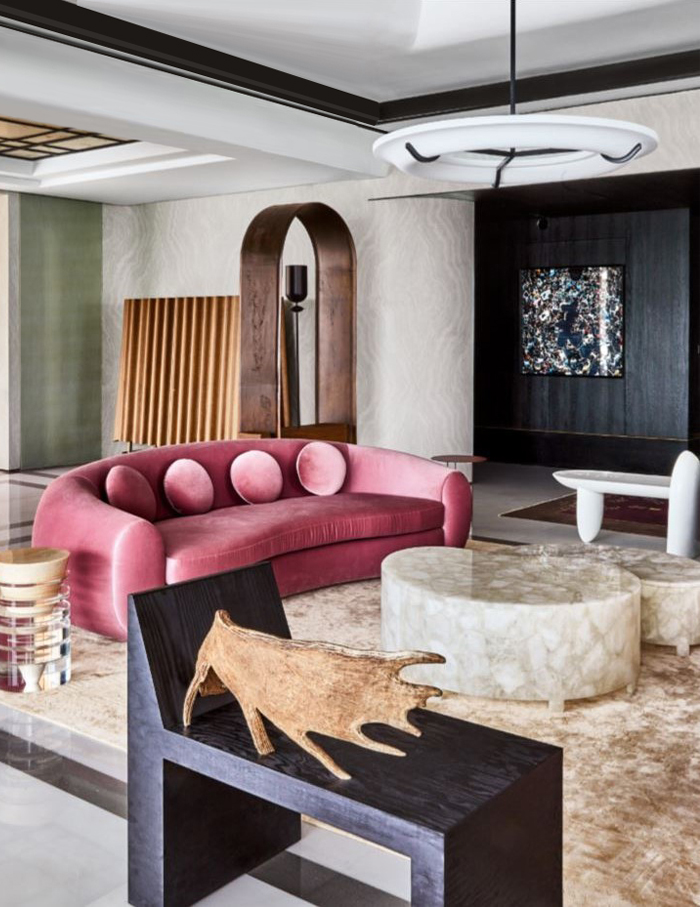 Subodh Gupta's gold chimta (tong) sculptural installation acts as a divider in the living room, while a work by Rajorshi Ghosh seamlessly blends the whole space together.
4. Cuffe Parade home
"I don't gravitate towards a single style but find myself drawn to the diversity of the art world. Much like the language within the spaces I design, conceptually each project can bring about aesthetic diversity," says Shah. This opulent Mumbai home is brought to life with vibrant art by Asim Waqif and Tallur. The living room sees a quirky pillar of soap blocks by Hemali Bhuta and Jiten Thukral and Sumir Tagra's dome-shaped artwork.
3. Lalbaug residence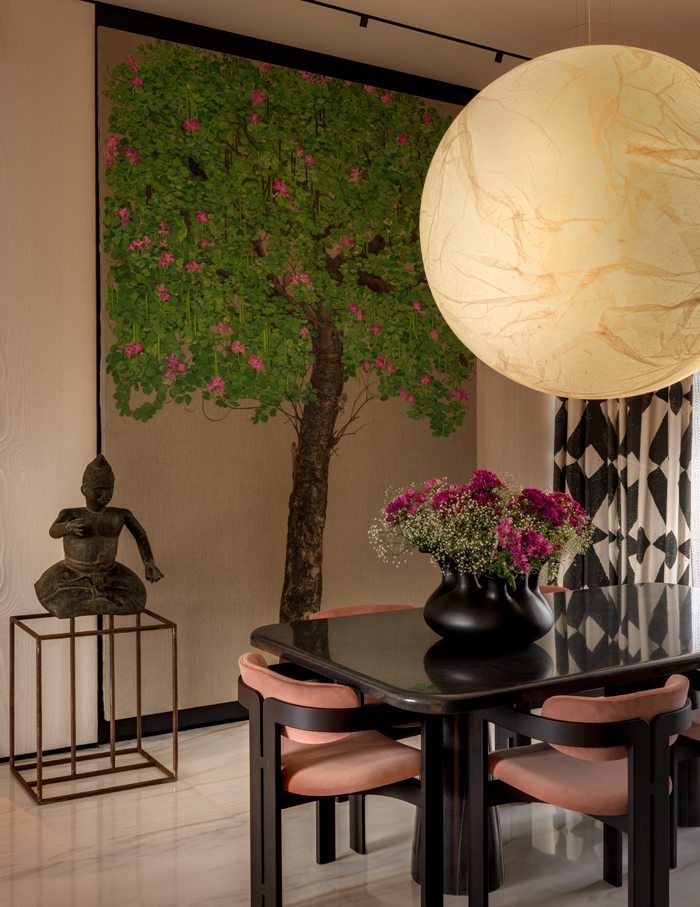 A practitioner of the wabi-sabi principle, Shah blends his design sensibilities with art to add personality to spaces. Sitting in this Lalbaug residence are pieces by Nimish Shah and a painting by Benitha Perciyal. "An interest within the arts reflects through colour and composition, the value of space and 'nothingness', a true understanding of balance and form, material and vision characteristic of designing interior experiences," adds the designer.
2. Altamount Road abode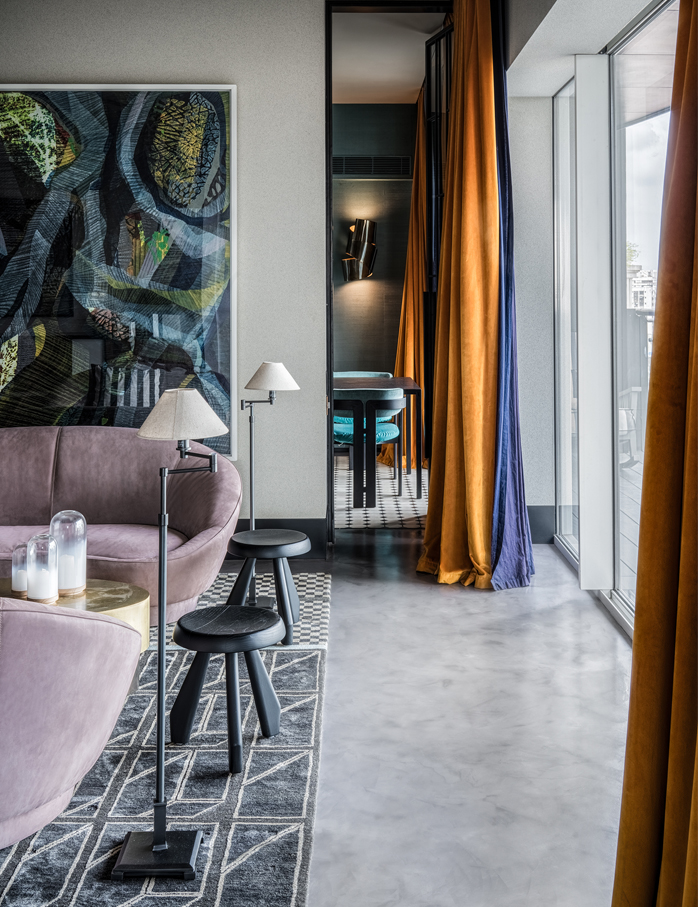 "Whenever I see a piece of art that inspires me, it leads me to the drawing board. I like artworks that have a minimal approach to the material, from form to lines, and also something that's politically driven and has a strong meaning," divulges Shah. The living room is minimally designed and decorated with art by Sandeep Mukherjee and Minam Apang.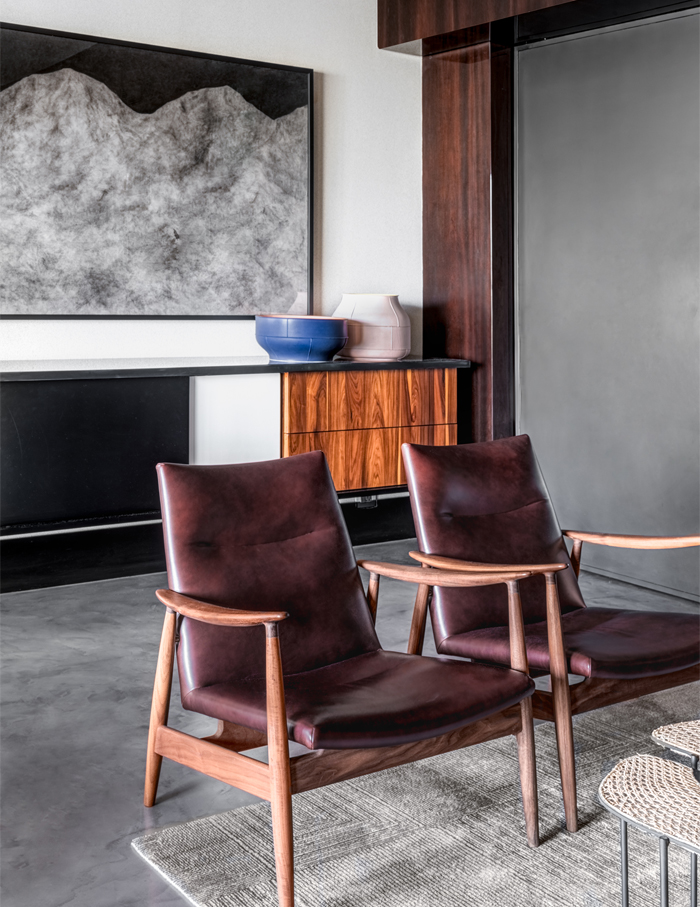 1. Bandra home
Cloaked in muted hues, this minimal Bandra abode is brought to life with the help of iconic pieces! 'Arrival, October 9, 1947', a diptych by Atul Dodiya is seen in the living room, while art by Zarina Hashmi adorns the bedroom. "Art is very important to me, it inspires me, and I think we stay in a very potent world in terms of what one has to say. We stay in a world where there is so much that's unsaid and we need the artists to do so," concludes Shah.