Homes
#EDLoves these colourful homes by ace designer Shabnam Gupta
MAY 7, 2021
| By Vedika Nair
We've all been told to 'paint the town red' every once in a while but what if we brought the whole spectrum of colour into our homes (so that we stop craving being out so much?). For the hues we choose for our home is a representation of how we see ourselves. Paul Gaugin once said, "Colour! What a deep and mysterious language, the language of dreams!" And as we tour these homes by designer Shabnam Gupta of The Orange Lane, we can't help but agree!
Known for her eclectic and vibrant design approach, she believes that great design doesn't shape spaces, it shapes lives. Her impressive design has carefully coloured the homes of many, including celebrities, popular restaurants and more!
"I always want originality to flourish through my design and my intent is to create timeless stories that are exclusively and artistically endowed," shares Gupta. Here are some of her most vibrant projects…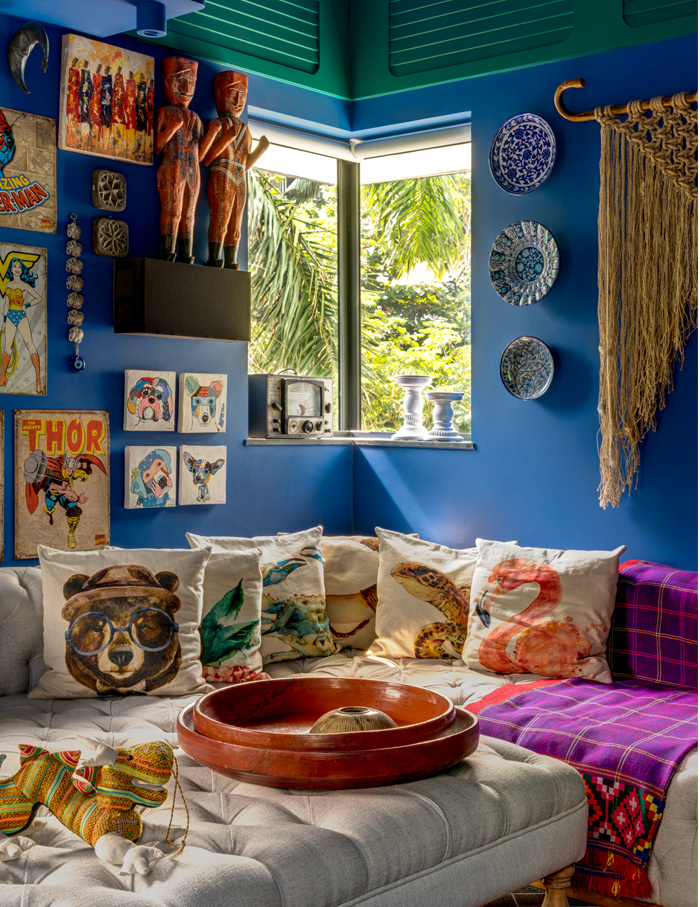 Tailored to match the homeowners' personalities, this artsy home opens up with a bold emerald green door and aubergine pink walls accented by Moroccan lights and old vintage tiles. Inside, the living room is dressed in softer hues with wooden accents. Our favourite, however, is the boho-chic media room drenched in blue hues and art!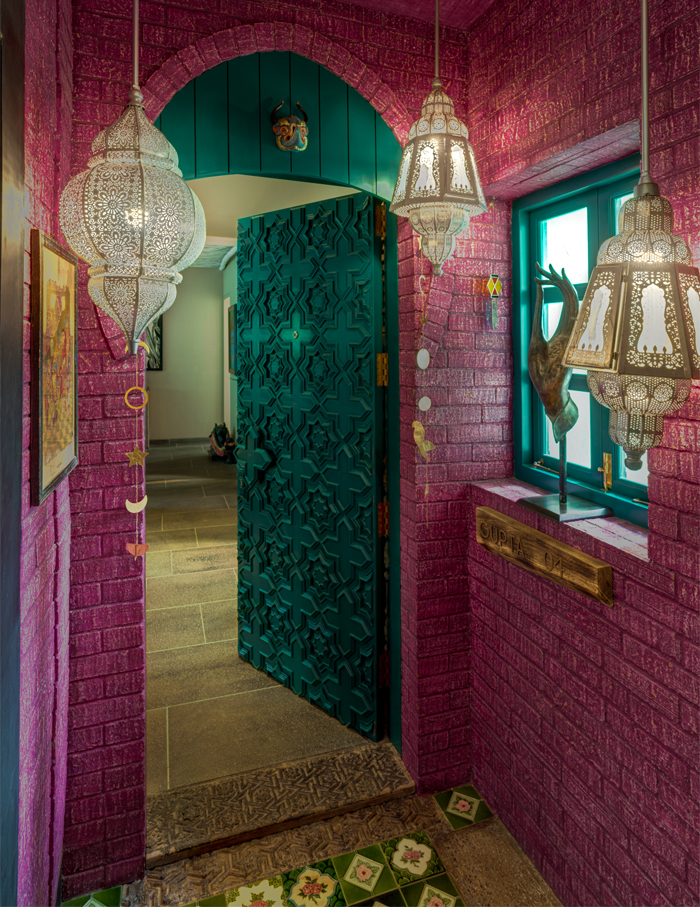 4. Back to the roots
"I believe that good design is cohesive, cathartic and people-led," shares Gupta while talking about this project. Bathed in gold hues, the entrance to this home houses a small temple. A strong splash of magenta perfectly contrasts the gold in the seating nook, which is accentuated using a purple seater and colourful cushions.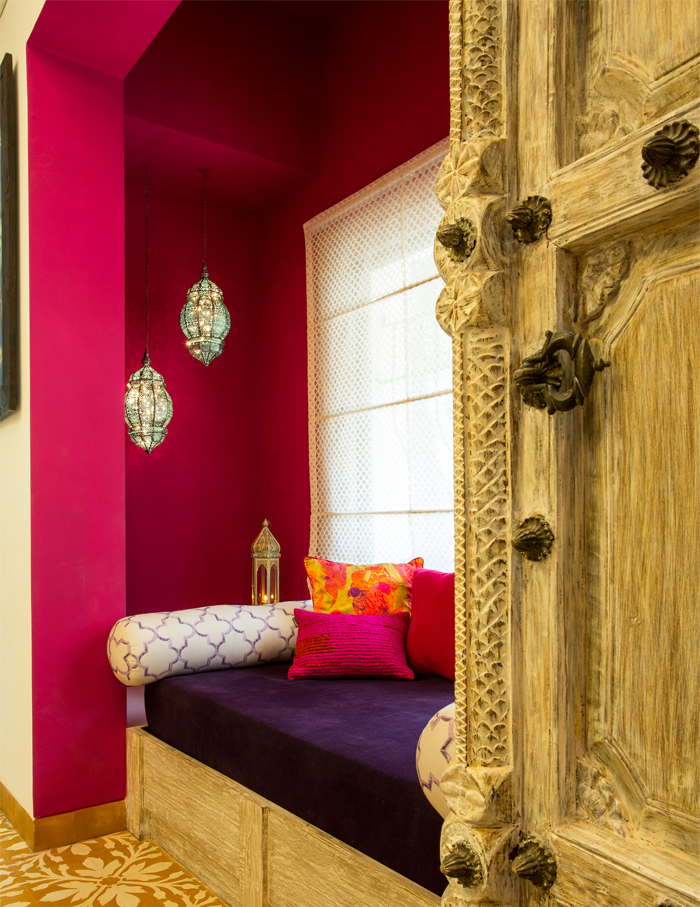 3. Colour-infused home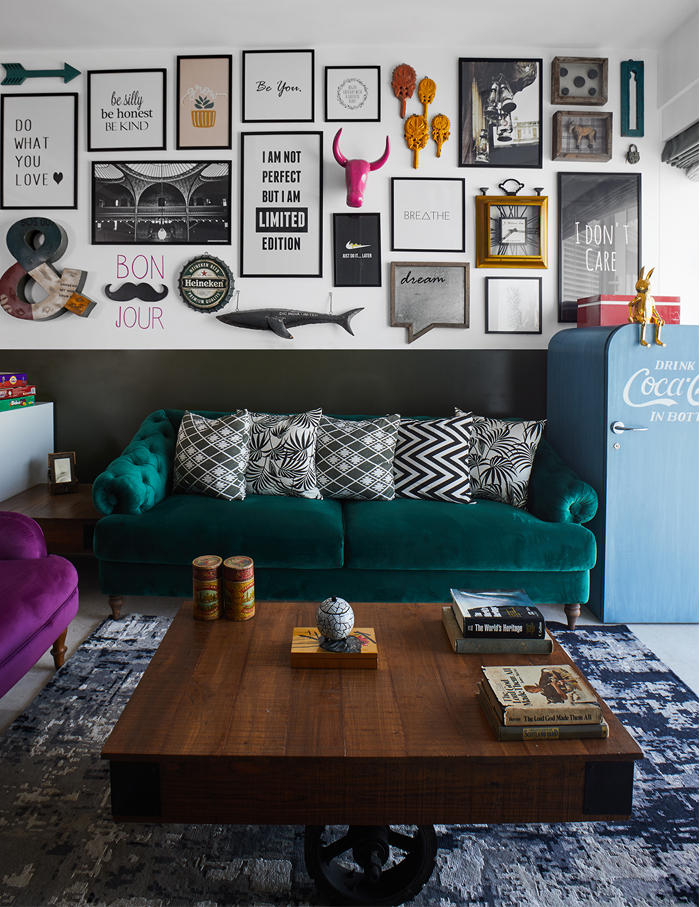 This spacious home by Gupta is a map filled with bold colours and visuals. The den features two-toned tints with quirky elements, while the entire dining area is wrapped in red with brass shelves.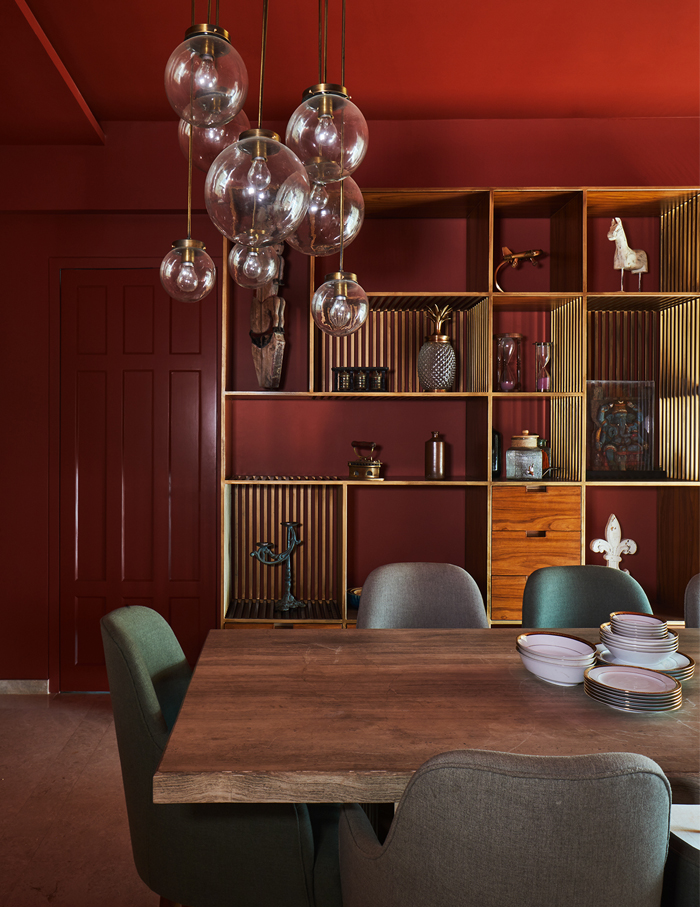 The master bedroom is cloaked in deep plum and complements the textures and upholstery of the space.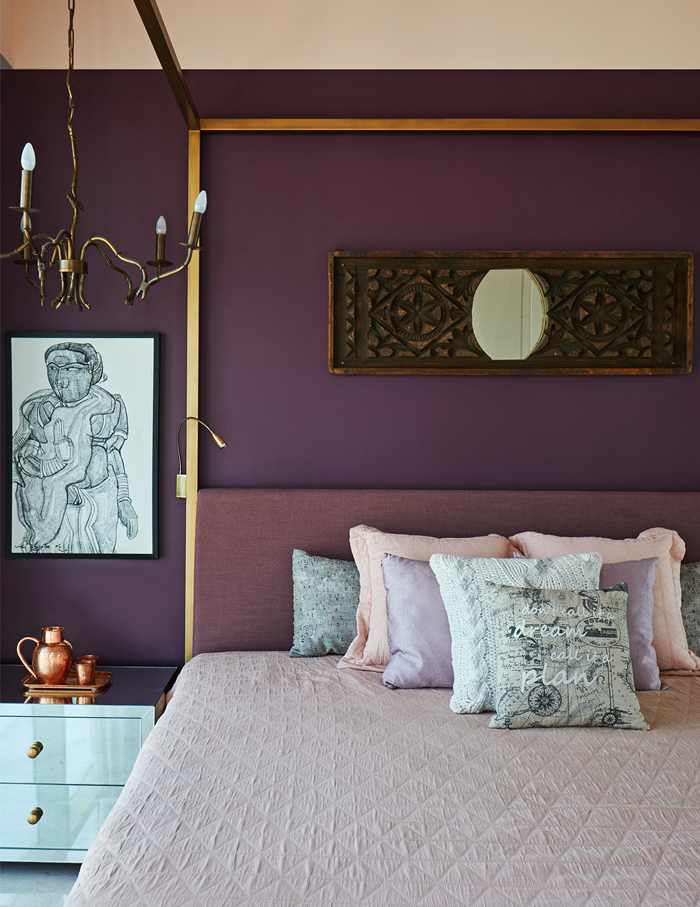 2. Indian luxury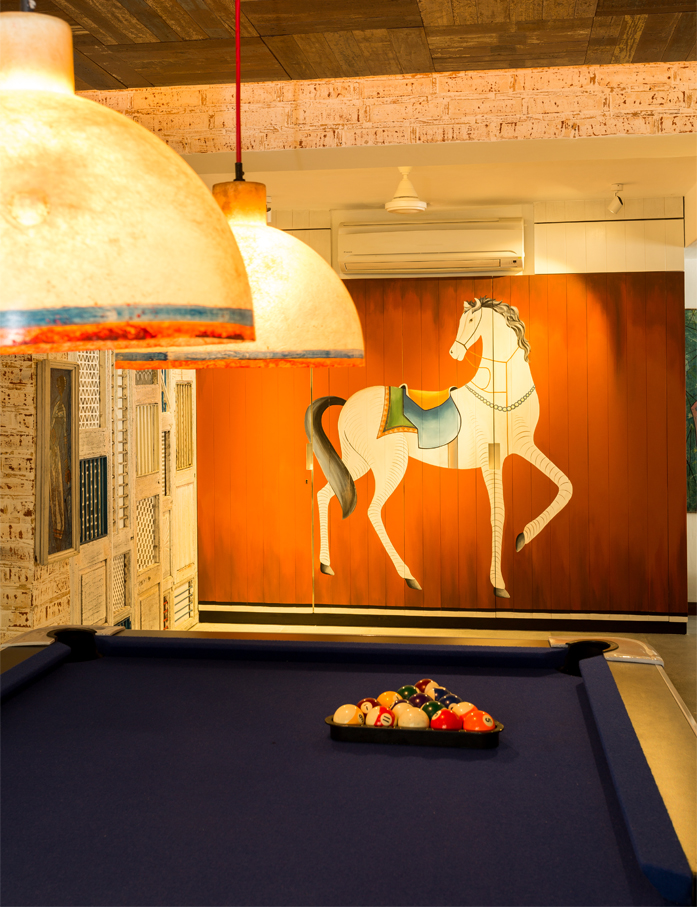 "I often say that a powerful design aesthetic can only stem from the right work ethic, one that keeps people before design and function before form. As an interior designer, I understand the dynamics of design shared with people and hence the responsibility that comes with it," adds Gupta. For this project, she's created an elegant game room with a snooker table. Painted horse art shutters conceal the bar area and add quirk to the space.
1. Mountain home
One doesn't need to use bold hues to be colourful. Softer hues are calming and this mountain home by Gupta is a testament to that. Overlooking the mountains, its dining room features walls that are hand-painted with branches and tree murals in a soft pale green colour.