Homes
Shabnam Gupta sketches an artsy canvas for this Mumbai home
MAR 23, 2020
| By Vedika Nair
Nestled in Juhu, Mumbai is Anchorage—a 2,450 sq ft duplex home that is characterised by earthy tones, an impressive art collection and ample serenity. Designed by designer Shabnam Gupta, of The Orange Lane, the abode reflects the true personality of its homeowners. The creative duo wanted a home that was formal, close to nature and that showcased their passion for travel, art and culture.
Gupta tailored this home using a contemporary cloth with an eclectic weave. Staying true to its undertones in one taupe colour that forms the skin an entire floor, the lower level is the formal space, housing a living room that opens to a study area and small pantry, where the couple indulges in a bit of weekend cooking.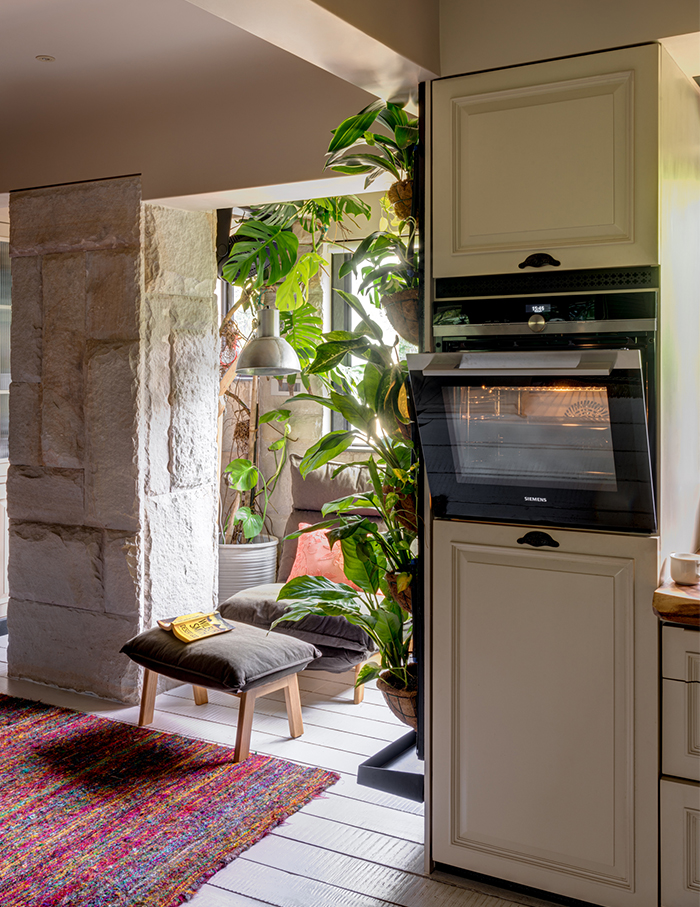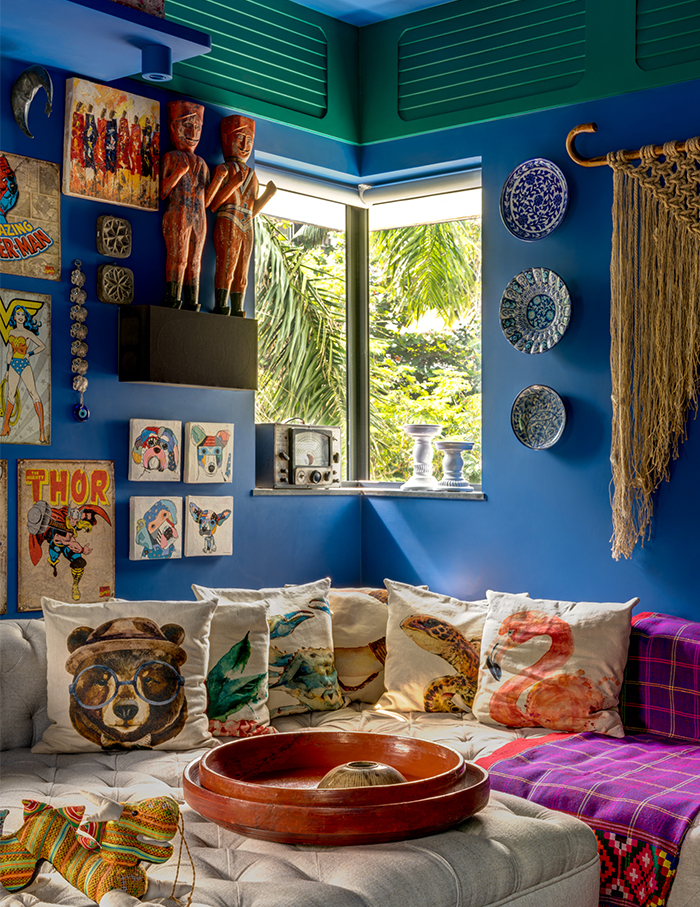 "I loved the idea of incorporating earthy rooted pieces as I feel it forms an instant connect with the space and personality of the home," says Gupta, when asked about the colour palette. Natural stone is used for the flooring, while the study area has reclaimed white painted wooden flooring. One wall in the study is clad with natural rough cut stone.
Right from the entrance, we're captivated with strong visuals of an emerald green door and aubergine pink brick walls that are adorned with Moroccan lights, old vintage tiles and wooden carved pieces in the flooring. Moroccan kilims and small carved wooden stools create a cluster around the living room's center table in the midst of sand-coloured walls and upholstered sofas.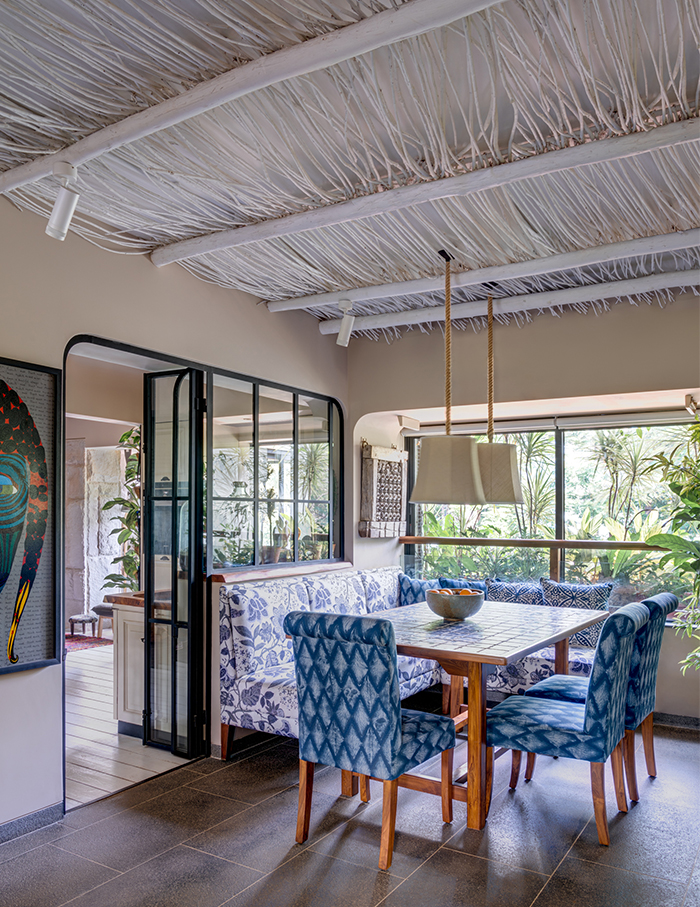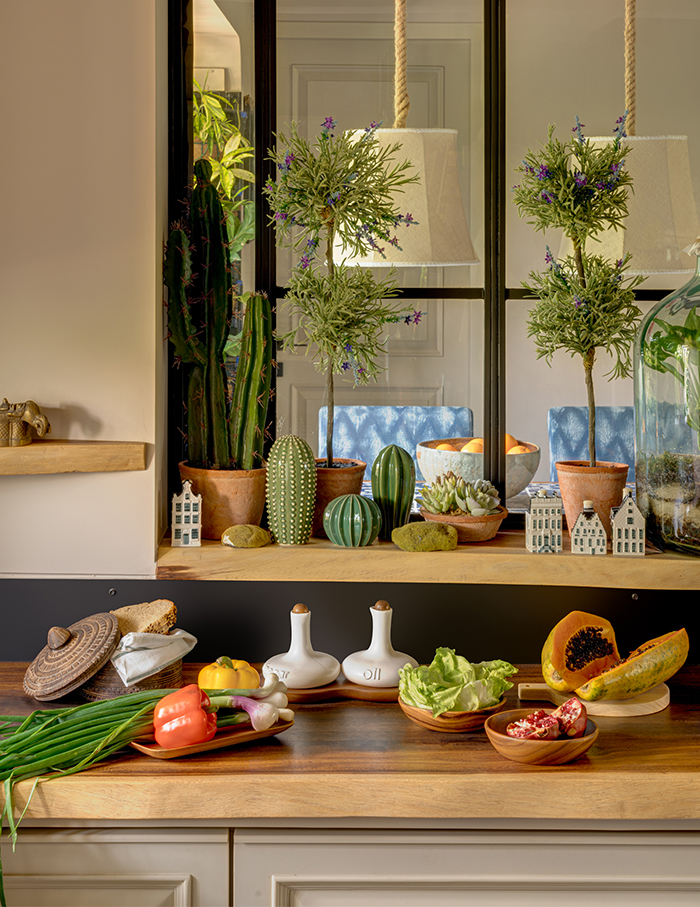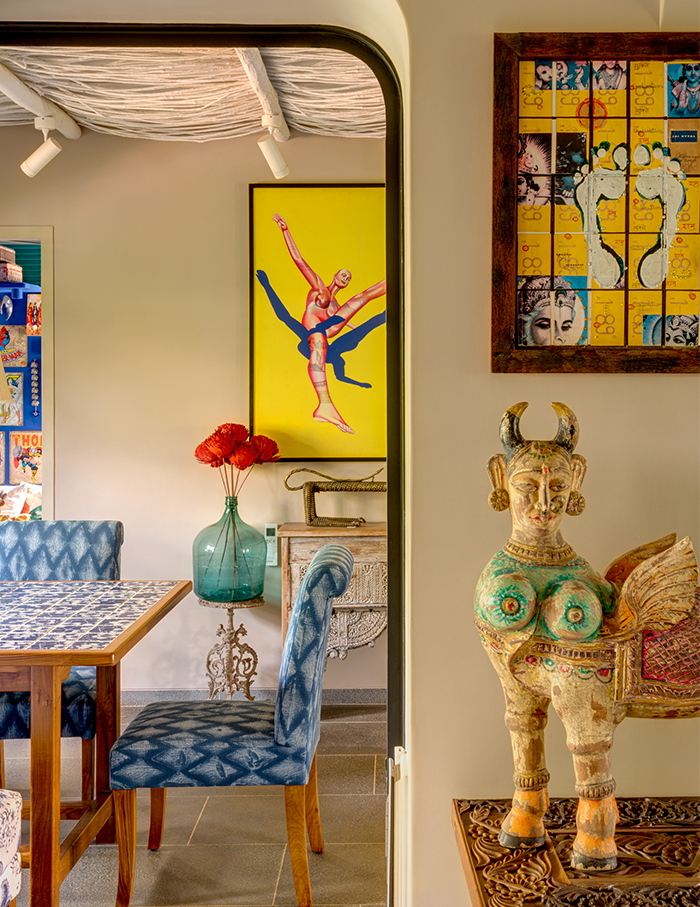 Bright cushions, wall art and sculptural pieces play contrast to the tones of this space. Also present in the formal space is the master bedroom which is dons an all white palette, while the kids' rooms on the upper level have low beds and interiors that fit their personalities.
The main kitchen area keeps in line with the theme of the home, while the powder bathroom features dramatic shades like black and gold. "The media room is my favourite because of the unexpected and the strong persona in an otherwise muted home," says Gupta. The master bathroom is an experiment with cast concrete on the wall for finishes.
When asked about her design philosophy, Gupta says, "Our design philosophy is to be able to create a space that is conducive for extending the clients' personality. It is about creating spaces that make the mind, body and soul behave in a certain way. For us, the design is not about the aesthetic but it's about the way a client would function within that space."