Lifestyle
#EDcurates 11 essentials for a happy rainy weekend at home
AUG 4, 2021
| By Urvika Barua
Monsoon weekends can get especially gloomy since travelling is difficult with an ongoing pandemic. Staying at home is recommended but that is no reason why the home cannot become a space for mini-escapades. Your interiors can be transformed by incorporating upbeat furnishings, artwork and decor accents as the home becomes an extension of your personality. Rearranging furniture as well as adding accents may both be implemented to boost the look and feel of your spaces. As the weekend is fast approaching, ED handpicks an assortment of essentials to freshen up your home and make way for holidays indoors!
Noise Cancelling Headphones 700 By Bose
Bose Noise Cancelling Headphones 700 are acclaimed for its incredible noise cancellation, extraordinary sound and unparalleled voice pickup. These elevate any space into the optimum place to listen to music, work, or just shut out the world and unwind. Bose guarantees to enhance your listening experience with their noise cancelling headphones 700—perfect for working for home and also for binging on your favourite show!
Shop Now: Bose Noise Cancelling Headphones 700
Price: ₹34,500
Instagram: @bose
All new Echo (4th Gen) by Alexa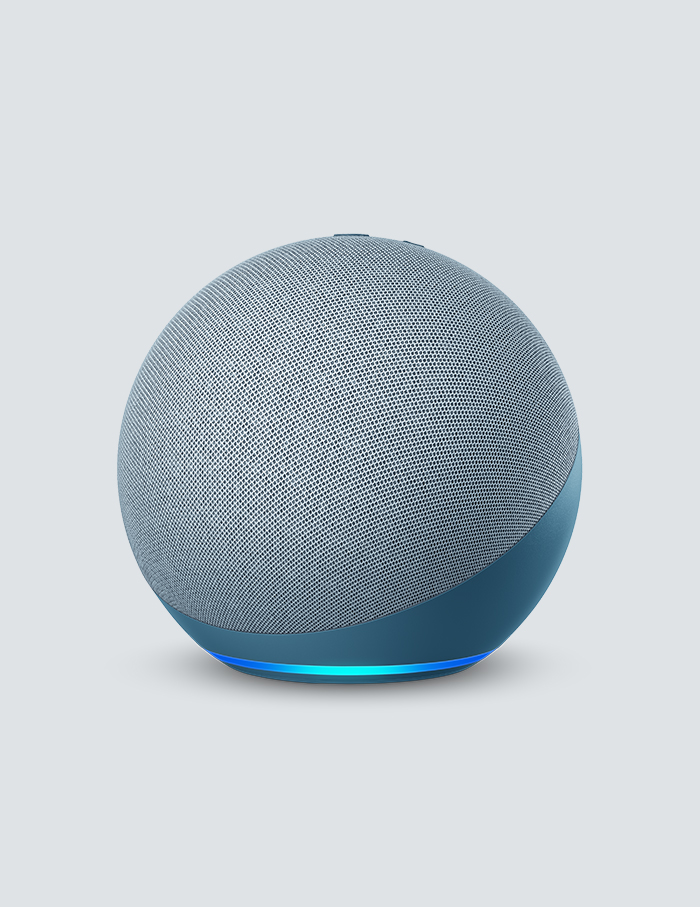 The new Echo (4th Gen) generates stereo sound with crisp highs, powerful mids and deep bass. The device can be used to schedule reminders, receive news, manage grocery orders and much more! The new Echo devices are made entirely of 100% post-consumer recycled fabric, 100% recycled die-cast aluminium and 100% post-consumer recycled plastic. An added low power mode that intelligently conserves energy during periods of inactivity and saves energy increasing the device's lifespan. ED loves how the new Echo looks brilliant in any ambience, owing to its new design, fabric finish and the LED light ring at the base of the sphere that reflects off surfaces for augmented visibility!
Shop Now: All New Echo (4th Gen)
Price: ₹7,999 
Instagram:@amazonalexaindia
Bedside Table by Siegfried Schelbach for Yomei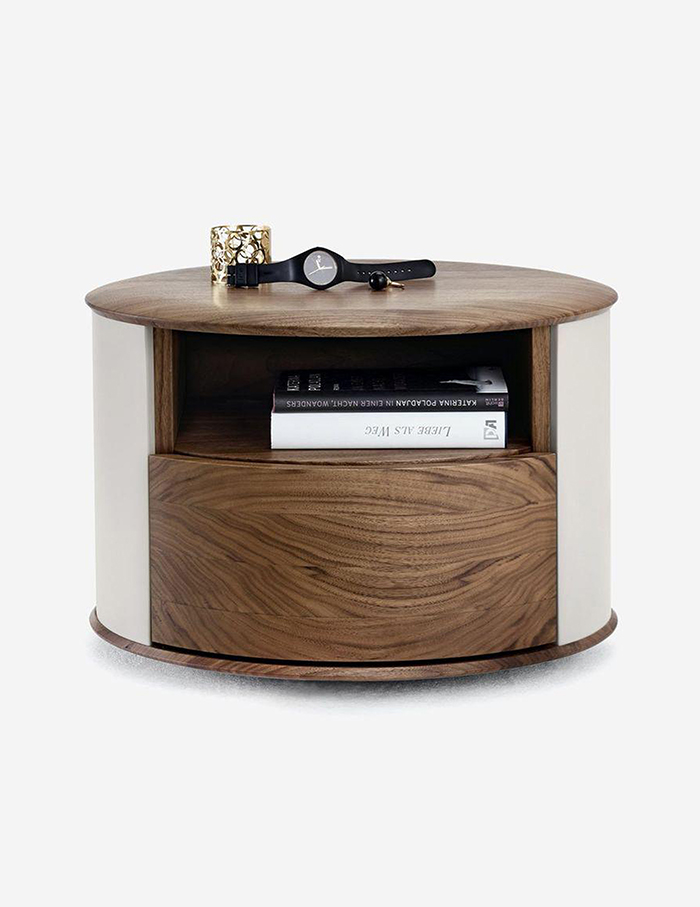 The S100 Bedside Table line is a contemporary and avant-garde spin on the classic bedside table. The furniture pieces are composed of gorgeous solid wood and leather cylinders which can be modified to three different elevations. Siegfried Schelbach's collection has a sleek aesthetic paired with exceptional workmanship using high-end elements.
Shop Now: S100 Bedside Table
Price on Request
Instagram: @yomeidesign
Easy Chair by BoConcept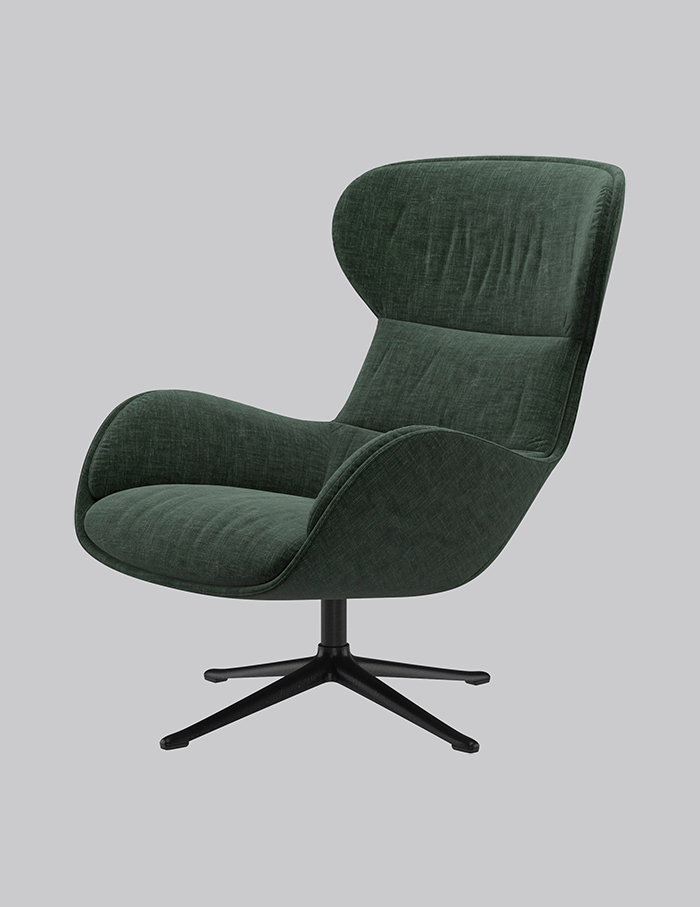 The Dublin and Reno Chairs in luxurious shades of grey and green respectively guarantee to spruce up your space! Steel or plywood framework with a maximum load capacity of 125 kg make these chairs durable yet stylish. These chairs flawlessly blend style and comfort paired with high backrests creating the optimal piece to relax and unwind in.
Shop Now: Boconcept Chairs
Price for Green Chair: ₹2,50,950
Price for Grey Chair:  ₹2,51,950
Instagram: @boconceptin
Tripoli Metal Lampstand by Gulmohar Lane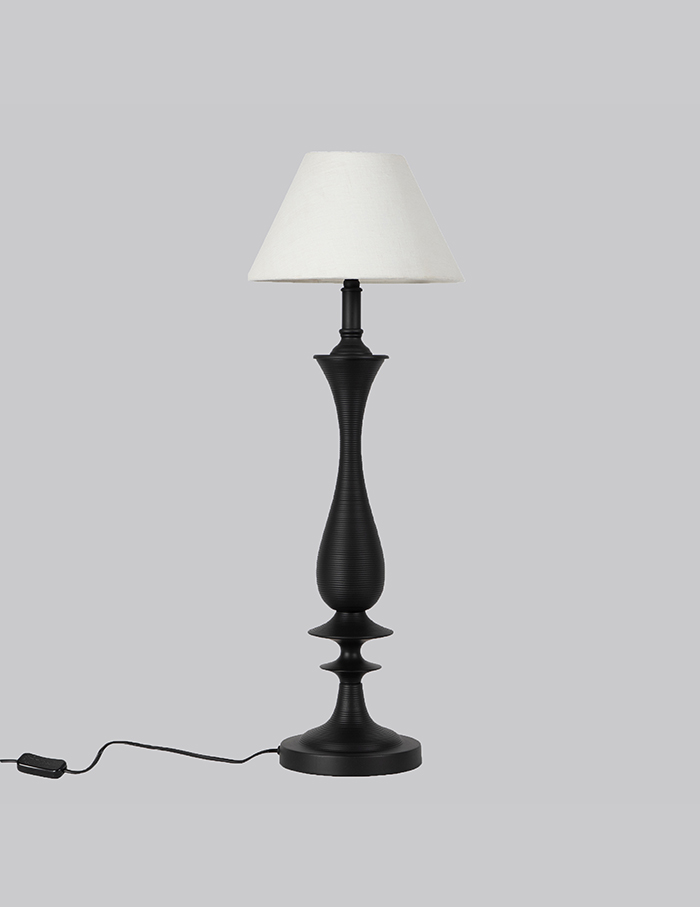 This lampstand from Gulmohar Lane is made of metal featuring a vintage turned column shape and an ebony matte finish for a modern aesthetic. It has been created to tailor to a selection of their beautiful lampshades. The Tripoli Metal Lampstand's notable radiance will infuse space with enchanting vibes. Versatile yet functional, this lamp is convenient on bedside or corner tables.
Shop Now: Tripoli Lamp Stand
Price: ₹4,990
Instagram: @gulmoharlane
Homeward Bound by Gallery 1 by R Soni for The House of Things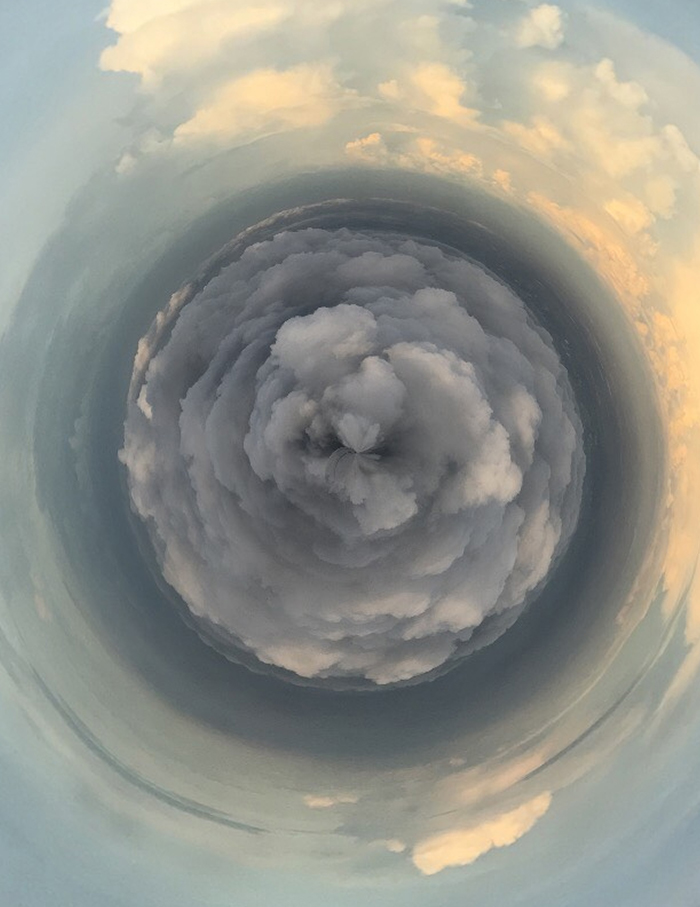 Upon photographing the vibrant metropolis of Bangkok from the air, R Soni came up with this dreamy artwork. The artist's photographs from the Roll World collection are sensual and unreal, accomplished through a combination of camera movement experiments and photo-impressionism approaches!
Shop Now: The House of Things
Price: ₹5,150
Instagram: @thehouseofthings
'50s Style Kettle by Smeg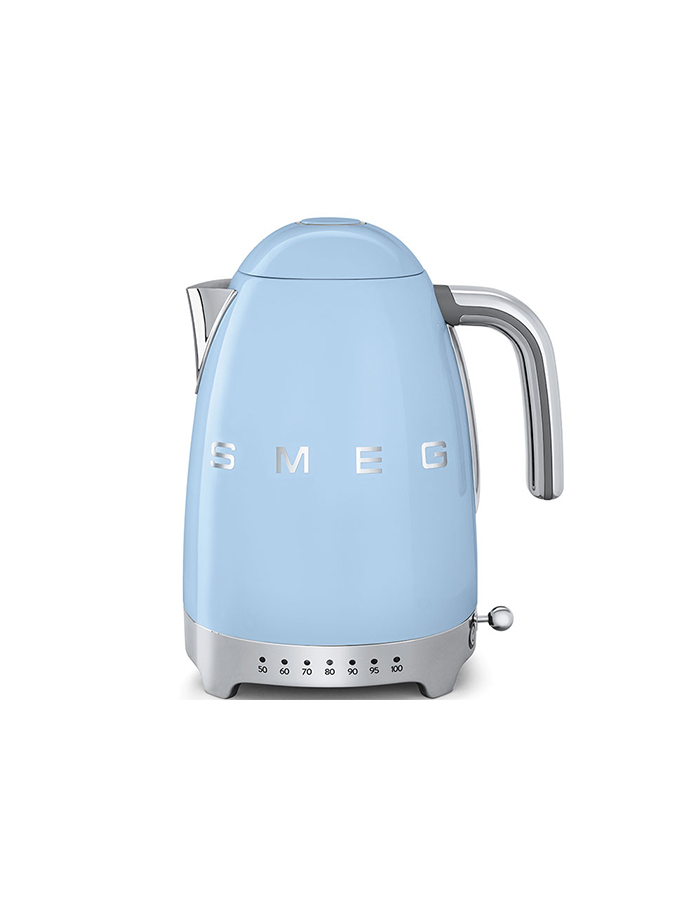 With its combination of technology and subtle retro elegance, Smeg kettles are convenient for every hour, from breakfast to afternoon tea, grabbing a quick break or relaxing in the evening. It boils water quickly and efficiently. Brilliant for preparing warm beverages!
Shop Now: Smeg 50s Style Kettle 
Price: ₹15,827
Instagram: @smeg.in
Neve Sage Solo Breakfast Set by Ellementry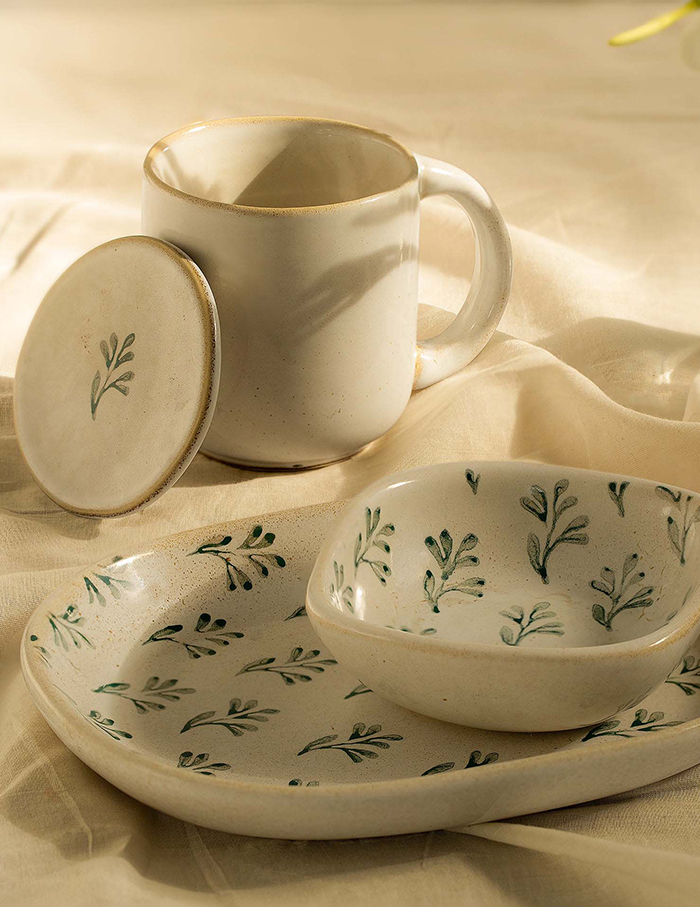 This handcrafted 'Neve Sage Solo breakfast set' paints a pretty picture and adds to the perfect start to your day. It includes a nut bowl for a side of snacks and a platter that doubles as a tray and a plate, specially designed for the holiday season. Furthermore, the cup's lid may be used as a coaster. This pretty fantastic bundle comes in a gift box crafted of engineered wood making it even more special!
Shop Now: Neve Sage Solo Breakfast Set
Price: ₹1,790
Instagram: @ellementryhome
The Flora Bed Tray by The Home Dekor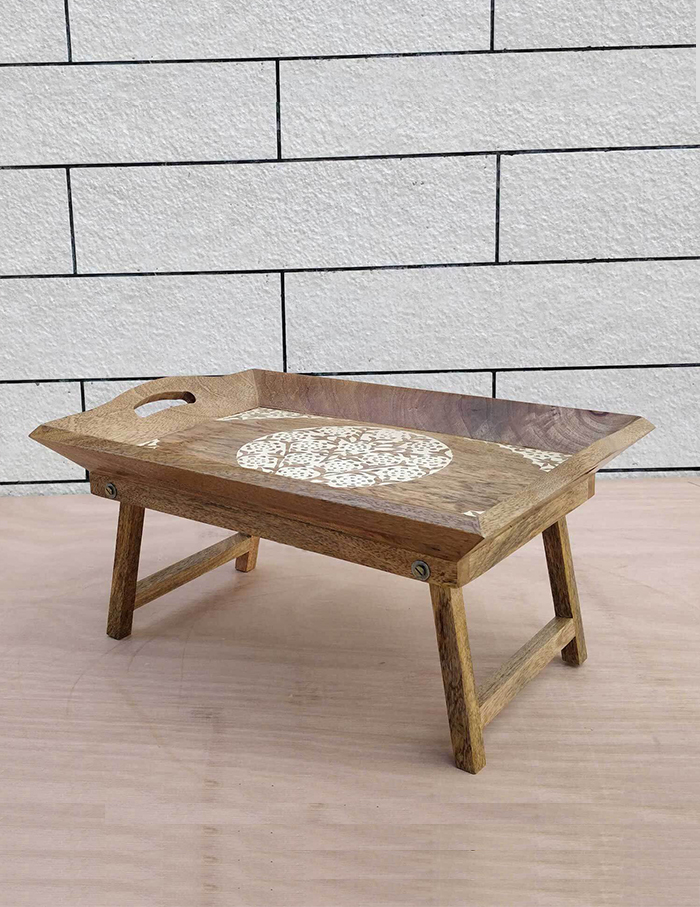 This folding bed table that also doubles as a serving tray by Rahul Bishnoi is ideal for a morning cup of tea in bed. The table is famed for its minimalist design, which is made of pure mango wood and epoxy with quite a magical finish. One can choose from natural, honey, two tone, walnut and antique white!
Shop Now: Flora Bed Tray
Price: ₹4,500
Instagram: @thehomedekor
Weighted Blanket by House of Charu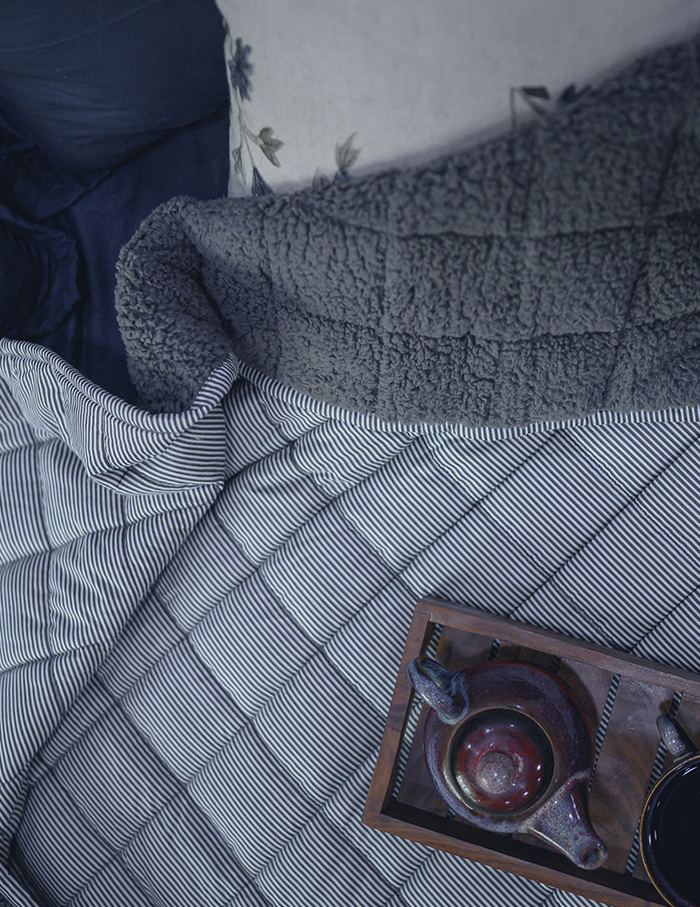 From House of Charu is a weighted blanket made from high-density fine-grade beads, which provide weight to the blanket and softly embrace the user. This deep touch pressure provides a sense of security, relaxation and comfort to the person. 
Tucked In Blankets offers  pressure therapy that relaxes the nervous system by applying strong, hands-on touch. A weighted blanket promises to decrease anxiety and stimulate good sleep is the main reason for its appeal. The weighted blanket being softly pressed against the user keeps ordinarily restless sleepers tranquil and comforted till dawn!
Shop Now: Weighted Blankets by House of Charu
Price: ₹5,999
Instagram: @houseofcharu
Clock in the Jungle by Ketki Pandit at Roli Books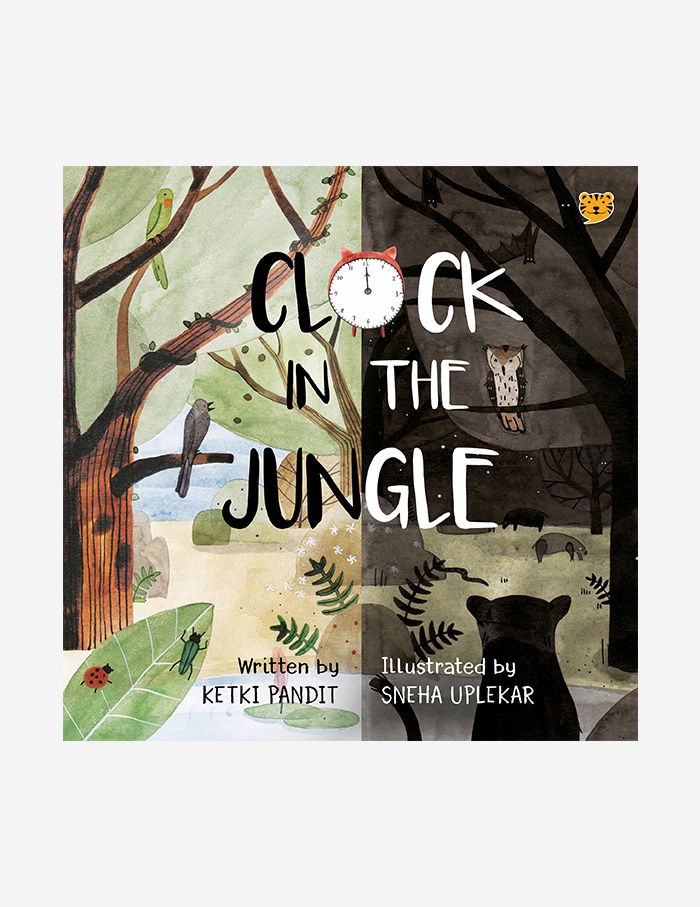 Explore a forest in India's Western Ghats around the clock to observe what occurs hour by hour. The morning sun bathes the green snake, the afternoon sun bathes the langurs and the night sunbathes the owls, the mysteries of tiger o'clock!  
An absolute delight for children and ideal to keep them entertained during their stay at home, Clock in the Jungle is a delightfully illustrated introduction to the marvels of nature, recounted in a whimsical manner over the course of twenty-four wonderful hours. 
Shop Now: https://rolibooks.com
Price: ₹399
Instagram: @rolibooks
If you're looking for more monsoon curations, scroll through 11 decor essentials to stock during this rainy season.