Lifestyle
11 decor essentials to stock during this rainy season
JUN 23, 2021
| By Urvika Barua
With the onset of monsoon, ED rolls out a selection of the finest decor essentials guaranteed to celebrate the season!
Fellow Stagg EKG Electric Kettle by Blue Tokai (see scroll above)
Stagg's EKG Electric Kettle by Fellow is your monsoon companion in brewing a delicious cup of Joe plus nailing those pour-overs. Stagg's quick heat time, brew timer, and 60-minute "hold" option keep your preferred temperature in Fahrenheit or Celsius for 60 minutes.  The kettle has a 0.9-litre capacity and is equipped with a compact, basic base. Perfect for brewing a steaming cup of coffee this rainy season!
Available at www.bluetokaicoffee.com
Brennan Umbrella Stand by Seetu Kohli Home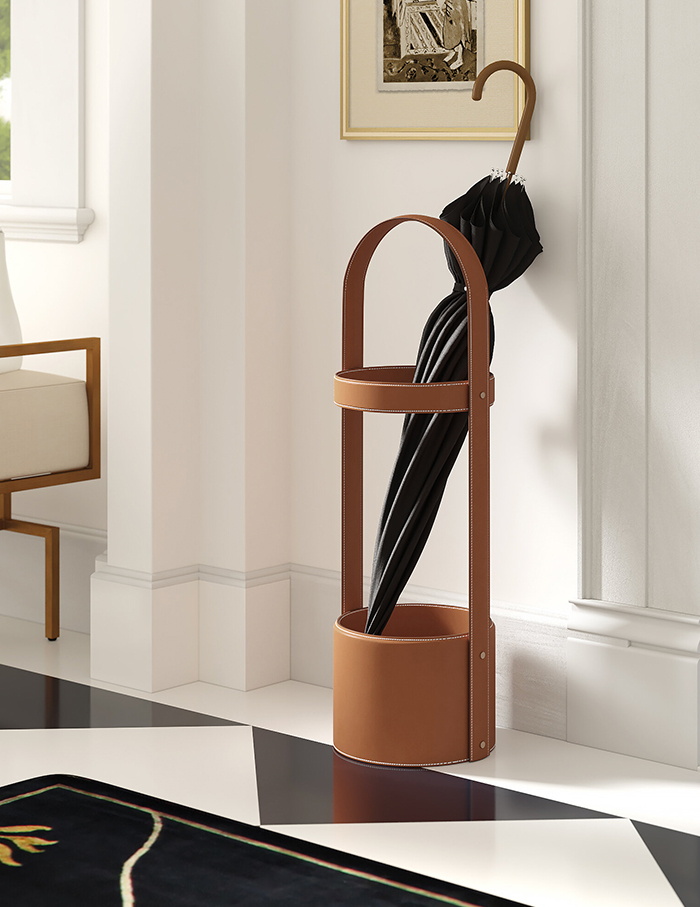 The Brennan umbrella stand in leather designed by Ralph Lauren Home is a must-have this monsoon! The quirky design that accentuates your space whilst protecting it from wet umbrellas is functionality paired with elegance at its finest. This piece is available in Delhi at Seetu Kohli Home (price on request).  
Available at https://seetukohlihome.com
AirTight Containers by Ellementry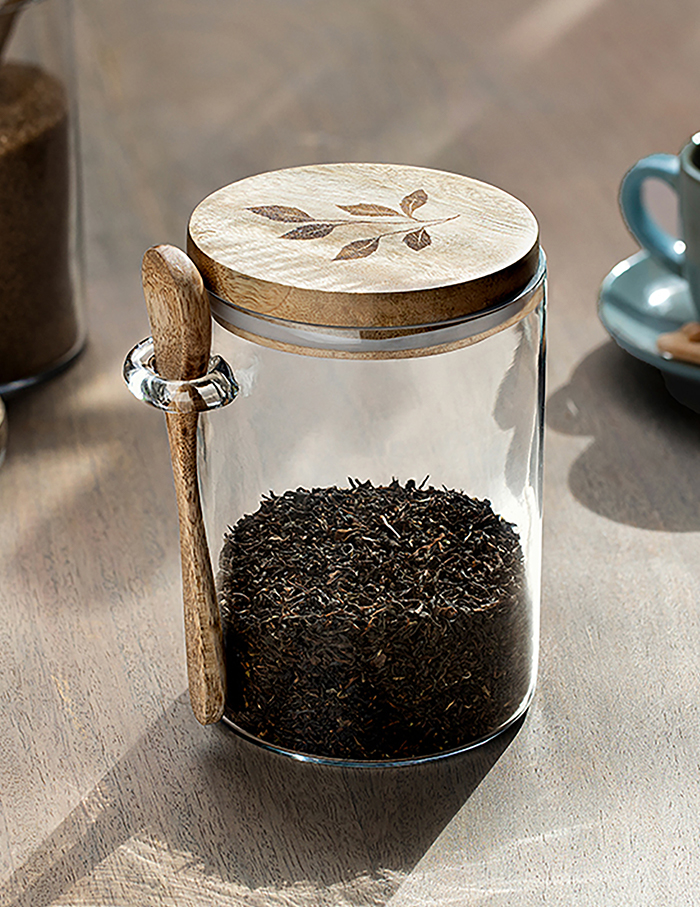 Ellementry is a lifestyle brand that embodies understated luxury with handcrafted pieces. Ellementry goods are created with meticulous attention to detail and are inspired by nature, season, colour, mood, culture, and life itself. The airtight containers are minimal and clear, convenient yet chic. Apt for the damn season, where vacuum storage of food items becomes a necessity! Their products are modern, timeless and born out of responsible activities based on their six pillars: handmade, fusion, sustainable, form and function, culture revival, and food safety.
Available at www.ellementry.com
Architettura and Solecentrismo Umbrella Stand by Fornasetti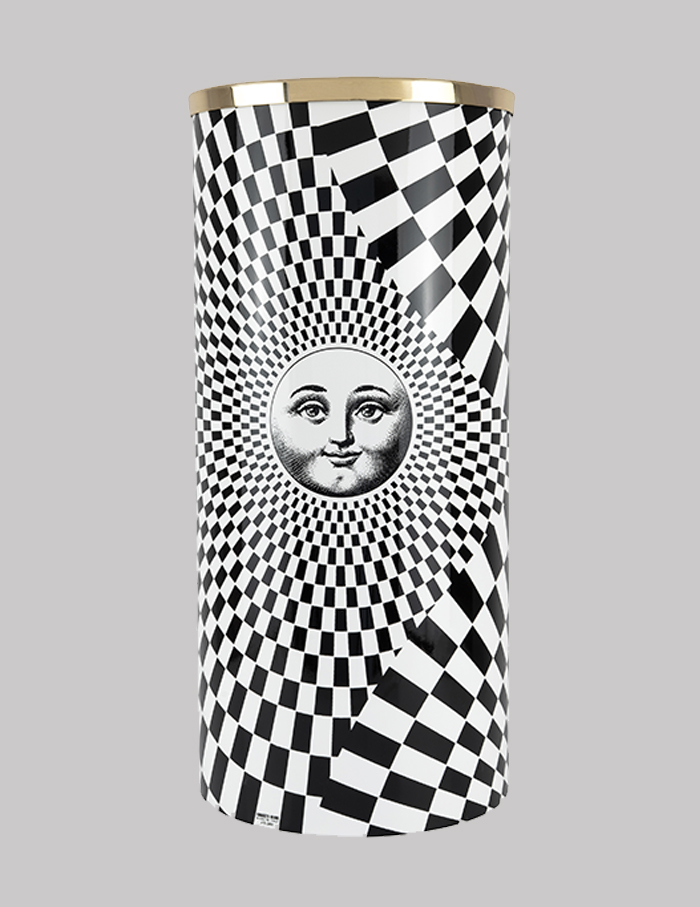 The Architettura and Solecentrismo umbrella stand by Fornasetti embrace extravagance with its iron and brass stands. Silk-screened and lacquered by hand, these charming artefacts can spruce up any corner of the room and are a handy accessory with the onset of monsoon!
Available at https://www.fornasetti.com/in/en/
Caruso Digital Air Fryer by Wonderchef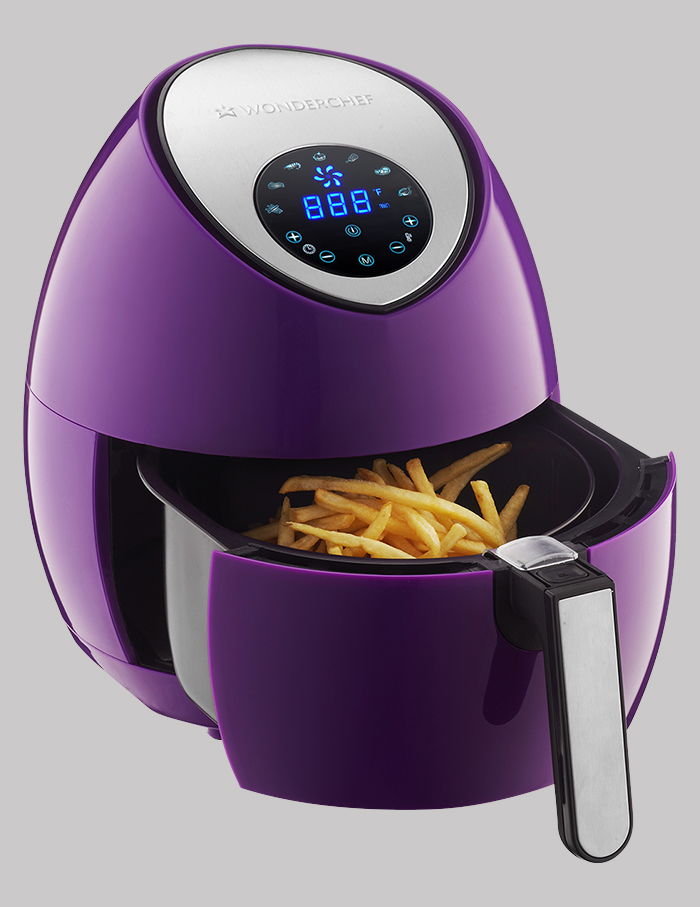 This rainy season, indulge in fried treats without the guilt with Wonderchef's Caruso digital air fryer. Its gorgeous colour will add a touch of grandeur to any kitchen. It has specialised air engineering to offer uniform cooking. The air fryer is easy to clean and maintain and also has a user-friendly digital soft touch. Making it easy for us to enjoy fried delicacies without the calories!
Available at https://www.wonderchef.com
Brass Kadhai by PTAL (see scroll above)
The Brass Kadhai curated by artisans of Jandiala Guru, Punjab is the optimal utensil that symbolises antique love as well as a hearty spirit, owing to the beneficial properties of copper and zinc. All kitchens searching for non-stick cookware ought to have a brass kadhai. P-TAL is indeed a gastronomic breakthrough, bringing the classic Kadhai back to life in a modern way. Savour the rainy season treats, the old fashioned way!
Available at https://ptal.in
Throws by Studio Covers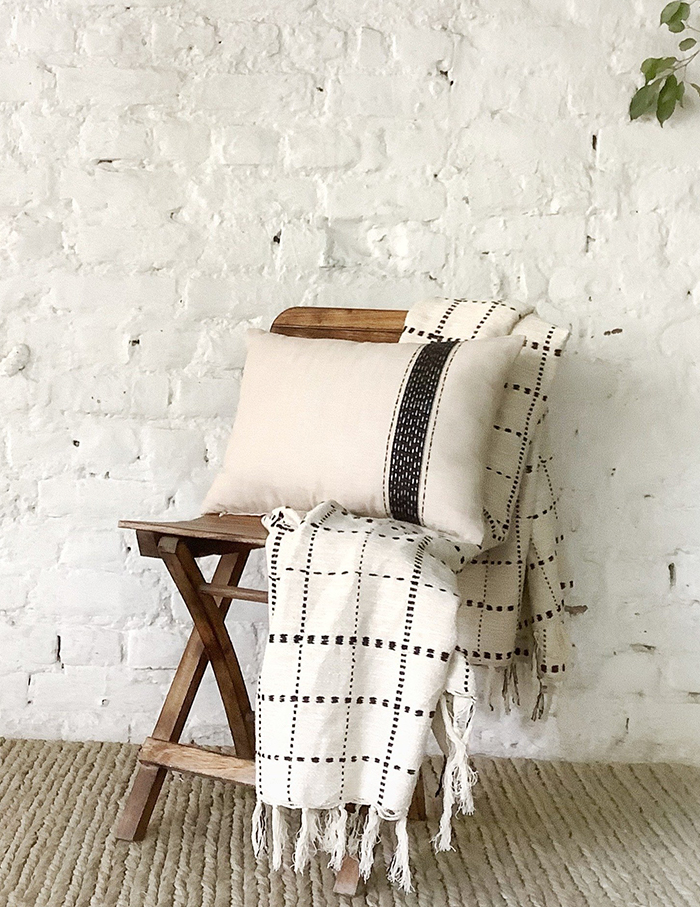 Snuggle up in this chilly season with a wide selection of throws from Studio covers. Catering to every aesthetic from fur to crochet to minimalistic cotton throws, these throws ensure cosiness! Also, perfect for accentuating living spaces and beds. These throws are sure to grab the spotlight this monsoon!
Available at https://studiocovers.co
Monaco Planter by Shibui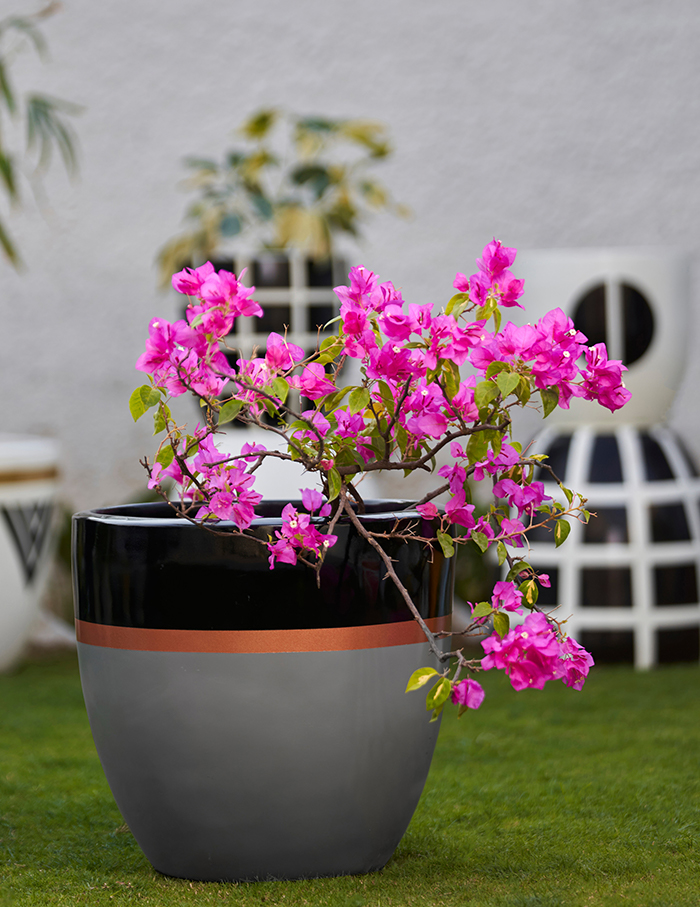 This collection seeks to create invigorating spaces while also exuding a sense of tranquillity with leisure, akin to the Scandinavian palette of whites, greens, and blues. The Monaco planter embodies the Nordic aesthetic and is ideal for the rainy season to sow seeds!
Available at https://shopshibui.com
Coffee Maker by KitchenAid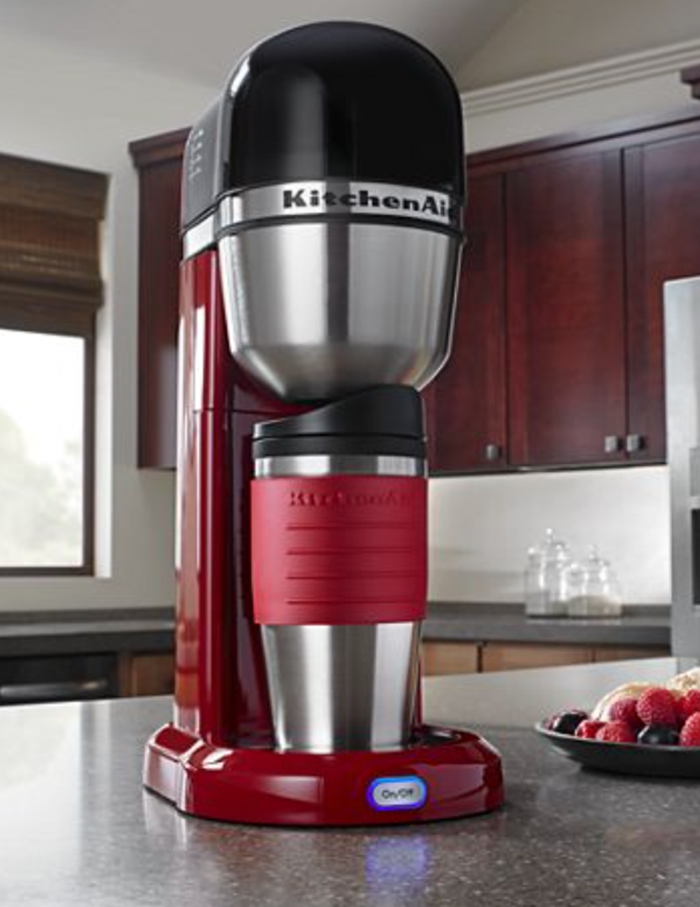 With the KitchenAid Coffee Maker, you can make a hot cup of coffee from the comfort of your home. Select your favourite coffee and find the desired robust, barista-style coffee ready in minutes. The sleek, compact design fits perfectly on your counter and brews into any mug or cup. This rainy season, a wonderful asset to enjoy your coffee quickly and effortlessly!
Available at https://www.kitchenaid.in
Coffee Mugs by Baro Market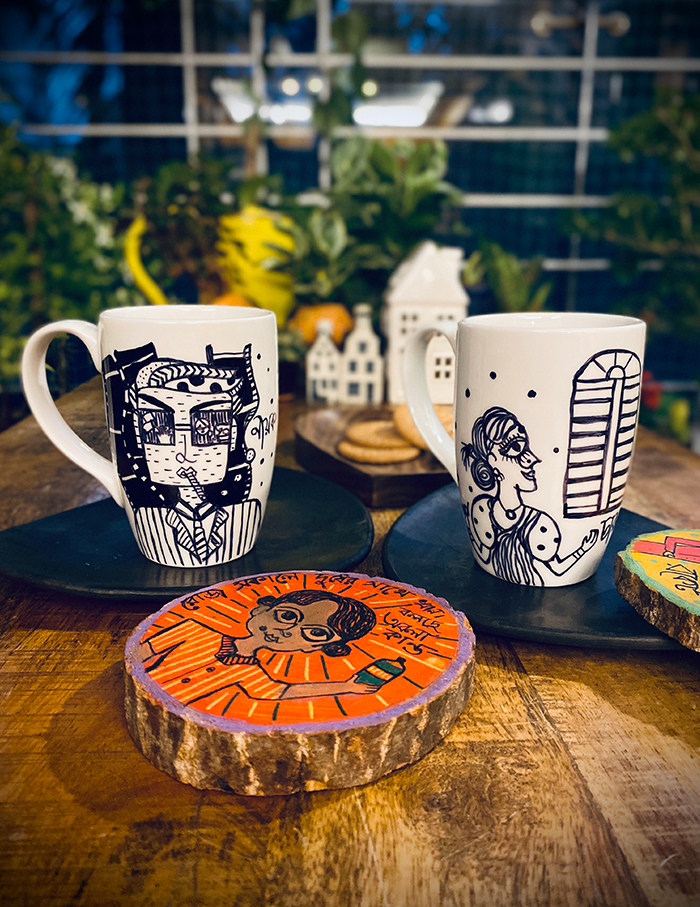 With the onset of monsoon, the chilly season demands hot beverages. These quirky yet chic mugs from Baro Market are a fantastic addition to your mug collection! 
Available at https://baromarket.in
Lounger by Idus (see scroll above)
Cosy up in these luxurious loungers by Idus for this weather! These Italian loungers jazz up spaces with their elegance. Adding fun to the decor with bursts of pop colours like orange, pink and so on. An ideal piece for binging on Netflix or having a relaxing night in!
Available at www.idus.in