Get Inspired
#EDBuzz Tune in for shopping ideas and inspiring creations
NOV 5, 2021
| By Kashish Kaushal
#EDBuzz: Offering the finest product designs and architectural musings that are revolutionising the Indian design scene. Plus, our specially curated edit of new releases.
Editor's Pick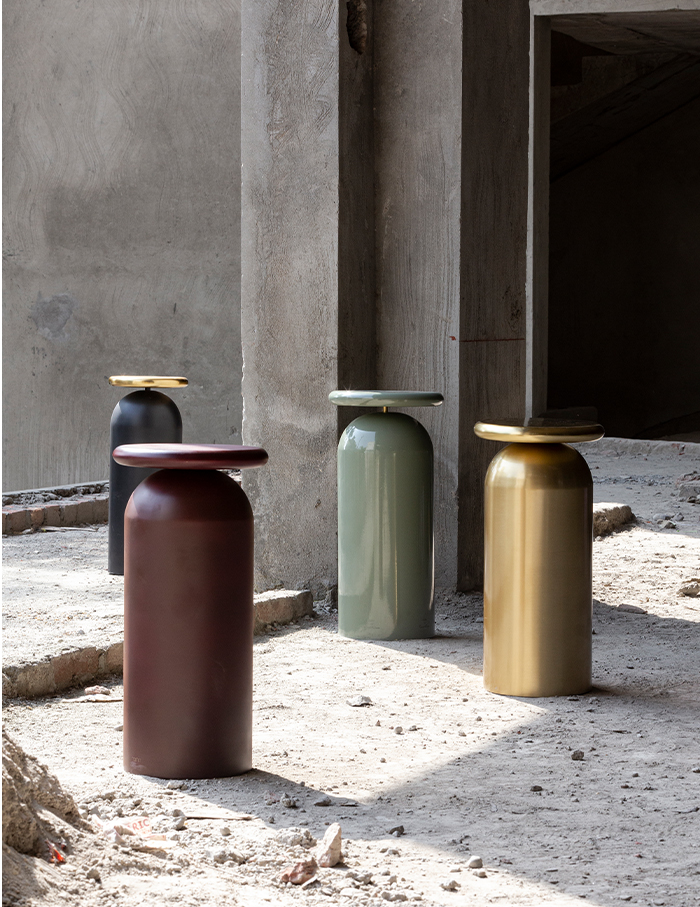 Inspired by a deep sea-dive oxygen tank, the Scuba table with its soft edges recreates the meditative quality and tranquility of underwater diving. Tailored by folding iron sheets around a lathe, the table can be powder coated or finished through electrophoretic lacquer. 
Instagram: @namitkhanna.dzn and @namahome.in
Eat, smell, repeat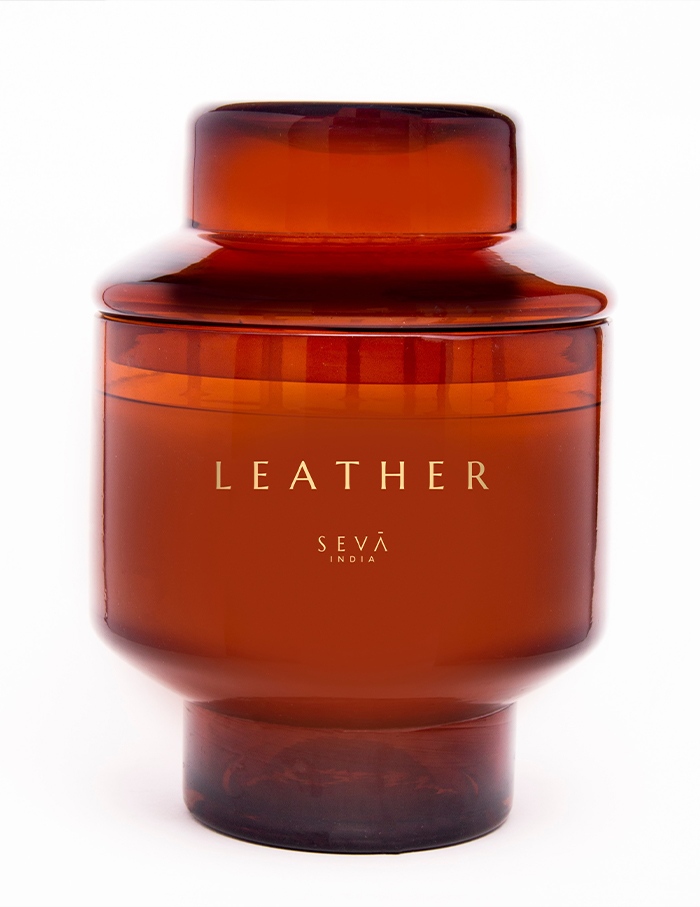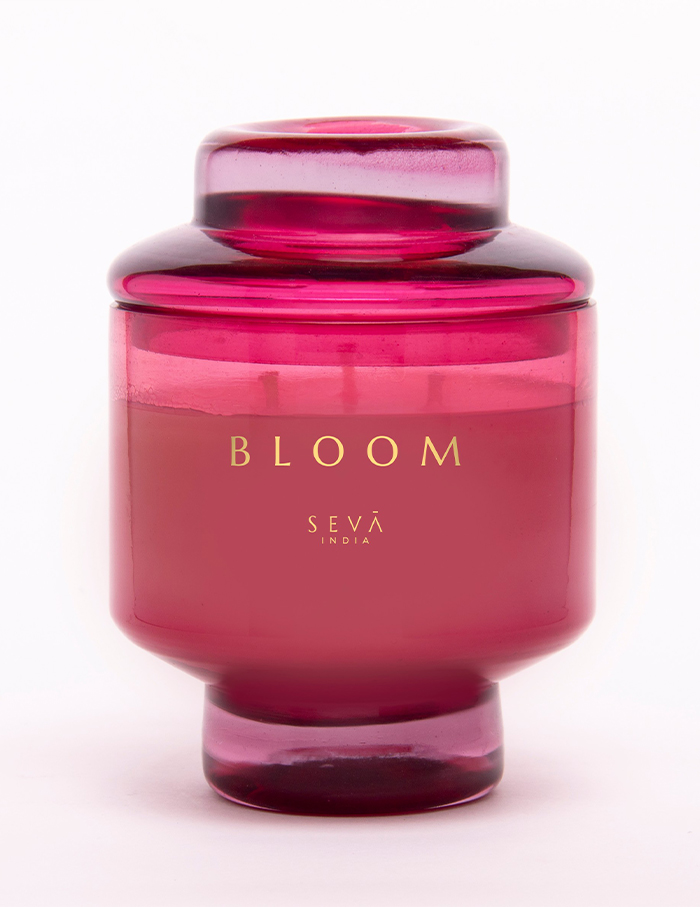 Gifting blues this festive season can take a backseat with Seva, a homegrown scented candle brand that makes candles from natural soy wax, imparting clean fragrances. Their collection includes a plethora of scented candles including Leather which is inspired by the warmth of an old European library and Bloom which emanates delicate spring tones. 
Website: seva2.squarespace.com
Silver Lining
Serve in style as this thali set from the Lotus collection by Rezon Luxury Silverware casts its shimmer across the dining table. Brainchild of founder Kalyani Saha Chawla, the collection beautifully aligns with the brand's ethos of functionality and timelessness. Highlighting exquisite age old craftsmanship, this modish and traditional thali set is a smooth addition to home decor. 
Instagram: @rezonluxurysilverware and @kalyanichawlainteriors
Awesome Blossom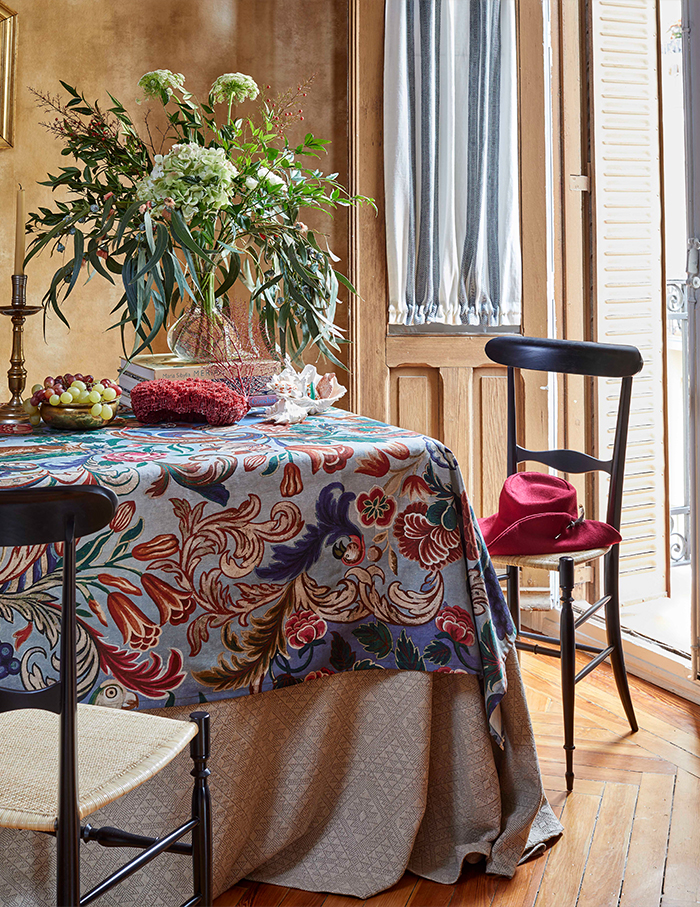 Doling out finest quality materials and refined aesthetics with a keen eye for innovations, Nirmals Furnishings' bespoke fabrics tell timeless tales. 
Setting the narrative: Recently launched, fabrics from Güell Lamadrid celebrate its Spanish heritage, as well as the decorative traditions of old Europe, North Africa and Middle East. Christened Bloomsbury, Nirmals Furnishings have successfully peppered their signature crafted textiles with primeval ingredients, all the way from Spain!
Dissecting the fabric: Güell Lamadrid's vibrant designs can be explored in unconventional colour combinations, offering wide ranging contemporary interpretations of vintage designs and artistic impressions. The collection offers a melange of natural and elegant fibres of supreme quality that makes the fabric too hard to resist.
Forming everlasting impressions: What adds a fascinating quality to this modern collection is how the brand's sensibilities are intertwined with exotic prints, art-inspired patterns, intricate weaves and sensual textures. 
Ideal for upholstery, cushions, curtains, or simply for covering tables, Bloomsbury is sure to turn the festive season more colourful and joyous. 
Website: nirmals.com 
Get Set Gold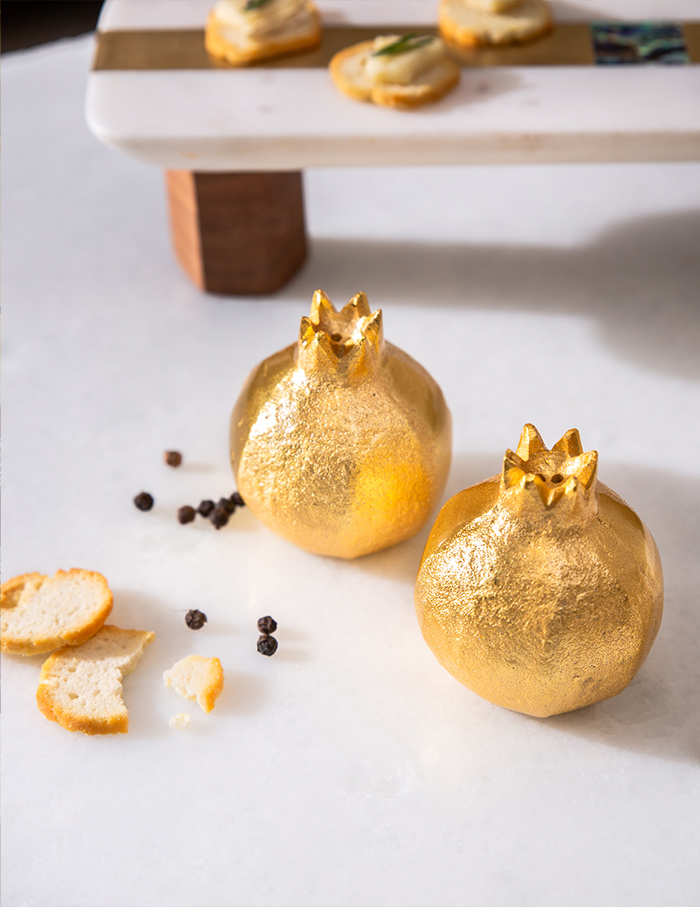 What could be a more apt addition to your home furnishings than an entire collection of Brassware in serve ware and tableware dishes in gold finish? Serein—a brand curating indigenous products introduces a modern rendition of heirloom with an assortment of brassware platters, bowls with flamingos, bowl caddy, pomegranate salt and pepper set make for versatile and interesting pieces.
Website: sereindecor.com
Shining Armour
Linchpins Design will light up the festivities with Vark—the metal magic to their brand SteelPodz. The name of the collection translates to a thin shiny layer of metal which is evident through its gold and copper finishes. Votives, hanging tealights, photo frames and vases get a stunning makeover with this collection. 
Website: www.steelpodz.in
Discover more from our curation of handpicked products in ELLE DECOR India's October November issue…