Design
#EDBuzz From covetable products to arresting spaces, here's everything that's buzz-ing in the design world!
MAY 13, 2021
| By Anamika Butalia
#EDBuzz: Offering the newest product designs and architectural musings that are revolutionising the Indian design scene—tune in for shopping ideas and inspiring creations. Plus, our specially curated edit of new releases!
Editor's pick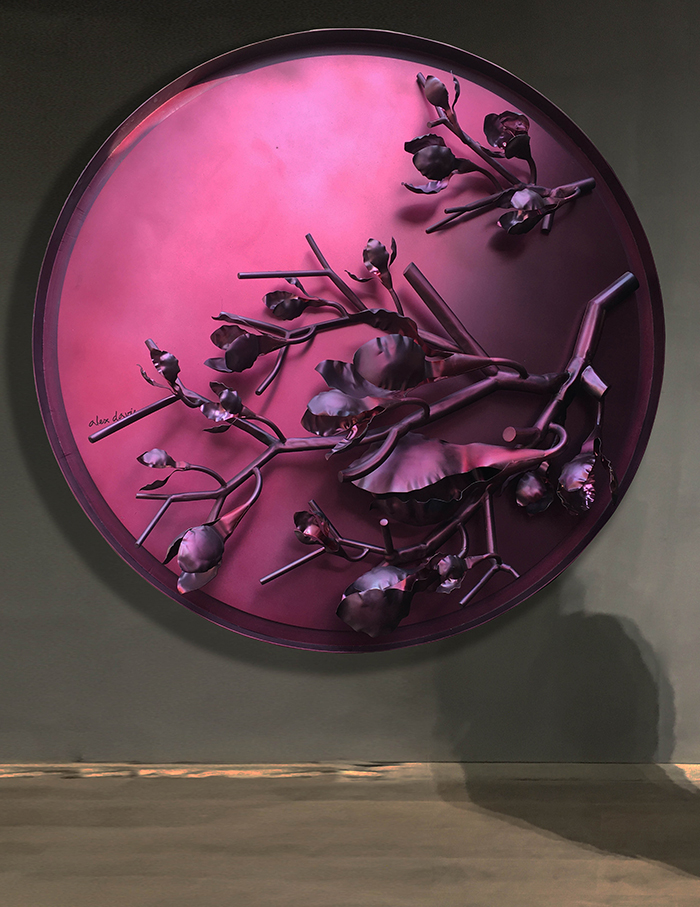 Moody Blooms by artist, designer and former EDIDA India Designer of the Year Alex Davis are life-sized, sculptural works that convey the iridescence of Himalayan irises. This series of stainless steel installations traverses the colour palette—going from dusky mauve to deep plum, inky indigo to an intense purple. The transparent pigments retain the natural luminescence of steel, lending the organic floral forms an ethereal quality. Four of these limited edition pieces are being showcased as part of Lokame Tharavadu (The world is one family), an exhibition organised by Kochi Biennale Foundation and curated by Bose Krishnamachari. Website: www.alexdavisstudio.com
Cane you do it? (see scroll above)
This pair of statement accent chairs are part of a furniture collection by Bengaluru based Cane Boutique, which combines oak in distressed finish, sustainable and eco-friendly wicker as well as linen. The seaters are light, long-lasting and durable, and render an old world charm in modern settings. Website: www.caneboutique.com
Oval the moon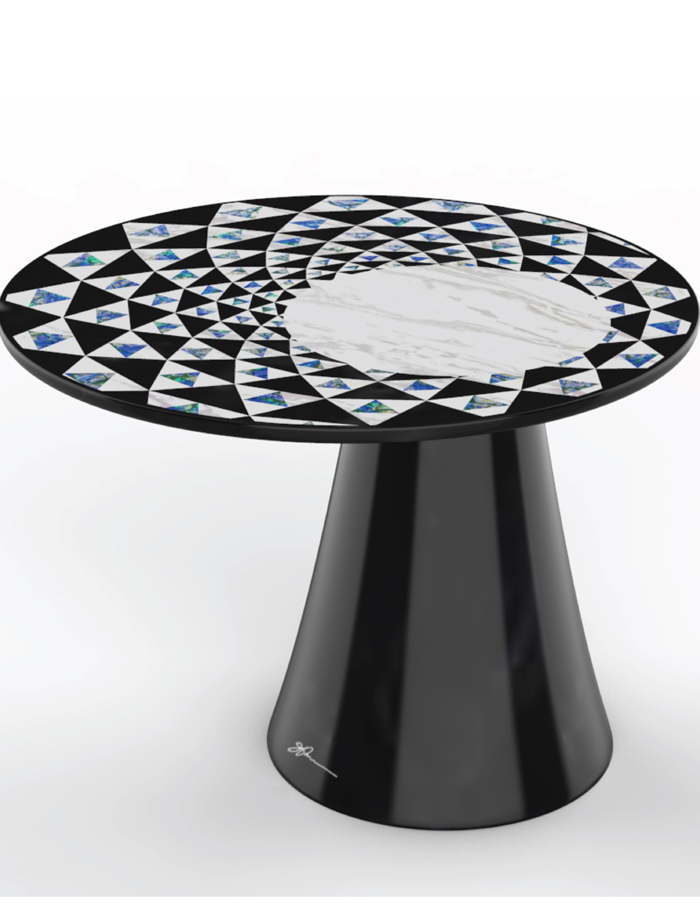 To pay an ode to Indian artisans, Orvi Surfaces recently collaborated with iconic creatives in the country. One of our favourites is the Aurae Table by father-daughter duo Jimmy and Pearl Mistry, whose carved marble top is inlaid with coloured glass that's shattered and then reassembled to achieve a glass mosaic effect seen in Europe's medieval churches and cathedrals. Website: www.orvi.com
(Don't) Throw in the towel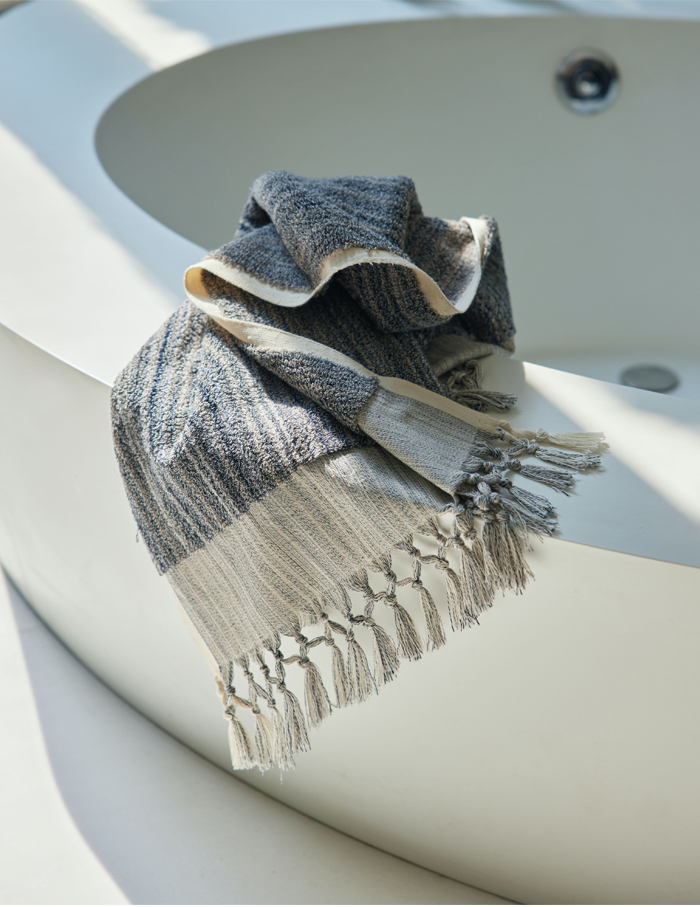 Perhaps one of the best accessories to invest in during this balmy season is the luxurious Earth Line collection of towels by Etisha Collective. These are made using tightly woven, 100 per cent GOTS certified organic cotton and a fringe-tying method. Interestingly, the 17th-century technique employed in the making blends 26 colours to produce a modern, harmonious look. Website: www.etishacollective.com
It's all smooth sitting (see scroll above)
The latest furniture range from Chanya Kaur and Dalbir Singh's venture The Pure Concept Home includes Nami, a simple bench made of solid ash wood. Its clean lines and light structure makes it a perfect addition in homes as well as offices. Website: www.thepureconcepthome.in
Tea-rrific (see scroll above)
Bring home this minimalist Ash Gray Set from Teabox to treat yourself and your loved ones to a refreshing cup of chai. Taiwanese designer Chun Tso Liu has artfully crafted this ergonomic tableware to be as ornamental as it is functional. We love that the double-wall structure of the cups allows you to hold the hot beverage comfortably even without a handle. Website: www.teabox.com
Top brass (see scroll above)
Add a vintage touch to your morning tea routine with this classic, tin-coated teapot from P-TAL, which pairs perfectly with borosil fitted teacups. Website: www.ptal.in
Paper, paper, on the wall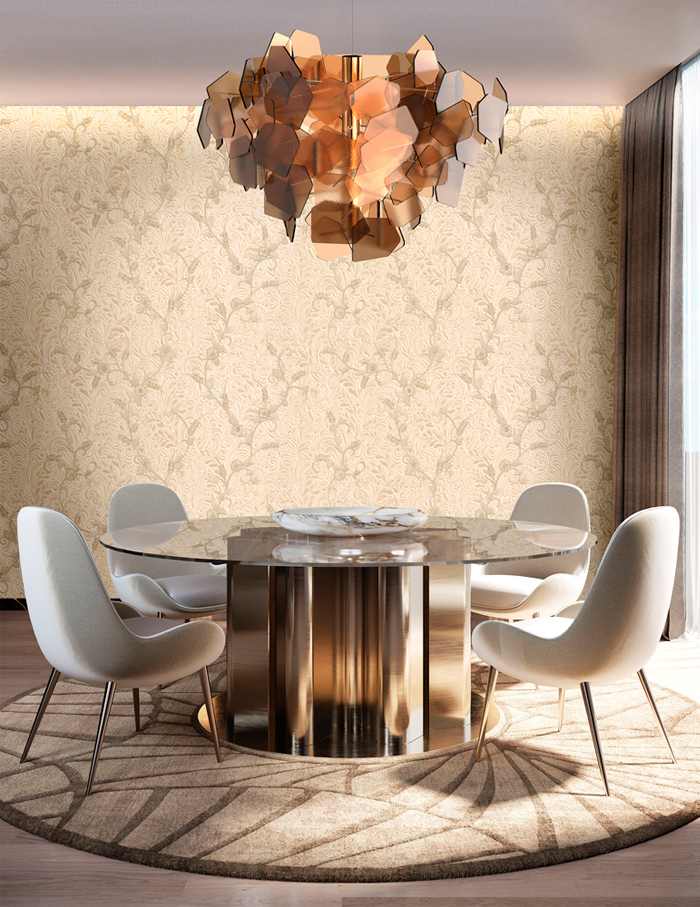 Renowned fashion designer Elie Saab forays into home decor with an array of wall coverings in gold and metallic shades under the supervision of Italian manufacturer Zambaiti Parati. Available at UDC Homes. Website: www.udc-homes.com
Safety x style (see scroll above)
LG Electronics ventures into the health and hygiene genre with the Styler. Open the ebony glass front, place apparel, bed linen and even toys in, choose the ideal setting on the touchscreen control panel—and voila! The items will be 99.9 per cent cleaner thanks to the use of the innovative TrueSteam technology. Website: www.lg.com
Relax your senses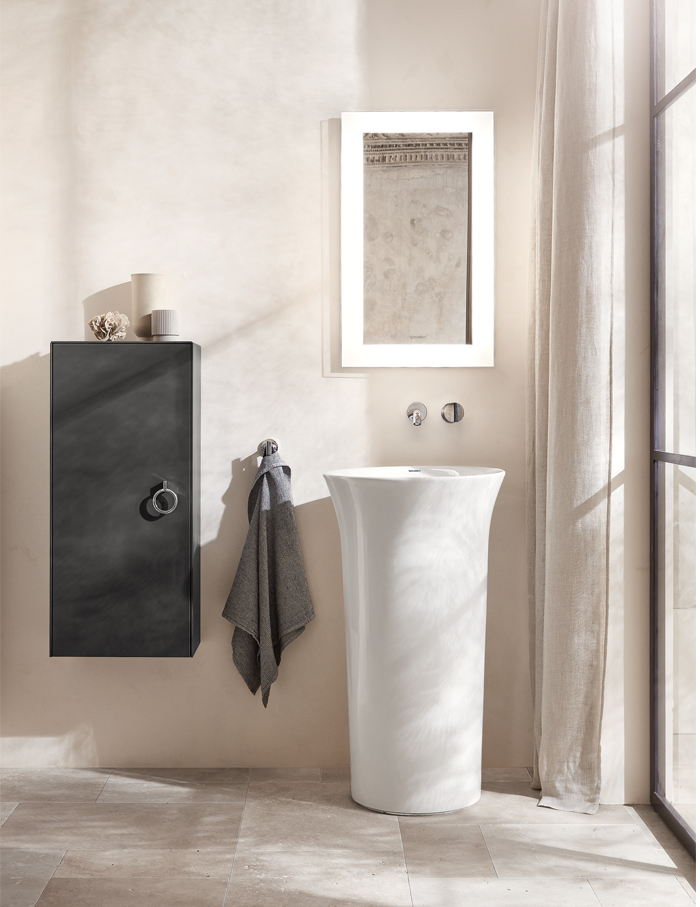 At the recently concluded, digital edition of Duravit Design Days, the bathware giant unveiled two collections: The D-Neo range designed by Antwerp based Bertrand Lejoly, and the White Tulip series by the iconic French creative Philippe Starck. "D-Neo offers four variants—Minimal, Monochrome, Boho and Pop," says Asutosh Shah, MD of Duravit India, "Meanwhile, expressive and timeless with high-class workmanship and cutting edge technologies best describes the White Tulip series." Adding to this observation, Starck shares, "It gets its name from the oral muse; it is sophisticated, ergonomic and, above all, delicately designed and produced." Website: www.duravit.com