Design
DURAVIT x EOOS' Bathtub cum shower is a cutting edge and a convenient addition for your bathroom!
MAR 15, 2021
| By Kavya Joshi
Living within the city implies getting inventive with the interiors of your house which may be limited in space. Duravit has come up with an incredible solution for those people who cannot choose between a bathtub and a shower.
For optimum usage of space, Duravit, in collaboration with EOOS has fashioned a walk-in shower that can be converted into a luxurious bath in just one step!
A multi-functional product with maximum comfort and a very appealing design, the bathtub can easily be adapted into a walk-in shower with the help of an integrated glass door.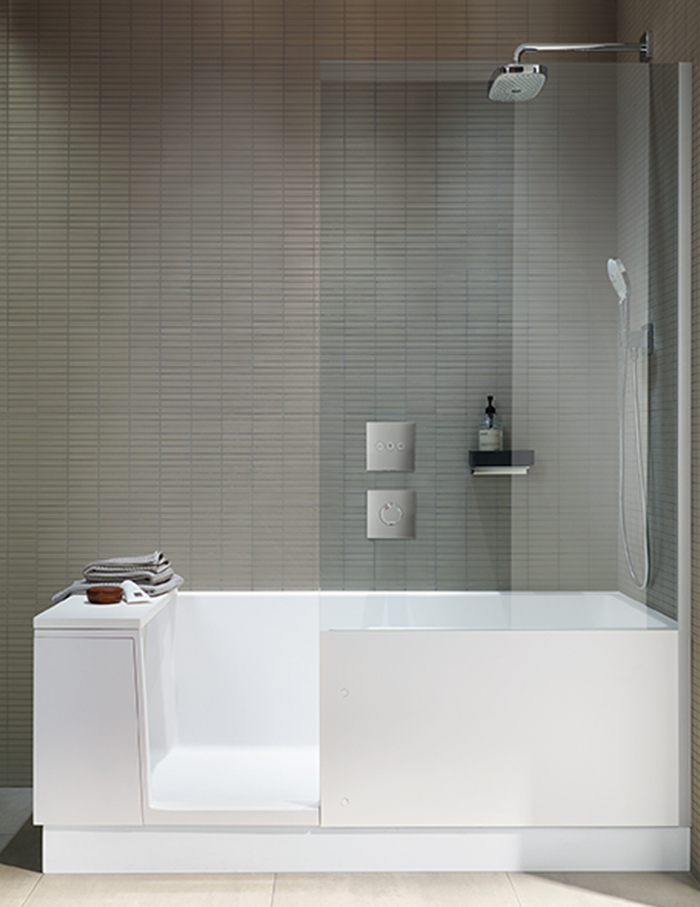 The walk-in shower is convenient for daily use as the roomy interior of the bathtub offers a judicious amount of space to move. The waterproof seating pad can be used before, during and after showering.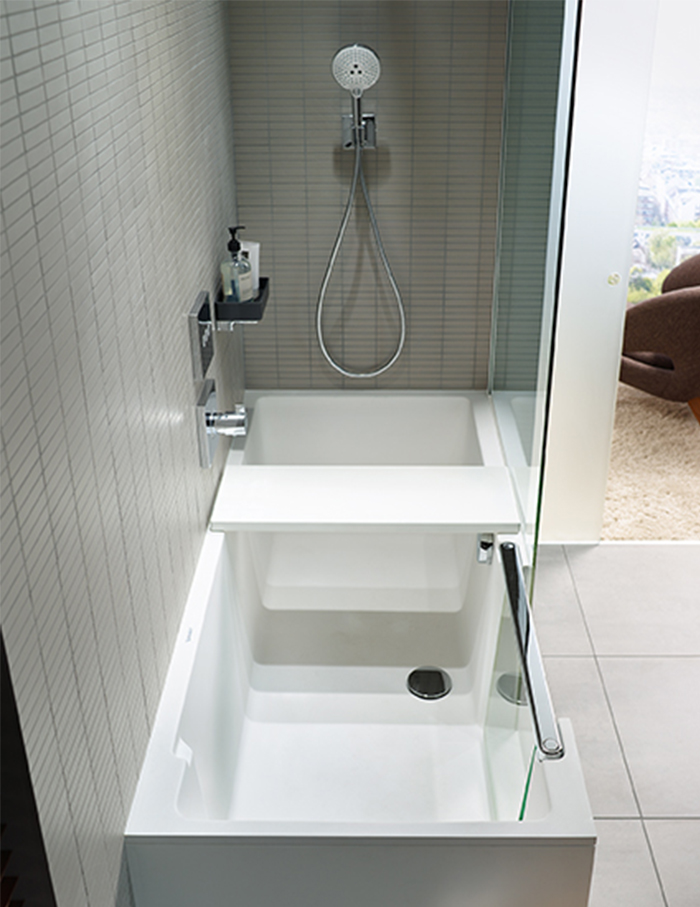 It could be a comfortable seat, a practical storage area for shower essentials or even be simply removed if one does not feel like using it. The cushion serves an additional function when relaxing in the bathtub as it can be used as an adjustable backrest or shelf.
Optionally, the fixed shower screen can also be mirrored. It then acts as a full-body mirror which makes small rooms appear more spacious. It's both a practical as well as a distinctive element of design.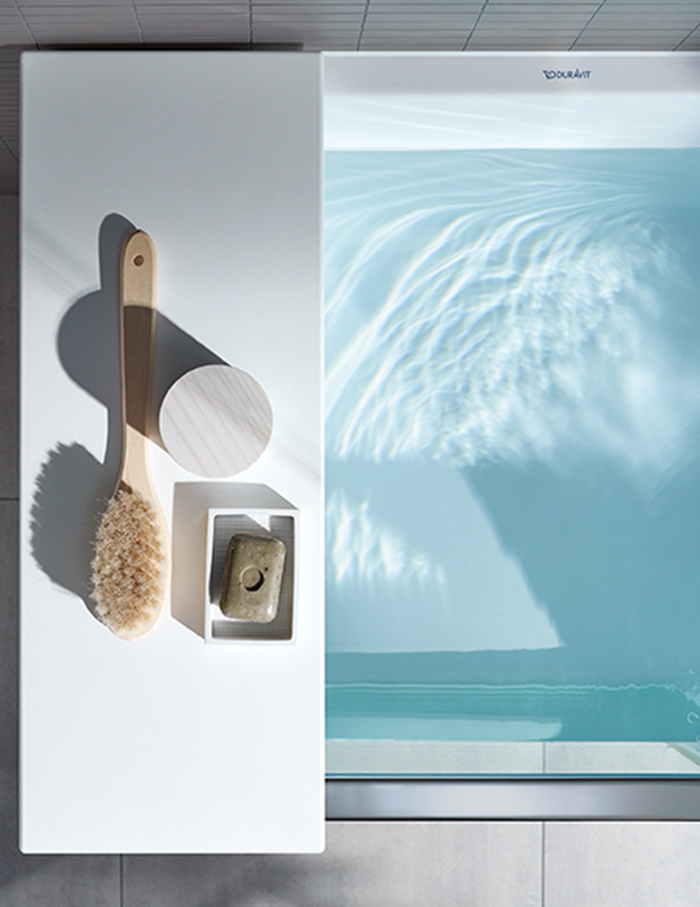 Duravit is popular in over 130 countries in the field of design and intelligent use of technology. They have reflected the very same quality through this immaculate product. An ECG- glass door, with a safety lock, transforms the shower into a relaxing bathtub. The door locking is mechanical, though, it does not require an electrical connection. This feature ensures that it doesn't accidentally open while the drain is closed.
The bathtub body, plinth and panelling are all made from DuraSolid, a material that warrants sleek and refined edges. The corner left or corner right version of the bathtub, which measures 1700 x 750 mm, is available.
A fixed shower enclosure in clear glass (8mm safety glass), a lockable safety glass door (10mm safety glass) with a waterproof seal, a waterproof white seating mat, and a waste and overflow are included in the standard model.