Homes
Jatin Kapoor of Mantra One fashions this apartment as an epitome of elegance and luxury
JAN 28, 2021
| By Sanjukta Ghosh
Nothing paints a grander picture of luxury than a copious abode soaked in a veneer of exclusivity and refinement. Designer Jatin Kapoor, founder and creative head of Mantra One, is known for visualising simple spaces with a sense of grandeur. And he's done exactly that with this 1,800 sq ft residence in upscale DLF Phase II.
The three-bedroom home opens up into the living and dining room, where ample sunshine streams in. At night, the warm glow from the glass chandelier and the statement Victorian-inspired floor lamp creates a spectacular ambience for the plush decor.
A seating arrangement of neutral sofas and bespoke rich wooden furniture, custom designed by Kapoor himself, encircles the gold and black marble-topped coffee table, creating a perfect sanctum for entertaining guests or simply unwinding.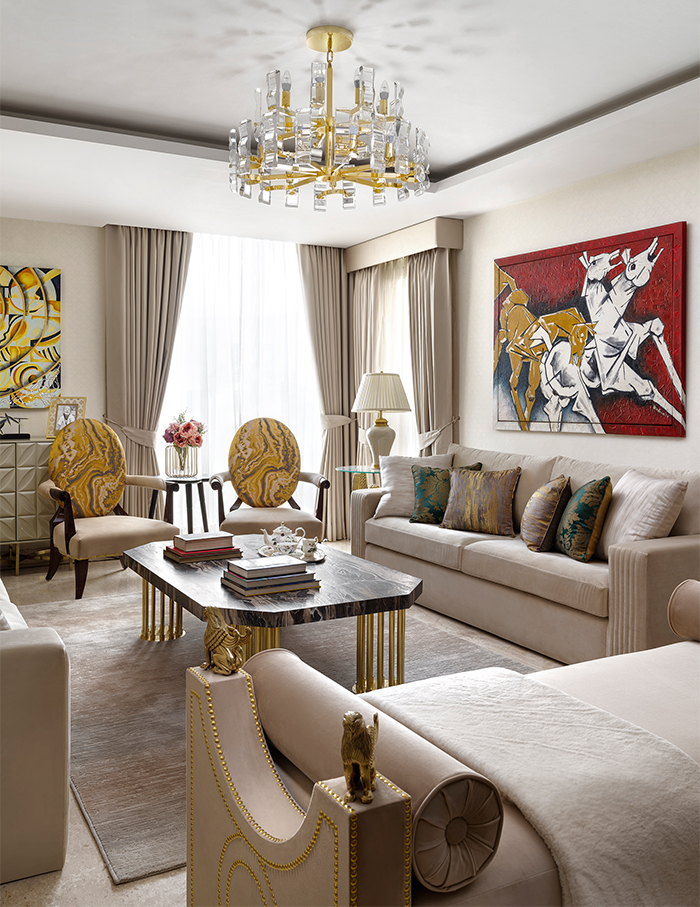 "We focused on beige and muted hues that flow from one room to another. And to break the monotony, we've added a pop in every space to make it look vibrant and chic," shares Kapoor.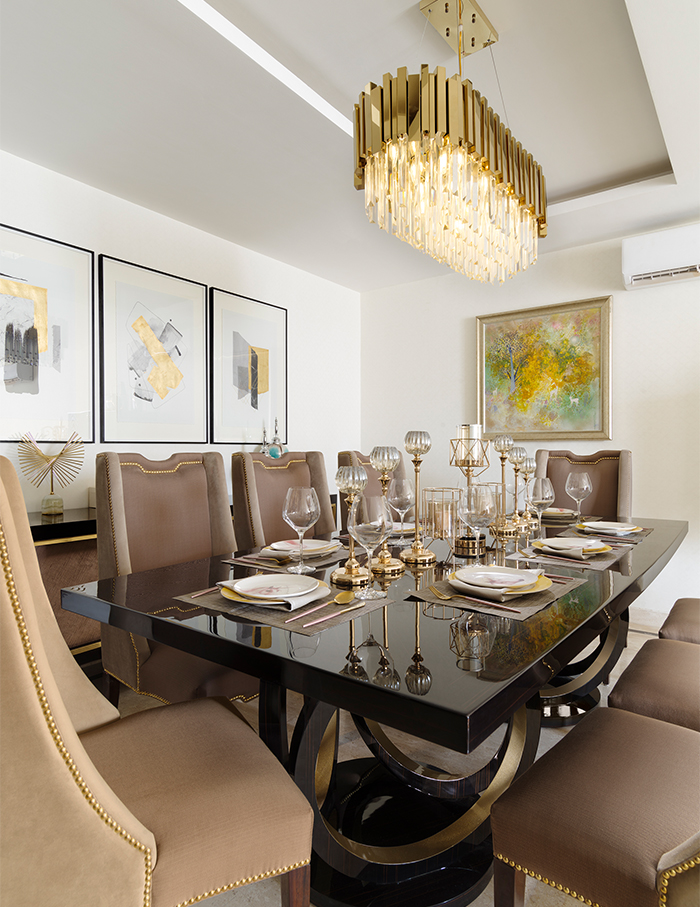 Across the room, the striking chaise is an expression of exclusivity and high quality craftsmanship. It features distinctively regal gryphon sculptures in lustrous die-cast brass. Dramatic accents such as light fixtures, brass artefacts, colourful curios and soft furnishings delightfully offset the otherwise muted interiors, lending an unadulterated look of opulence.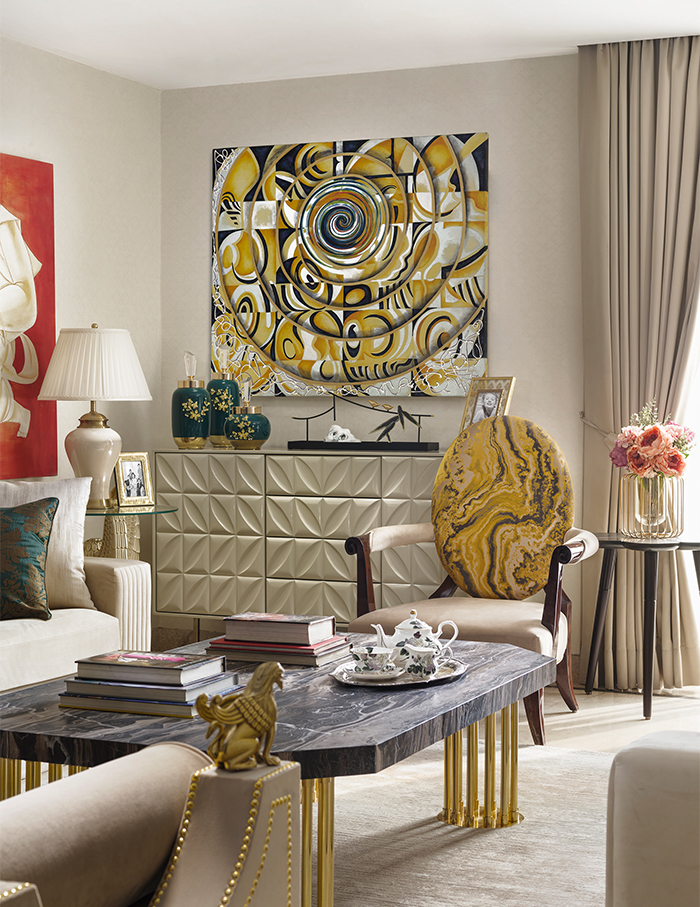 About the material palette, Kapoor says, "We've chosen a combination of wood and veneer along with varied materials and fabrics that are functional and graceful."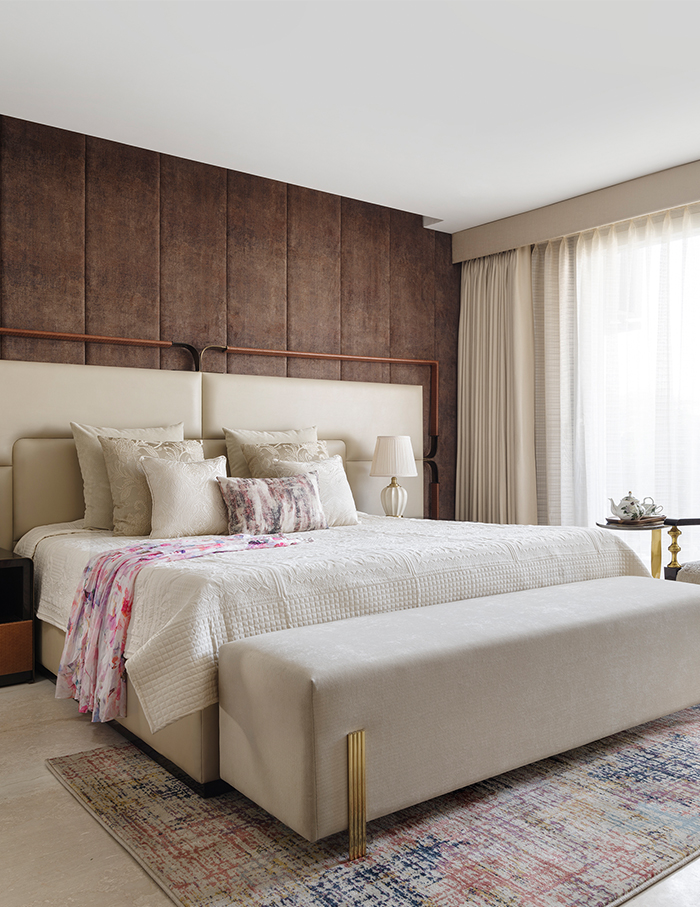 Natural light streams into the bedroom uninterrupted, owing to a large floor-to-ceiling window that offers impressive outdoor views. Inside are an off-white leather headboard, a chocolate brown suede fabric panelled wall, silk linens and plush pillows in muted neutrals. The stuffed bed is grounded by an ivory-hued textured brass bench at the foot along with a flowing skirt in printed satin and charmeuse.