Homes
Back to roots — designed by Studioarch+Partners, this home in Mahe is a refuge for minimalist living
OCT 18, 2023
| By Tamanna Doctor
Hometowns are not just places, but they're a feeling. They are an amalgamation of tender childhood memories and no matter what, they will always be a refuge from our everyday lives. The homeowner's hometown, Mahe, is a picture-perfect location for the 3200 sq ft staggering house designed by Studioarch+Partners.
With three tiny members of the family running around, the home was crafted with warmth and comfort as its main focus. The idea was to spend generous amounts of quality time with the family when they visited their beloved town.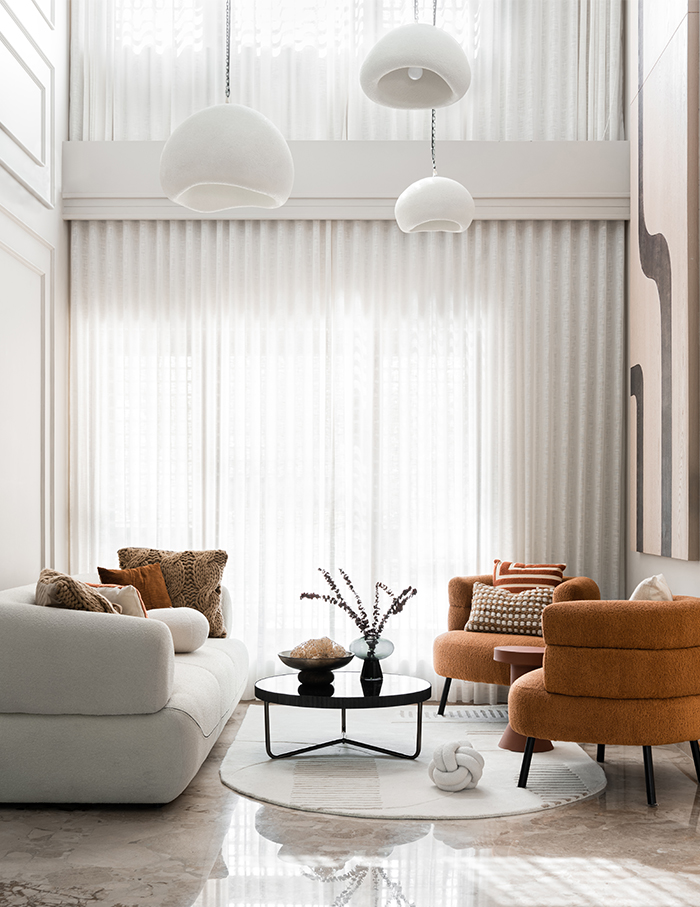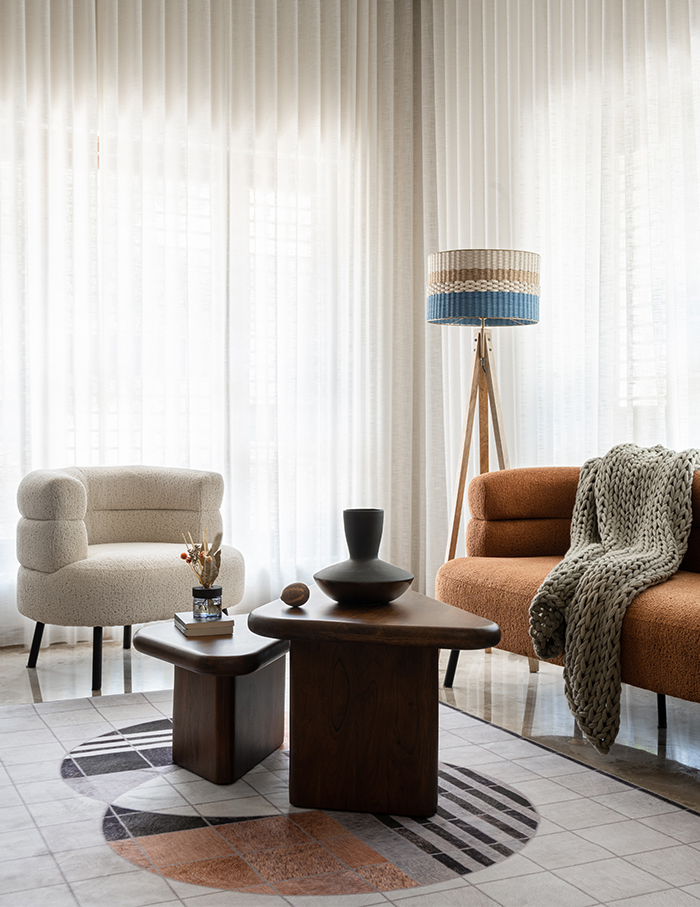 Emphasising every nook and cranny
Entering the home, the Xanadu tree in the L-shaped veranda welcomes one with open arms. Moving on to the foyer, the space is used to depict a tiny trailer of what's to come.
The main hall is seamlessly divided into tiny pockets of space without any physical barriers. The formal living area possesses voluminous and cosy sofas that make the space a haven to spend precious family time in.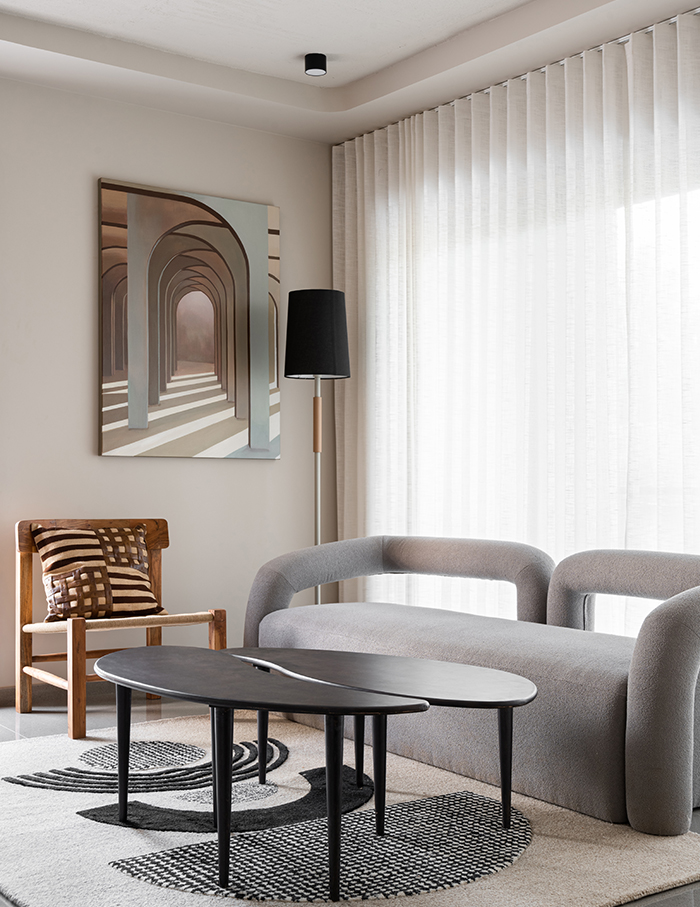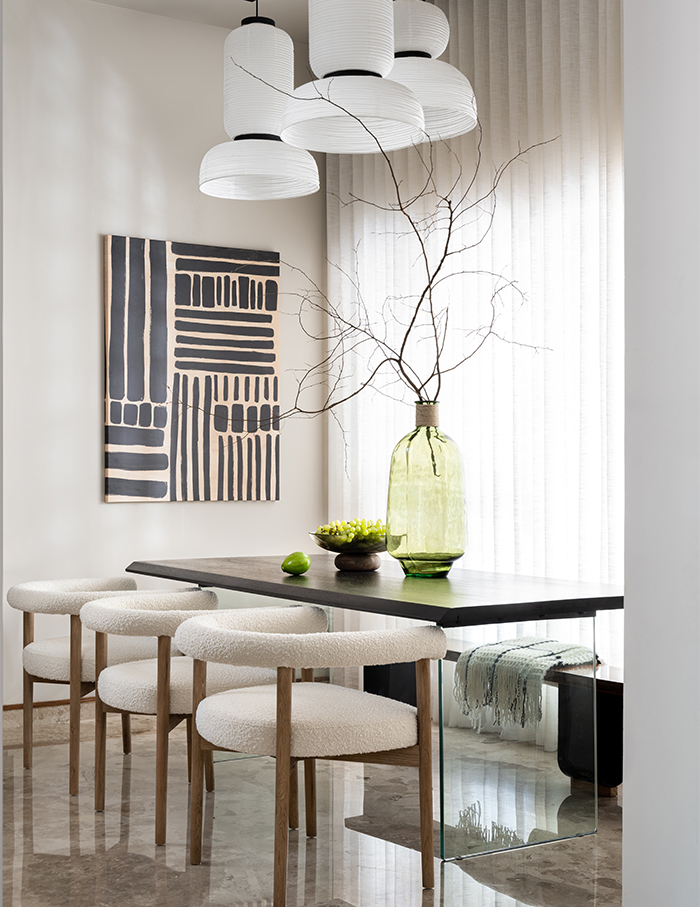 The dining area is adorned with the iconic 'MAZZ' Chair by designer Leanne Ford along with a custom-made teak wood and metal workbench. 
A separate foyer leads to the bedrooms to maintain privacy. The bedrooms each adhere to a specific colour palette. The rooms are designed to look luxurious and yet retain a sense of comfort.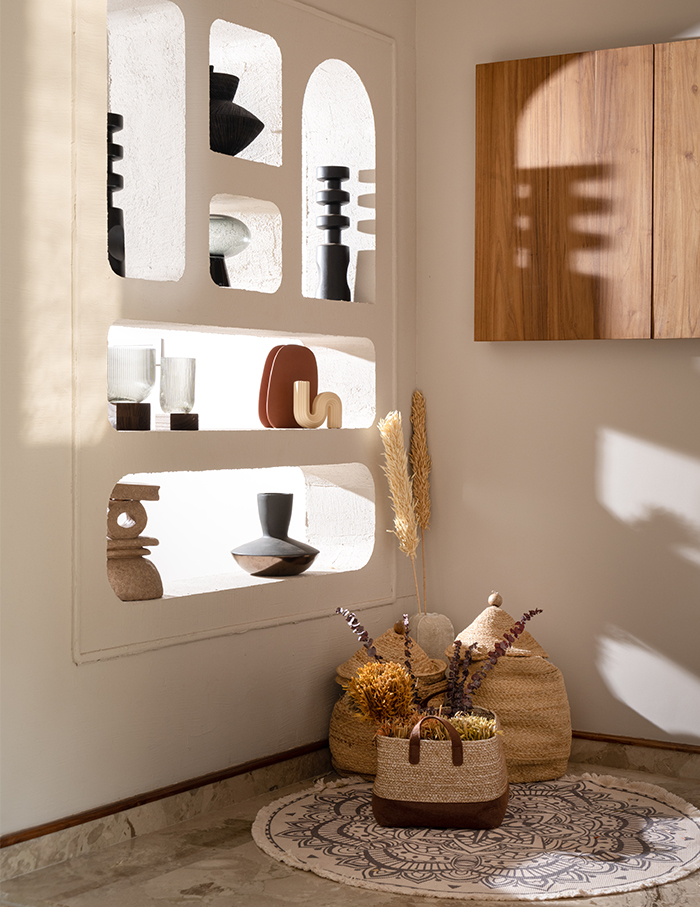 Hit refresh
The spaces on the first floor are approached with separate design sensibilities and geometrical figures from the ground floor. Warm and neutral tones are placed against concrete ceilings to create a charming juxtaposition.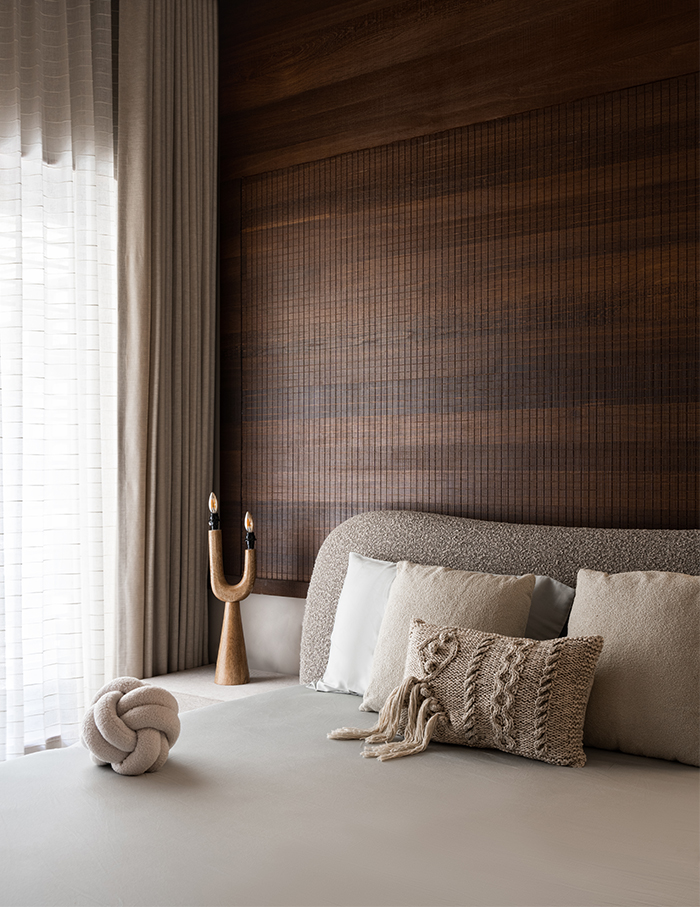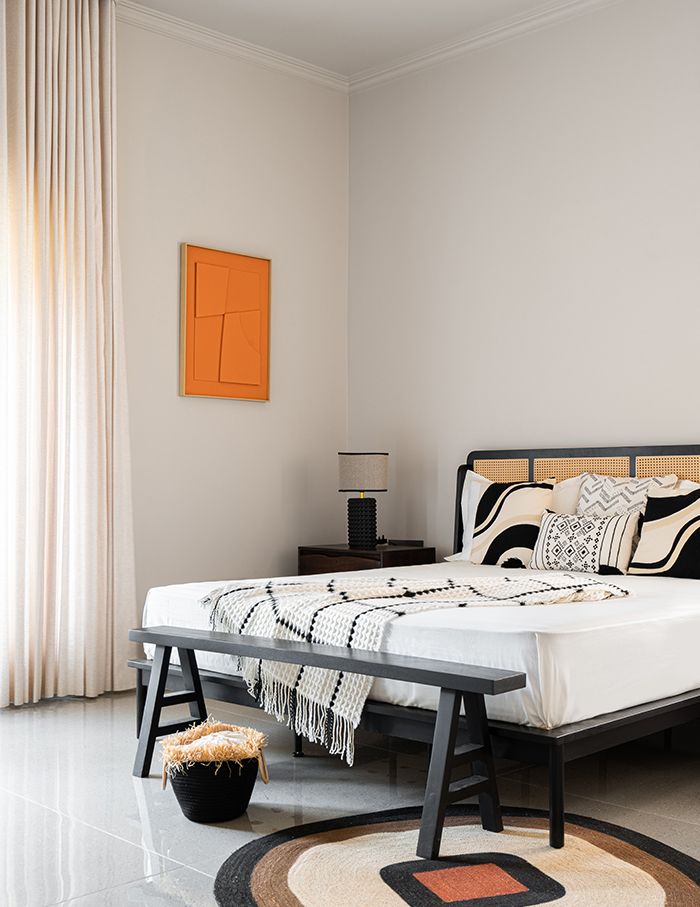 Hand-picked and cherished
Every piece of furniture is curated ambitiously and has an identity of its own. Each article of furniture, artwork and upholstery has been hand-picked from Dubai.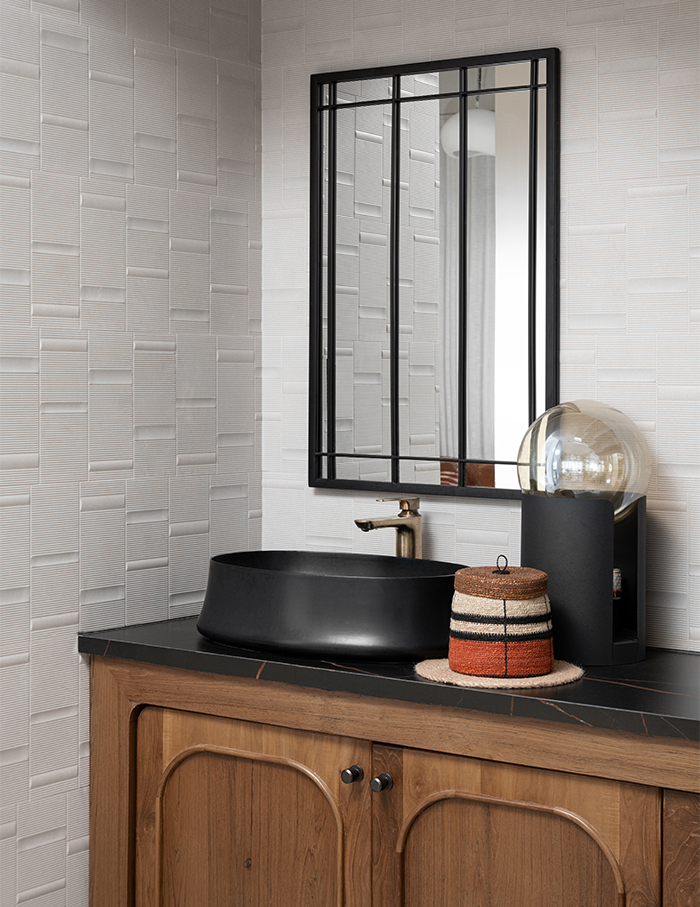 As candid as it gets
While designing the house, the homeowner had a very simple request. He wanted the members of the family to be the focus as they visited the place more often. The home is an overall reflection of who they are and what brings them joy. 
You may also like: Dappled in warmth amidst the forests of Khandala is this home by Shiraz Jamali Architects