Design
Brandstack India's MD Nitin Bahl shares a curation of top designs from some of Italy's most celebrated furniture and lifestyle labels
DEC 8, 2020
| By Aneesha Bhadri
Since its inception in 2017, Brandstack India has gained renown for its partnerships with acclaimed international labels, bringing some of the best home and lifestyle collections from around the world to the Indian subcontinent.
The company offers an array of distinctive and timeless designs across 20 cities by leveraging its robust distribution network. "We form a critical interface between our retail partners—brands such as Natuzzi S.p.A, Scavolini and Santalucia Mobili—and the final consumer," says Nitin Bahl, MD of Brandstack.
The partners "Each of these brands is a global icon in its own right. Natuzzi is one of the most reputed furniture enterprises, recognised worldwide as a leader in the leather upholstery segment. Italian kitchen brand Scavolini is known for iconic lifestyle collections as well as being the licensee for Diesel kitchen and bathroom vanity lines. Finally, Santalucia Mobili produces fine bedroom furniture and wardrobes that can be customised with an array of finishes."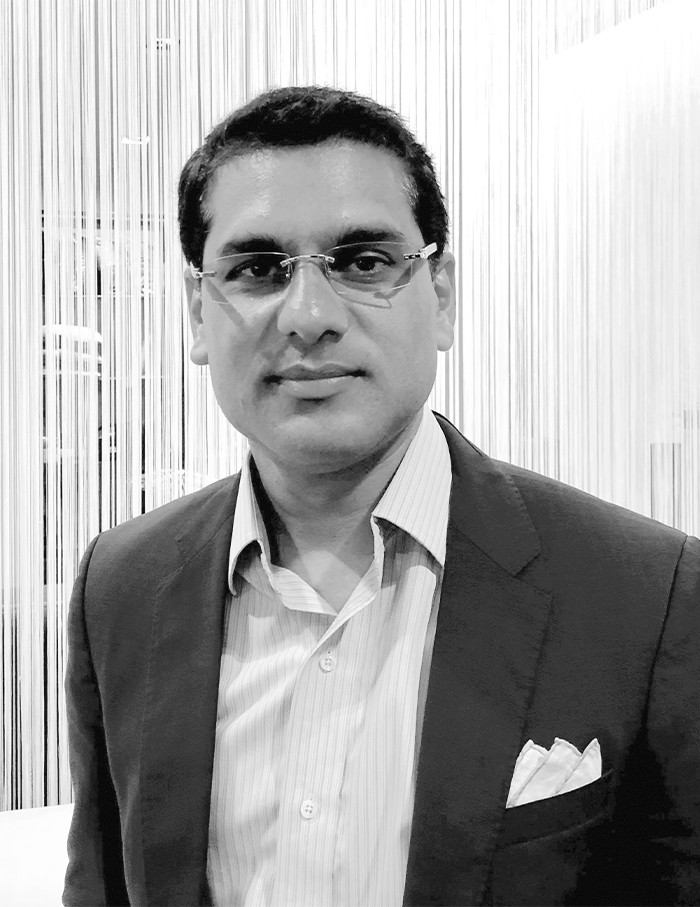 The future "We intend to expand our portfolio to include lighting, Italian doors and windows, panelling systems, office furniture and home decor to keep growing the footprint of the brands we represent."
NATUZZI S.P.A
The brand For this prominent Italian company, it all started in 1959, when 19-year-old Pasquale Natuzzi began working with his father in an upholstery workshop. Within decades, the family's eponymous establishment became the first Italian furniture company to be listed on Wall Street. Its label Natuzzi Italia appeals to the luxury segment, whereas Natuzzi Editions offers versatile, eclectic designs and neutral palettes that appeal to a much wider audience.
We love Its vast range of upholsteries and finishes that allow for total customisation. To quote Pasquale Natuzzi, the brand "blends design, functions, materials and colours to create harmonious living".
Nitin Bahl recommends Skyline, a modular system with an adjustable backrest for full relaxation. Its zero-wall, space-saving system activates the recliner function, and its upholstery options in fabric or leather come in over 200 colours. On the other hand, Campus is a versatile and bespoke sofa that's fully upholstered in leather or removable fabric.
SCAVOLINI
The brand Founded in Pesaro in 1961, the Italy-based atelier conceptualises, produces and retails a plethora of designs across the kitchen, living and bathroom categories. With its work entirely produced in Italy, Scavolini creates quality pieces in line with the latest trends.
We love The irresistible selection of creations by notable designers such as Michael Young, Giugiaro Design, King & Miranda Design, Karim Rashid, Ora-ito, Nendo and the Diesel creative team, to name a few.
Nitin Bahl recommends Mood, a bestselling kitchen with sleek silhouettes, and the elegant Carattere for its classical proportions and contemporary design.
SANTALUCIA MOBILI
The brand Driven by the simple aspiration to make furniture that is naturally imbibed into homes and lives, Santalucia Mobili was founded 55 years ago. Over the decades, it has grown into a leading authority in the furniture sector.
We love The use of modern technological processes, superlative materials and meticulous production techniques. This distinguished label provides a balance of quality and aesthetics—all the more treasured in residential spaces.
Nitin Bahl recommends Luxury for its glass sides and doors that resembles a walk-in wardrobe. And K_OBI Closet Concept, a functional system for its elegant finishes and sleek look.