Homes
This modern abode by Untitled Design celebrates grounded Indian sensibilities of art, craft and recycling
NOV 26, 2020
| By Sonia Dutt, Amrita Guha and Joya Nadurdikar
Conceived as a three-storeyed space that blends private and public areas, this home is an amalgam of tradition and modernity. It is a 2,700 sq ft villa consisting of five bedrooms, a living area, family lounge and library.
We were looking to create a space that expressed our design beliefs and principles. Additionally, a deep desire to do something novel determined the strength of the aesthetic.
The idea was to experiment with techniques and materials using local nuances but applying a global feel, bringing back old school materials within a contemporary palette.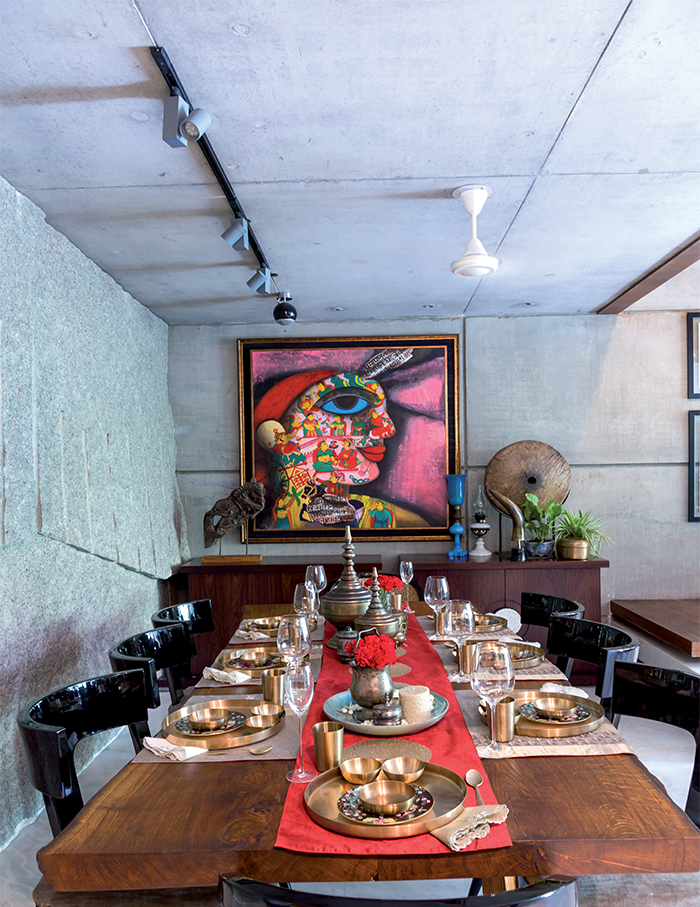 Having been greatly influenced by the art and crafts of our country, we wanted to incorporate a generous collection of collectibles acquired over a period of time. We wanted the final look to be a testament of this spirit of experimentation.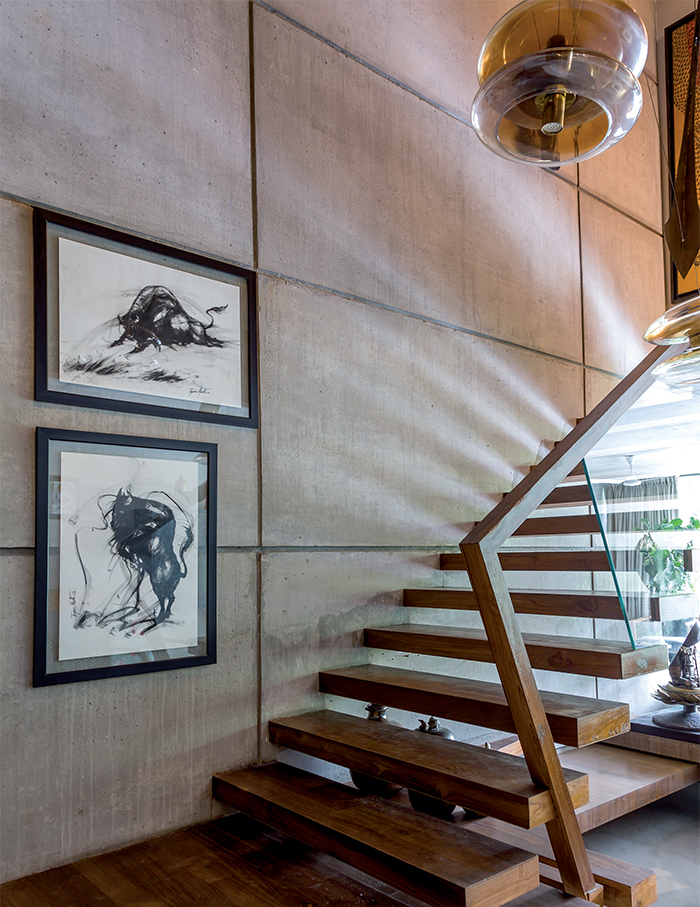 Sense and sustainability Despite the presence of artworks, installations and a play of materials, the common thread throughout is liveability through feasible, eco-sensitive design. All the interior work was designed and executed by the in-house team at Untitled Design.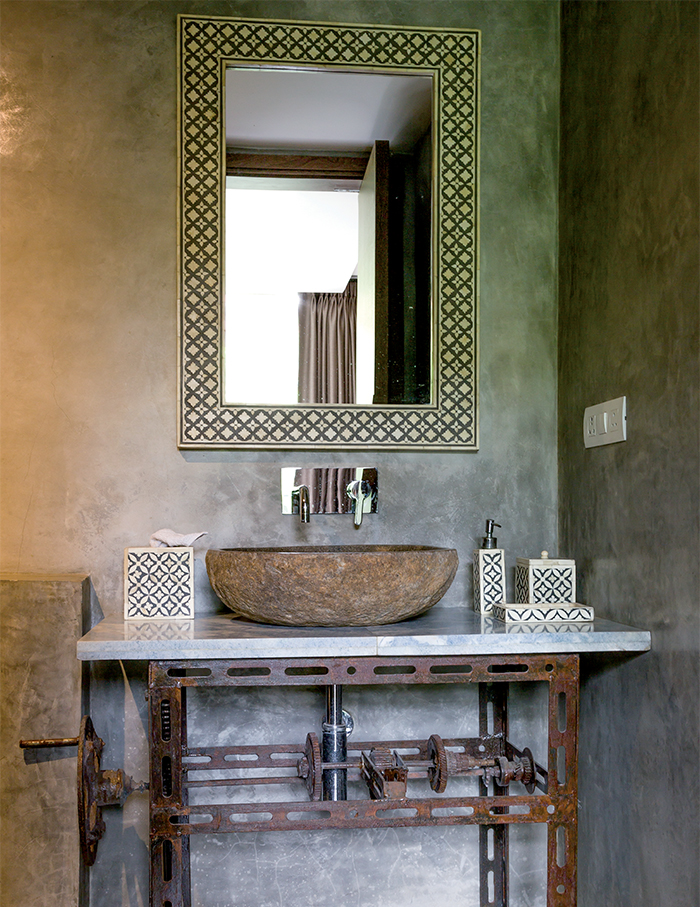 The compelling uses of ancient techniques such as exposed concrete, terrazzo, natural clay plaster and inexpensive local limestone in cutting-edge setups is a step towards green architecture. But that's not all. It is also an important move towards discovering the core ethos and positioning of Untitled Design as the chief articulators of a sensibility for an India willing to cultivate new ways of looking at its tradition.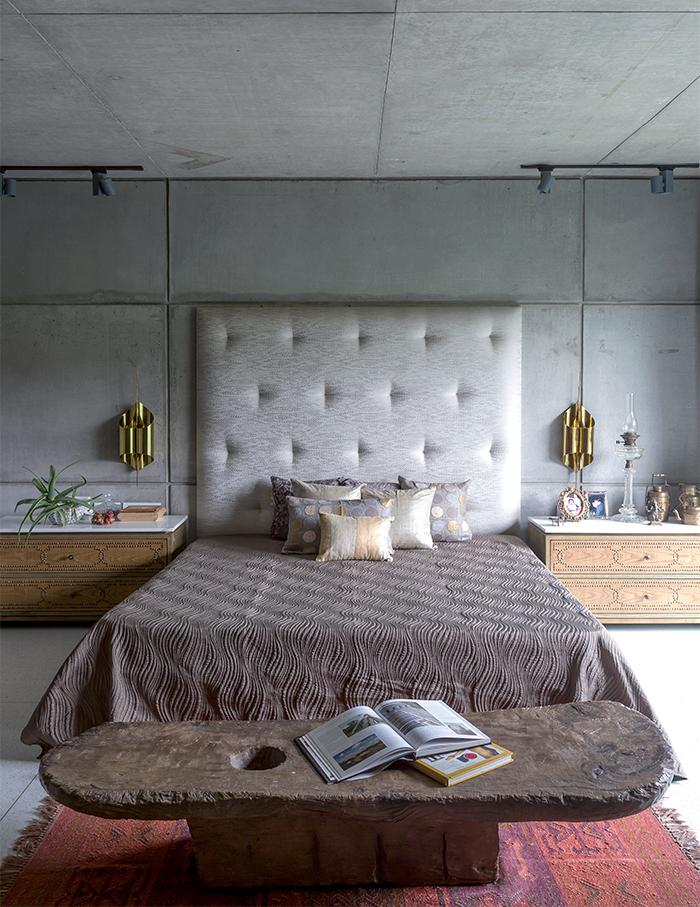 Old spirit, new shell Recycling has been our motto as much as possible. For example, reusing cork in the kid's room was a fun experiment. Carrying forward the "reuse, recycle" motto, the old wood from the doors and frames of the demolished structure were utilised entirely in the cantilevered staircase and the library ceiling. Finally, local fabric in all sustainable forms—be it silk, cotton, dhurries and natural grass wallpapers—have been chosen over non-sustainable materials.