Lifestyle
Dannis Leoni and Momenti founders Alexander and Matteo Bagnai collaborate to mirror a garden with Ca' Leoni
JAN 31, 2021
| By Vedika Nair
We're all dreaming of summer… filled with breathtaking views, scrumptious cuisine and endless glasses of wine. And we'd give anything to teleport to the Italian town of Forli, where the serene Ca' Leoni restaurant offers lip smacking food and captivating interiors.
This restaurant is the brainchild of restaurateur Dannis Leoni, who collaborated with Alexander and Matteo Bagnai, the founders of Momenti to create an inspired, permanent indoor garden with rustic interiors.
For Ca' Leoni, the designers have used evocative wall and product coverings from the Italian custom design brand, which offers tailor-made designs spaces and is also available in India at Ottimo.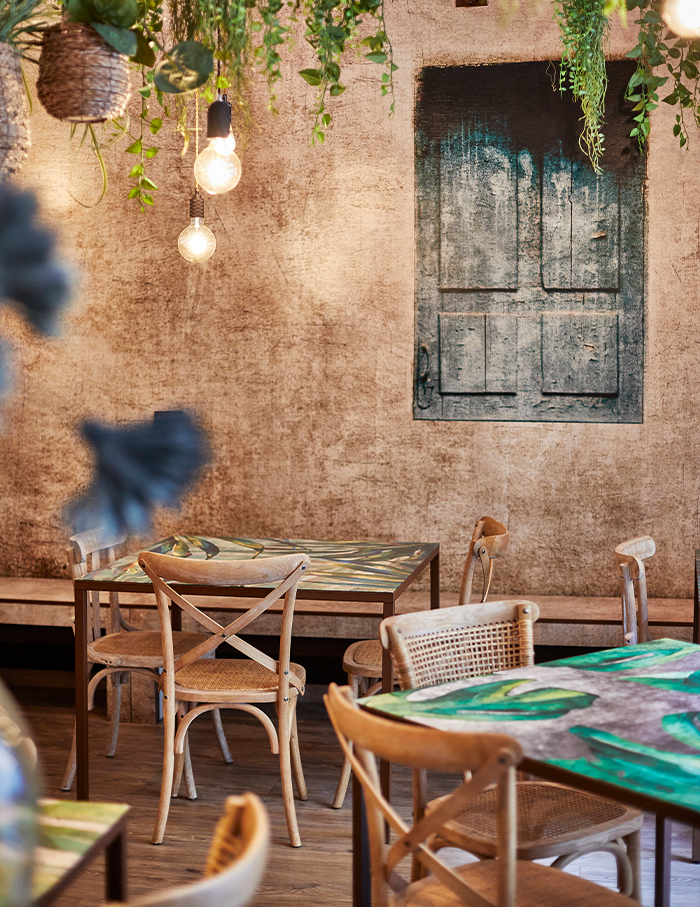 To emulate the vision of a garden, earthy browns and an array of green hues are used with tecno fibre, printed with graphics from the Nature and Shapres collection for the walls. The imagery on the walls transports you to the woods, while the tabletops are decorated with botanical elements. Natural wood and woven planters add character to the space.
"Greenery and eco-friendliness were at the heart of this project," share the Bagnais, adding, "So, the idea of a permanent garden was an inevitable choice."
With its philosophy of incorporating art into interiors through various elements like wallpaper and furniture, Momenti has artfully brought the outdoors in, at this quintessentially quaint Italian restaurant.