Homes
Gian Paolo Guerra creates a charming Italian holiday home in Ostuni
JUN 16, 2020
| By Vedika Nair
Surrounded by a park of olive trees is this cosy holiday home. The white city of Ostuni—famous in the Apulian countryside—near Bari in Italy, lends its cultural aesthetic to this spacious villa. Working on both interior and exterior details of the home, Guerra chose a palette inspired by the colours of the earth, rich in detail and highlighting the informality of Apulian hospitality.
The idea was to create a cosy cocoon for the homeowners and design a space that mirrored a traditional Italian country home. This 1,290 sq ft villa is built in an architectural style that depicts the Lamia era. During the era, houses were built on the lines of an ancient trullo, a rustic 19th century abode, that's generally round with walls made of large squared stones as well as white plastered walls that are joined at the conical dome covered with thin stone plates.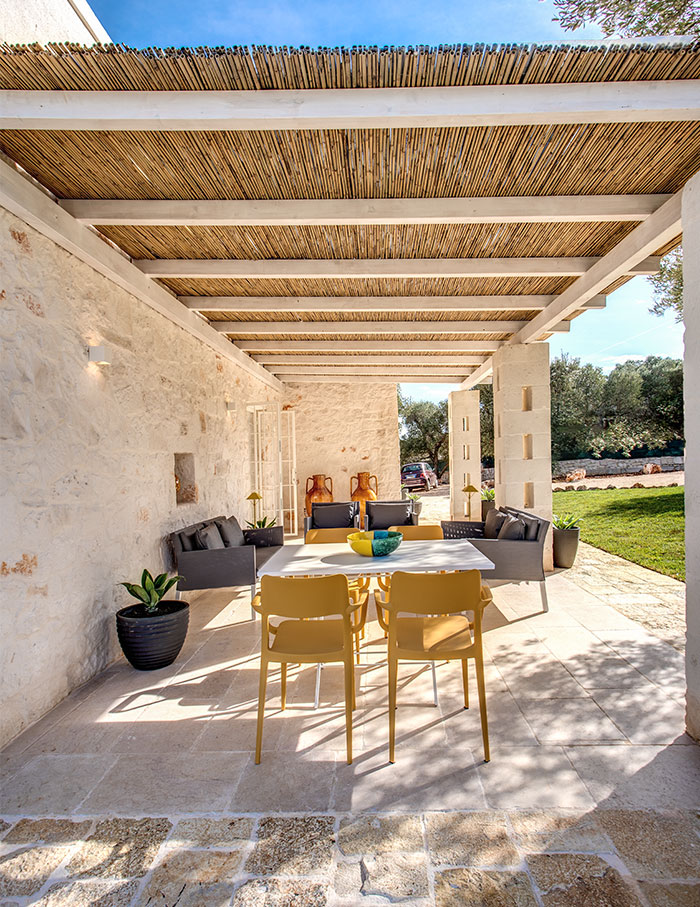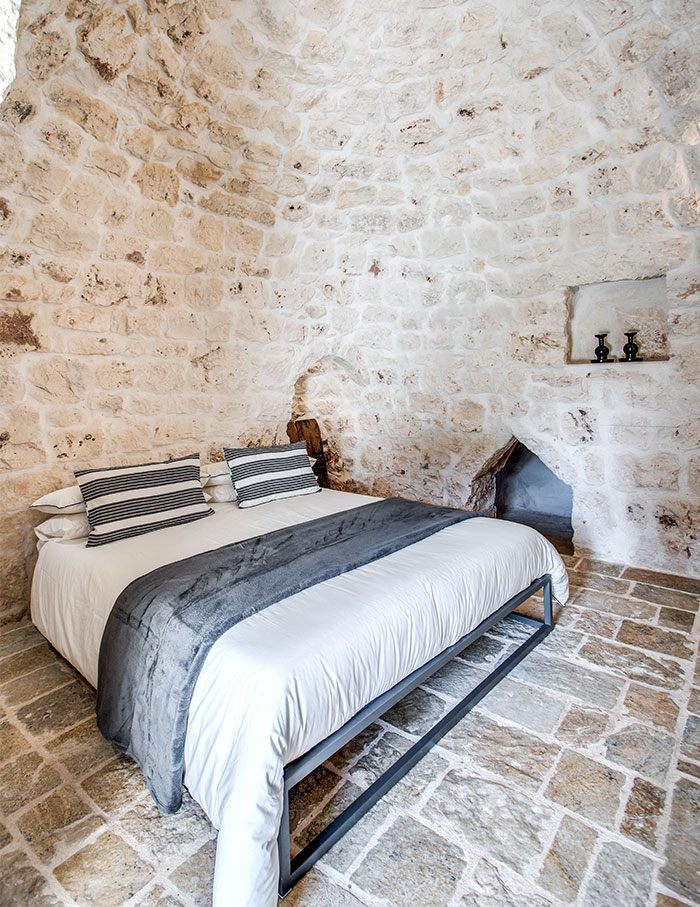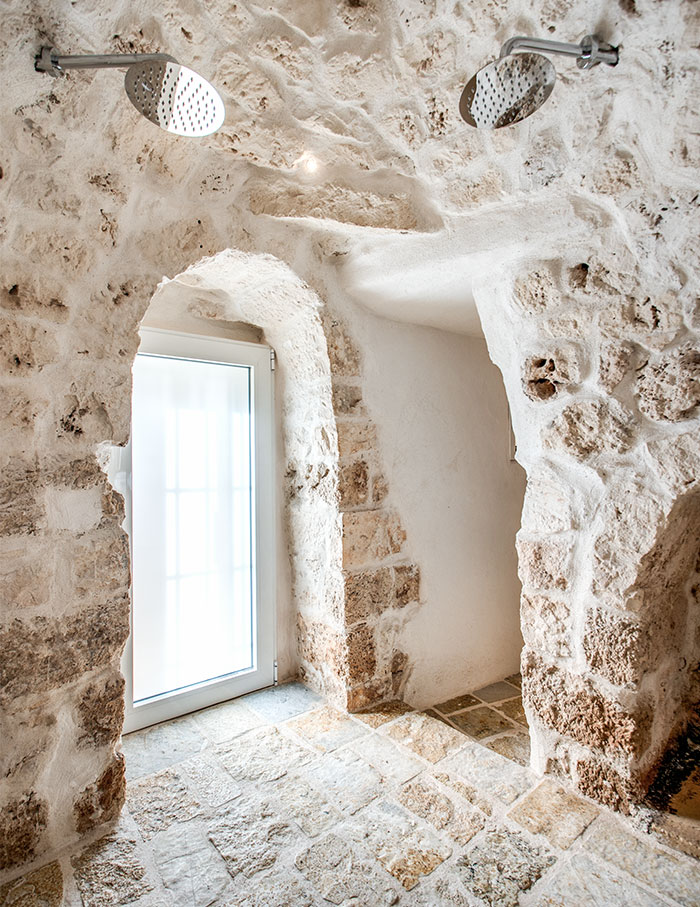 "I met the owners at another construction site in Ostuni. That's when they asked me to look into the aesthetic sensibilities of this home," says Guerra, adding that the brief was to construct an informal and welcoming atmosphere. So, Guerra uses brick red and mustard yellow shades to colour the interiors. The designer adds soul to the dwelling with intricate details on both the interior and exterior of the structure. Old recycled furniture—another highlight of the home—is paired with a material palette of raw cotton, wood and iron.
Meanwhile, the outdoor areas are designed for relaxation. The homeowners have a sun terrace and sun loungers by the pool and a pergola at the entrance of the lamia. A stunning gazebo features an inbuilt kitchen that's perfect for summer lunches.
Since the structure was always standing, Guerra says, the focus was placed on materials like Trani stone for the flooring and masonry for the bathrooms. A subtle colour scheme with beige and light grey is seen in the bathrooms but fused with chromatic tints like brick red and yellow. "I think that contextualisation is my stylistic signature and it is vital when I work on interiors," adds Guerra. We love that the home comes with one entire hectare of serene garden with ancient olive trees, which makes this home look like it's right out of a painting!