Design
In the spotlight: Connoisseurs of ICA splash their creativity and interior design musings in these five homes in India
FEB 5, 2022
| By Pratishtha Rana
The decor, design and architecture world is an intriguing space to dive right in. The reasons are galore but one that stands out the most is the sheer scope of ingenuity and experiments every designer whispers into the spaces they create, from scratch to whole. Connoisseurs of ICA running its second successful series thrives precisely on this exceptional talent of interior designers and architects who build homes with meaning and character finely translated through textures, colours and materials.
In its core, Connoisseurs of ICA recognises names that champion the best interior design practises while staying environmentally and aesthetically conscious. The attention remains on the crucial design-based factors and details that the designers imbue in their projects—be it through materials, techniques, execution, innovation, sustainability and finally that one unique aspect that makes you gaze keenly and say wow! 
ELLE DECOR India shares a detailed look into the five fabulous and serene interior projects of five select designers and architects, who we also entitle as Connoisseurs of ICA.
Surat Home by Design Core
Architects Manish Choksi and Urvi Choksi of DesignCore Studio, their Surat-based multi disciplinary design firm have been crafting spaces with stories of materials, colours and textures since 1991. Joining us as ICA Pidilite's Connoisseurs of ICA, the duo's residential project nestled in Surat catches the eye. With visuals of European architecture, the 5-bedroom, 4,200 sq ft space melds distinct materials and details throughout the home. Striking moulded ceilings lined with profile light, stimulate a sense of warmth in the house.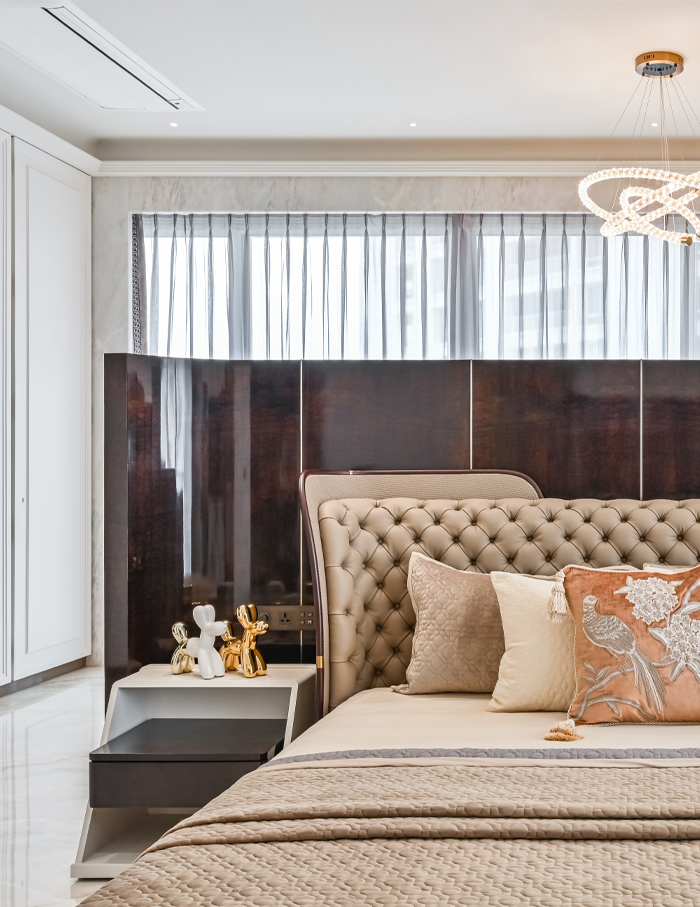 The residence offers white views of simple Scandinavian arches on windows and decks, while the wardrobes prevail with polished protection with ICA S-MATT anti-fingerprint ultra Matt finish, adorned with intricate bits of metal strips. 
Whilst a promenade toward the common room, the wall panelling shows an extended mass that wraps around the L-shaped wall, seamlessly bringing to focus the ICA Creativa Satin metal finish in matt over brown veneer paired with white Italian marble. The cherry on top, all finishes are entirely eco-friendly due to their water-based nature resulting in the lowest VOC and minimal odour on site. 
The project exhibits a one-of-a-kind visual story where only good taste shows and reigns with fine interplays of stone, veneer, and white polish and making clever use of handpicked artefacts, paintings and hardware to render a dream home like no other.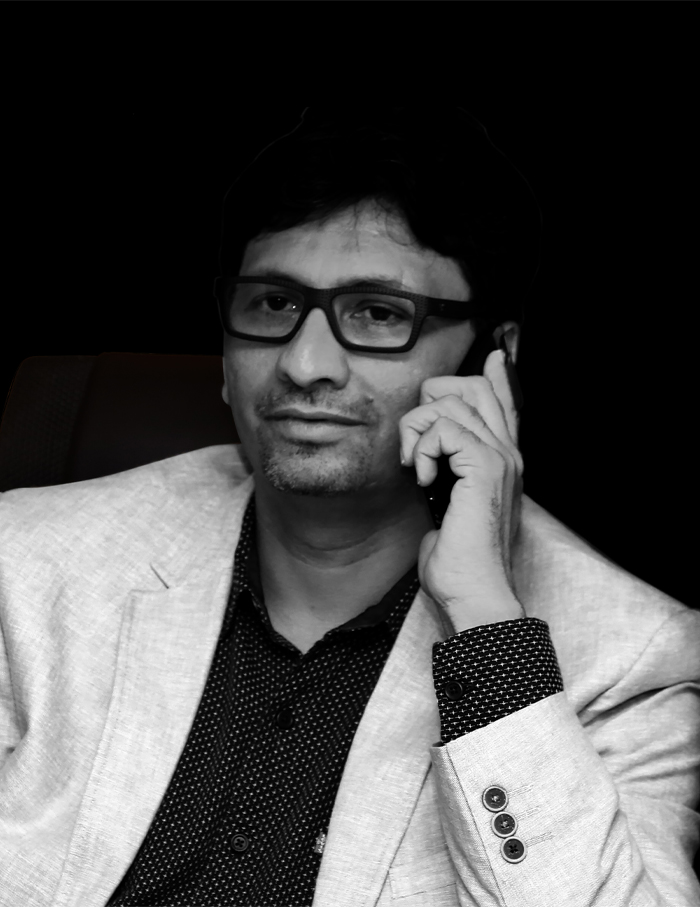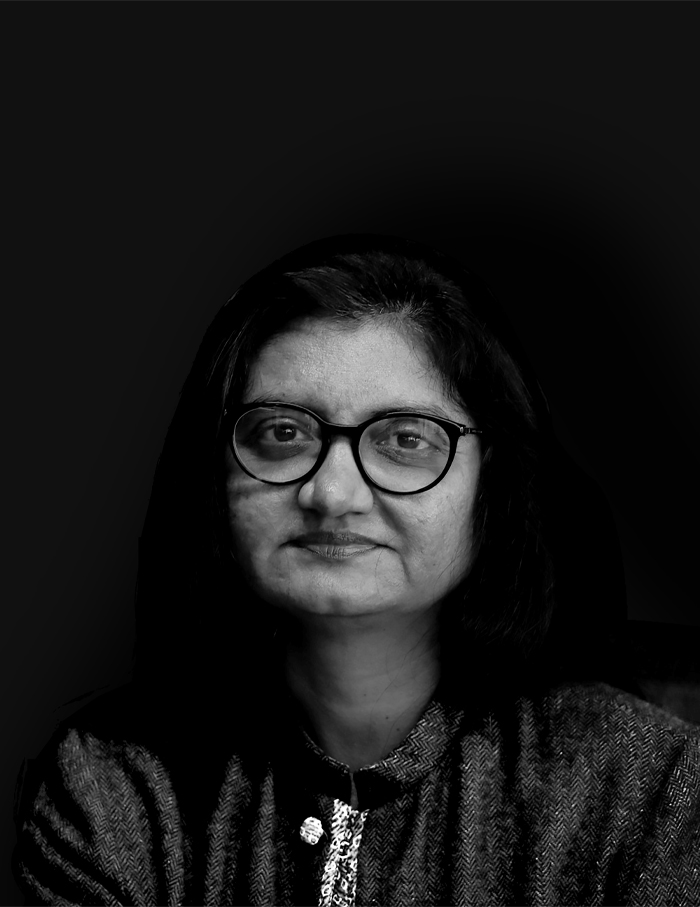 Tulsi Niwas by SNS Design
Acclaimed next for the Connoisseurs of ICA is the founder of SNS Design, Shonali Sachdeva, whose expertise spans across interior design, architecture and product Design. With a belief that design should evolve with its users, she conceived Tulsi Niwas, an impressive 7,000 sq ft penthouse in Surat that stands as an exemplary blend of colours, marble, veneer, and natural wood.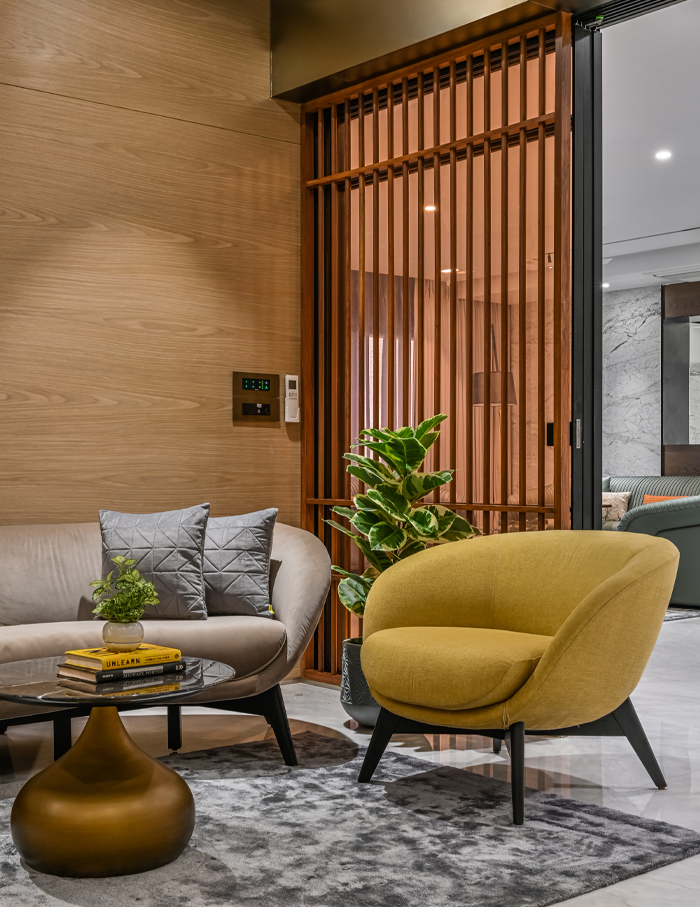 The foyer area dip itself in a refreshing use of ICA Finezza colour PU finish seen on the main door of the home, veneer with Acquabella Waterbased matt finish on the shoe unit, and Acquabella nature wood finish on the staircase railing. Ambling further inside, a dignified dining zone enjoys the veneer finish on the storage wall that catches the eye with artwork deckled on an Italian marble cladded wall. In the next room is a screen created with veneer done up perfectly in ICA Naturewood finish and cane mesh to segment the walk-in and bedroom space. 
The slender and sprucely arranged television unit wall and console are swathed in the wall colour and profile with Finezza colour PU finish and brown tinted glass members with brass studs, creating an aesthetic where good taste shows. The informal seating zone, also known as the tea area is one of the most intimate areas for the family to socialise in and entertain at, swathed with vivid colours along with the veneer cladded on the wall and natural wood partition finished with Acquabella Matt finish.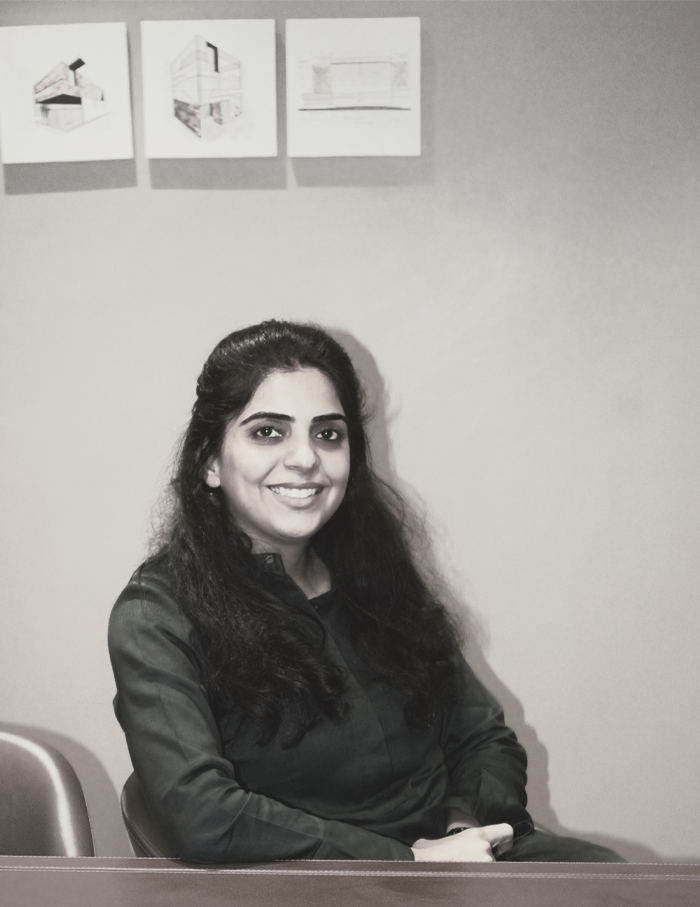 AARNA by Blackline Design
Next, the proud partaker in Connoisseurs of ICA is Dhaval Kathiriya, Founder of Blackline Design that holds expertise in architecture, interiors, product details and artworks. Flooring us with his latest project titled AARNA in Surat, Kathiriya embraces rare fragments of contemporary and semiclassical designs. This 5,300 sq ft plush residence brings forth simple, thoughtful, crafty design details in every nook and turn.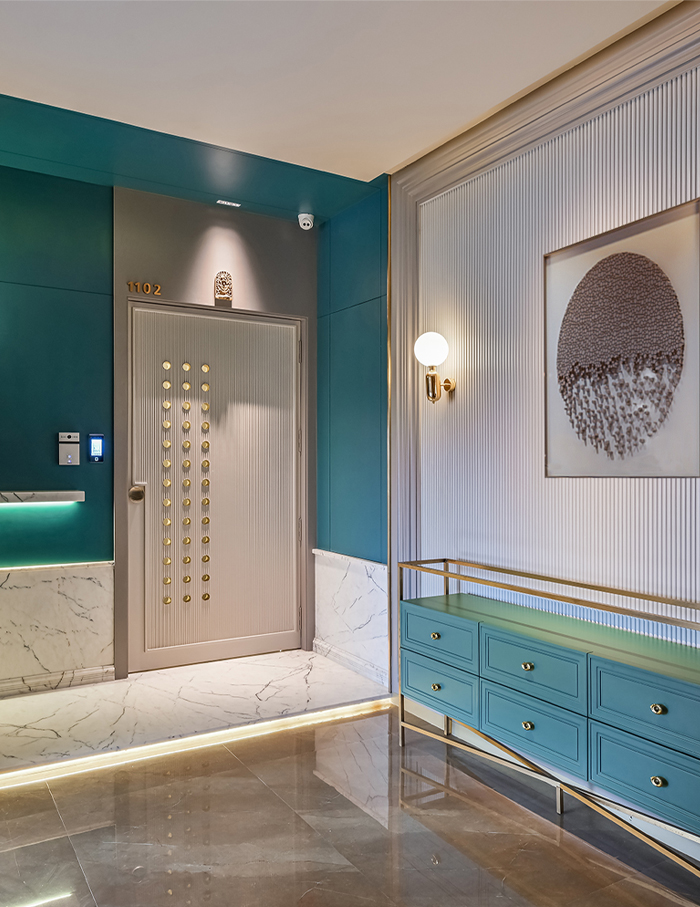 Catching attention is the long wall in the living room draped in a single tone in ICA Tinte wood stains with a protective topcoat of ICA Acquabella Naturewood Water based finish. Adding to it are the grand windows, balcony, wooden ceilings, and metallic furniture that amplify the space's aesthetic. The rooms are further splashed with ICA Finezza PU Clear and Matt finishes imprinting warmth to the overall ambience, with ICA's Water based range of finishes such as Natural touch and Naturewood. These significant design elements lend life to homeowner's brief of curating an unconventional home where good taste shows and that breaks away from the use of standard designs. 
With art, furniture, lighting, and decor sourced from all over the world, interior stylist Shreya Nandwani and Kathiriya played with pops of colour, gold accents, and exquisite materials like Italian marble making the house look like a piece of art in itself.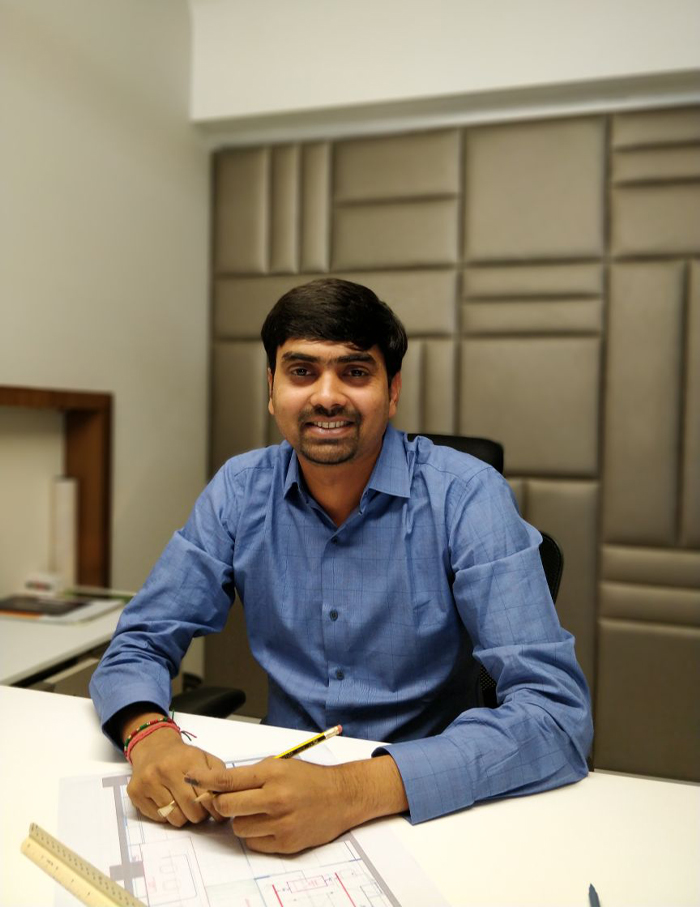 2502 ANGELICA by co_LAB Design Studio
With an eye for subtle detail, and fascination for all things that stand out, co_LAB Design Studio's co-founders Gaurang Tajne and Rutuja Desai are our next members of Connoisseurs of ICA family. The duo's latest project 2502 ANGLEICA in Mumbai introduces us to an ingenious assemblage of interiors playing with neutral tones, clean lines and spacious rooms.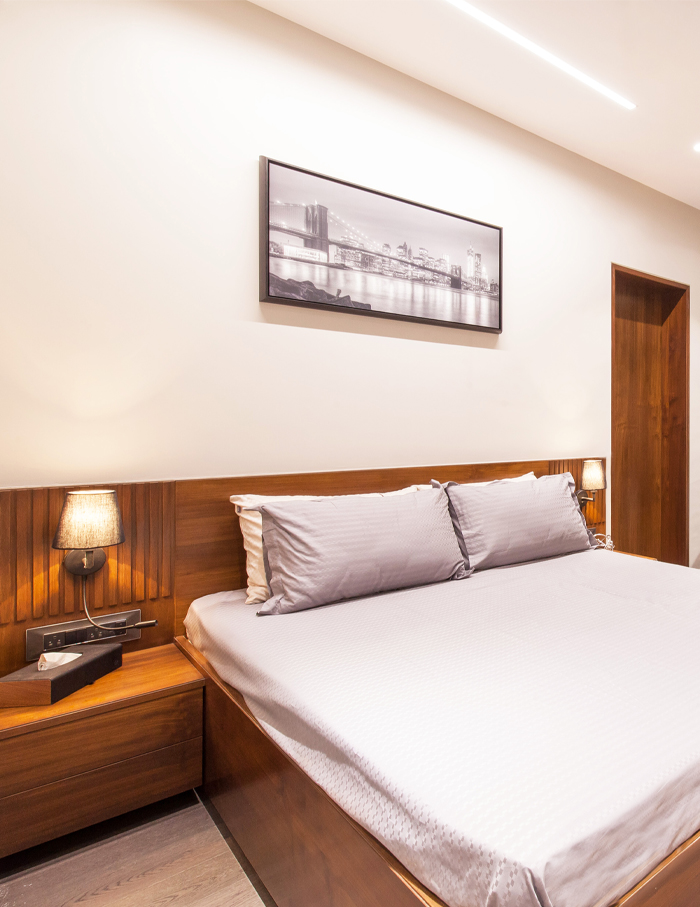 The designers remodelled the original layout of the 2,200 sq ft home. Off the foyer is a formal living area with custom furniture and a grey-beige palette. The terrace with bi-fold large windows meets a teakwood jhula finished with ICA Acquabella Water-based PU for exteriors that shields wood against sunlight, thanks to its UV protection and moisture resistance, also extending the piece's durability. 
The dining table adjacent to the contemporary and clean kitchen features a veneer top finished with ICA Acquabella 20% gloss finish, which is also food-grade and high scratch resistant resulting in a flawless coating to the piece of furniture. An opulent dark powder room models elegance in the master suite. The vanity counters finished with a lustrous ICA Lucido Polyester finish achieve 95% gloss and protect the space from a continuous cascading of water. 
The second bedroom fashions snug muted hues and the use of ICA Finezza Acrylic PU finish in Ultra Matt (5% Gloss) that imbues the American White Oak veneer and retains its beautiful natural colour with UV protection. Ensuring that good taste shows throughout, the duo iterates, "The continuous evolution of products from companies like ICA boost the flexibility of replicating any finish on any surface."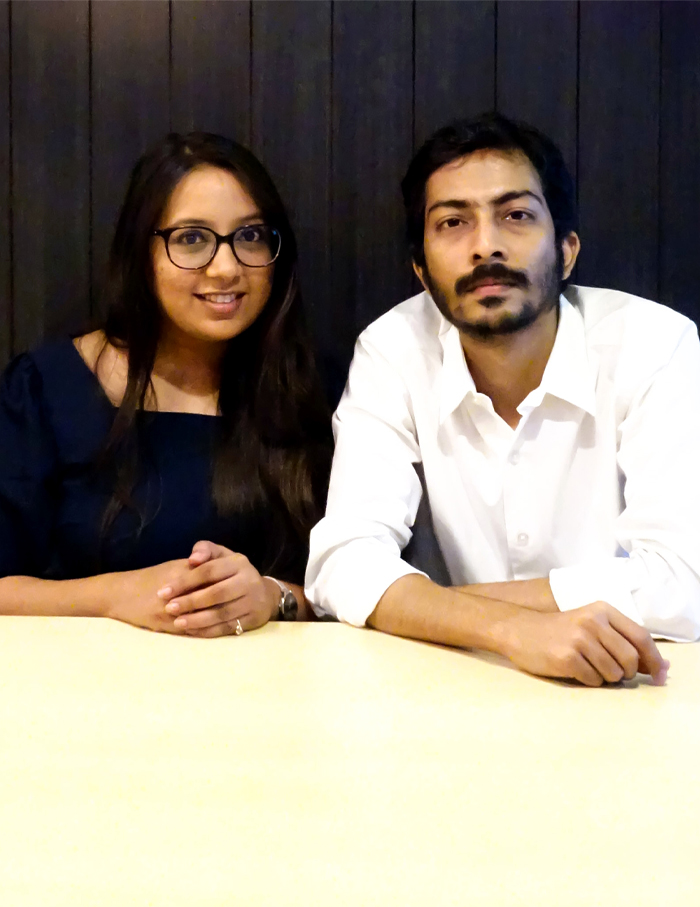 Deep Villa by Atrey & Associates
Our other design laureate of Connoisseurs of ICA is architect Arun Sharma who spearheads Atrey & Associates along with J.M.L Sharma. Their design project, christened Deep Villa in Delhi engulfs two floors and meets the owner's brief of building a unique edifice thoroughly. 
Employing generous use of customised interiors, furniture, and artworks, Sharma integrates a modernist, upbeat aesthetic through the material library. The smooth use of white Corian, thermo ash, concrete and ICA Acquabella Waterbased, ICA Lucido Polyester wood finishes along with ICA colours infuses immaculate interior finish to the space significantly. Benefiting from an exceptionally low environmental impact and highly durable performance, the finishes and bio coatings from ICA Acquabella range stand out in every space of the abode. The design, hence, is also rooted in sustainability with its energy-efficient characteristics, smart lighting and abundance of instant access to lush greens and outdoors.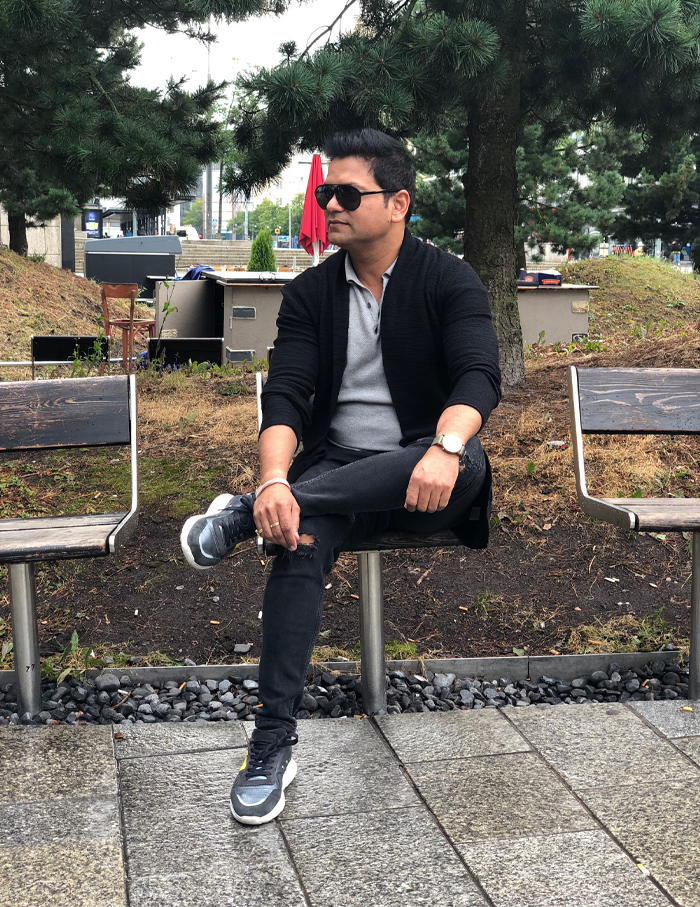 The double-glazed windows and south facades were cleverly planned grandly to capture the sun in winters and double up as shelter via the cantilever block in summers. A rainwater recovery installation here allows the family to water their garden in an efficient and conservative manner. Guaranteeing that good taste shows, the architect has worked the interiors with a sense of spaciousness, flexibility and comfort. This finally presents Deep Villa as a majestic architectural landmark enveloping finesse of materials, textures and interiors that are nothing short of impressive.
Click here to know more about the first series of Connoisseurs of ICA