Design
Breathing innovation and design excellence in every space they design—presenting Connoisseurs of ICA
NOV 2, 2021
| By Pratishtha Rana
In a world where one can be anything, the architecture and interior design community chooses to be mindful, detail-oriented, focussed on the needs of clients and of course, creative in its maximum capacity. And, sometimes, the ones who stand out are those who believe in going beyond the standard rules and creating interiors and facades that are extraordinary—ensuring that the good taste shows in every turn and corner of the space, residential or commercial. Encapsulating the core essence of architecture and interior design and putting spotlight on the designers and their impactful work, Connoisseurs of ICA presents its first series of laureates. 
In focus for ICA are significant design-based factors that the designers and architects have integrated inventively in their projects, such as the materials, techniques, innovations, sustainability, overall execution and that one unique element that catches the eye instantly. 
On that note, let us take a deep dive into the stellar design projects of the five Connoisseurs of ICA…
Aavarna by Studio17 
In 2017, principal designers and co-founders Mayur Mangukiya and Ankit Sojitra established their interior design venture, Studio 17. Today, we see the duo in the new light as one of the five winning interior designers of Connoisseurs of ICA. Their residential project 'Aavarna' located in the serene city of Surat in Gujarat is rooted in simplicity, elegance and comfort.
The 4,230 sq ft abode puts emphasis on ingenious use of ICA wood finish, used in vast amounts across multiple areas of the home. The setting highlights a concept of shapes inspired by the iconic artist S.H Raza's painting, further augmented with dark wood finish veneer, punched with brass finish inlay. Mangukiya and Sojitra state, "Accomplishment with beauty and modernity was our sole purpose for this project." And, this is evident in the interior detailings that have been rendered aesthetically with a balanced use of wood textures and finishing. 
A challenge on the other hand was that the kitchen had no opening initially. The duo ideated smartly so that the good taste shows and designed the home in a way where the bedroom and living space went on the front and back side with the kitchen in center to allow opening access from all sides. They also designed a skylight and double height space to let the natural sunlight flood the area with a dash of luminosity and warmth.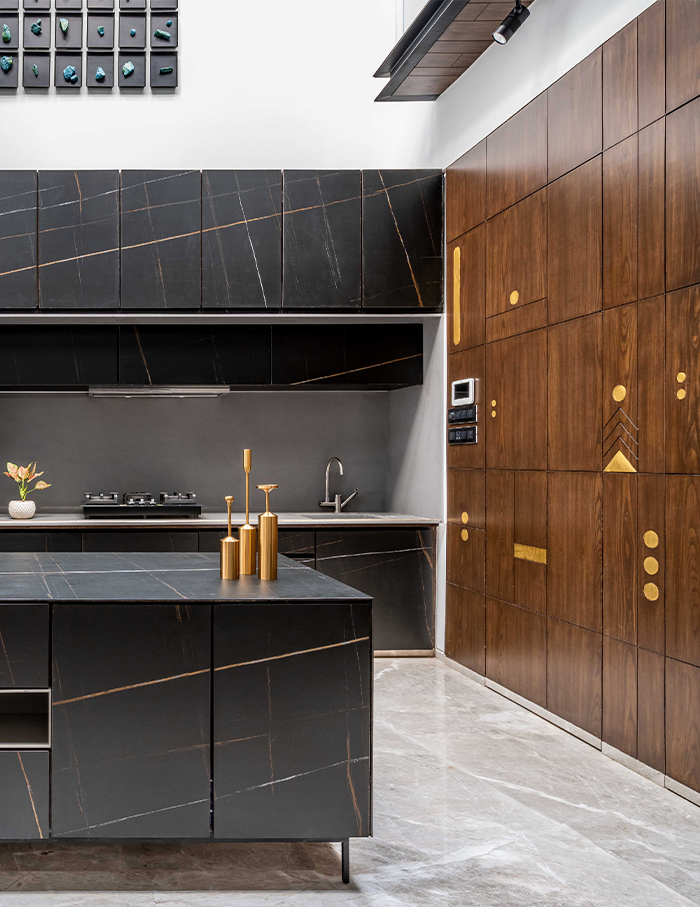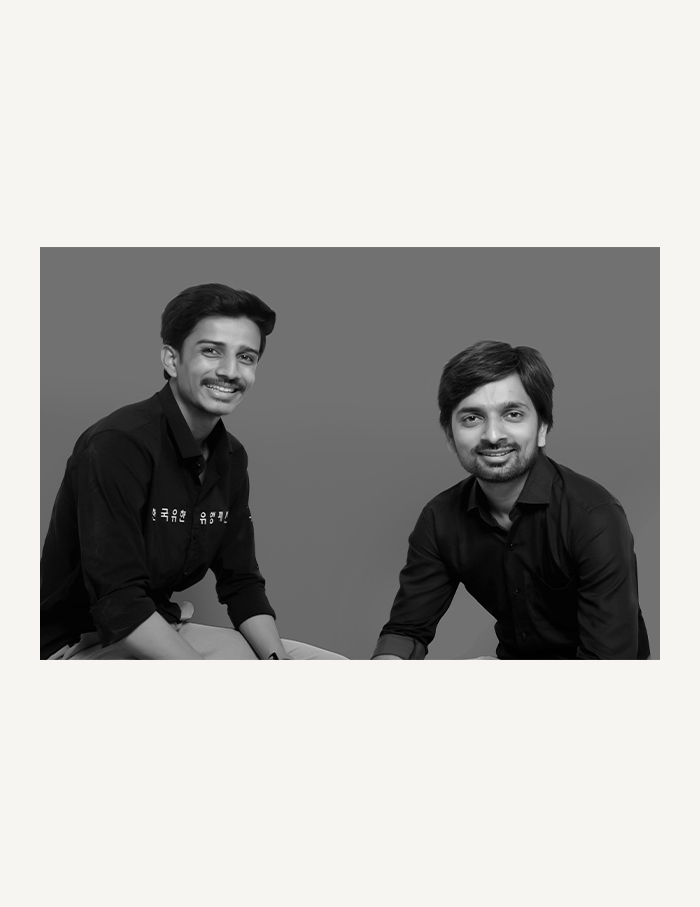 Neev and The Monsoon Terrace by Tejal Mathur Design
Founder of her eponymous studio, Tejal Mathur Design, interior designer Tejal Mathur is our next laureate for the Connoisseurs of ICA. Her residential project, christened Neev and The Monsoon Terrace is a fascinating concoction of natural materials, handmade details and abundance of nature around. 
Nestled in the upscale neighbourhood of Juhu in Mumbai, this 3,500 sq ft home is built across two floors. One witnesses an impeccable inclusion of cosy teak woods, modern cement walls and striking pattern flooring throughout. The key interior element begins right at the entrance, with archways clad in moulded siporex blocks to channel privacy in that zone. To enhance the soft grey pinhole texture of siporex, she draped the doors in distinct copper finish by ICA to bring out variations in metallic and illustrate a vintage mood to the modern space. In the monsoon terrace zone, Mathur also employed ICA metallic coats in a gradation of sheen to bring out an exemplary design language. 
One also cannot miss the grand, 10 ft high floor-to-ceiling accordion screen doors backing the dining area. It opens up to an optional kitchen. The charcoal open grain finish from ICA was used to adorn the door and add a unique velvet texture. This ensured a dramatic balance so that the good taste shows and interiors make an impact at every glance.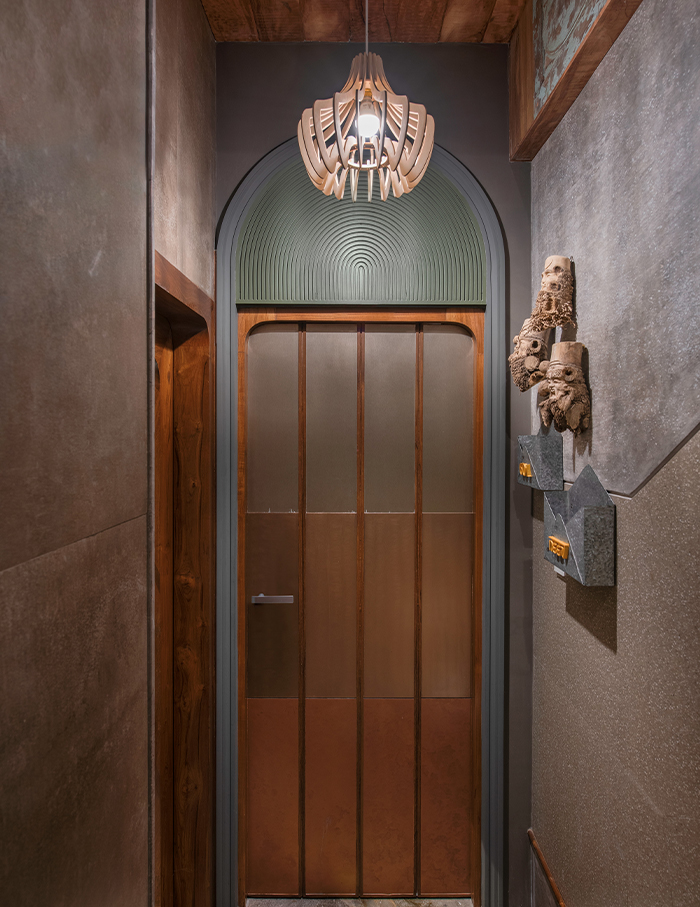 inDaire by Anu Chauhan of ZERO9
A part of the multifaceted design firm ZERO9, interior designer Anu Chauhan has her expert hands on a spectrum of residential and commercial projects. The one in the spotlight for Connoisseurs of ICA is her sublime project, inDaire #homesbyZERO9.
inDaire is an elegant and cosy four-bedroom apartment spanning 3,000 sq ft in Indore. Although the entire space is inundated with warmth and creativity, some of the most impressive corners where the good taste shows, portray proficient usage of ICA wood finish, lending the abode a timeless appeal. Step into the living room, the highlight walls are accented with grey veneer and ICA Finezza PU wood finishes to strike an interplay of matt and gloss. 
Heading inside the bedroom, the wall behind the bed is generously layered in a live edge wooden log protected with ICA Acquabella Waterbased wood finish in Matt. The floor sees a herringbone-pattern wooden style, which combines with the overall interior details to create a sophisticated but playful texture and material play and make the home feel equally warm and inviting.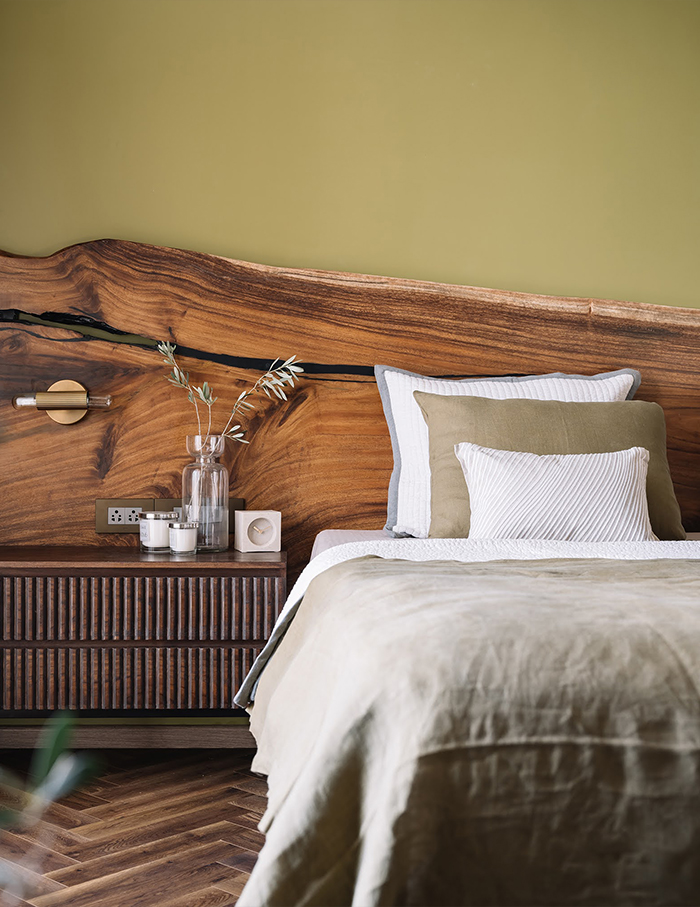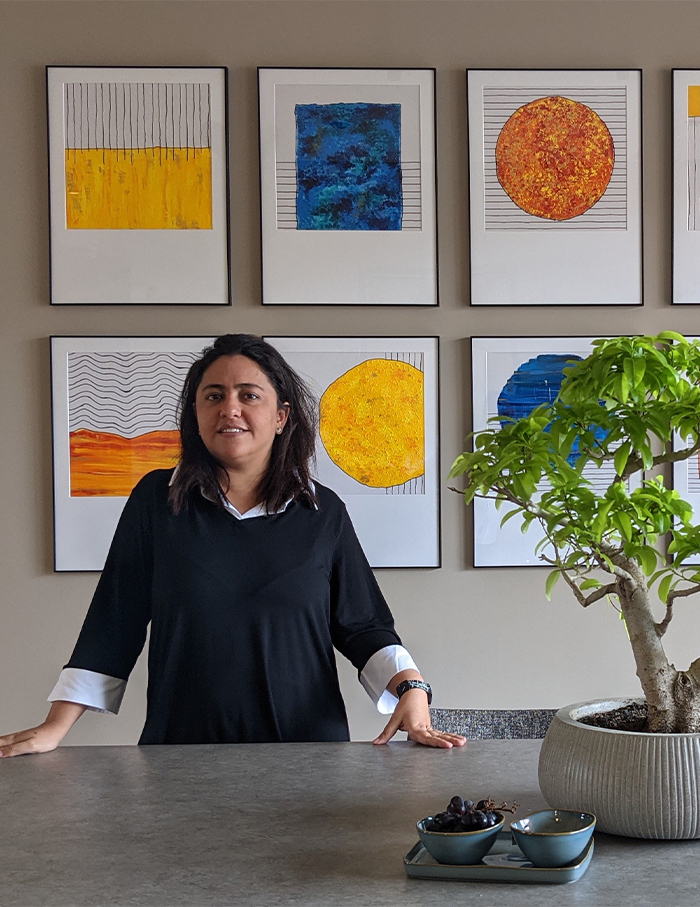 Mody Design Studio by Rishabh Mody and Tarini Sheth Mody 
Founders of Mody Design Studio, Rishabh Mody and Tarini Sheth Mody are the next design wizards of Connoisseurs of ICA. They conceived and brought to life an alluring space, and one of the most significant interior design projects of their own atelier in Kalaghoda, Mumbai.
A  lot of warmth and design genius of this prominent heritage neighbourhood in South Mumbai trickles down in Mody Design Studio. The place showcases large arched windows, doors, wooden ceilings and columns, further elevated with an aesthetic, original white brick wall. Splashed with an artful use of ICA clear and matte wood finishes, the windows, doors, ceilings, cabinets, tables and chairs demand attention. So that the good taste shows and harmful VOCs are not used across the space, ICA water-based finishes are added on all the furniture pieces. A seamless use of ICA Acquabella Waterbased range of finishes, including Naturaltouch and Naturewood on all the wooden elements gives the studio a warm and welcoming ambience. 
Imbuing a sustainability factor in the space, the open arched windows have been planned throughout the office to welcome natural light during the day with minimal electricity consumption. Other uses of the Patan Patola floor tiles, cane work, brass accents weave together with wood display, breathing a natural, textured life into the studio.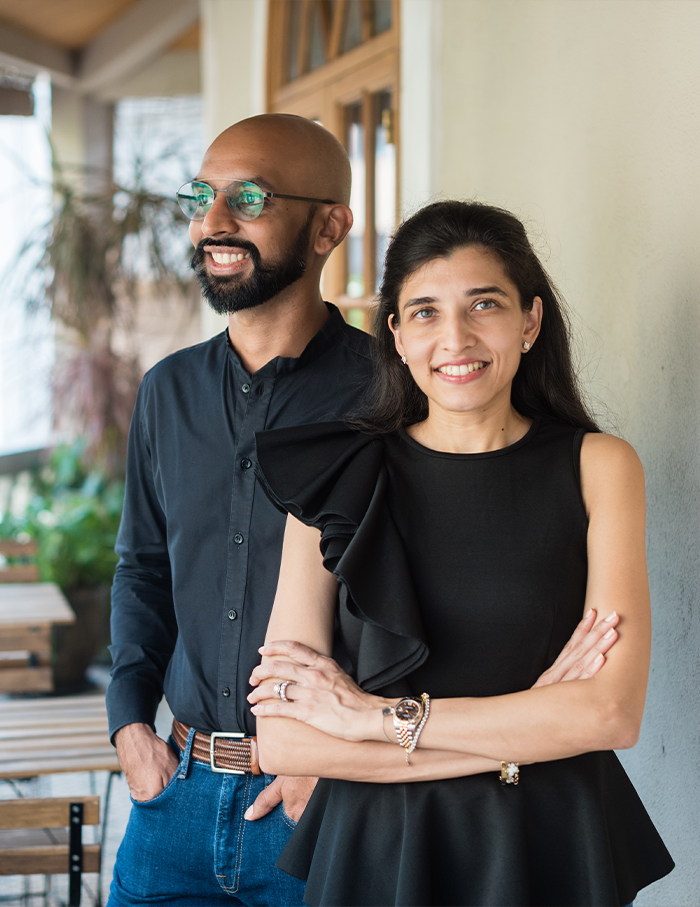 Surat home by The Interior Workshop
Tejas Mistry, Founder and Principal Designer of The Interior Workshop becomes a proud member of the Connoisseurs of ICA family with his design belief rooted in innovation, necessities of the client and unmissable simplicity. His enthusiasm for design guarantees that the good taste shows with usage of natural materials, including wood, metal and stone. 
His project in Surat, a 3,600 sq ft abode finds a beautiful, free-flowing essence in clean interiors, contemporary finishing details and liberal use of natural materials. To befit the design demands of the homeowner, a young man with his own understanding of aesthetics, Mistry married modernness with fine craftsmanship. The home embraces spacious rooms, inviting natural sunlight in. Every corner is inundated with minimum custom-made furniture showcasing an effortless mix of minimal and modern. 
One look at the long wall in the living room, one notices it is dressed up in a single tone in ICA Tinte wood stains with a protective topcoat of Acquabella Waterbased nature wood finish. The addition of ICA finishes lends the home a wholesome mood, along with the shapes, colours and textures of wood, stone and metal that make the house a beautiful home.