Homes
This Connecticut home designed by Monica Fried introduces modern vividness in a colonial setting
FEB 1, 2022
| By Twinkle Tolani
Completely transformed into a space unafraid of colours and deluged in textures, this home in Greenwich, Connecticut defines a genre of its own. Designed by Monica Fried of her eponymous interior design practice Monica Fried Design, the home pre-glow-up as described by her was, "A new construction home with beautiful bones but not much colour or life." 
The home is large and colonial, built in 2019 on 3.5 acres of land. Ten-foot ceilings, seven en-suite bedrooms were to shelter a young family with three budding children of ages twelve, ten and seven. 
Fried was acutely aware of the client's inclination for a more layered, sophisticated look resplendent in colours, textures and variety. A white, partly glass panelled door, which appears to be born out of a mutation between a classic aura and modern features, opens into the home.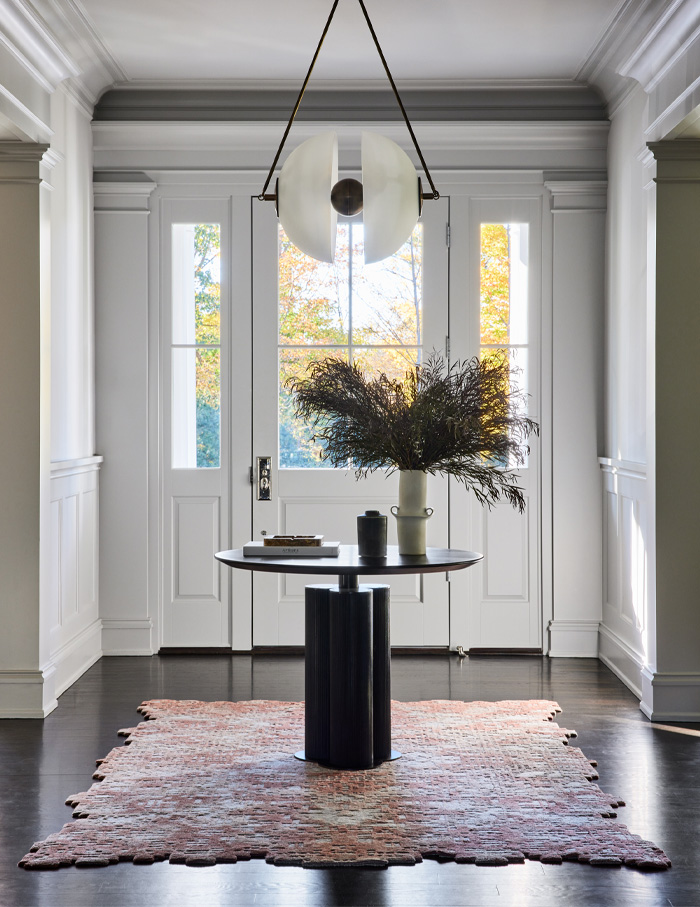 "My client walked into the all-white house, basic colonial home and wanted a complete change. We spent 5 months removing some of the more basic elements of the home—shiplap in the family room, millwork mantle in the living room and replacing with more interesting and elegant interior details," reveals Fried.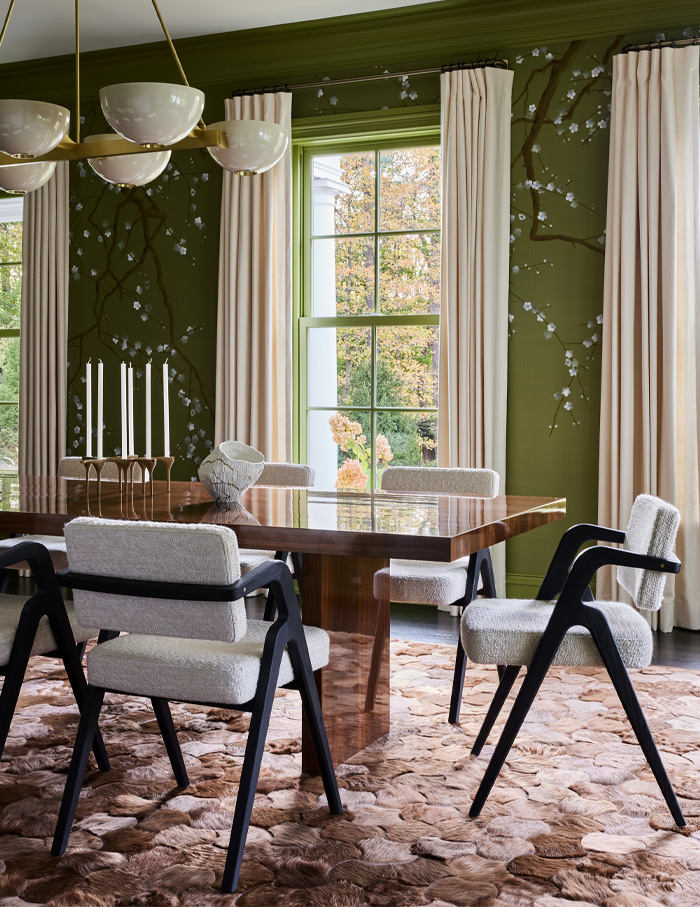 True to the classic Colonial style, the dining and living areas are off the large front entry. With walls in ivory white, the living is peppered with furniture that hints at the vivid persona of the rest of the house. It's almost as if the space awaits tongue-in-cheek, as the visitor goes through other spaces in the home.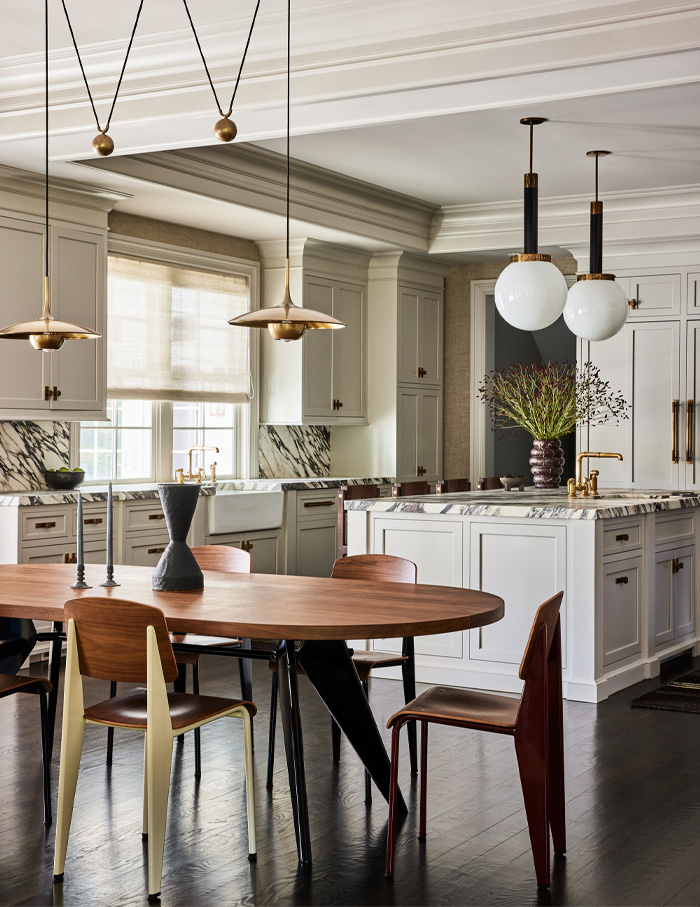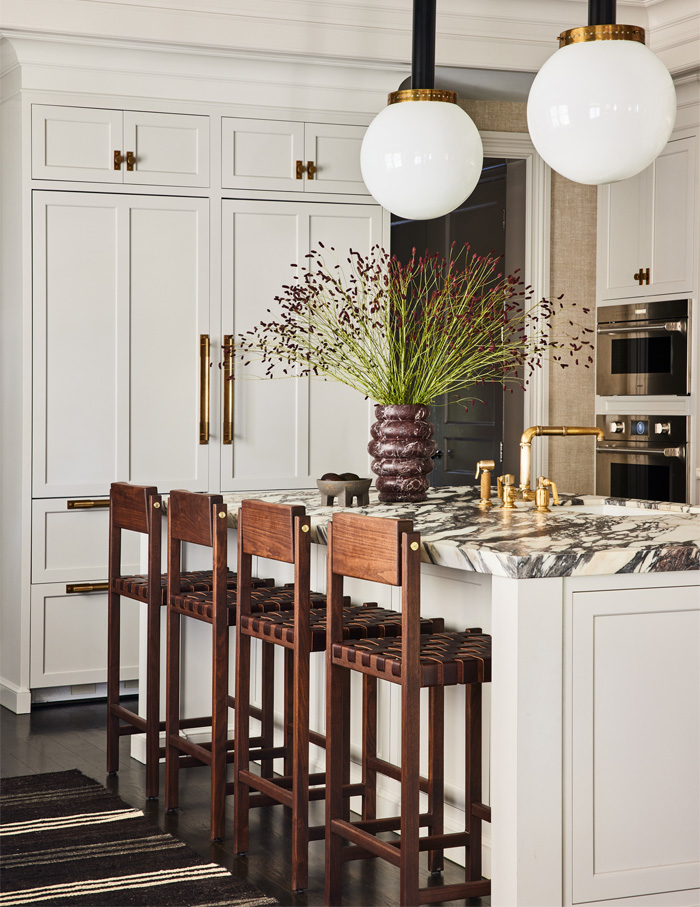 A library, hosting neutral furniture, stupefies with walls drenched in a shade of olive. Past the library, the open kitchen-cum-family room models Calacatta Viola marble-top and backsplash, leaning into an haut monde aura. 
In Fried's favourite space to design, mundane white cabinets were replaced with cabinets painted in a taupe Farrow & Ball colour and Armac Martin brass hardware. Sanitary fixtures by Waterworks complemented the marble texture immaculately.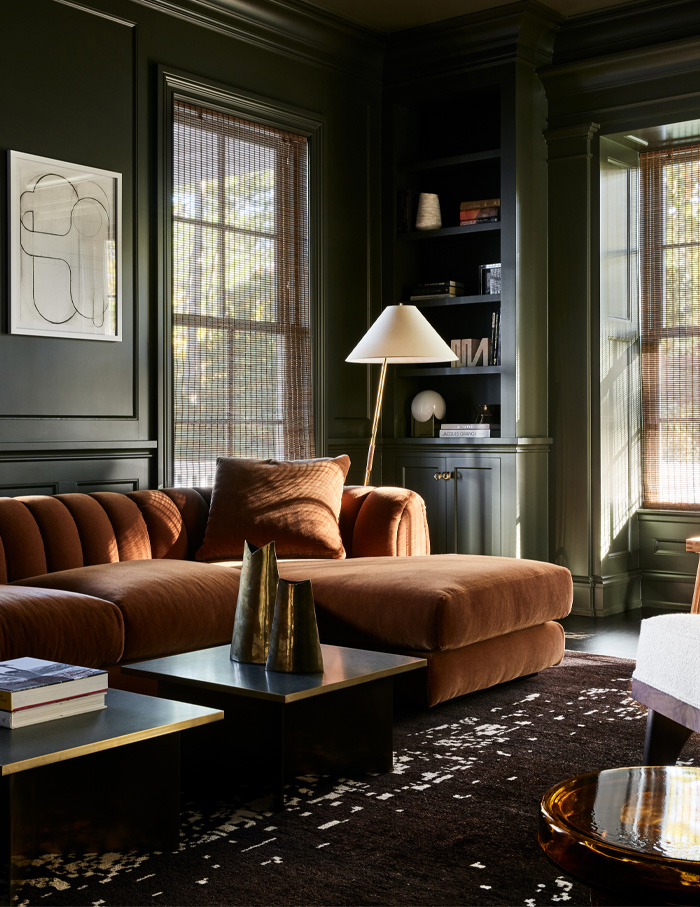 Next, the dining room draped in de Gournay Plum Blossom, enamours with florid detailing on the walls. A walnut, custom dining table with a high gloss imbues old-world charm under a Chandelier by Studio Van Den Akker. 
A bonus room, off the family room, was christened 'Bistro Room' curated keeping in mind informal dining, homework sessions, and other day-to-day activities.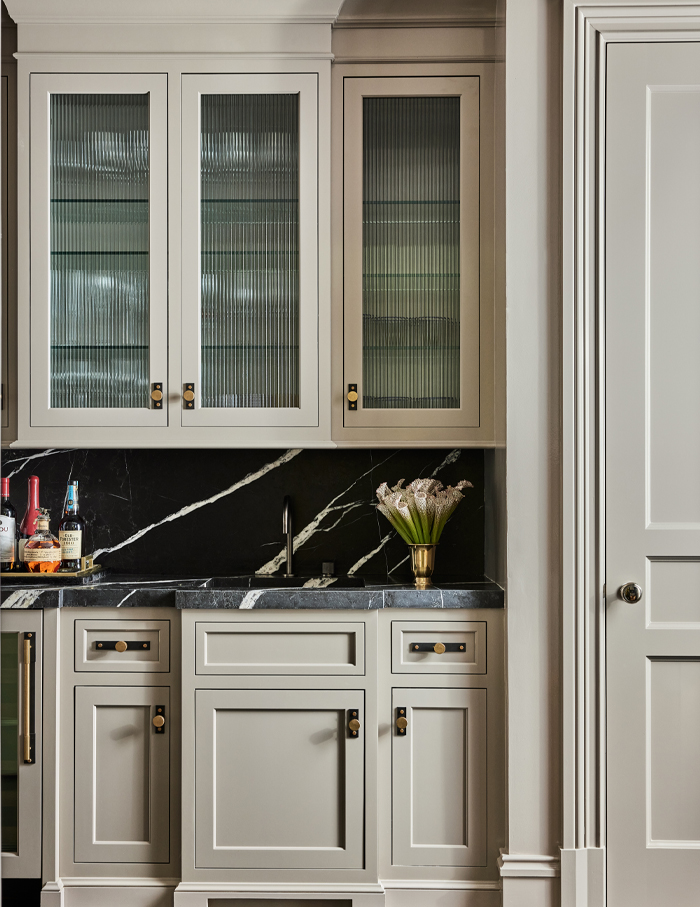 The most quirky space, the Mud Room flaunts mustard skin in contrast to its Belgian bluestone flooring. The other five rooms on the first floor sport individualistic characters, each confined to its own theme.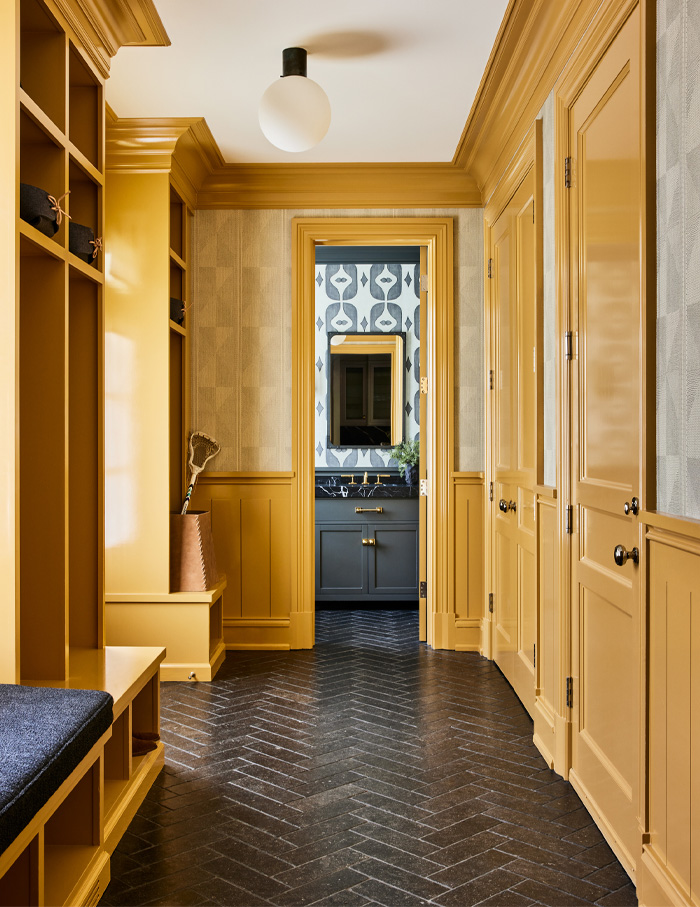 A pink bedroom with a Murano chandelier dabbles equally chirpy colours and floral patterns. An aqua bedroom stirring interest with an Eskayel wallpaper balances the colour's exuberance with hints of subtlety. Finally, the primary bedroom in wallcovering from Lee Jofa embodies modernity with classic elements.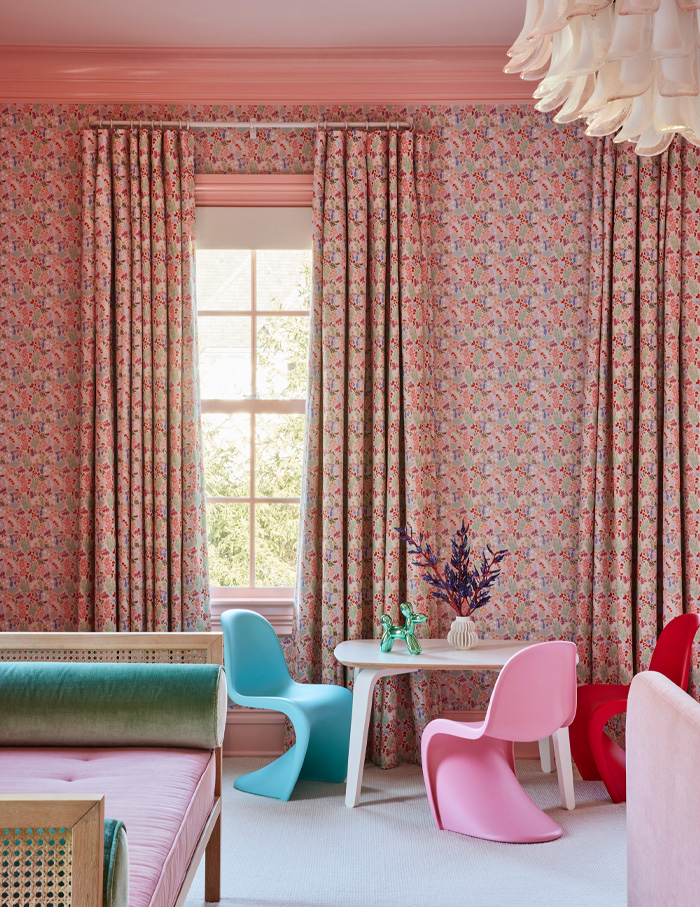 Also, on the first floor, the office is a symphony in timber and neutral shades accentuating it. Custom millwork with fluted cabinets Desk from Atelier de Troupe and a carpet Makrosha induce modernity to the space.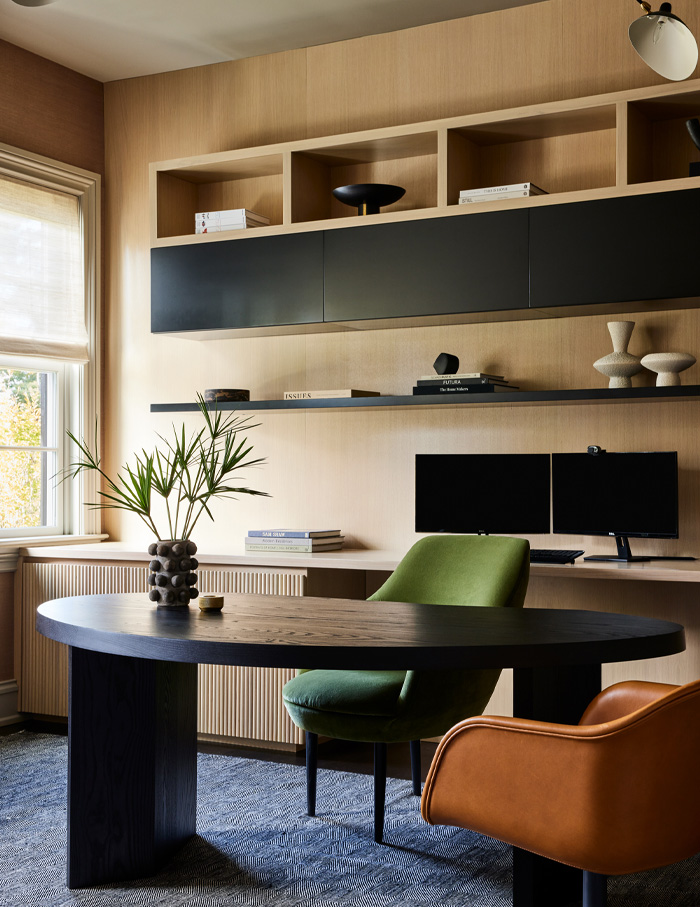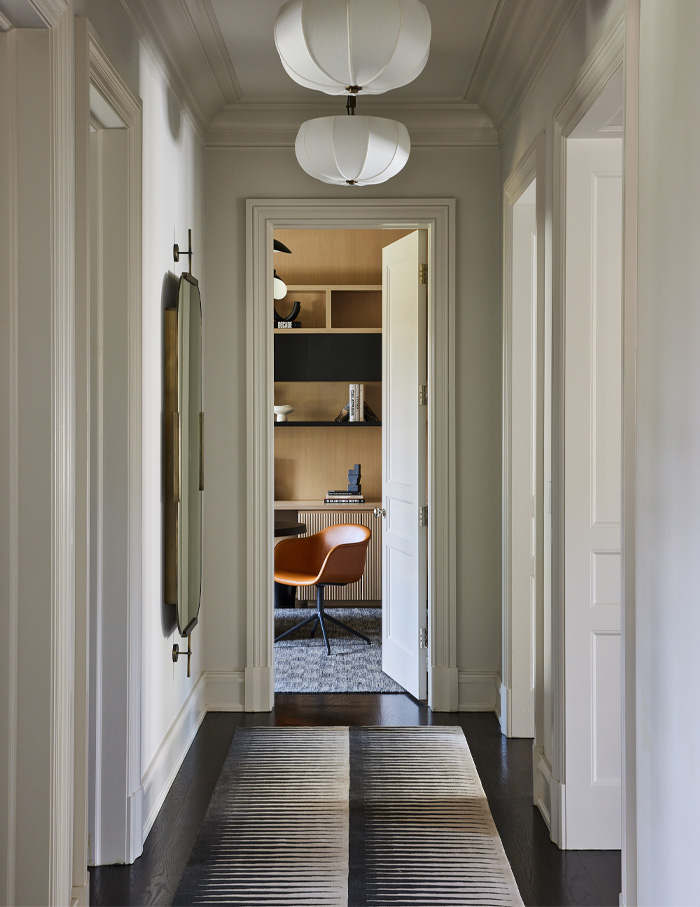 "The home now has so much personality and really tells a story as you walk through it. The colours are more modern than the traditional red, blue, gold typical to colonials. With an unusual colour palette, we gave a new twist to a traditional style," concludes Fried, delighted.
Scroll to catch more glimpses of the home by Monica Fried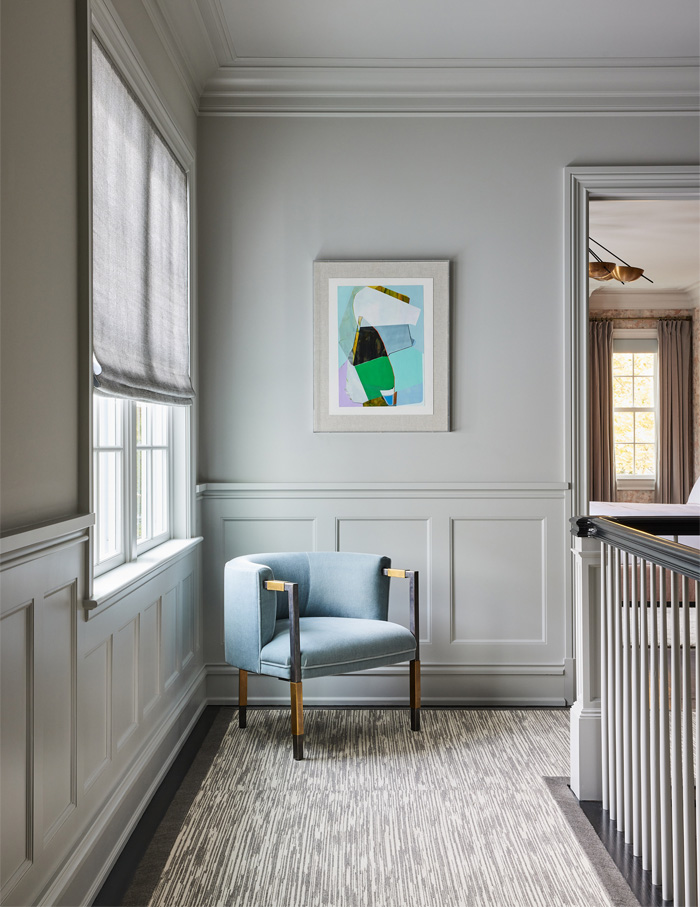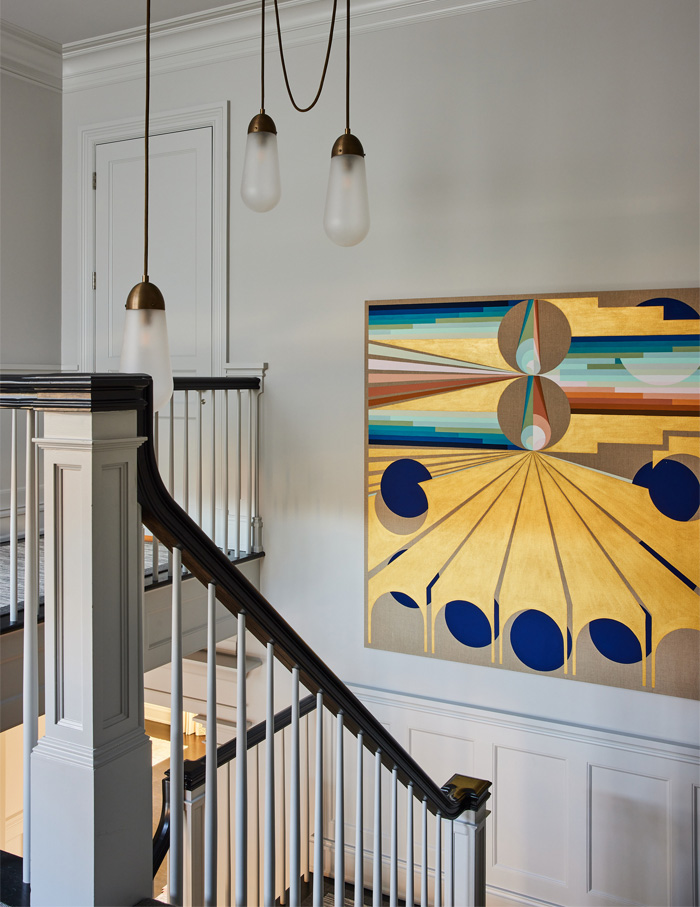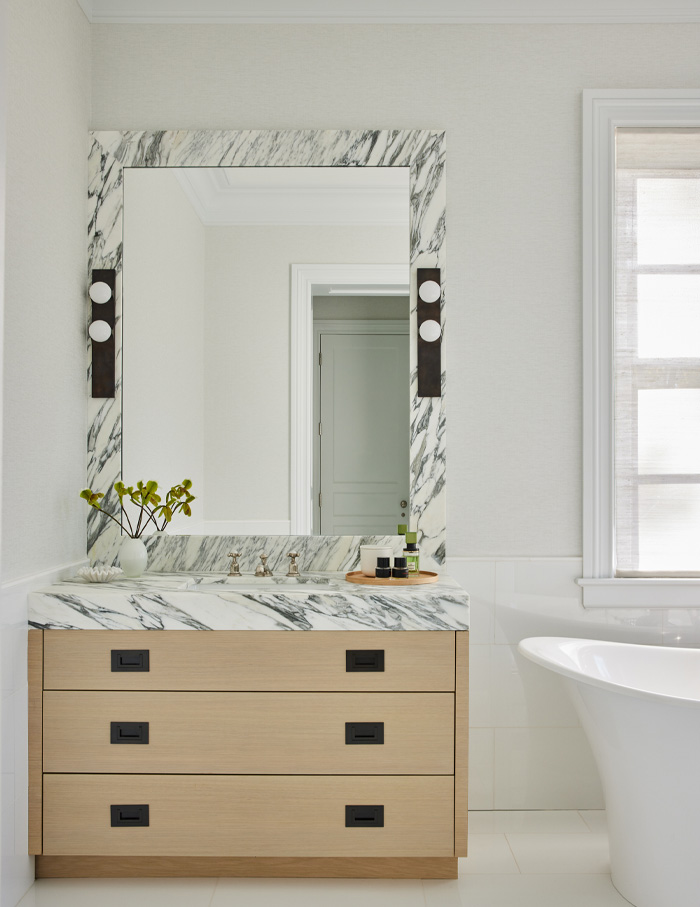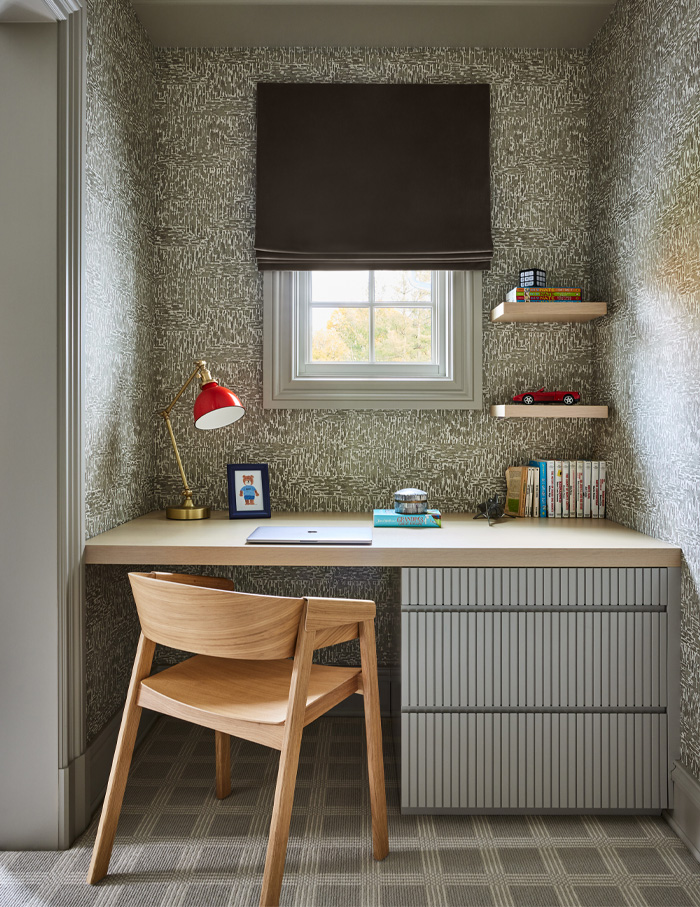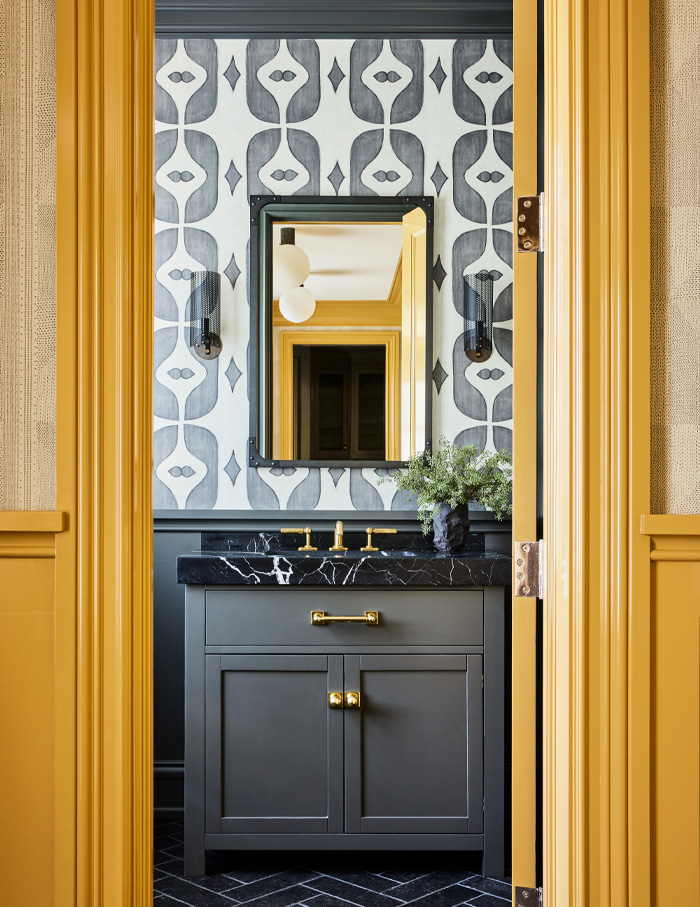 Loved the eclectic mood of this Connecticut home by Monica Fried? Then you must see this Mumbai home by Minnie Bhatt that has wood, cane and colours galore