Design
Check out Häfele's new Combi oven, an interactive design that helps you save some much-needed leisure time
DEC 29, 2020
| By Check out Häfele's new Combi oven, an interactive design that helps you save some much-needed leisure time
With the pandemic hanging over our heads, time conservation has become a luxury we all deserve. The bustling, fast-paced lives we lead demand multifunctionality across domains and activities. Our quotidian commodities can no longer be a master of one, they need to be jacks of all trades! With this thought in mind, Häfele introduces its premium range of Combi-ovens, which combine the standard technology of an oven with added modes of steam and microwave functions—packing three cooking styles in one.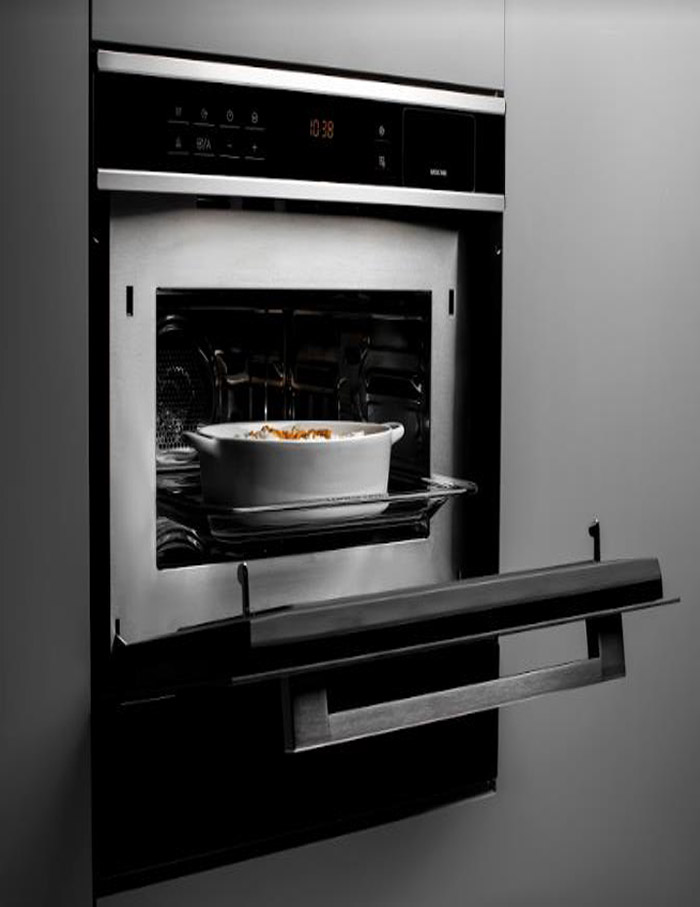 Going beyond the conventional oven cooking method, their multi-faceted option provides diversity paired with ingenious space-saving solutions.
The different types of combi-ovens serve different purposes to expand your spectrum of culinary possibilities. The combi-steam oven blends the convection cooking function with steam to offer a cleaner, more nutritious and healthier lifestyle, while the combi-microwave, provides a perfect balance between a conventional oven and a microwave, reducing cooking time while also retaining the flavours and textures of food. The brand's range also includes an oven with all three modes, so you don't have to compromise on any!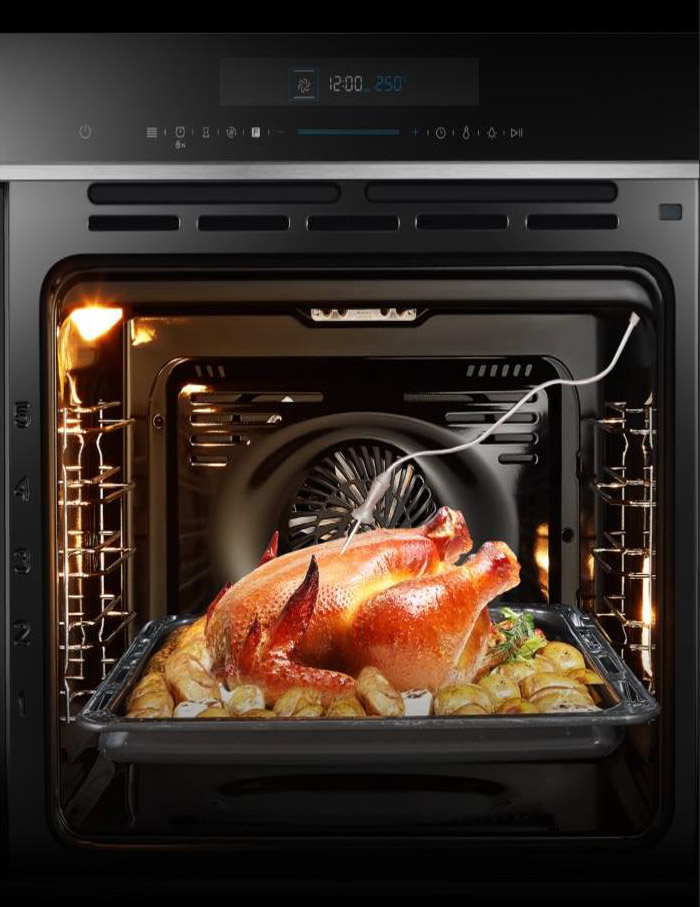 All Combi-ovens come with an intuitive touch panel eliminating complicated chores and to reduce time. They're easy to control, have an auto menu that lets novices pull off impressive dishes, and have multiple cooking levels to get more work done in a shorter time. They also have numerous cooking and combination modes for a variety of cuisines and capacities, offering something to chefs and beginners alike.