Design
Häfele's smart cookware range is here to make cooking fun again!
DEC 3, 2020
| By Raashi Dev
Cooking is a recreational experience that helps you unwind after the tedious humdrum of routine work. However, the calming experience of preparing your favourite delicacies can very quickly turn into a chore given all the time and effort spent in mundane pre-cooking activities. Hafele has the perfect solution for this. Its latest range of smart countertop appliances collectively takes the menial kitchen tasks off your hands, while you relax and watch it happen. Hafele's smart preparation machines come in modern formats coupled with precise functions that make your prep tasks a breeze
Klara and Viola Kitchen Machines
The Klara and Viola Kitchen Machines successfully amalgamate functions of multiple countertop appliances like dough kneader, whisker, beater, chopper, grater, sausage maker, juicer, mixer and blender, creating more space and giving you a bang for your buck.
Oktablend Vacuum Blender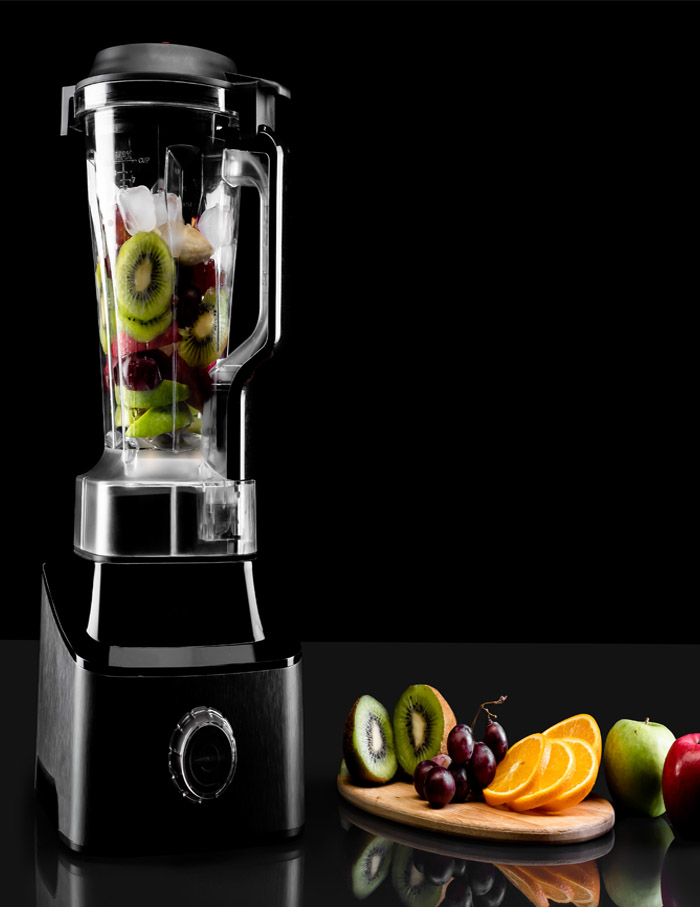 The Oktablend Vacuum Blender laden with VacuoTechnology helps remove air and oxygen responsible for the oxidation of food and subsequent depletion of the micronutrients, enhancing the shelf life and nutrient content of the blended food. This technology allows food to be stored for a long time while preserving its nutrients.
Melange Professional Blender: The high-speed Mélange Professional Blender has titanium coated blades which are the strongest motor in the market, perfect for blending hard fruits and vegetables and grinding dried Indian spices with minimum effort. The fully digital machine also comes with a unique one-touch operation for smoothies and ice crushing, giving a choice of up to 30-speed levels for the perfect blending and grinding results.
Magnus Cold Pressed Juicer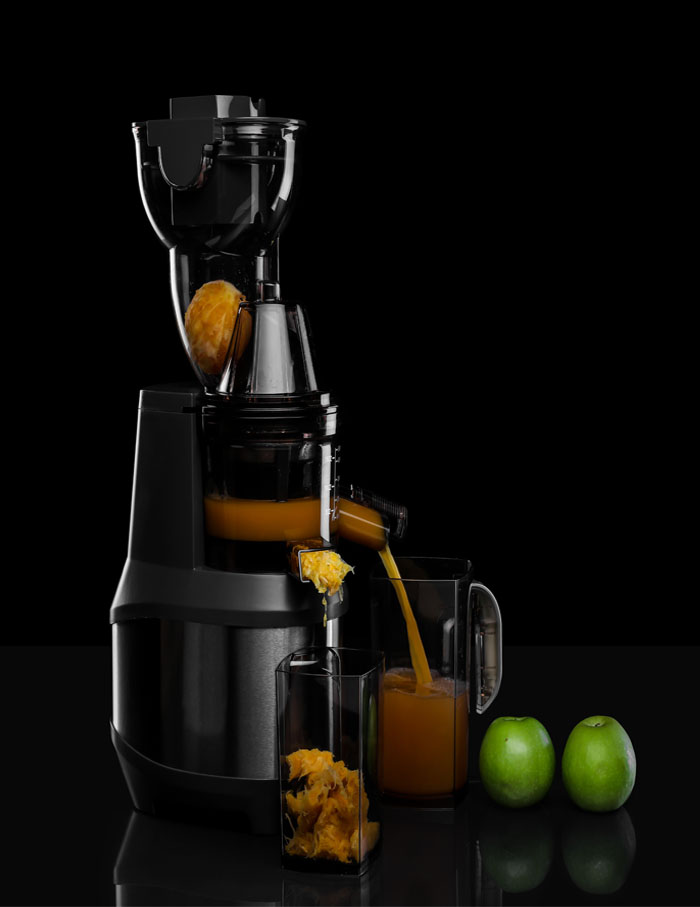 The Magnus Cold Pressed Juicer is designed to work at a much slower pace as compared to your regular juicer, allowing it to extract fruit and vegetable juices without applying any heat. The absence of heat helps retain the maximum amount of nutrients, vitamins and enzymes, while also preventing oxidation.
Amber Electric Toaster Machine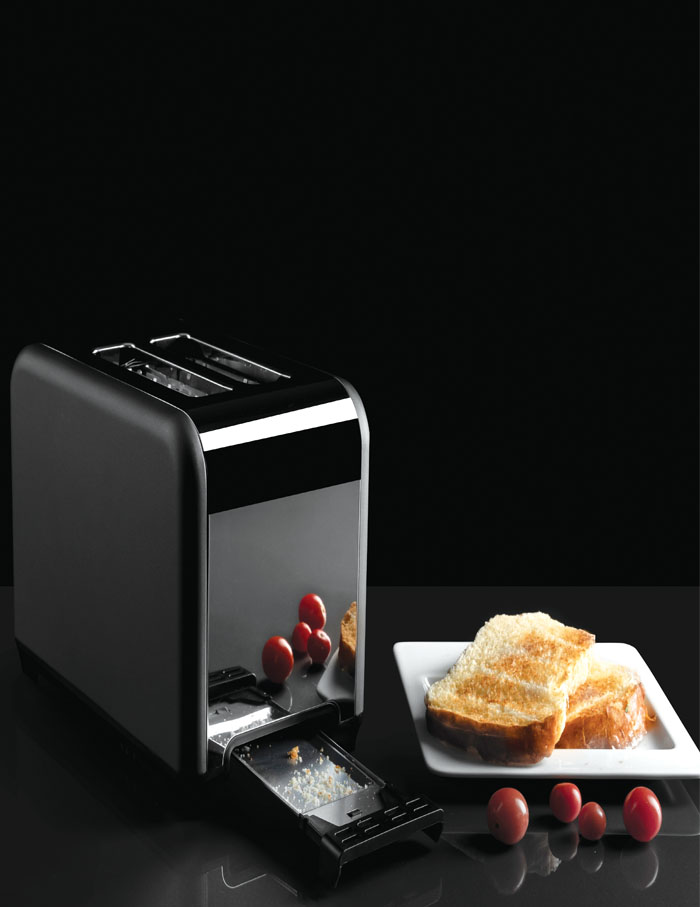 The 2-Slot Amber Electric Toaster Machine comes with seven adjustable browning levels that enable you to not only prepare fresh, crisp toast but also to defrost and reheat the pre-prepared ones.
Dome and Queen Electric Kettles: The Dome and Queen Electric Kettles come with a temperature display slot and have a high capacity to heat water, these kettles come with removable limescale filters for easy cleaning. The stainless-steel body, inner water level markings, non-drip spout and sleek handle make the kettles extremely convenient and durable.
Also Read about Hafele's new space-saving furniture collection!