Design
Colour divides the aesthetic of Neuma—Mumbai's neoteric restaurant designed by Ashiesh Shah
NOV 1, 2022
| By Kashish Kaushal
Expressing bygone eras through heritage, resting silently in the middle of chaos and defining cityscapes, Mumbai's architecture is influenced by Neoclassical, Victorian-Gothic, Art Deco, Indo-Saracenic and contemporary architectural styles. For those who are perceptive enough to observe it, they are still alive and kicking amidst the city's fabled commotion. An equally nostalgic gem that once stood as the city's first standalone fine dining restaurant, Indigo, has now been transformed into the suave and stylish Neuma. Just how change is the only constant, this restaurant retains the original character and at the same time, plays a steady game with multiple design variables.
Stationed at Colaba, Mumbai, the moment you step inside Neuma—owned by filmmaker and television personality Karan Johar and designed by Ashiesh Shah, a sensorial experience awaits you. "Every room has a distinct character leaving the viewer in absolute awe and surprise," says Ashiesh. Art pieces and collectibles sourced from all over the world reminiscent of a collector's home lend a certain affability to the space.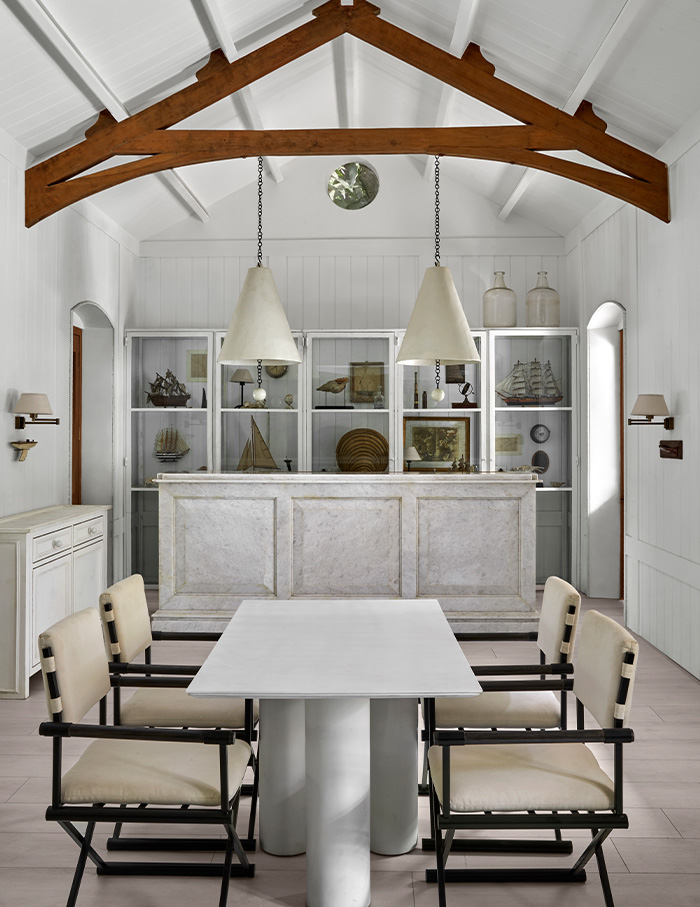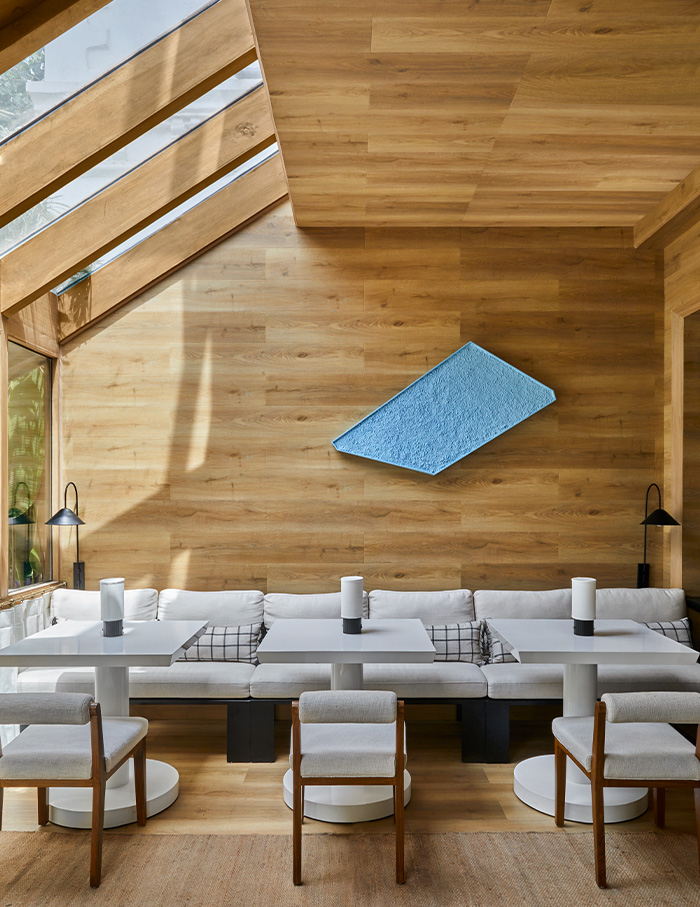 Bathed in natural light, the oakwood sun porch area with its skylight opens up to the trees and infinite sky lending a certain warmth to the space.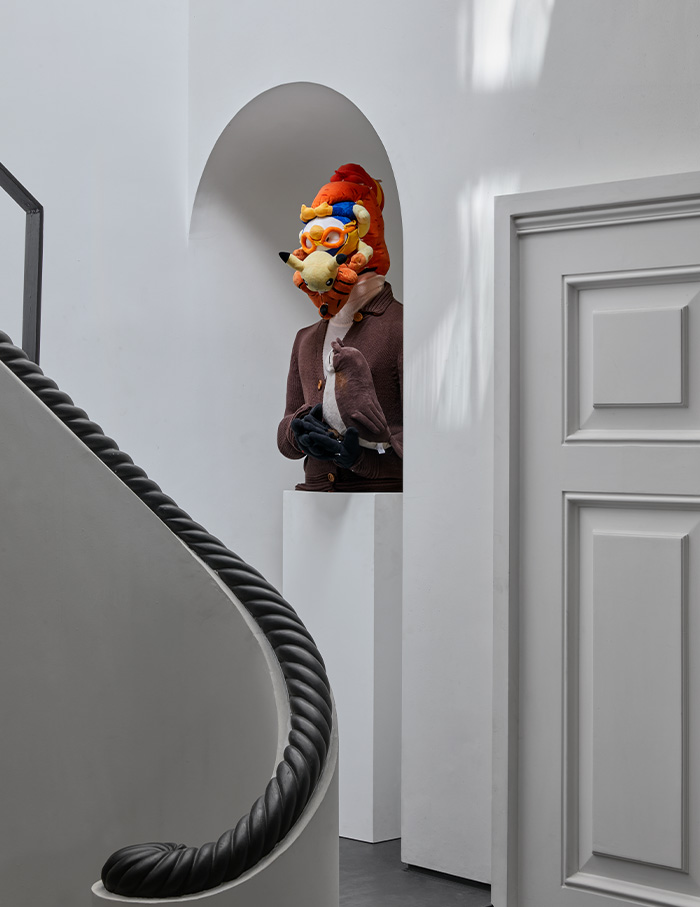 The courtyard with its black and white old world cement tiles are complemented by the detailed moulding panels on either side. The bar, realised in hues of red, is characterised by a sculptural light fixture inspired by Anish Kapoor, much like a cigar lounge room clad in wood adding a dramatic flair.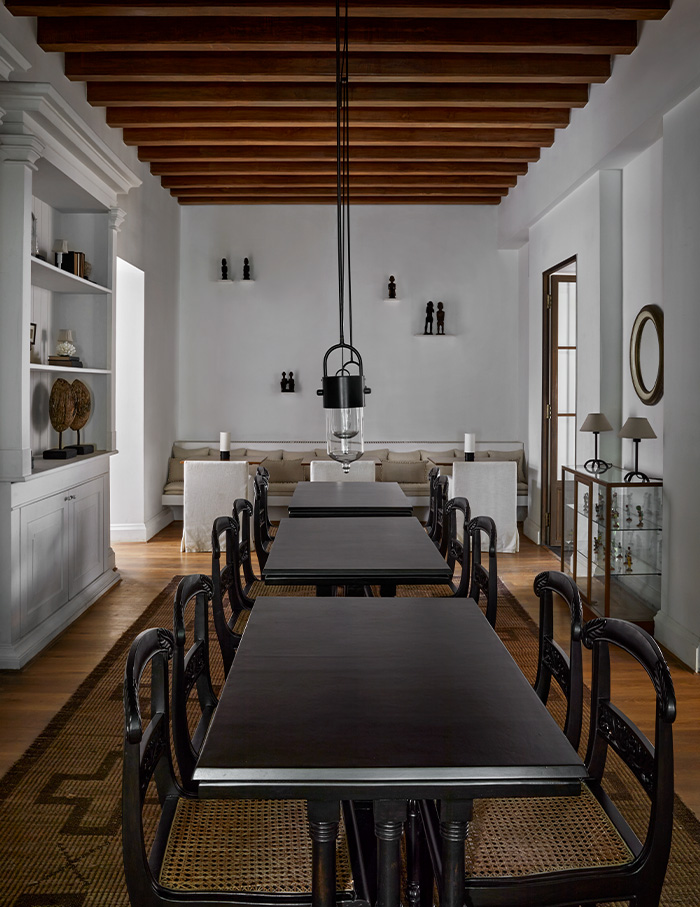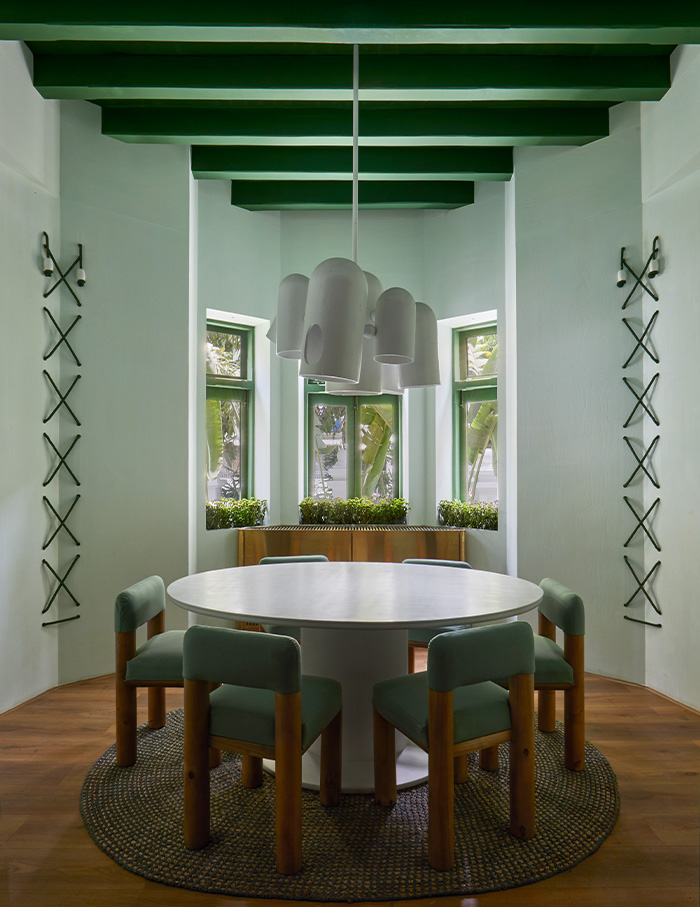 The private dining area, also referred to as the corset room features chairs and curtains with Channapatna bead tassels in tones of yellow. 
The detailed corset panels paired with the Atelier's signature Guccha light serve as the highlight of the space.  The staircase leading to the first floor, amply lit, is distinguished by its rope-detailed handrails inspired by Ashiesh Shah's sojourn in Sri Lanka.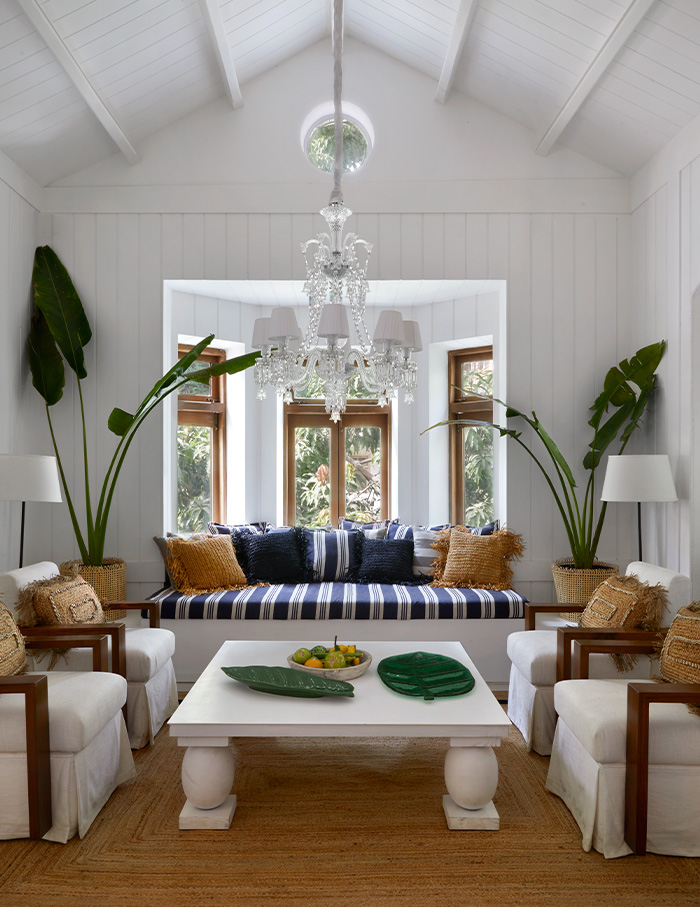 The outdoor bar upstairs in hues of black coupled with foliage and water features is contrasted by its adjacent indoor dining area with a nautical vibe realised in blue and white with stunning chandeliers alongside its panelled walls. Set against a medley of backdrops, this soulful restaurant with its layered aesthetic is the definition of modern luxury, colour and vibrancy!
Click here to discover more about Neuma, featured in the October-November 2022 ELLE DECOR India issue!