Homes
Chinmay Patel and Noopur Shah of Projects 3.14 create a breathtaking visual affair with The Blue House
FEB 3, 2021
| By Urvika Barua
Partners Chinmay Patel and Noopur Shah of Projects 3.14 have curated this 1,300 sq ft home in Ahmedabad with a blend of minimal and dramatic themes. The three-bedroom home is designed such that it imbues a sense of comfort for the family.
Adhering to the modish trend of developing minimalist spaces or void canvases with pops of bespoke accessories, the design plan for this abode includes creating a familial narrative. "Colour-blocking is used extensively to balance the matte blue with glossy yellow," shares Patel.
While the home is drenched in blue hues, accents of solid wood brass and subdued upholstery create a sense of harmony between spaces. Seamless, monochromatic artworks are placed along the edges of spaces to align the residence's visual rhythm and develop an unrestricted flow of spatial interaction.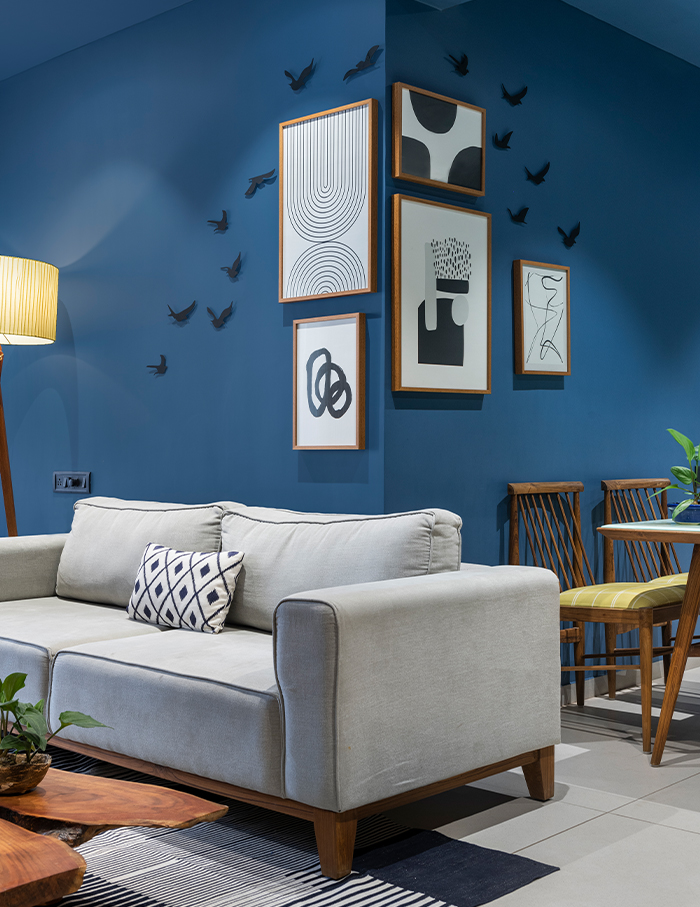 A wooden fluted door greets visitors at the entrance, which unsurprisingly features an azure-tinted foyer and hints at what lies within the home.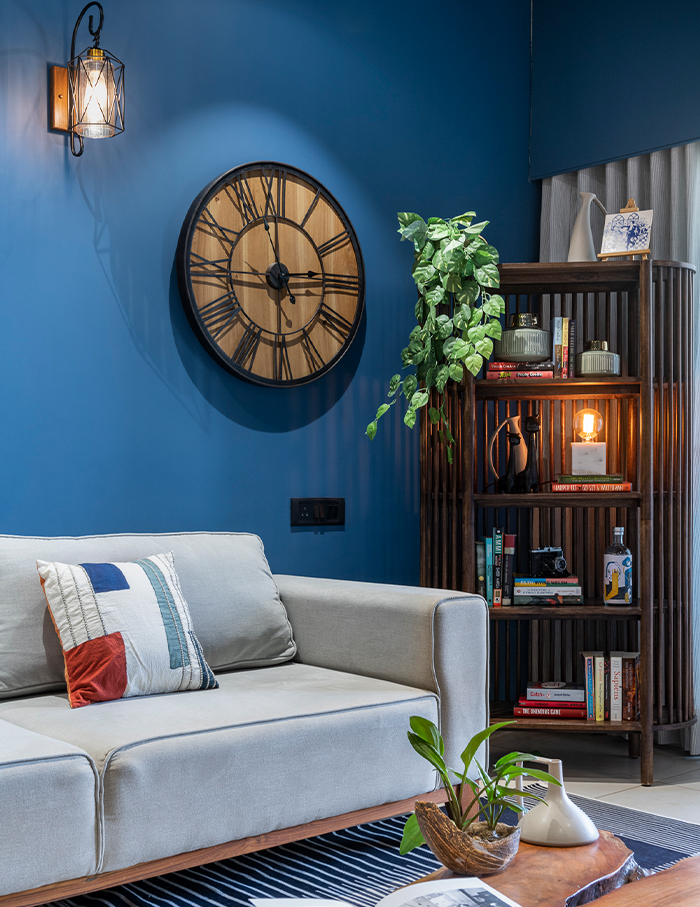 A passage leads to the bedrooms—the children's, guest and master in this order. While the kids' room is cloaked in pastel hues, vibrant floor tiles add a pop of colour to the space.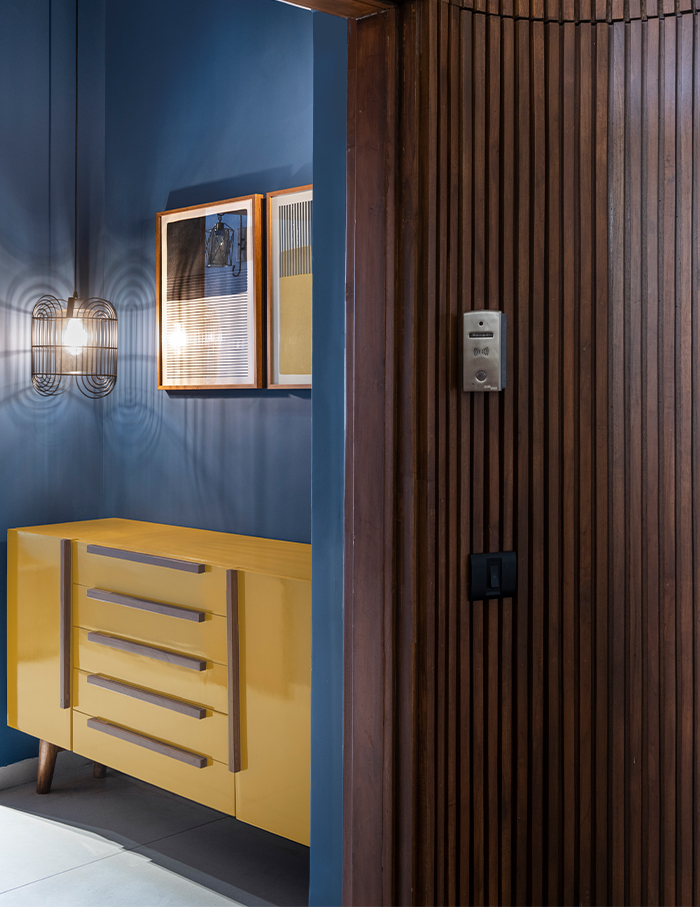 "One of the major structural changes we made was to eliminate the partition wall in the hallway. This created a free-flowing zone between the kitchen and living areas," shares Shah.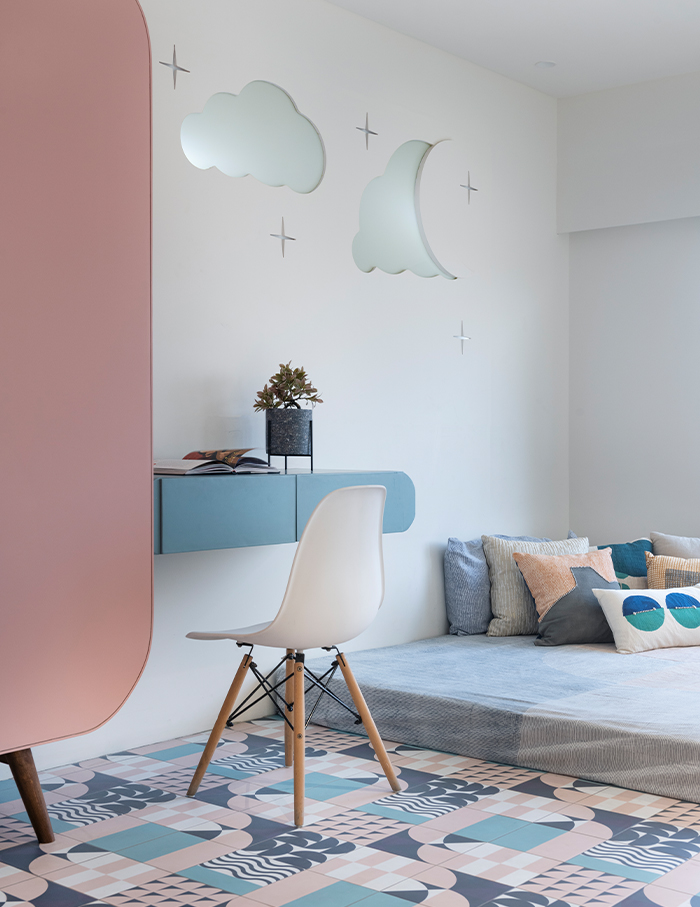 When talking about their design philosophy, the duo says, "We like to go above and beyond the conventional ways of exploring a site. Understanding the homeowners, their routine and lifestyle is what becomes the basis of identifying sketches that best personify spaces."