Lifestyle
Celebrate womanhood this Mother's Day with handcrafted gifts that make lockdown celebrations special
MAY 3, 2021
| By Kavya Joshi
Over the year of spending time with family, we've found many reasons to celebrate every single person around us. Considering Mother's Day is this weekend, we recommend you celebrate the occasion by giving her something she'll treasure.
Jute Collection by OBEETEE (see scroll above)
Obeetee's legacy dates back to 100 years. With an international existence, the brand is known for its luxury rugs and carpets crafted with perfection and love from experienced artisans across India. In addition to being sourced locally, Obeetee products are ethical and sustainable. The new Jute Collection, 2021 is the perfect idea for a fresh start in order to do your bit for the environment!
Statement Mirror by Hèrmosa Design Studio
Born in the niche of luxury home decor brand Hèrmosa Design Studio, this lovely black and white statement mirror is one of their most eclectic designs. The brand aims to dress up a wall in a way that offers an aesthetic finish to the room while maintaining a high level of product efficiency.
Misa Luxury Candles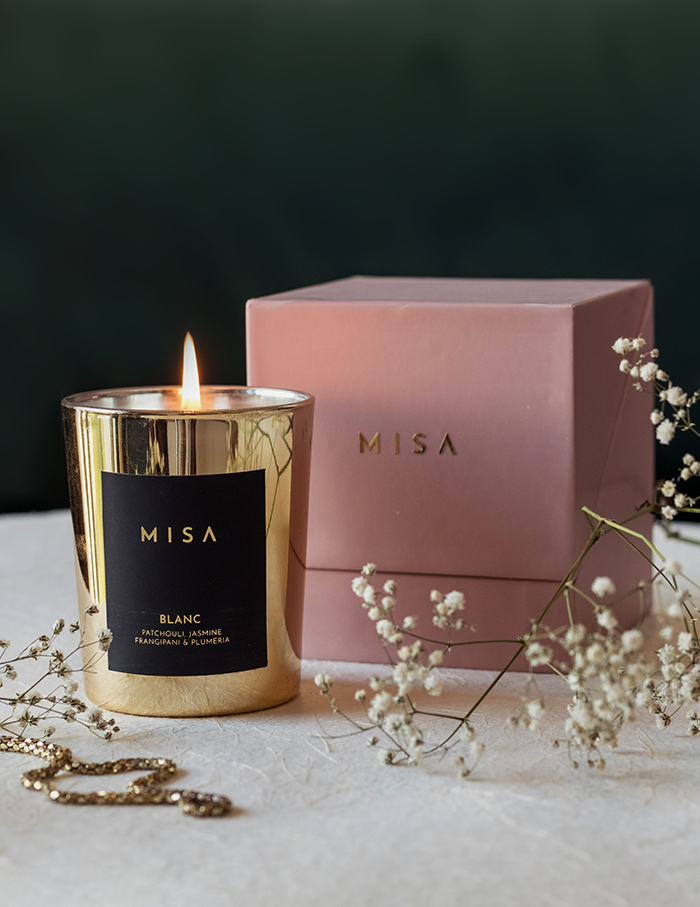 Misa, a luxury home fragrances brand, offers a selection of scented candles that serve as a gentle reminder to invest in self care and embrace the little things in life. They come in singles as well as gift boxes! The brand only uses the highest quality of natural essential oils and 100% soy wax, without any added chemicals, toxins or dyes. Each candle is cruelty-free and sustainably manufactured, without compromising on quality and finish.
LAB x Neon Attic
LAB x Neon Attic pioneers the concept of furniture as high art and commits to working exclusively with local artisans to encourage India's art and craft sector, especially during the pandemic. Whimsical and playful, their designs are inspired by their travels and international experiences. Ara creates a dramatic appearance with its colourful feathers and playful nature of the macaw acting as a focal point for this plush chair. Sculpted for comfort, this chair's design has a firmly cushioned seat to provide exceptional back support for long periods of time.
Amalfi Collection by Rena Germany
Inspired by the vivid hues, rugged cliffs and cubic houses of the Amalfi coast, the namesake collection by Rena Germany, offers a variety of serve-ware including but not limited to salad bowls, sushi plates, scoops and cubes as well as dessert plates. The entire collection is made of porcelain and is microwave, oven and dishwasher safe!
Calmosphere from The Serene Collection by Vaishali's Atelier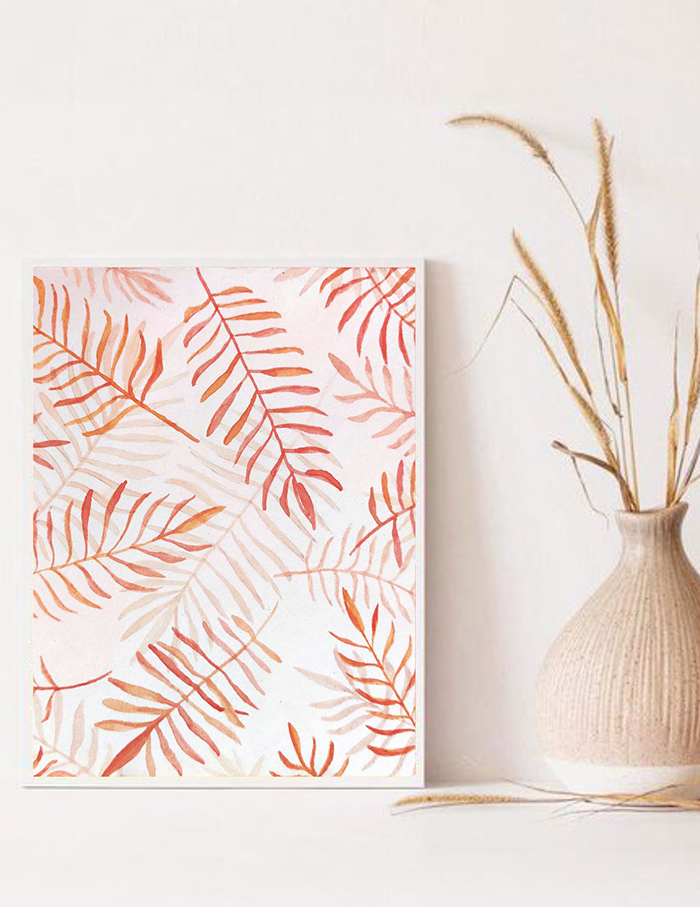 We love the Serene Collection by Vaishali's Atelier that comprises hand-painted wall art and is the perfect soothing gift, similar to a mother's calm embrace. Not only does this collection add a sense of charm but it also exudes a minimalist aesthetic to your home.
Bloom Magazine Holder by Baaya Designs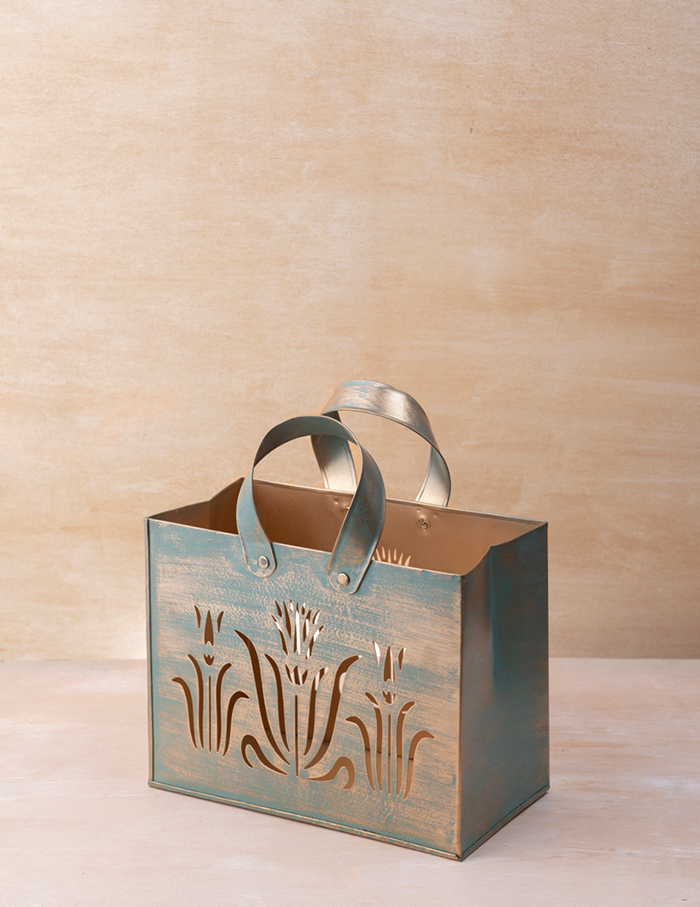 Spruce up your reading corner with this stylish magazine holder from Baaya Designs. Beautifully organising your reading materials, this stencil cut holder is drenched in an elegant platina finish, Kick back and put your feet up to enjoy your daily reads!
Lito Collection by L'Objet at Emery Studio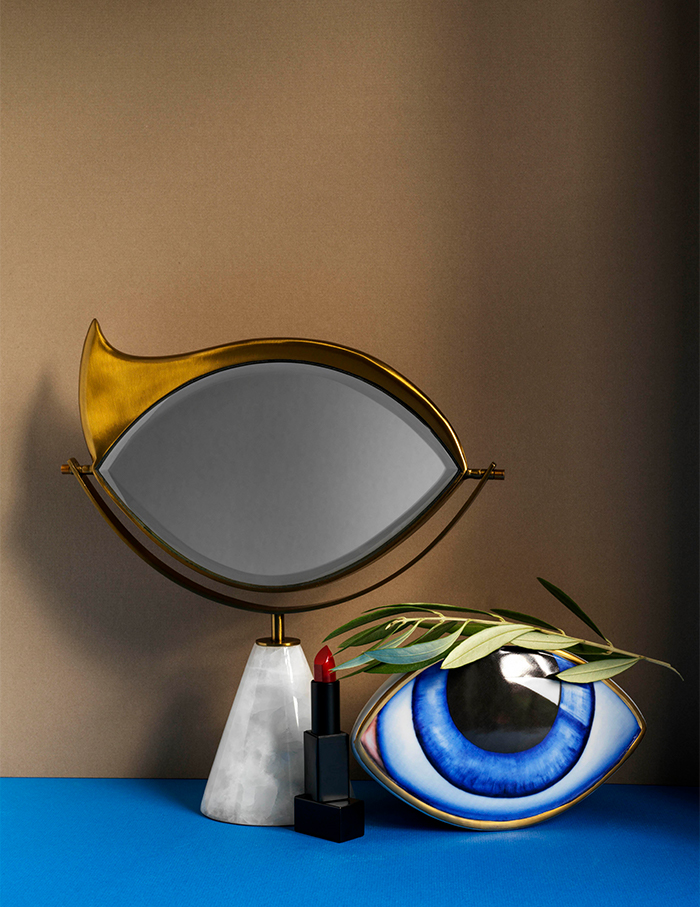 A chance encounter on a remote beach sparked a truly unique partnership between Mykonos-based jewellery designer Lito and L'OBJET founder Elad Yifrach! A captivating synthesis of artisanal craftsmanship and global design, the L'OBJET + Lito Collection newest range comes just in time for Mother's Day! The magnificent Lito series comprises exquisite tableware such as plates and vide poches, a magnifying glass, a magnifying glass box, a letter opener, a stationery box, a vanity mirror, a bookend, a vase, candles and a paperweight. The stunning pieces from this collection will instantly enhance the interiors of any space! These products are available at Emery Studio.