Design
Bombay meets Mumbai— Shonan Purie Trehan revamps the Bombay Canteen located in Kamala Mills Mumbai
FEB 13, 2023
| By Tamanna Doctor
Rekindling an old flame, Bombay Canteen, an award-winning restaurant and bar, revamps its space after 7 years of providing an avant garde dining experience. Surrounded by glass clad offices of the Mumbai skyline, the restaurant is located amid the hustle bustle of the Kamala Mills compound. Housed within a recreated old Mumbai bungalow, the 4,000 sq ft space is redesigned by none other than Shonan Purie Trehan, Founder and Principal Architect at Labwerk.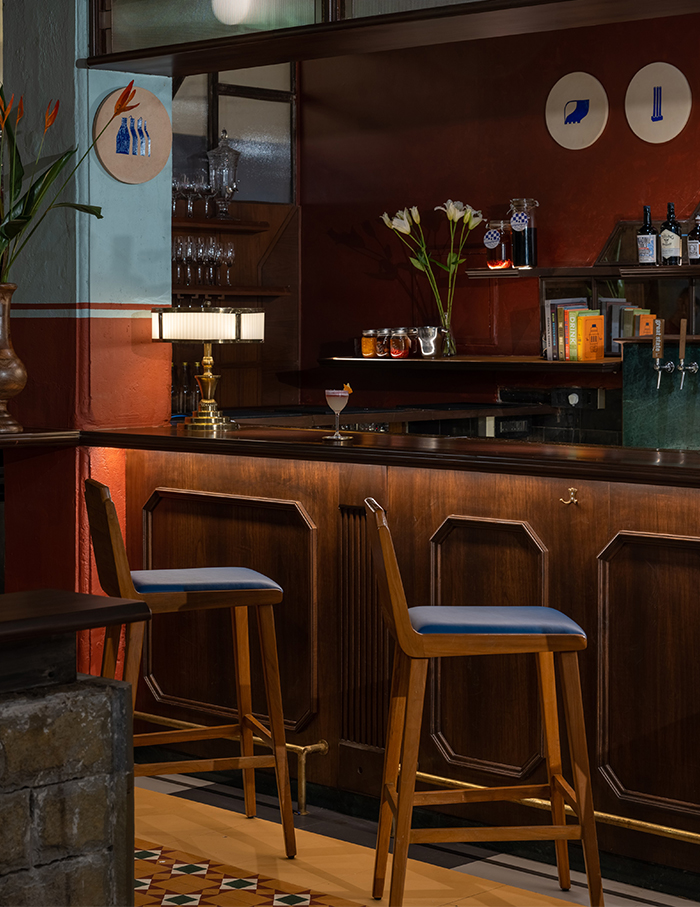 Reminiscent of the old with a purpose for the future, the space amalgamates earthy aesthetics, warm wood, alluring terrazzo tabletops, glinting stained glass, traditional patterned tiles, low stone walls and high-ceilings with tasteful art, graphic design, contemporary illustrations and a massive commissioned artwork called 'Bombay On A Plate' by Sameer Kulavoor, a Mumbai based contemporary artist and founder of Bombay Duck Designs.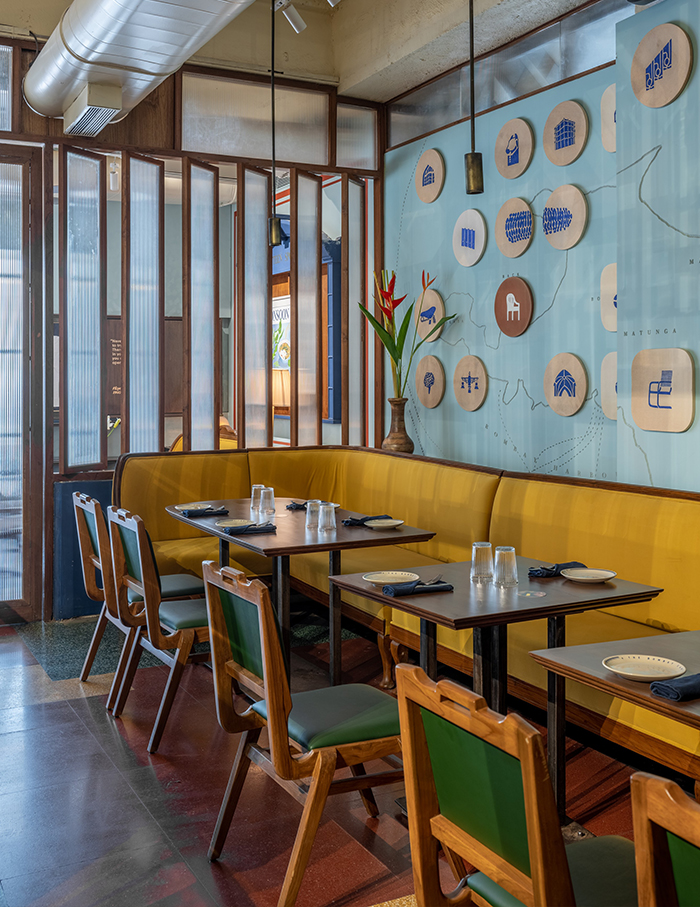 Upon entering the space, one is greeted by the foyer, where one can enjoy a delicious cup of coffee, engage in meetings or just use it as a waiting area before being seated. Doused in blue jewel tones with wooden accents along traditional patterned tiles, the main dining space is adorned with Art Deco lamps that remind one of a quaint dining room in an old-Bombay bungalow. Following this space, the gallery section houses all sorts of contemporary art.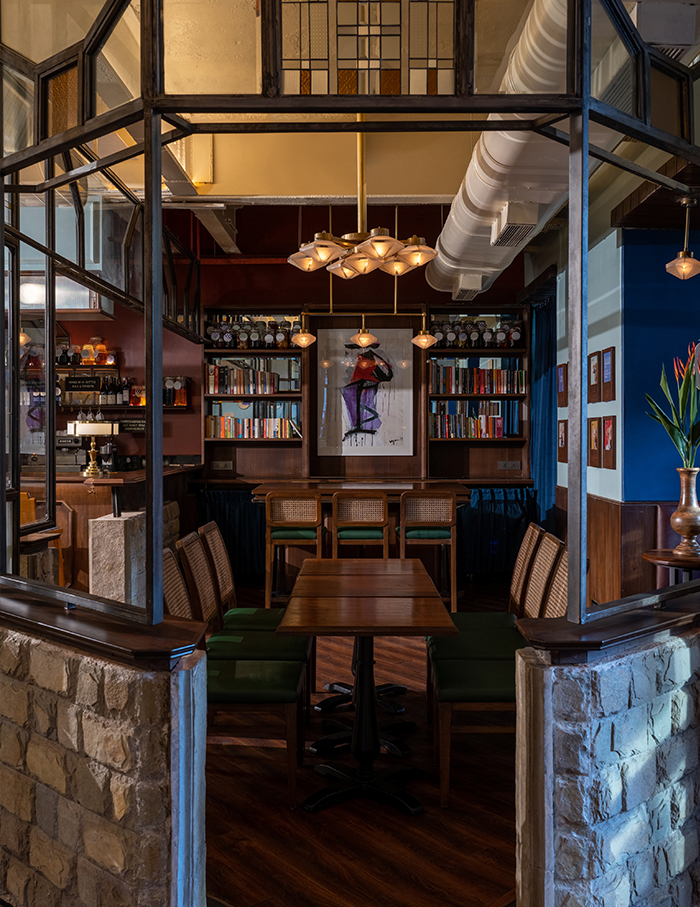 As you walk further, one is greeted by the lounge-like section that has a covered balcony to maintain privacy as it hosts larger groups.The cosy and intimate bar booth aims to encourage its occupants to connect, converse and unwind.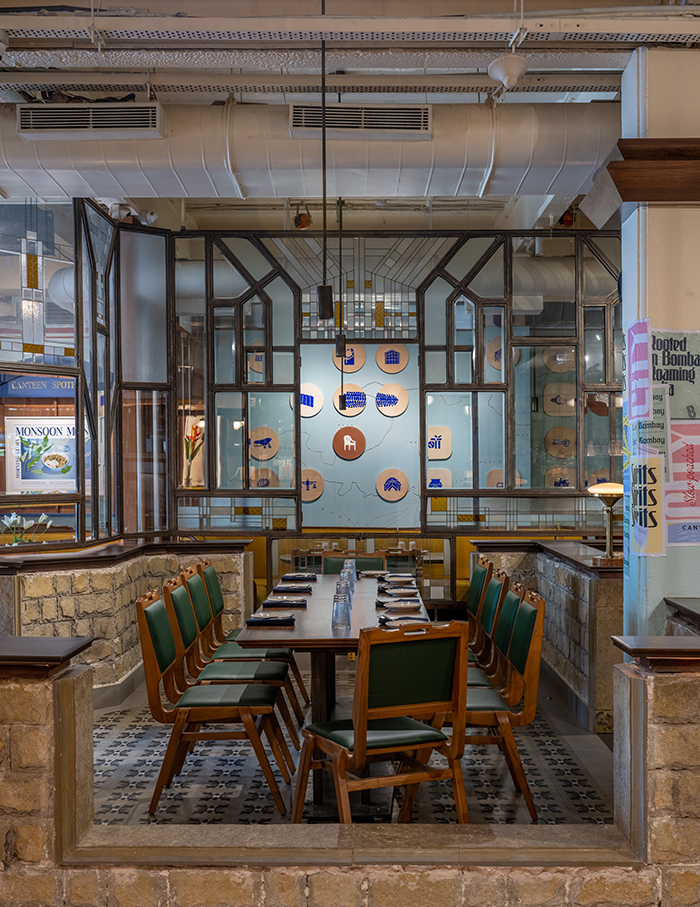 ​​Taking inspiration from cultural cues and eating habits, the menu curated by the restaurant heroes the sheer diversity of India's culinary repertoire. The bar, the food, the furniture all scream Bombay to their full extent!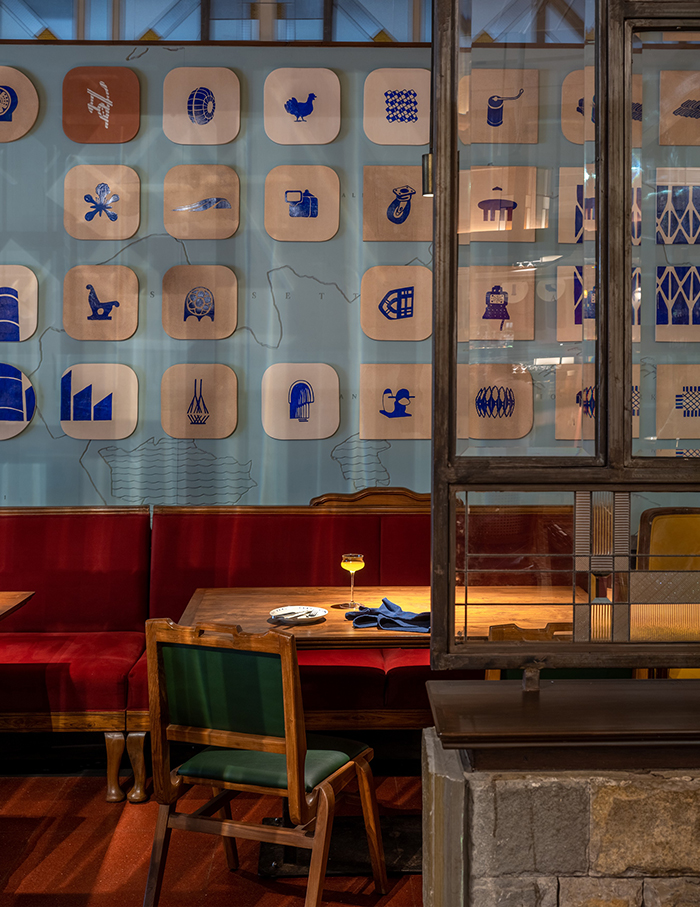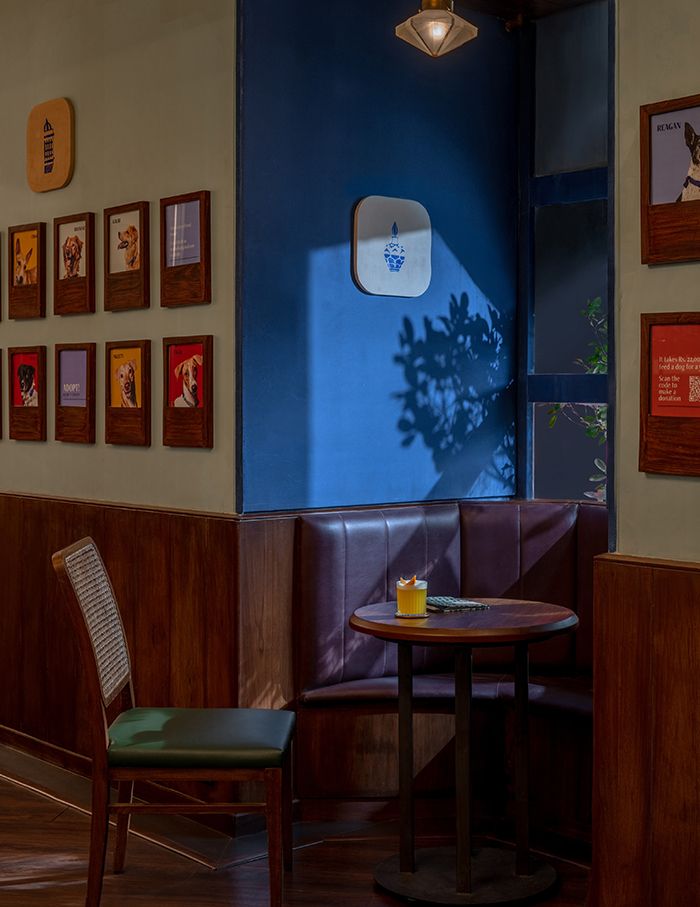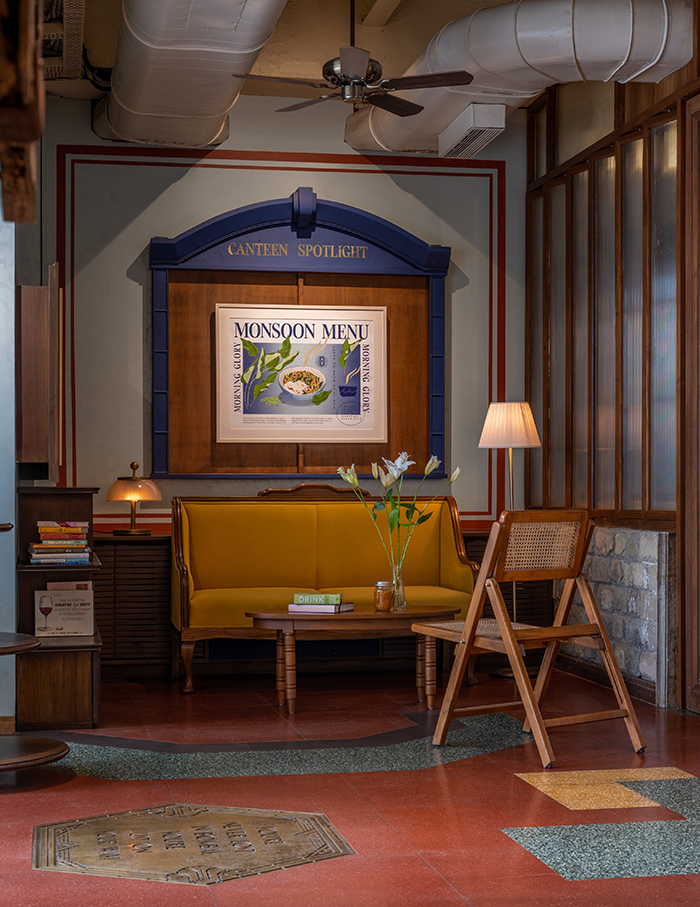 You may also like: Jiten Thukral and Sumir Tagra Latest series 'Arboretum' is a contemplative Imaginarium at the Nature Morte Gallery