Design
Jiten Thukral and Sumir Tagra Latest series 'Arboretum' is a contemplative Imaginarium at the Nature Morte Gallery
FEB 10, 2023
| By Tamanna Doctor
Arboretum, a month-long exhibition at Nature Morte, the gallery at Dhanmill, showcases works of the Delhi-based dynamic art duo Jiten Thukral and Sumir Tagra. Literally meaning 'botanical garden', Arboretum is a collection full of green foliage with artistic glitch-like distorted pixels.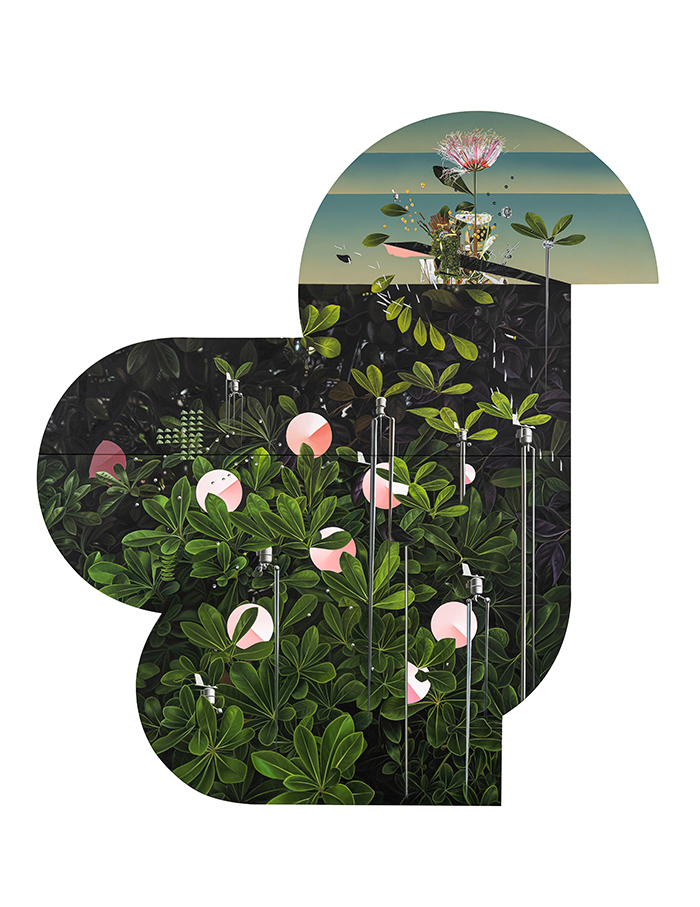 A big part of reliving the past moments, and surviving the pandemic without any live interaction has been made bearable with the help of photos. Our ways of consuming our surroundings, by clicking pictures, has become a part of our everyday routine. The work looks into the idea of consumption of nature, in the time of intimacies with technology. Setting in motion a new wave of dependency on technology, the pandemic has increased the speed of the process exponentially. The thought-evoking idea behind the series is "Whether there is truly any escape from being seen," explains Sumir. With altered attention patterns, our behaviour of seeing, contemplating and thinking deeply have changed.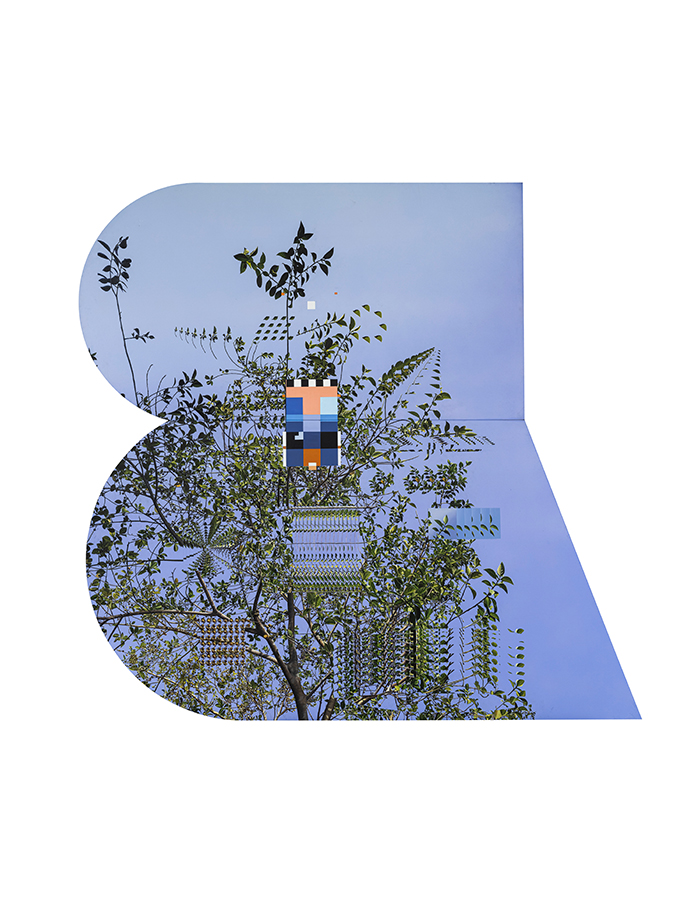 Painted in photo-realistic detail, Arboretum makes one reverse the desire to photograph and just observe for long stretches of time, reflecting on the pieces like logging data through a system and interpreting the details using dots and visual representations. Breaking the fourth wall with an amalgamation of humour along with a feeling of angst, hidden behind the foliage are characters that make it seem like they're watching you watch them.  "Art acts as a mirror. At times, artistic voices are essential to building cultural values. Art is used both to comfort and bring compelling discourses," mentions the duo.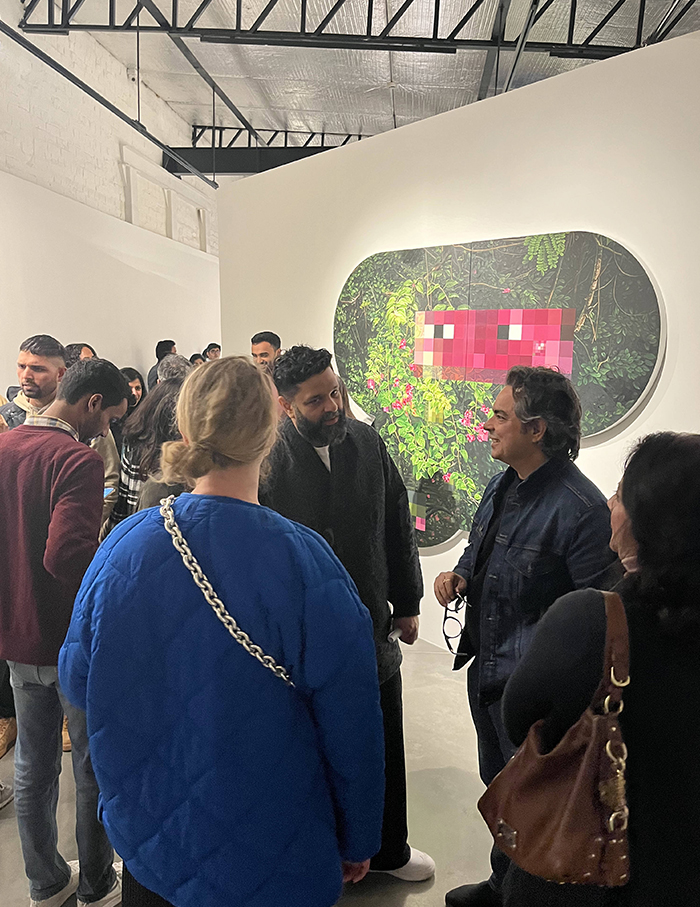 Aparajita Jain, the Director at Nature Morte concludes, "I am looking forward to sharing Thukral and Tagra brilliance with all our viewers. Their take on AI and the more recently launched chatbot, chatGPT, and the consequences, implications and intermingling of technology in humanity's experience of existence. The paintings lure the viewer through their pixelated beauty into a distorted reality, where the interchanging of the metaverse and the real world have begun."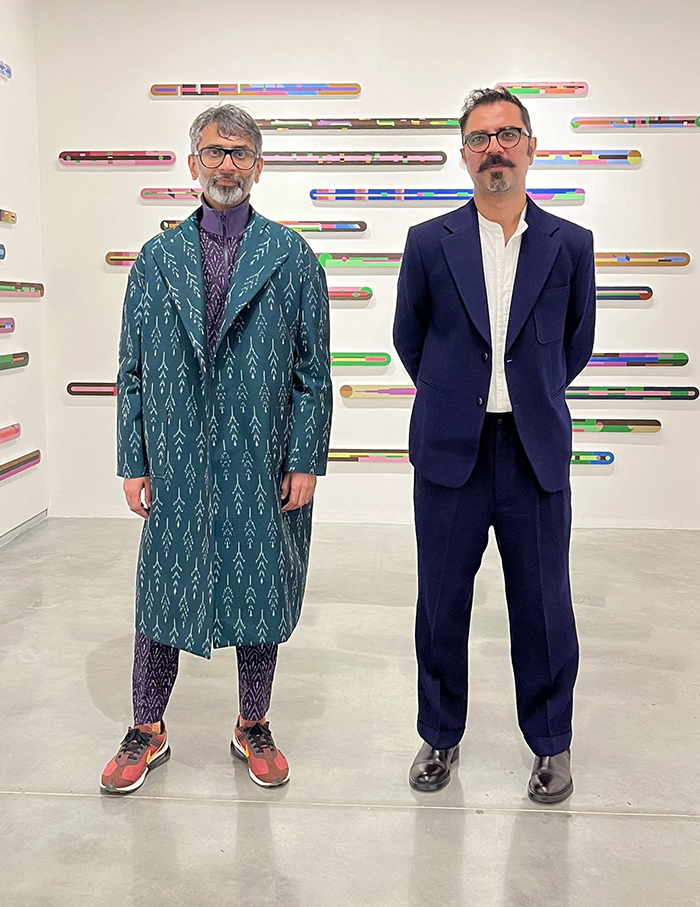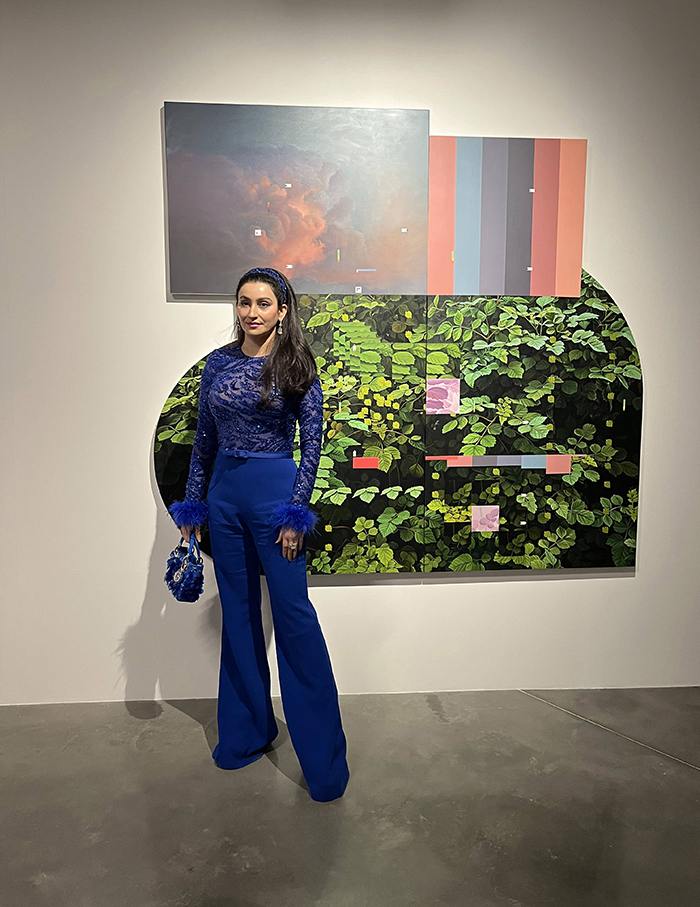 The show will be on till 26th February 2023, at Nature Morte Gallery, the Dhan Mill, 287 – 288, 100 Feet Road, Chhatarpur Hills, Delhi.