Homes
Berjis Desai shares the pleasure of living in Villa Loto Bianco, conceptualised by Shruti Jaipuria of MAIA Design Studio
SEP 1, 2021
| By Berjis Desai
Buzzing fireflies, prickly shrubs, mucky ground; as we were about to turn and leave, we saw them. Hundreds of white lotuses in full bloom in the paddy fields stretching up to the horizon, dotted with lazy buffaloes being serviced by eager egrets in a symbiotic tableau. We instantaneously decided that Isprava Luxury Villa Holiday Homes would construct our Spanish villa and we will call it, Loto Bianco. Sixteen months later, we were stunned to see our Siolim home; conjured Mary Poppins like, from scratch.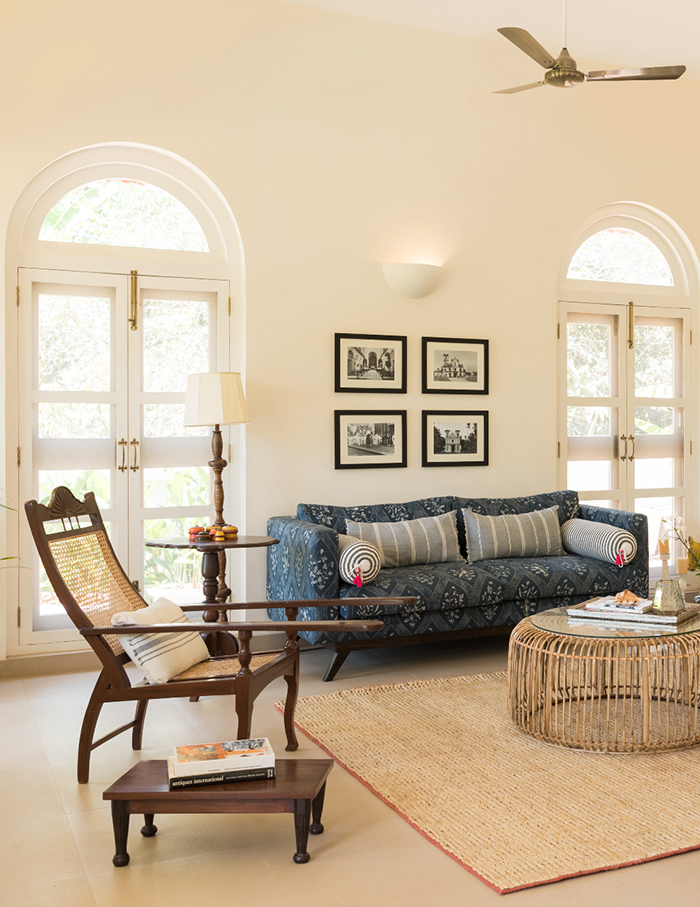 Sandwiched between two unkempt orchards, the silence was deafening for us Mumbaiites. Next morning, just before sunrise, there was chaos in the trees. Yellow hornbills making a ruckus. They were followed by numerous exotic birds that had flown in from the nearest bird sanctuary just 20 minutes away. Our villa is tucked away from the narrow road lined up with old Goan houses with names like Caravahlo's Nest and ubiquitous crosses. Flying in from the paddy fields into our home, one glides over a swimming pool with a large sitout in a manicured garden, then through the large French windows into a living area with a large mahogany dining table.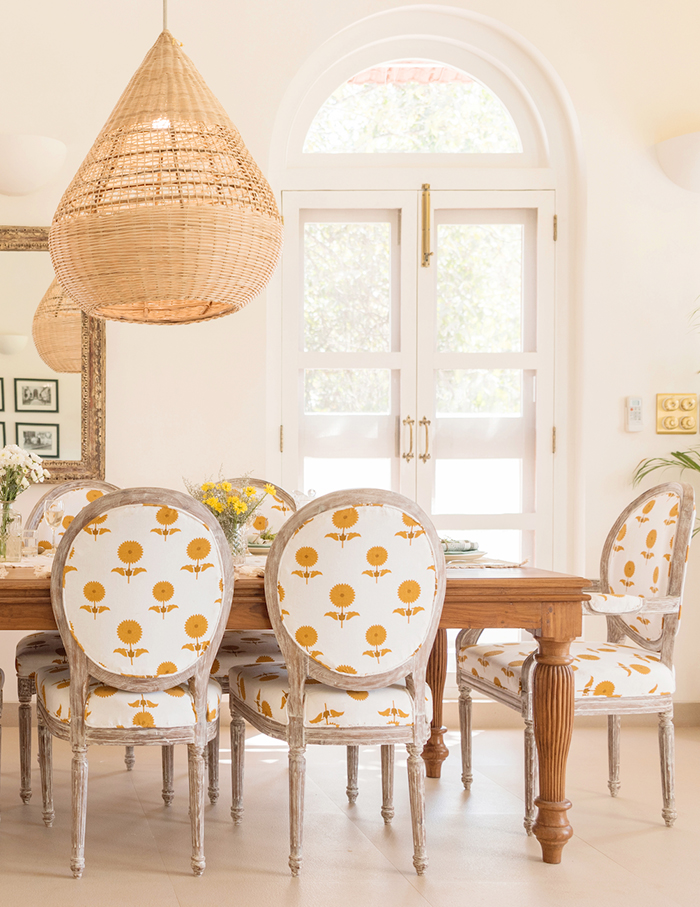 You whizz past two bedrooms towards a powder room and a fully equipped kitchen. Amble up the wooden staircase and two more bedrooms; and then a terrace from which you survey, king like, the landscape. Unusually spacious bathrooms overlooking the mango trees of the neighbouring plot, you can shower without being accused of being an exhibitionist. The theme is of a Spanish villa with muted yellows and maximum local material utilised. Comfortable, functional, with modern amenities; but not ostentatious or vulgarly dripping luxury.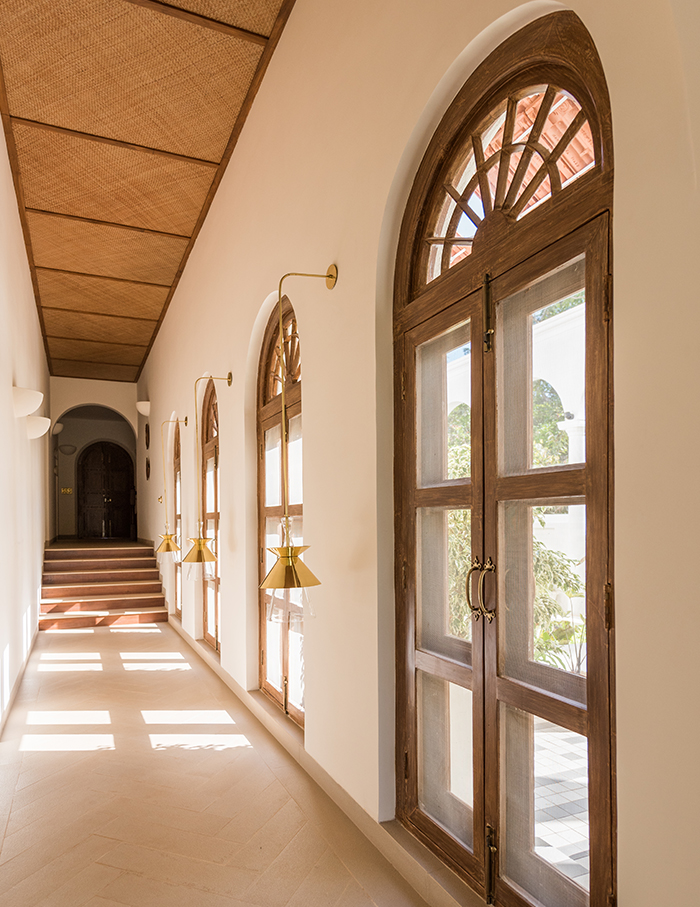 Over the last two and a half years, I've been here with boisterous friends, and also solo, to work on both of my books on Parsis, published in 2019. The villa has received a prestigious award for its design and is one of the most rented, particularly by those who hate noisy beaches and vodka guzzlers. Not recommended for calorie watchers though. Thick cheesy omelettes, poha with fresh green chillies plucked from the garden with a lemon slightly squeezed, prawn or mushroom xacuti; washed down with beer on the tap. Loto Bianco promises a hedonistic, homely existence.
Read more about this home by MAIA Design Studio in our August-September issue…