Lifestyle
Bathe your home with the iconic colour of celebrations this time of the year!
FEB 11, 2021
| By Urvika Barua
This season of love, adorn your home with decor and artefacts devoted to the theme of romance. Our Valentine's Day recommendations are sure to win hearts!
Valentine's Day decor by I'm The Centre for Applied Arts
Choose Parisian and vintage themed decor (see scroll above) such as the Blush armchair, the Venn Table, Crimson Pleats Chair to add a touch of romance to interiors.
MAD et LEN by The Pure Concept Home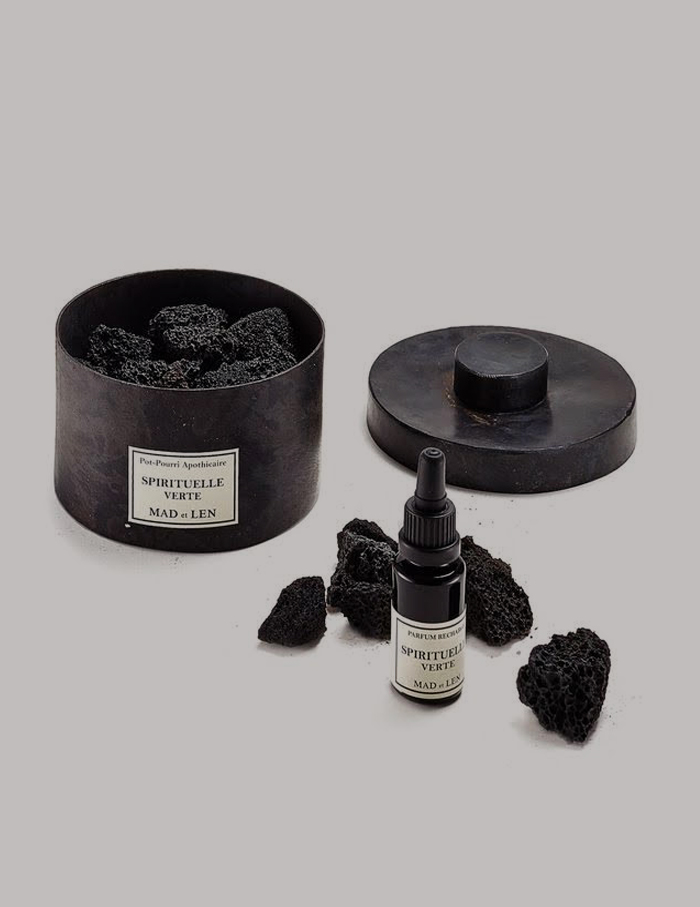 MAD et LEN enchants and enthrals with experimental fragrances. Designers Sandra and Alexandre have drawn inspiration from their global travels and chosen exquisite seasonal materials for this Pot Pourri Apothicaire and Parfumage De Chambre.
Kitched at Discern Living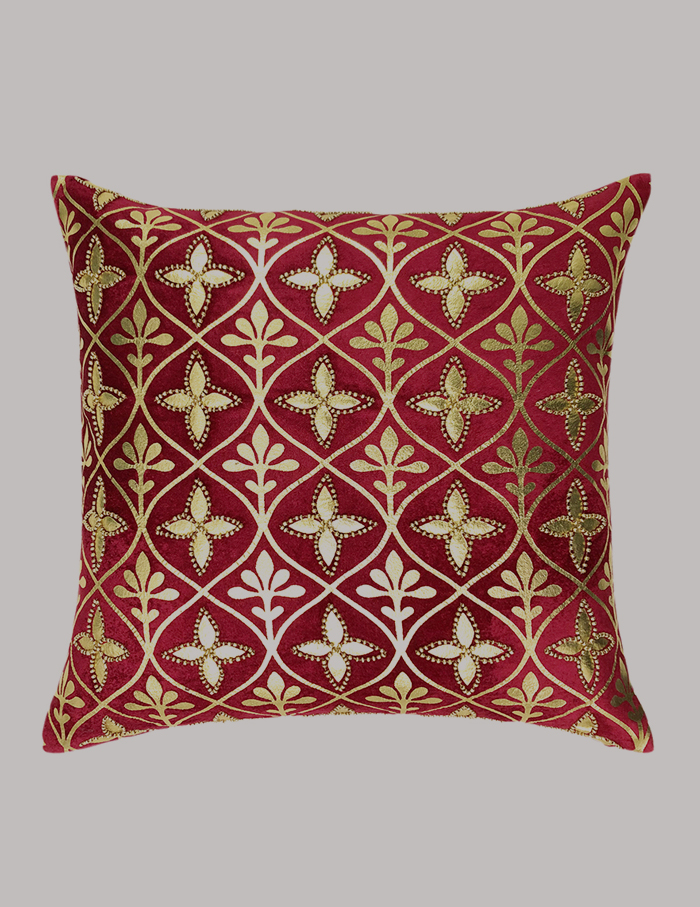 Check out Kitched's capsule collection, which includes romantic crimson and maroon cushion covers to effortlessly glam up your home. Each piece is intricately bedecked with appliqué work, embellishments, chevron and more. 
You're a Firecracker – Indiglam box by Vpop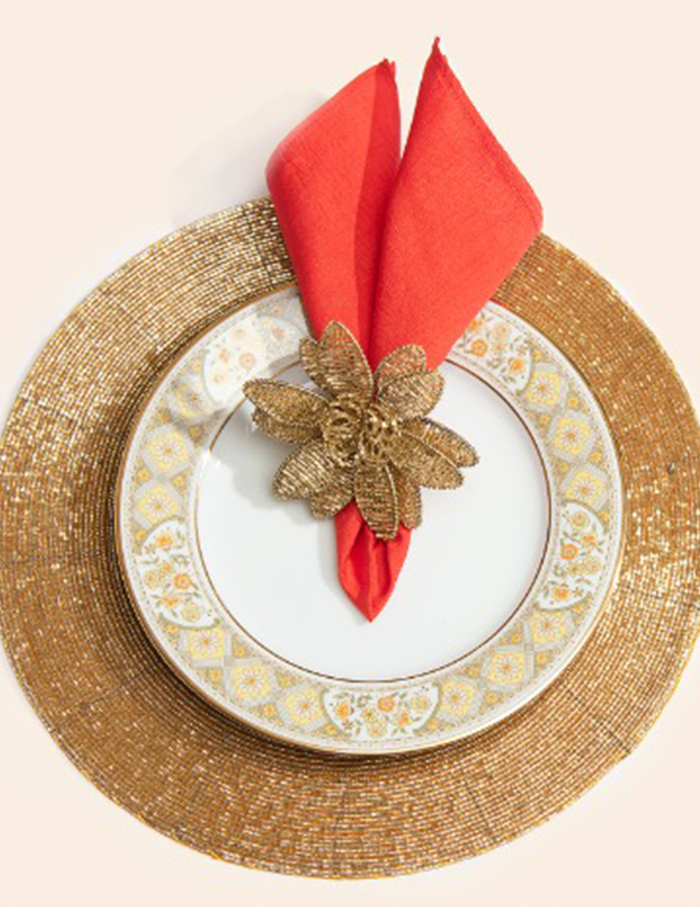 Choose the limited edition You're a Firecracker – Indiglam box by Vpop to dining settings. These custom crafted table mats sparkle like crystal under any lighting and pair excellently with the brand's antique sequin table runner.
The Valentine's collection by Sarita Handa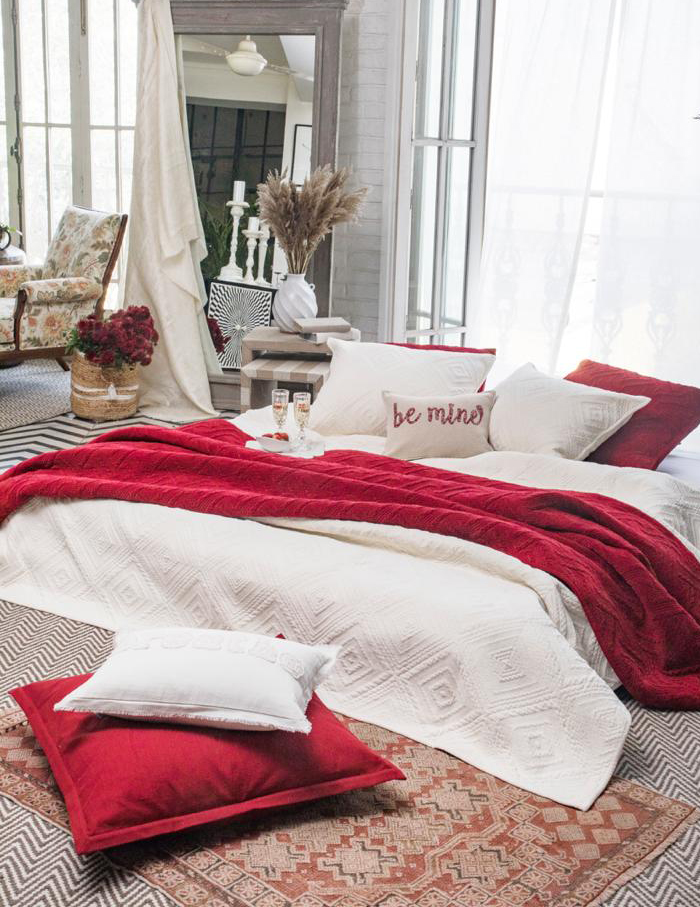 The Valentine's capsule collection includes an array of luxurious cushions and lavish quilts. The cushions are adorned with signature Sarita Handa embroidery and come in invigorating hues of reds, pinks, greys as well as ivory, ideal for a cosy, celebratory weekend!
Crimson decor collection by Baro Design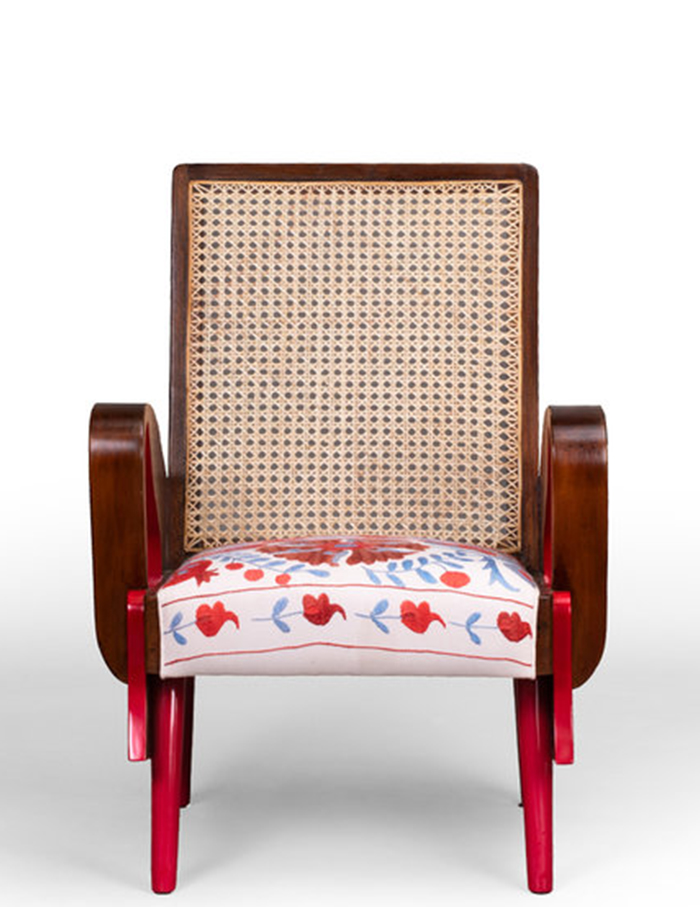 Mumbai based Baro Design's artisanal furniture encourages you to slow down and reflect. From its latest offerings of mid-century cabinets, lamps and statement seaters, our favourites are definitely the seaters designed by Siddharth Sirohi.
The Emel collection by All Home Living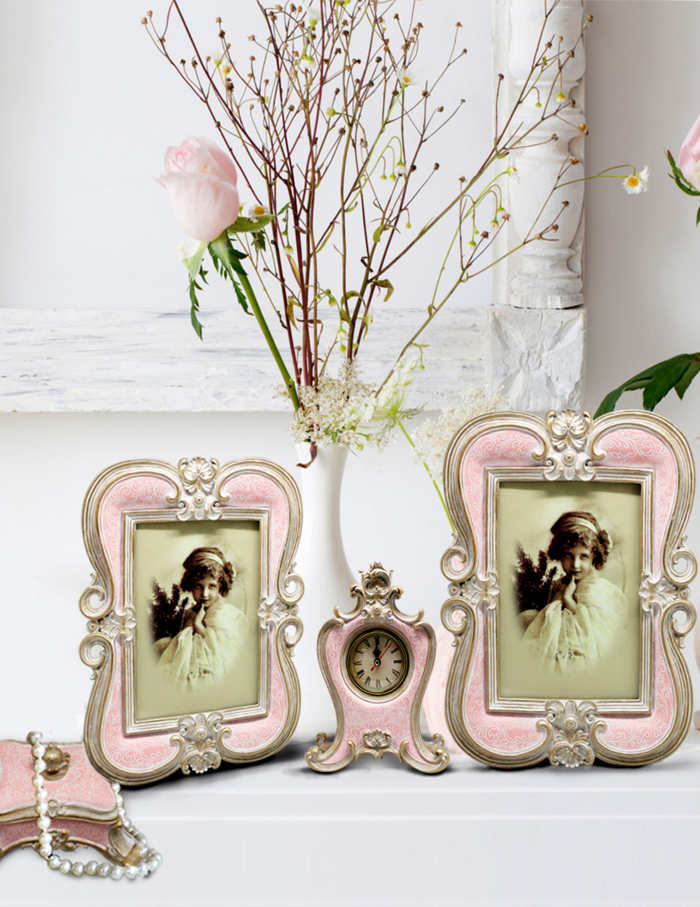 What's not to love about this set of four Victorian classic photo frames, which promise to hold on to your most cherished memories. If it's the style you like, the brand even has Victorian-inspired vanity boxes and table clocks.
Lovestruck collection by Izhaar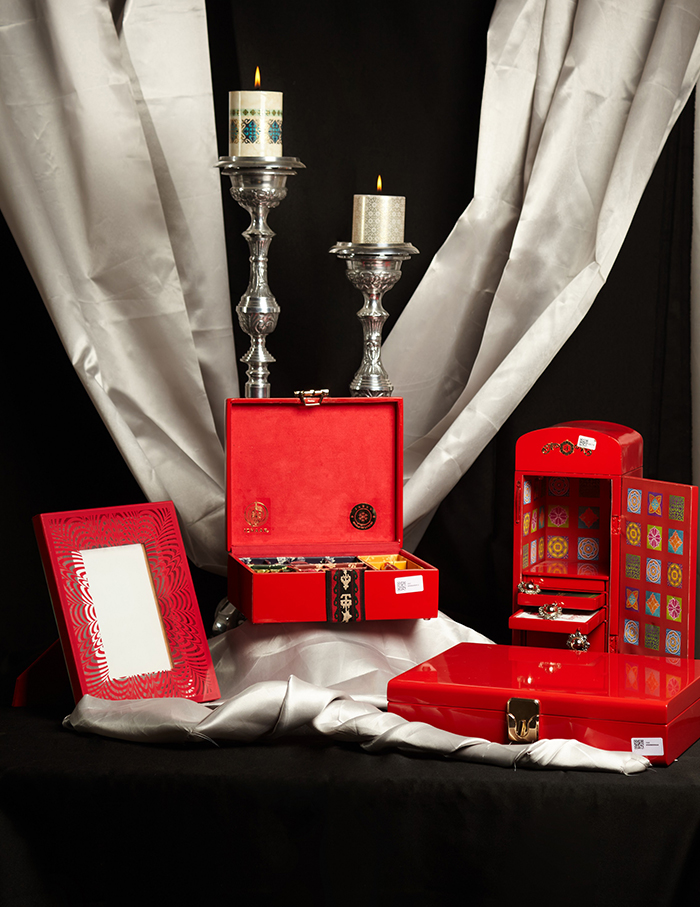 The Summer Love hamper features delectable cookie jars as well as picnic-themed baskets for romantic retreats. Or opt for Mi Amor and get a versatile fragrance package, a photo frame, stationery box and London phone booth-styled jewellery box. 
Eco-friendly lanterns by Orange Tree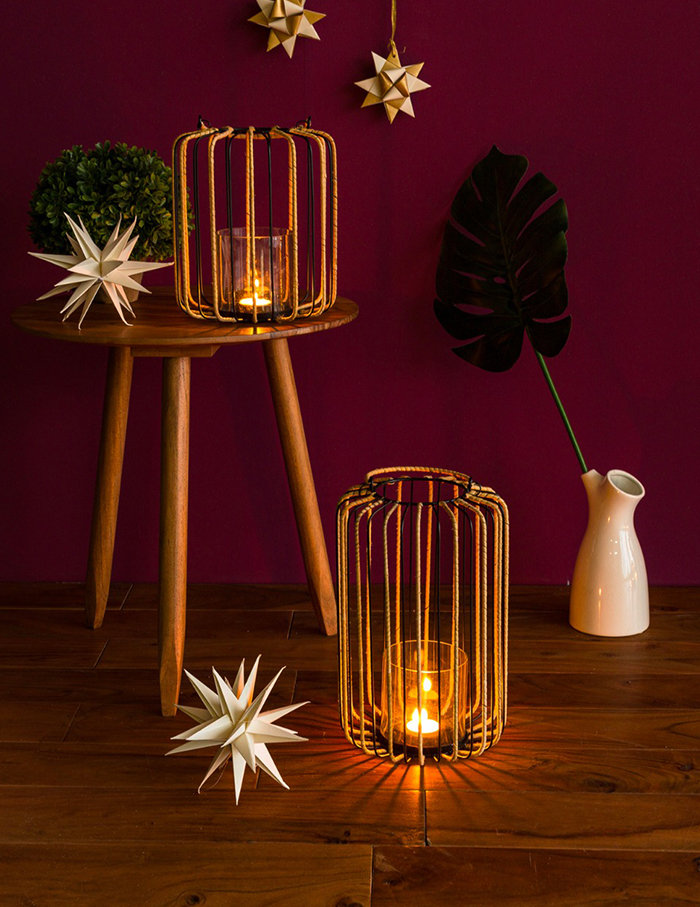 Create a romantic setting with tea lights in these minimalist lanterns for supper settings. Orange you glad we recommended these to you?
La Vie En Rose Selection APR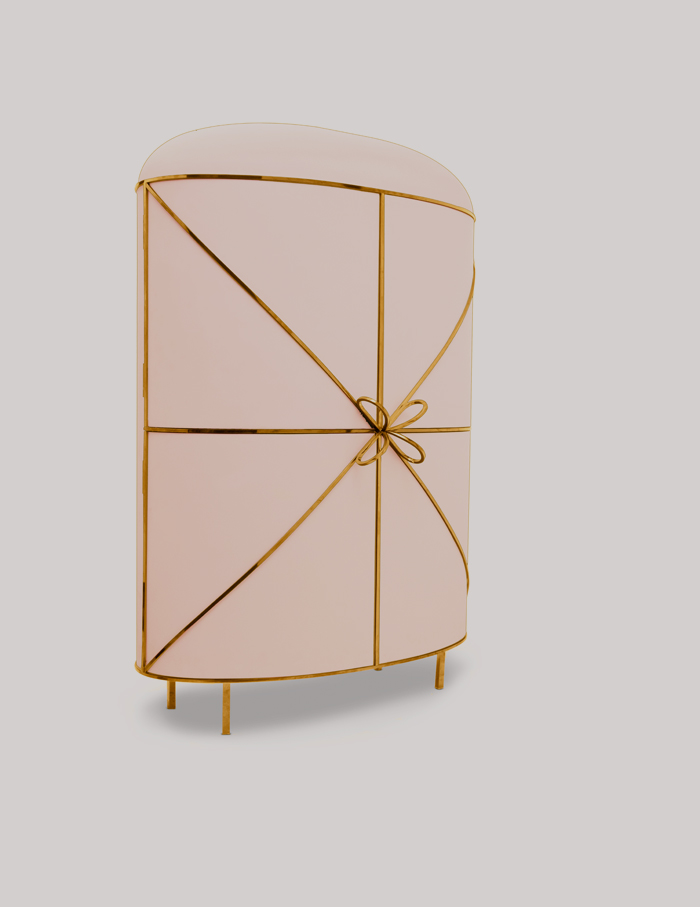 We can't have a Valentine's recommendation and not reference Paris, the city of love! Parisian decor pieces from APR include the 88 Secrets Bar in Blush Rose by Nika Zupanc for Scarlet Splendour, Macaron Light by Brokis, Pinker Paints Rug by Yo2, Pastilles Boxes by Lison de Caunes, and more.
Just Us collection by Portico India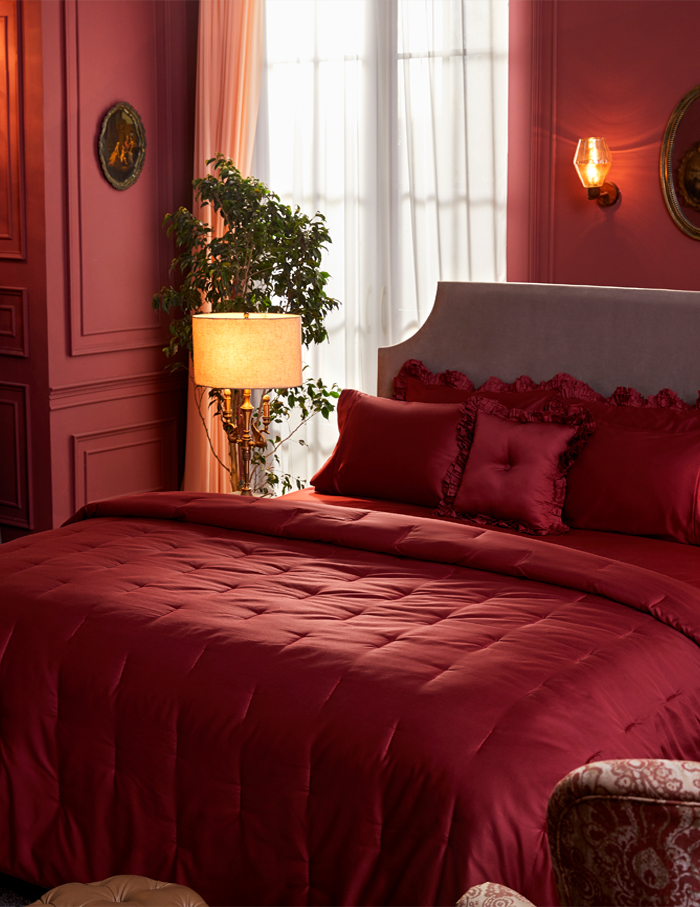 Make breakfast in bed a luxurious affair with this range of versatile and plush duvet covers and king-sized bedsheets in ravishing shades of Ruby Rose and Luxury Nude.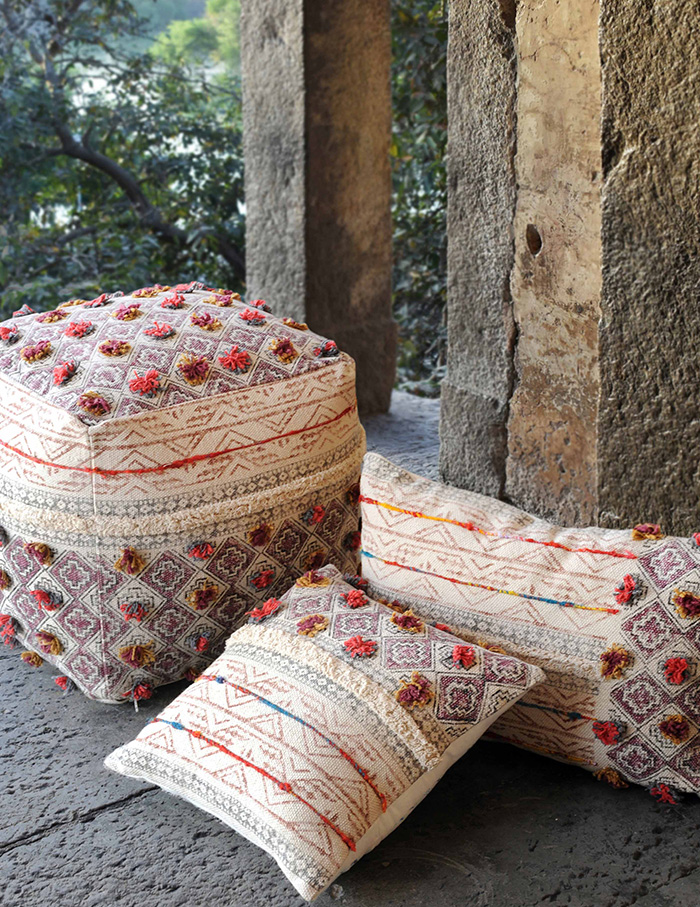 The Rug Republic's latest array of organic, handcrafted Indian rugs, pouffe and accessories include the Adono floor covering, Elbe pouffe, Adono cushion, Sewells stool and more.
Valentine's Day cushion and pouch collection by SanSar Home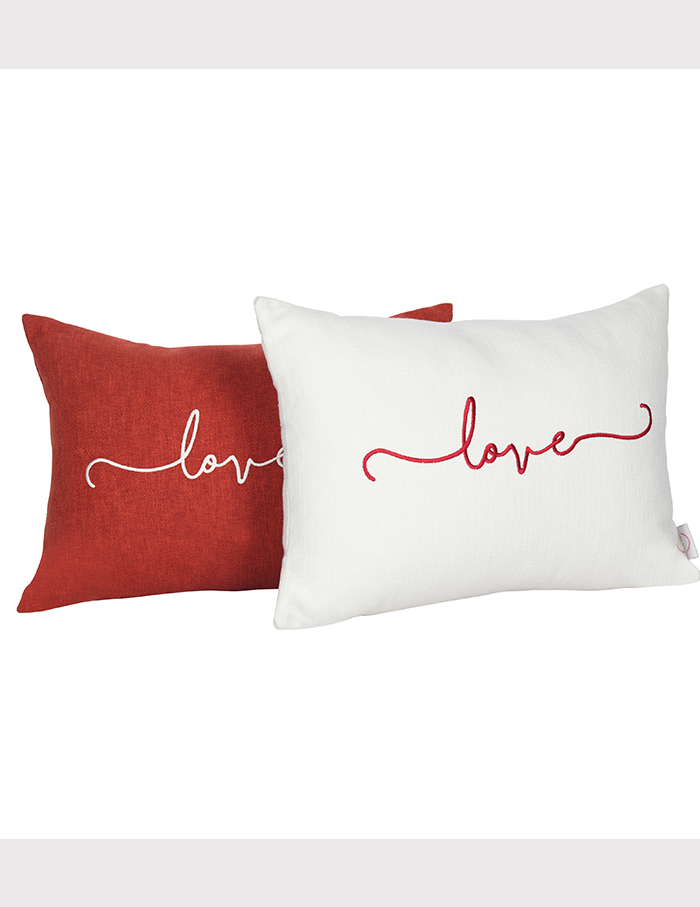 Simple and sweet, that's what SanSar's vibrant cushions and pouches are. Just using the L-word sometimes is just enough to encapsulate the theme of the season.
Bundle of Love collection by It's All About Home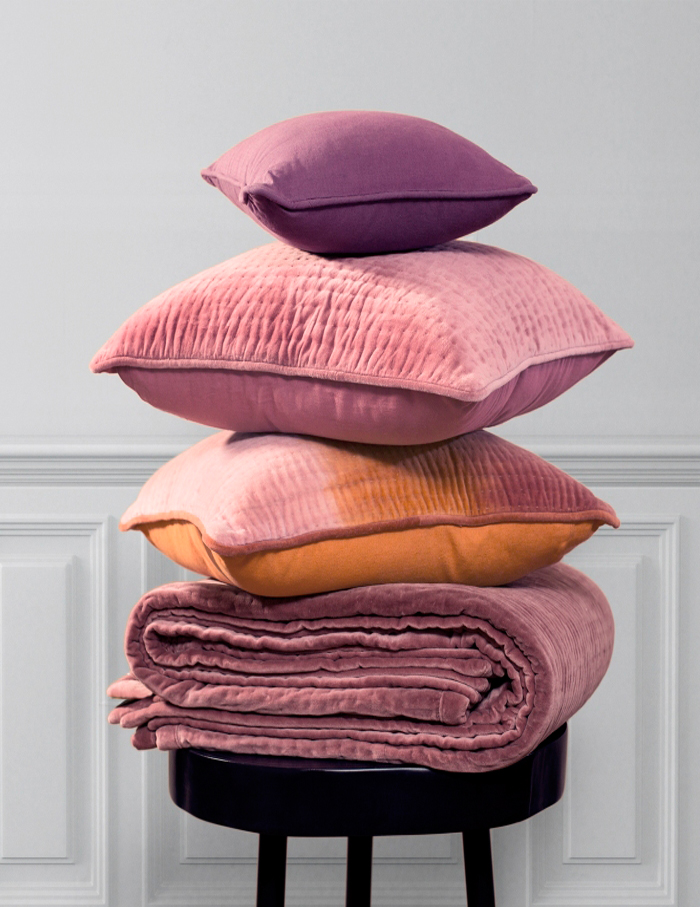 The brand's range of handmade, embroidered cushions are enough to create a plush setting and share the mundane moments of life with loved ones.
Fresh DIY cocktail kit by Swizzle
This is the perfect gift for cocktail lovers. Try out your mixology skills or simply choose from their range of gift boxes. We especially like the Love Hangover Gift Box.
Home appliance by WonderChef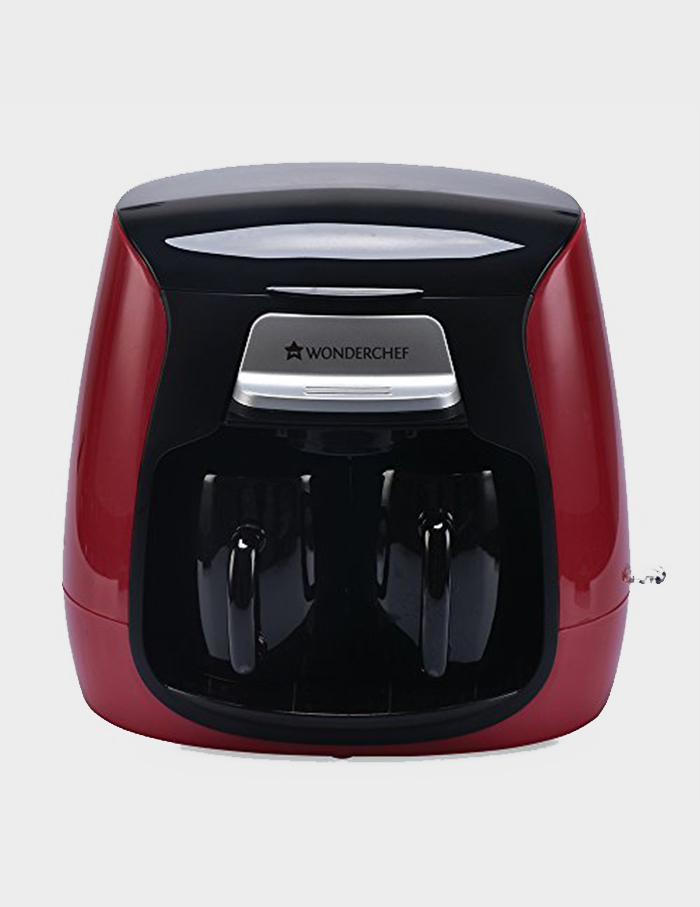 Start the day with a hot steaming cuppa joe with the help of this Duet Coffee Maker and set the tone for the rest of the celebrations that'll follow
Valentine's Day decor by Hermosa Design Studio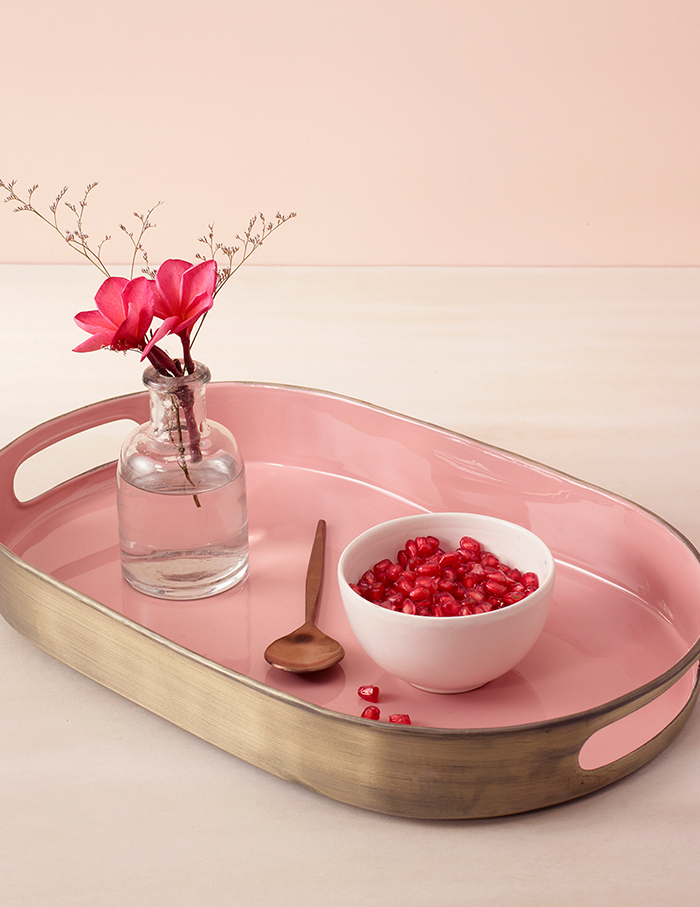 We love this handcrafted tray that's finished in 24 carat gold, which is covered in a blushing hue, to turn mundane activities into magical ones. 
Silverware by SR Artefacts
From among a unique selection of stunning silverware, we've chosen a pair of silver champagne flutes to toast your loved one in a simple yet chic way.
The Kolam Collection by Tania and Sandeep Khosla for Jaipur Rugs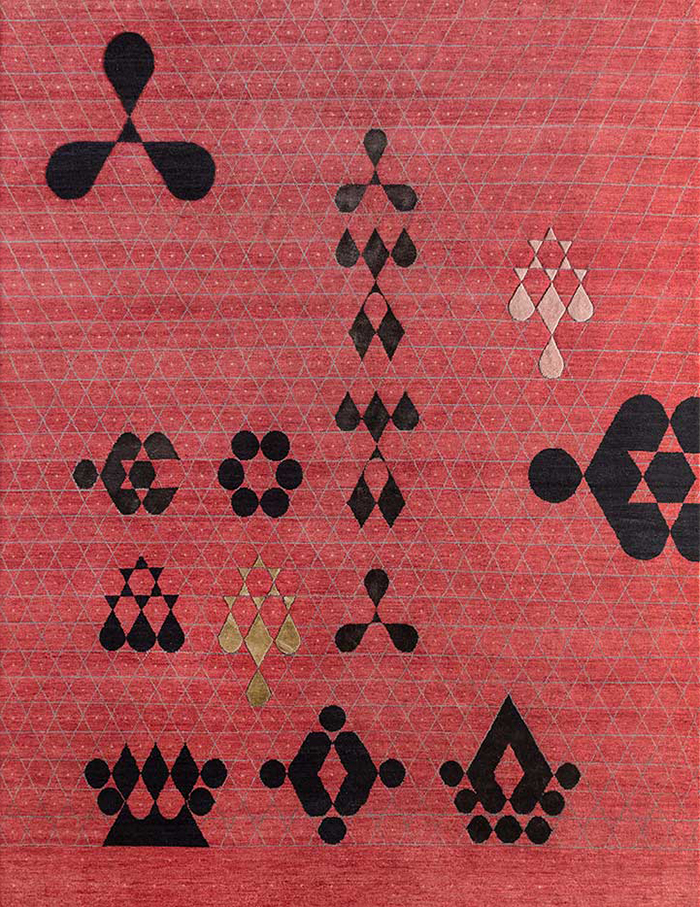 Tania and Sandeep Khosla's Kolam collection for Jaipur Rugs is inspired by the ritualistic folk art of creating patterns from rice flour at the entrance of homes in southern India. We love this red tinted rug, which is perfect for the season's celebrations at home.
Candle stands by Ochre at Home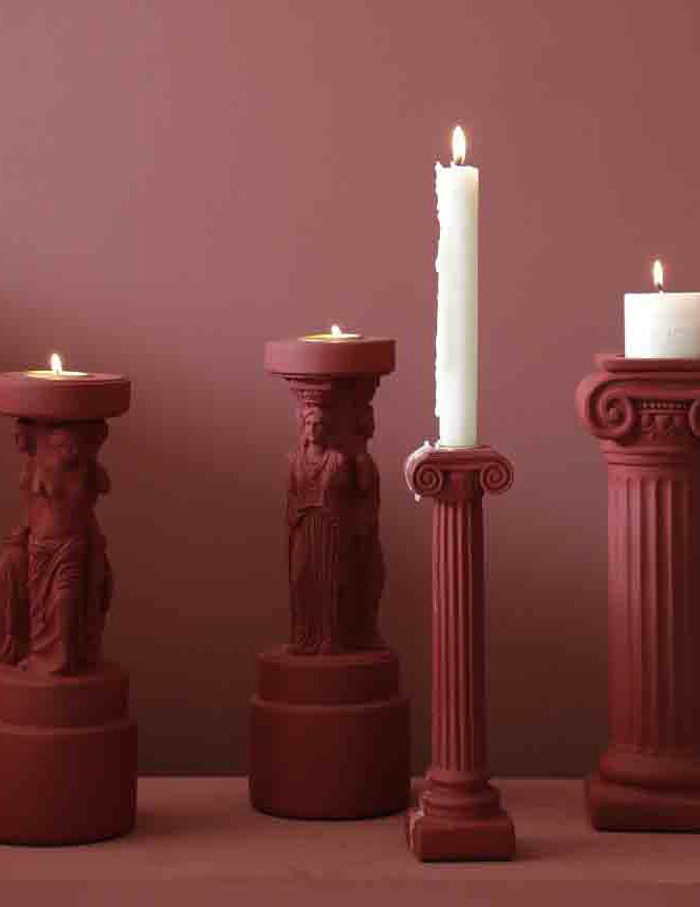 Enticed by French quintessential design, these pillar-like candle feature magnificent sculptural detailing of the French Renaissance—a perfect match for a coq au vin.
Picante collection by Ellementry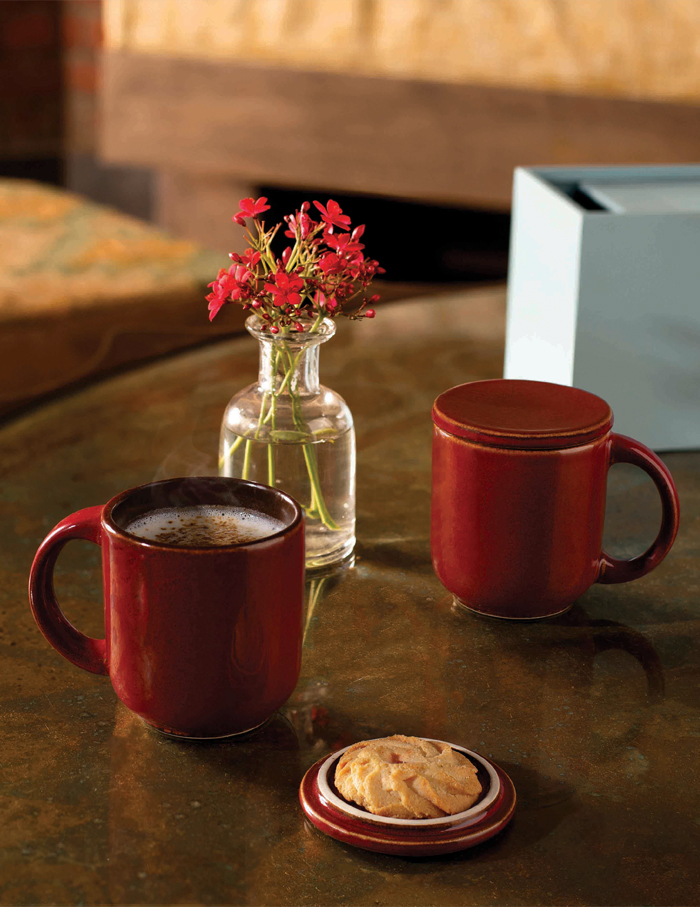 We love this two-piece Picante Coffee Mug Set, whose lids can be used as biscotto coasters, making them an ideal present for coffee lovers. P.s. It comes in a reusable and durable wooden gift box.