Design
Bake like never before with Hafele's comprehensive range of premium baking appliances!
MAY 18, 2021
| By Urvika Barua
Hassle-free and versatile are the two things that come to mind when we explore Hafele's dynamic range of baking appliances! 
Hafele's Premium Baking Appliances add versatility and panache to your culinary experience by enabling you to yield phenomenal outcomes using a multitude of cooking techniques such as baking, steaming, grilling, roasting, and much more. 
The ovens in this selection are equipped with innovative features including dual heatshield, infrared grilling, glazed doors, and electronic control, ensuring precise temperature efficiency for perfectly cooked meat or vegetables. The one-touch digital display makes engaging with the oven convenient and comfortable.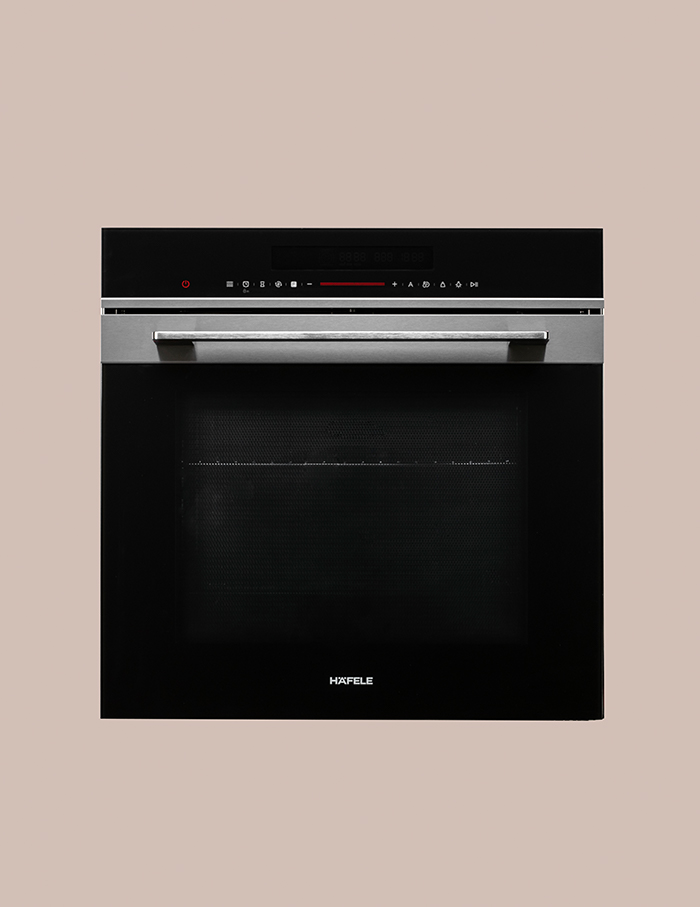 Hafele's Combi microwave oven versions facilitate the integration of both a convection oven and a microwave, helping you to cook quicker and enhance your culinary possibilities.
These baking appliances come in two ranges – the Iris Series and the Diamond Neo Series.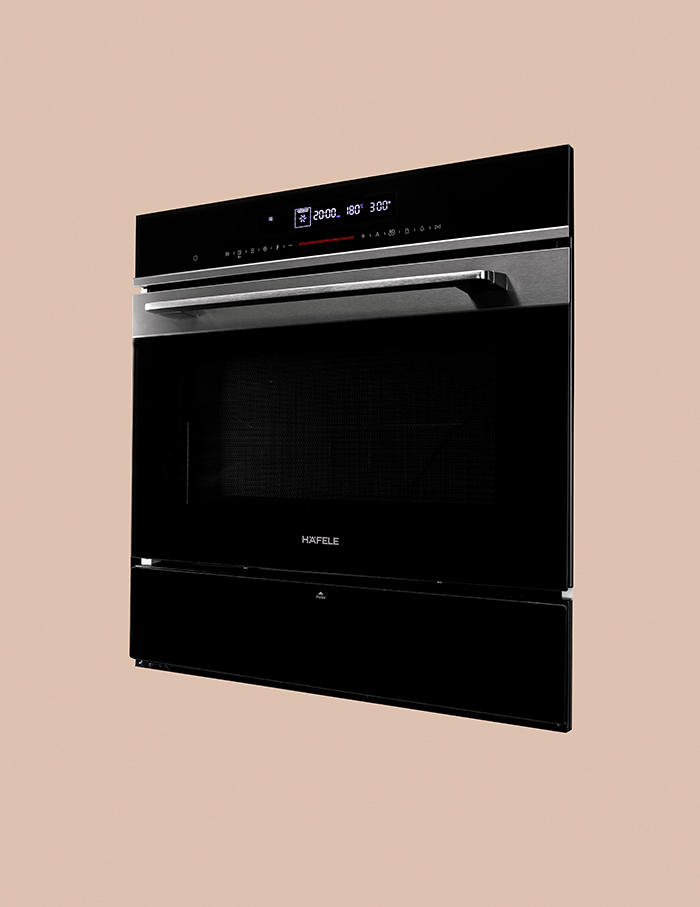 Iris Series is decked with an intuitive TFT monitor, this series is equipped to enable one to interact with the ovens in the most simplified and concise possible method. Iris 28 built in microwave oven and Iris 70 built-in oven combine functionality with elegance. 
The Diamond Neo 28 Built-in Microwave with Grill and the Diamond Neo 70 Built-in Oven are a part of the  Diamond Neo series that comes with equipment with a priority on efficient heat distribution for efficient cooking and functionality when handling a multitude of flavours.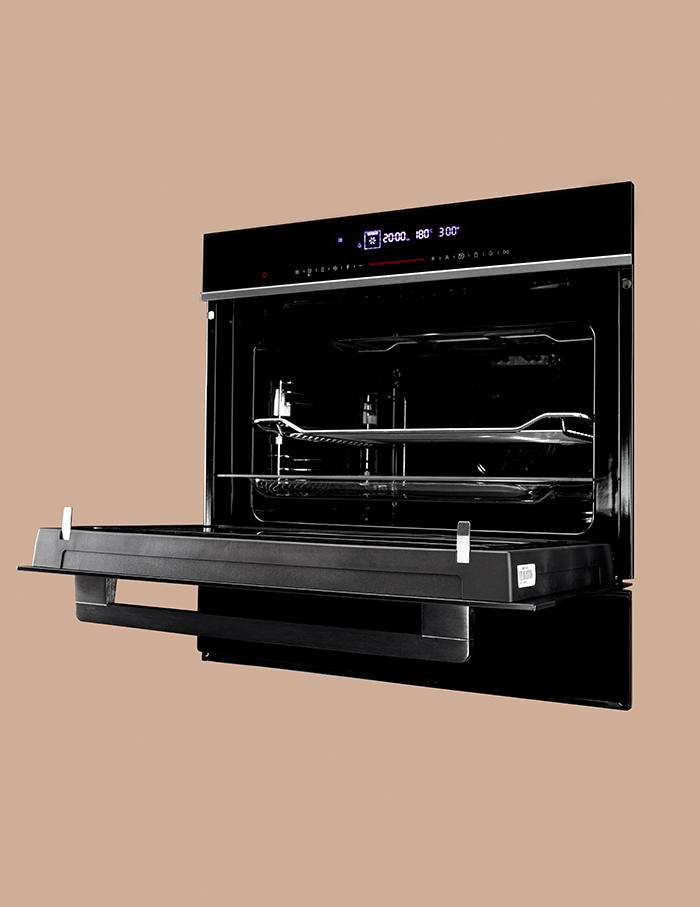 Last but not the least, the Diamond 77 Combi Microwave Oven is a one-of-a-kind baking gadget which blends microwave and oven technology. The heat wrap system on the Diamond 77 guarantees that the food is cooked uniformly on all sides and from within. This oven boasts of 10 dynamic cooking modes for baking and roasting a range of cuisines, 4 combi modes with microwave that reduce cooking time in half.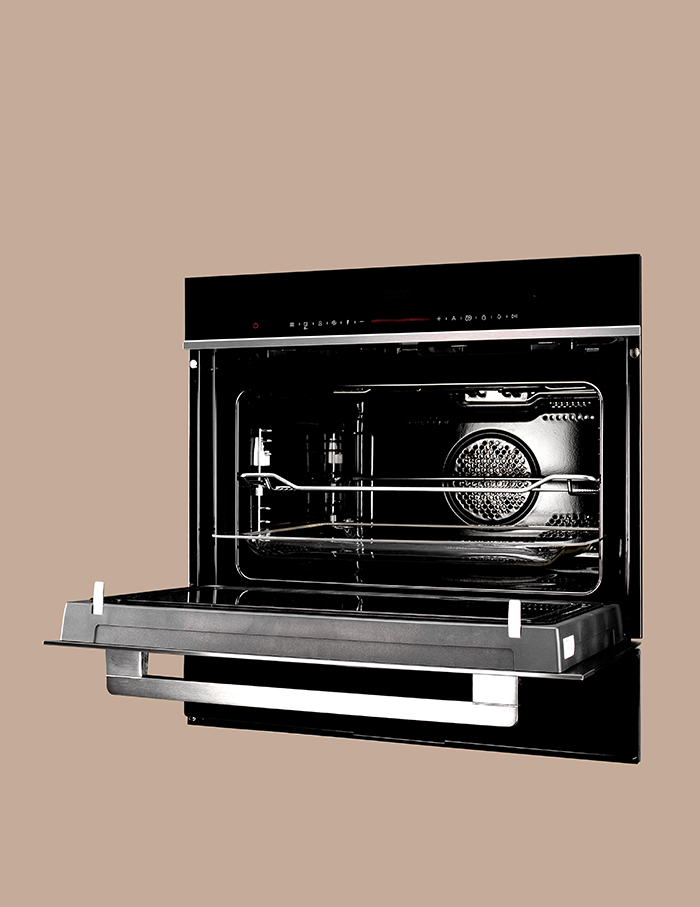 The selection comes with an Auto cook menu with recipes for a range of food materials – vegetables, poultry, seafood, and desserts – and is driven by Hafele flavours, Hafele's very own YouTube cooking channel!
Website: http://www.hafeleappliances.com/