Homes
Away from the Bengaluru hullabaloo is this quaint residence by ma+rs that instills humility
NOV 23, 2021
| By Kashish Kaushal
Metropolitan city life has its own charms, whims and fancies. With the kind of fast-paced lives people live in these cities, everyone dreams of going back to a home that offers a break from the noise. A quiet, scenic reminiscence of the country life, this home in Bengaluru crafted by ma+rs is a conscious, warm and simple home with abundant use of natural materials and an earthy palette.
Located in the heart of Bengaluru overlooking the Ulsoor lake, this 1,200 sq ft two-decade-old apartment was previously a compartmentalised and cramped three-bedroom arrangement. Principal architects Sabyasachi Routray and Anisha Menon with Indulekha Paul tore the walls down, opened up the space to bring in abundant natural light and converted the home into a bright two bedroom and studio setup.
"The primary idea was to create a comfortable, calm and thoughtful space responding to the needs and lifestyle of the people living in it," reveals Routray.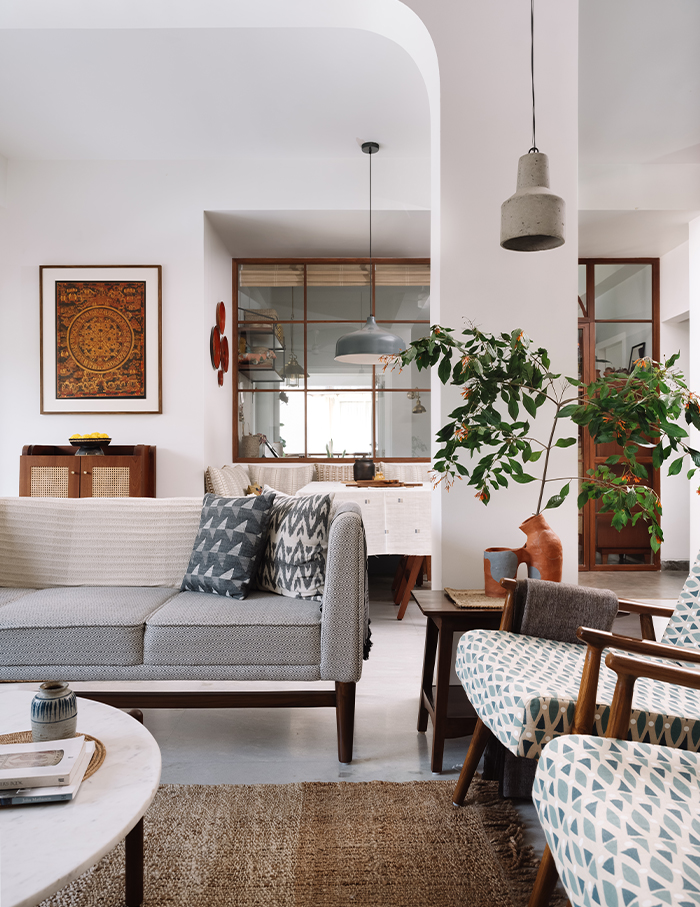 Team ma+rs have made a conscious effort to steer clear of following any specific trends. While designing this home their aim was to create a protective, tranquil atmosphere that imparts warmth and keeps peace palpable. "Keeping this in mind we have created a timeless neo-traditional space, to which the couple can keep adding and subtracting over the years," shares Menon.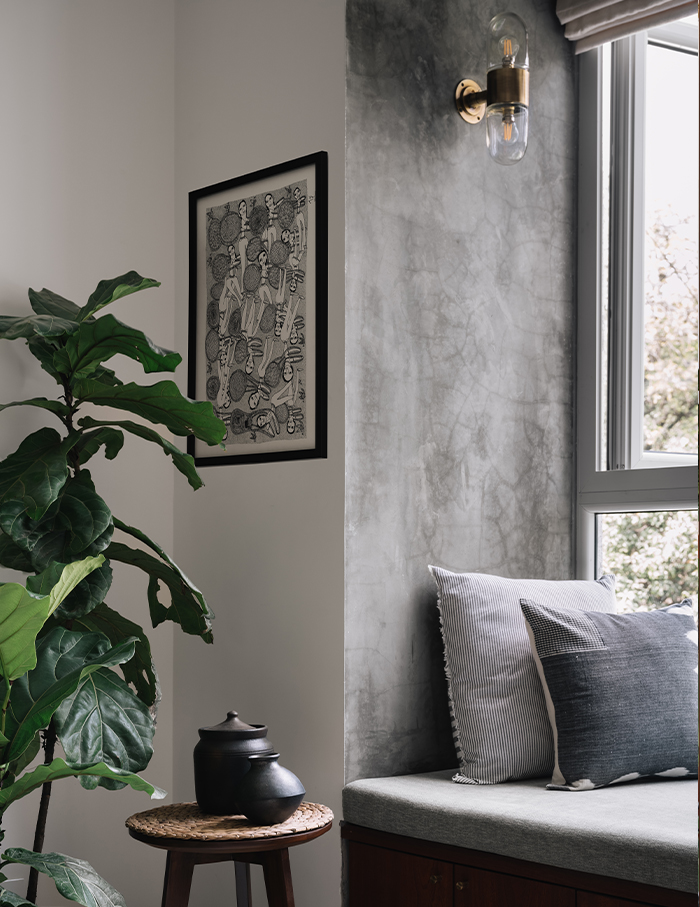 To achieve that, they seamlessly tied the space, materials, finishes and furniture with elements of Indian kaarigari or craftsmanship, depicting a virtue of humility. Extensive use of teak wood and rattan exudes a homely charm while brass accents, hardware and lights add a touch of indulgence to the otherwise grounded palette.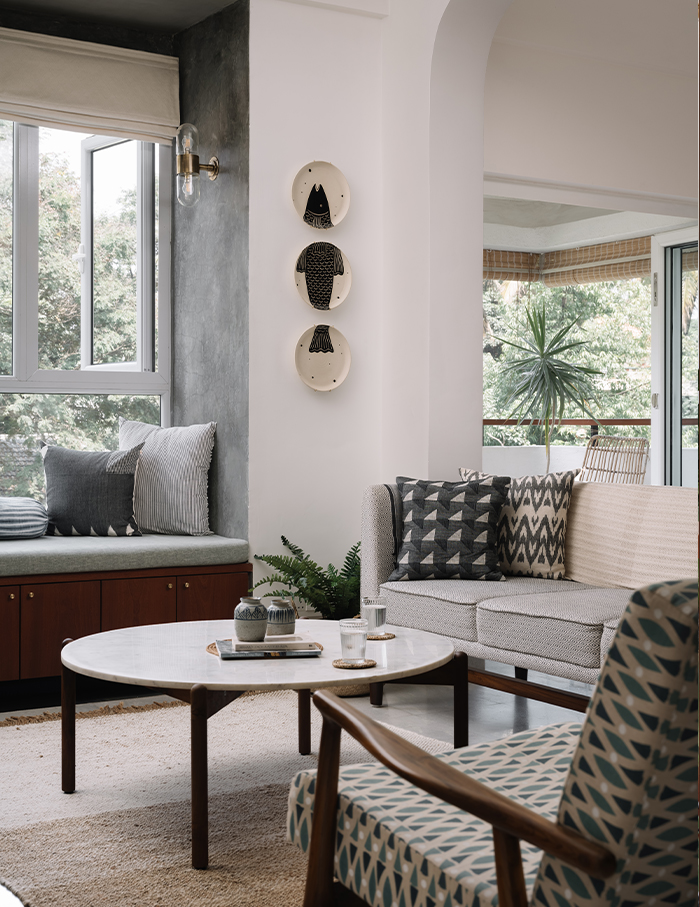 The walls are primarily white, with accents of smooth cement finish plaster in some areas. All the other colours, patterns and textures come in the form of upholstery, soft furnishings, fabrics, artefacts, artwork and the people themselves.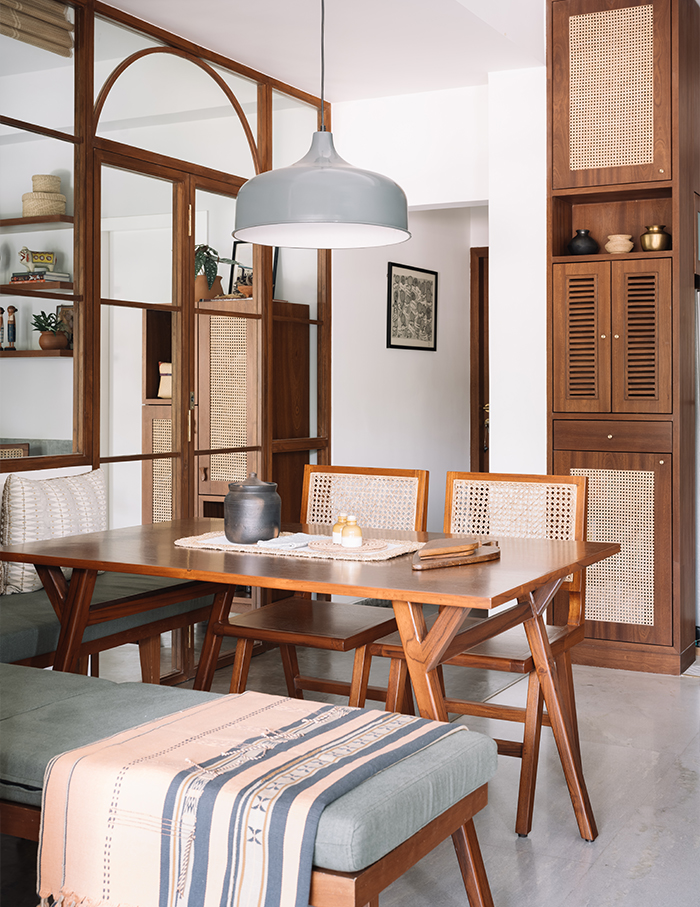 A small foyer greets the visitors as the corridor leads them to the living area. Towards the left is the guest bedroom. The living-dining is a linear space with a small balcony attached almost at the centre to the left and on the right is where the kitchen is tucked along with small utility space.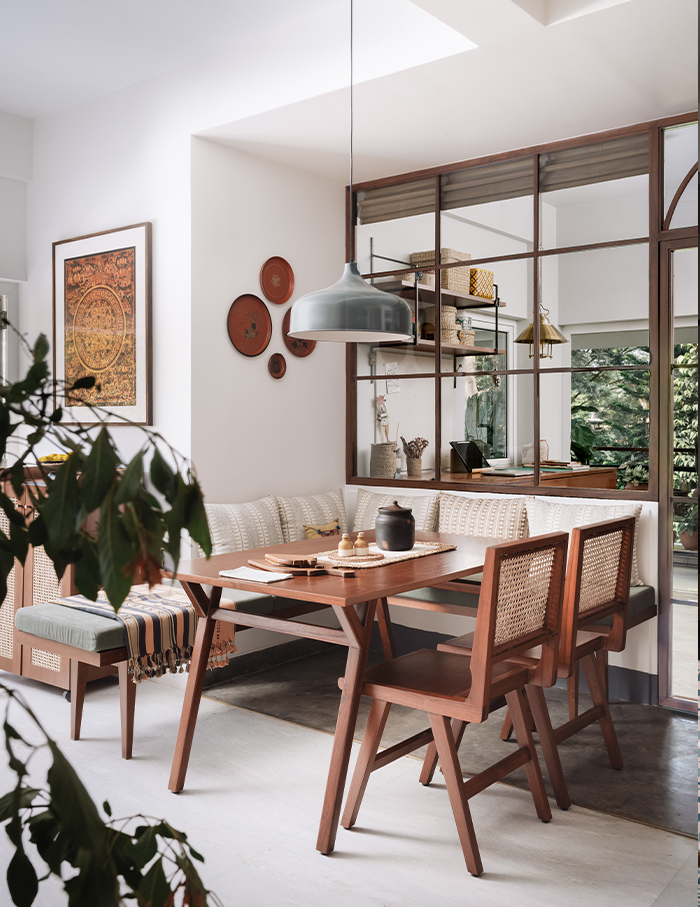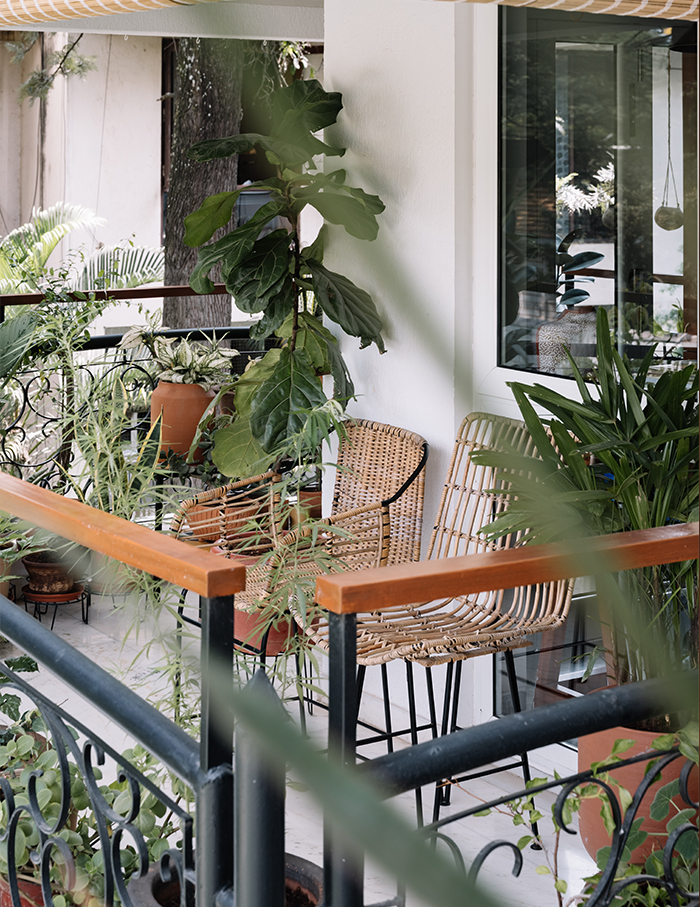 Walking straight from the living to dining leads to the studio space which has an attached private L-shaped balcony. Turning right just before the studio leads to the primary bedroom with an ensuite bathroom.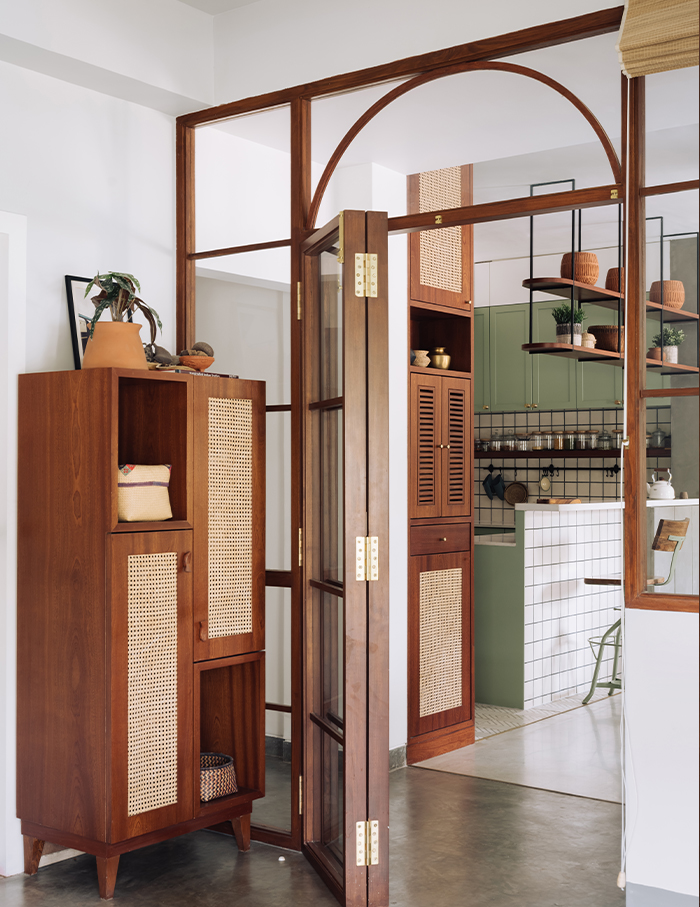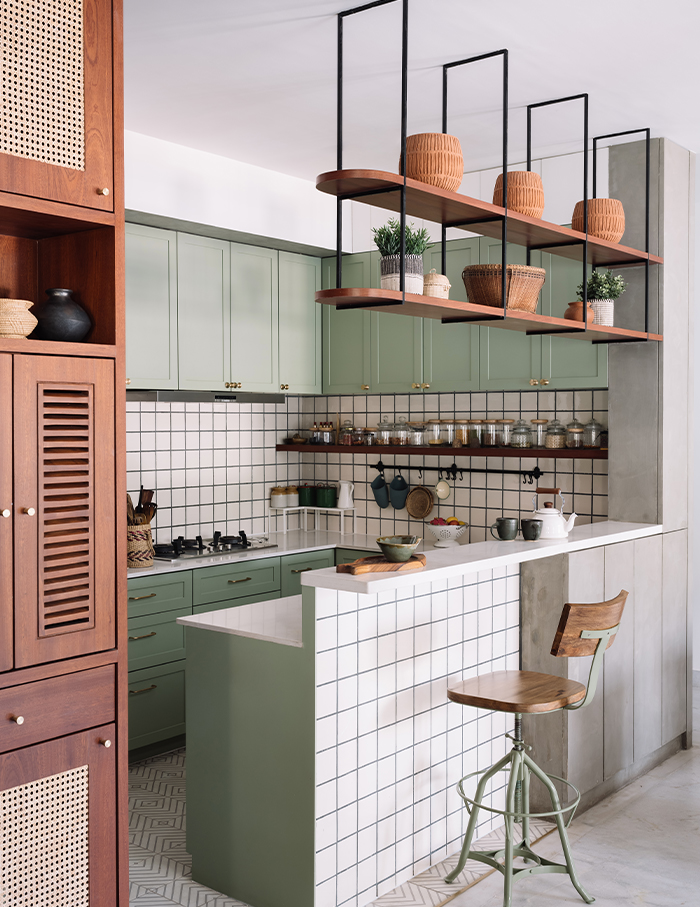 The existing white Indian marble flooring has been retained and repolished, which has been kept constant in most areas, unifying the apartment and creating a muted base for all the other elements and materials to counterbalance.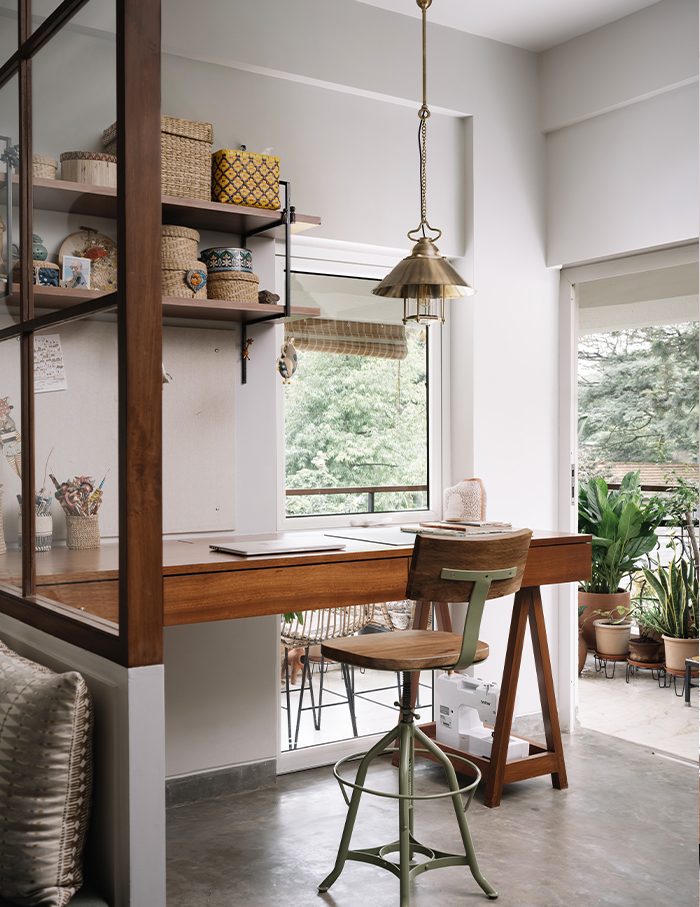 "Since this is a home for a textile designer, we knew the importance of fabrics in her scheme of things and decided to keep the space understated. This has worked beautifully to offset all the various textures and patterns, which we brought in along with her in the form of fabrics," further divulges Routray.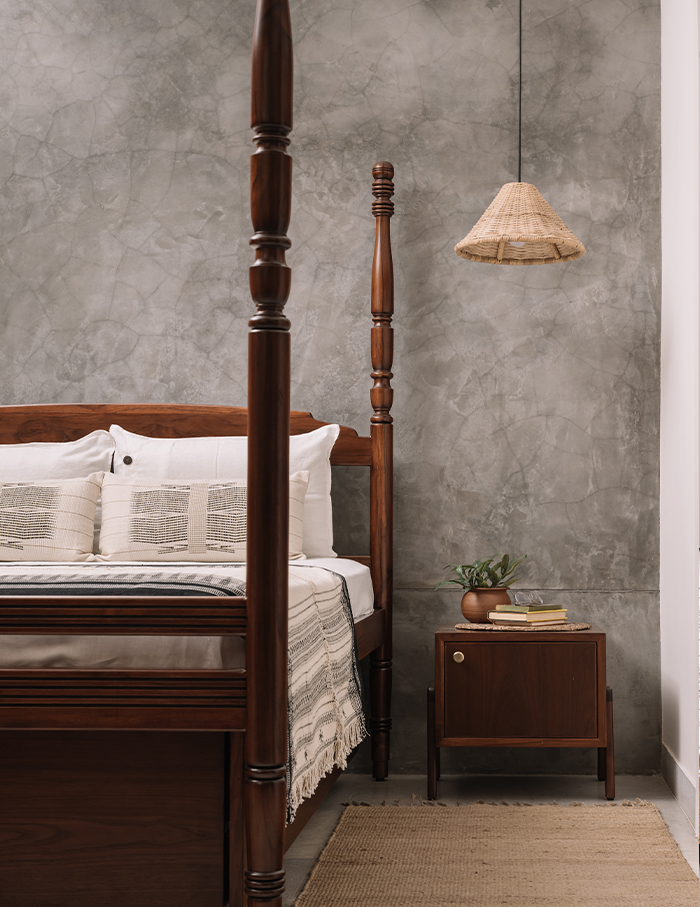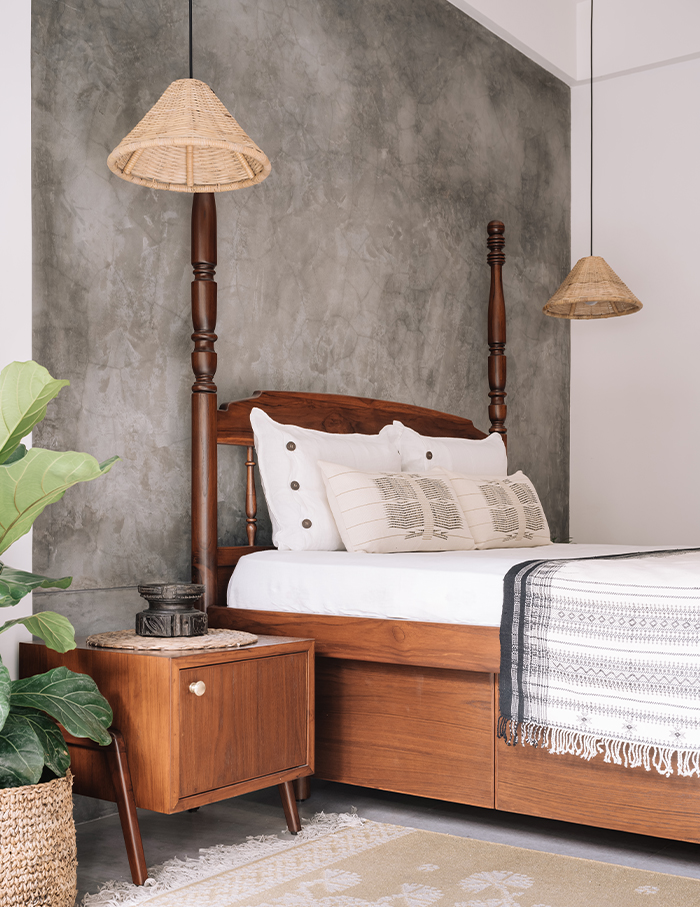 Needless to say, after a long hard working day at the office (probably stuck in traffic too), coming home to an apartment like this is a blessing in disguise. Trust ma+rs to make you feel at home, no matter which galaxy you live in!
Scroll down to catch more glimpses of this space: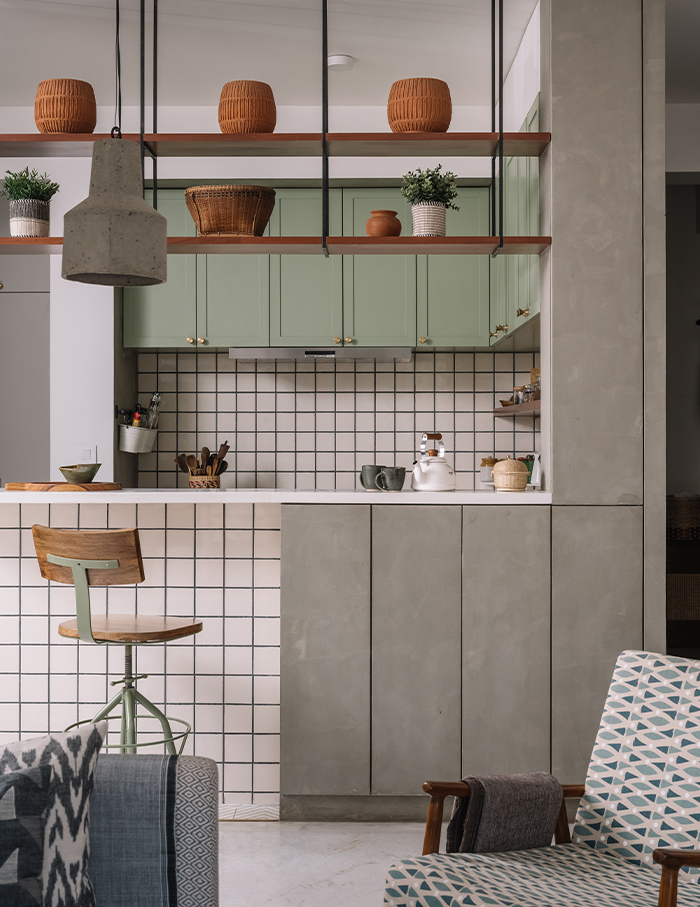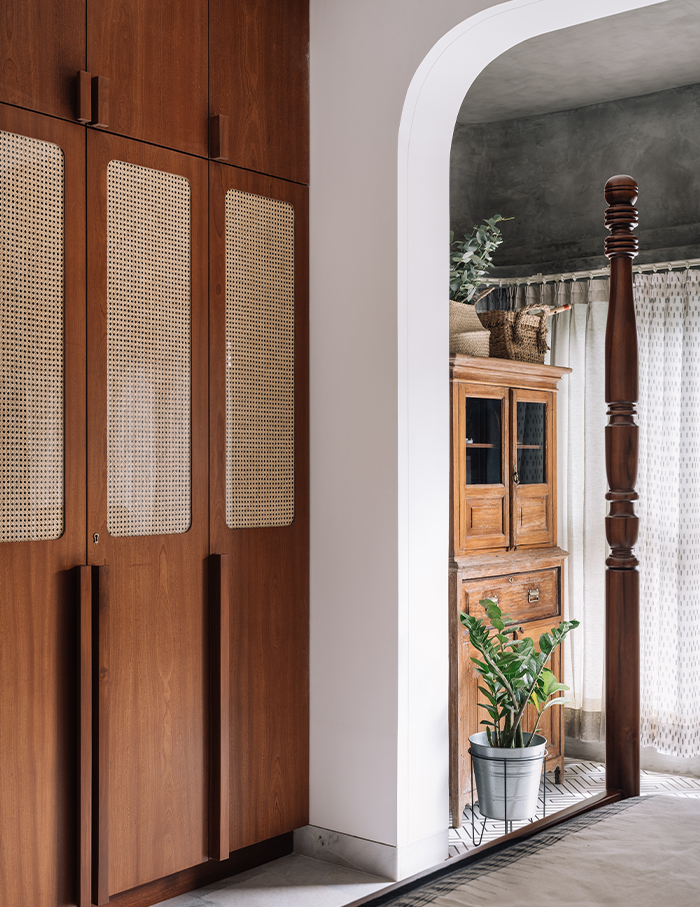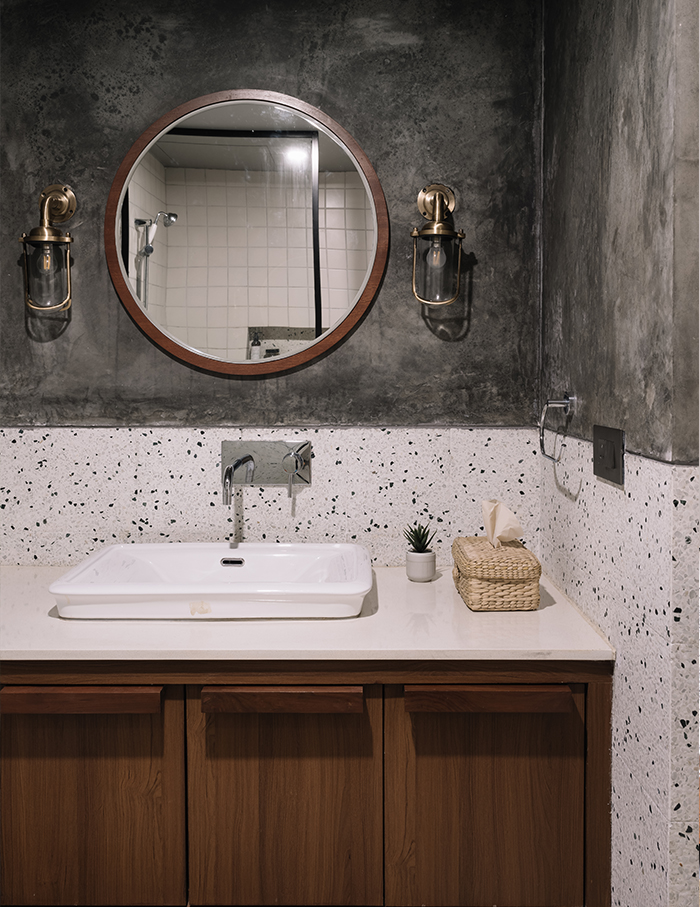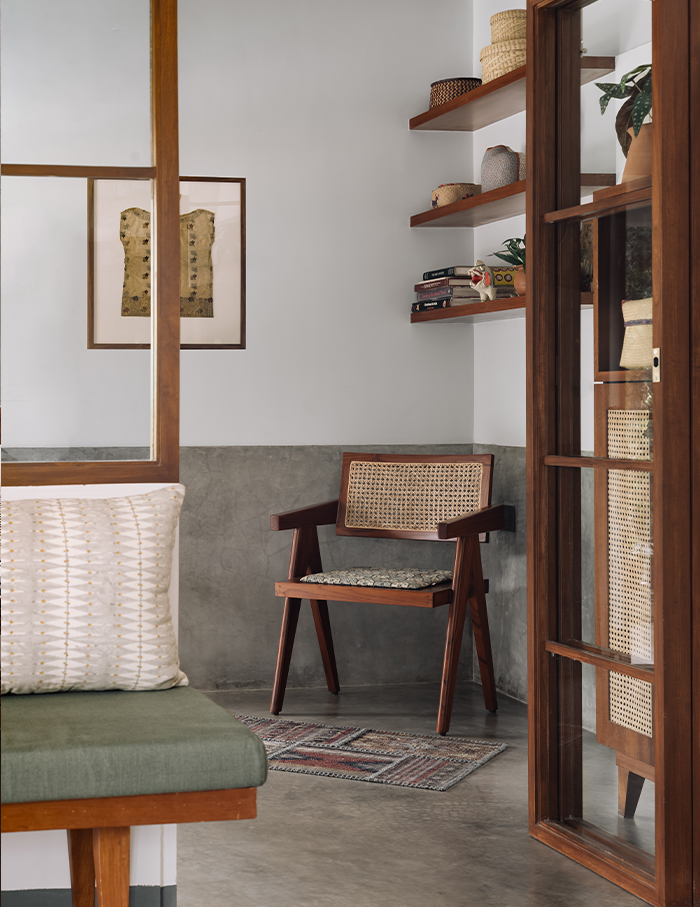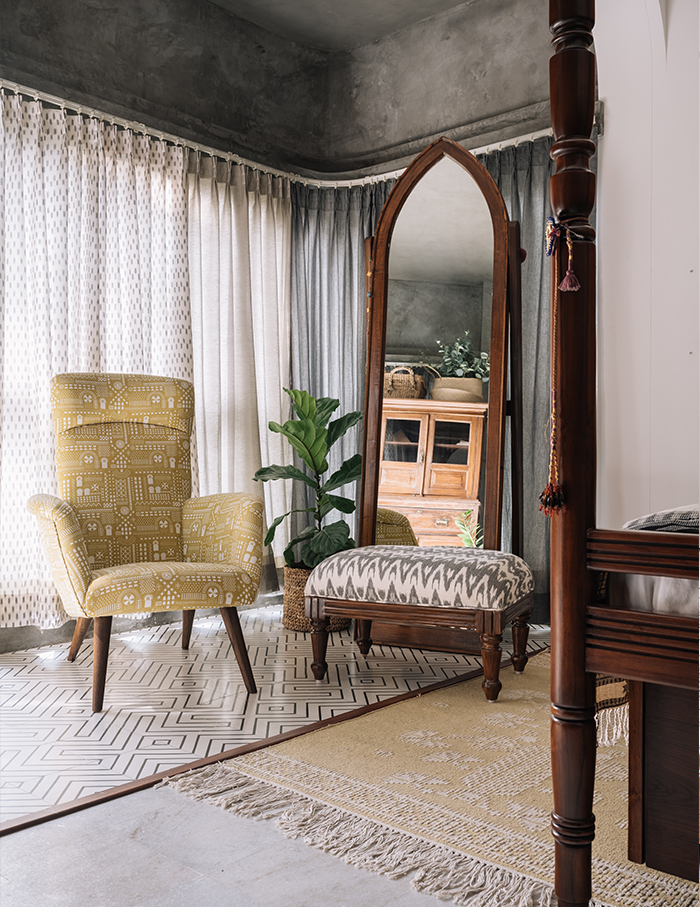 If this earthy home reminds you of your roots make sure you check out this Kerala home by Evolving Radical Aesthetics!