Homes
Everything about ATRA Form Studio is state-of-the-art modern with a traditional heart
JUN 22, 2022
| By Sneha Gandhi
'Funny how sometimes you just find things' would best describe Alexander Diaz Andersson's conception of the Tribeca Loft in New York. Founder and Creative Director of ATRA Form Studio, Alexander loves to craft unique furniture solutions specifically catered to context in his workshop.
When Alexander sought to expand his curated collection, a chance encounter with a dynamic duo at Design Miami paved the way. Enamoured by his presentation at the event, the young couple approached him to design a simple yet impactful furniture piece.
One thing led to another and before they realised it, the scope of the work expanded to the entirety of their 4,000 sq ft Manhattan home.
"We are a furniture-centric design firm. Our pieces are often limited editions or unique as they pair well with our clients' art collections. Everything I made for the Tribeca Loft were shapes and designs I really wanted to experiment with for my own ATRA collection. It was a perfect fit and understanding," reveals Alexander.
You may also like: Manhattan apartment by DesignbyRUCHI is all about materiality, maturity and mesmerising views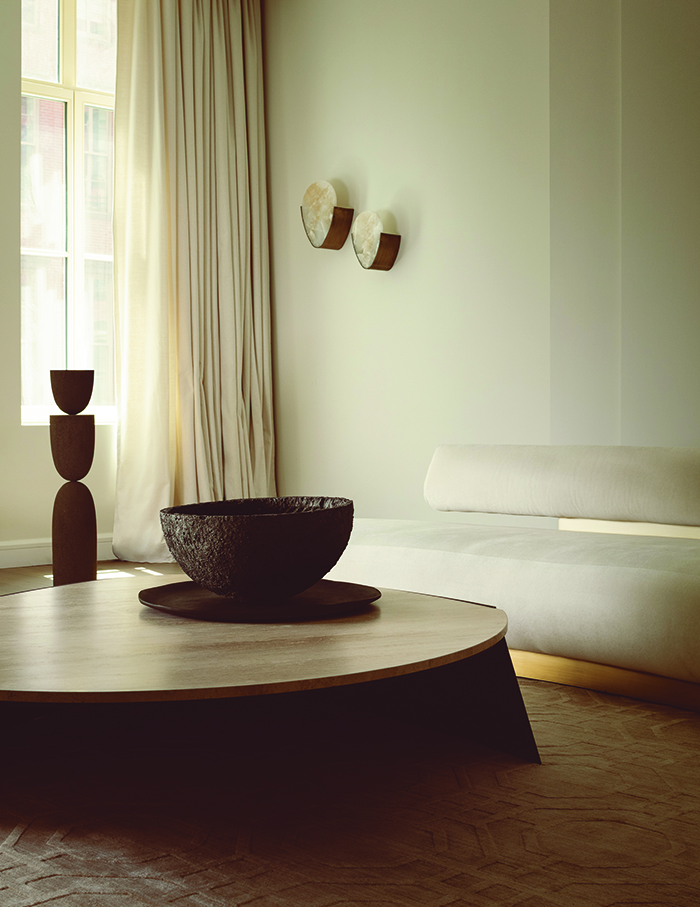 A fine marriage of function and craft, every element plays a defined part in the larger canvas of the home. Their placement is deliberate, framing compositions. 
Posing as sculptures, the wooden furniture pieces augment the earthy colour palette, while brass, marble, walnut, alpaca and mohair upholstery govern the visual language.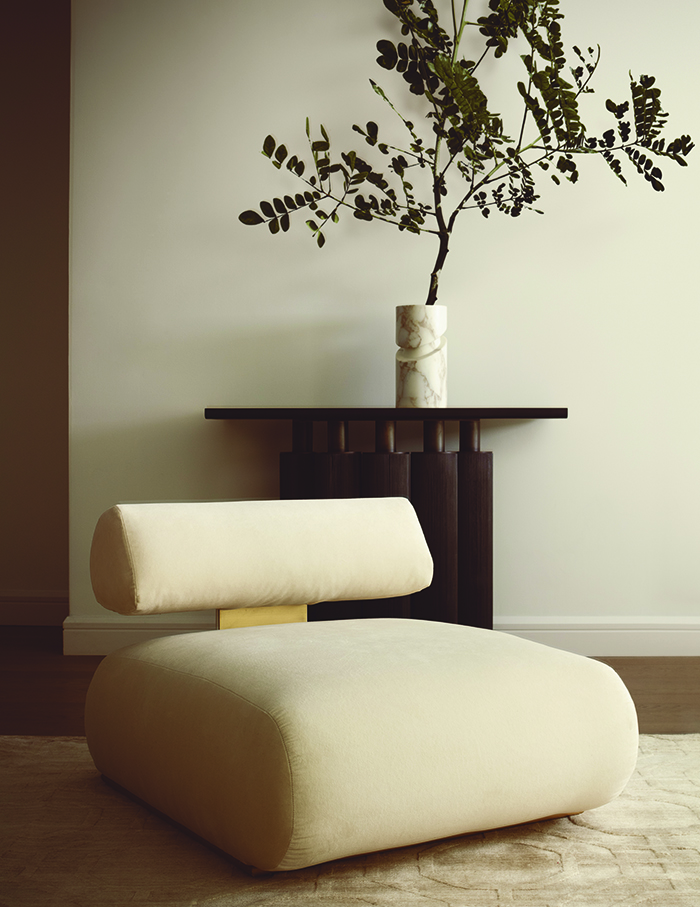 Although individually dramatic in its appearance, the furniture exhibits a unified rhythm overall—an intriguing paradox. Amidst its modern flair, traditional craftsmanship forms the heart of the home, speaking volumes about the family's minimal yet graceful tastes.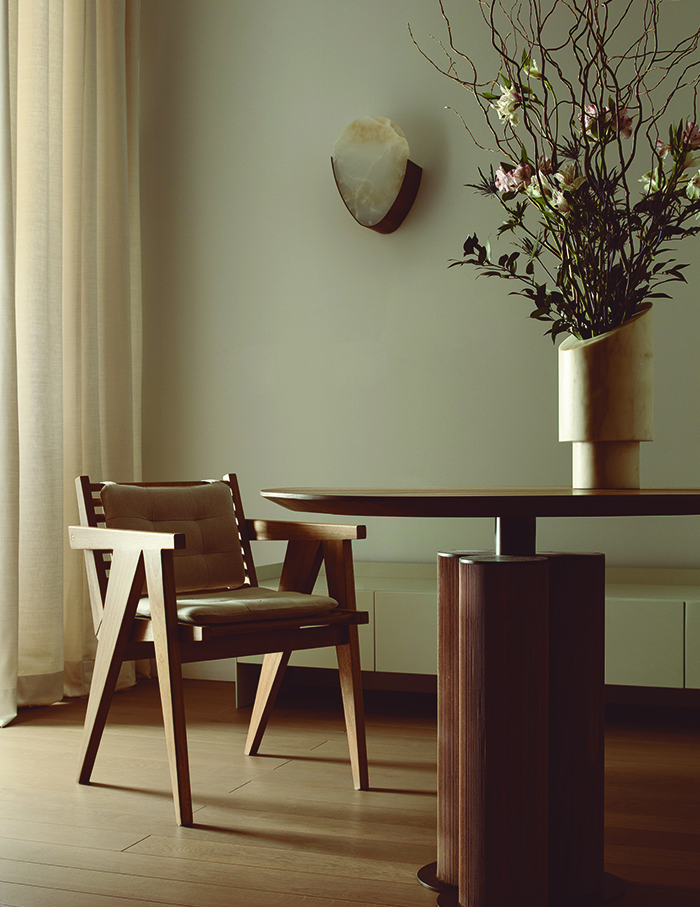 To begin with, the designer intervened with several millwork and architectural additions to the recently renovated home establishing a fluid base. The bedrooms are a cocoon of muted neutral colours while the dynamic geometric-patterned bathrooms lure one in.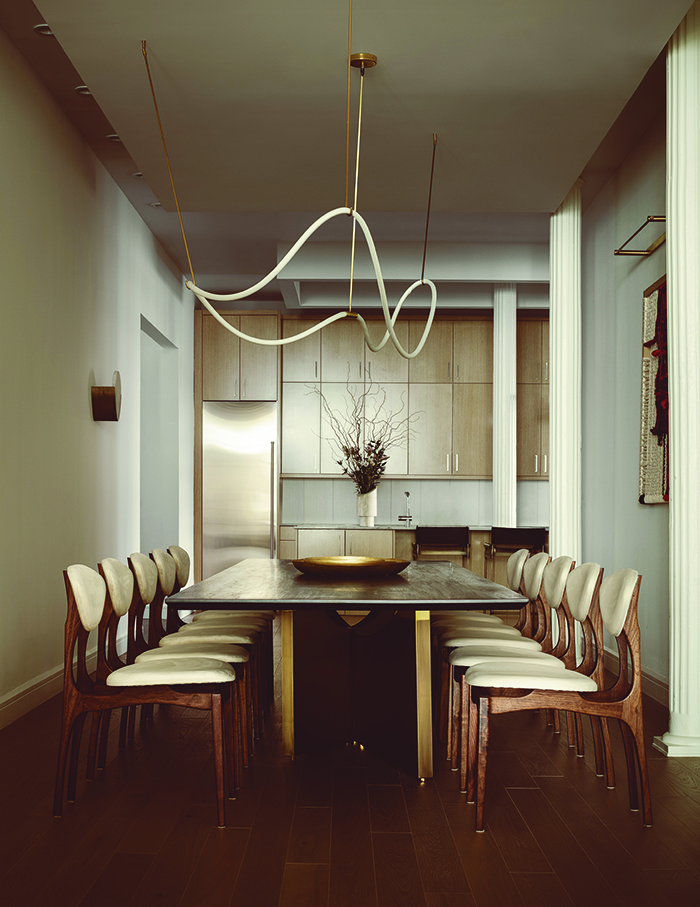 Its free-flowing layout encompasses a living room, a dining area attached to a large kitchen and balcony, a family room, a powder room along with the parents' en-suite bedroom and two children's bedrooms.
Fluent in curves and grit, the decor is honest and playfully elegant. Sofas, tables, wall lamps and planters arch and curl as they casually challenge the straight-edged furniture. Black accents bind the curated art and artefact assemblage whereas sleek brass fittings radiate warmth.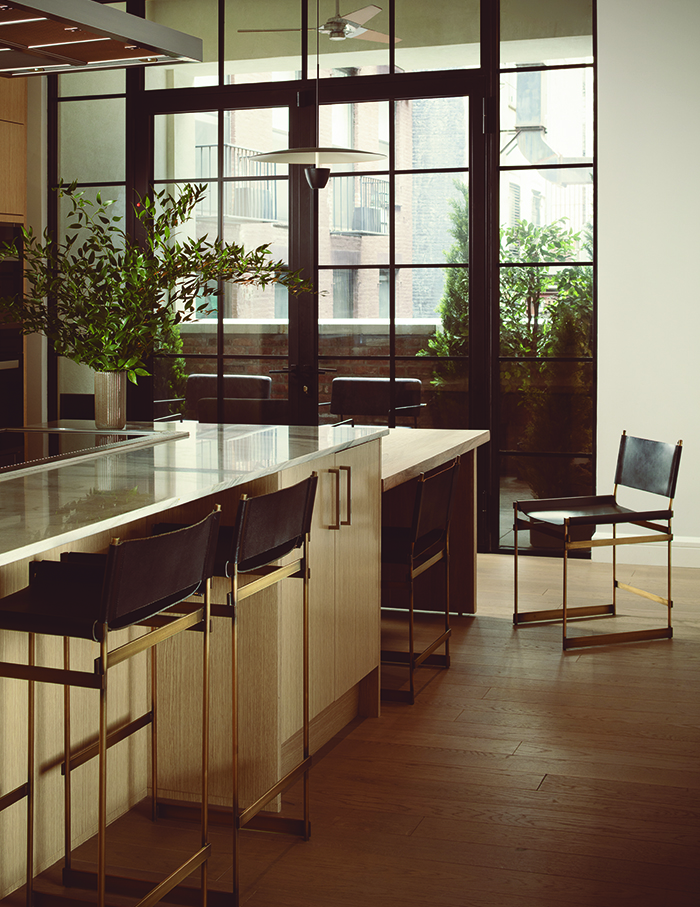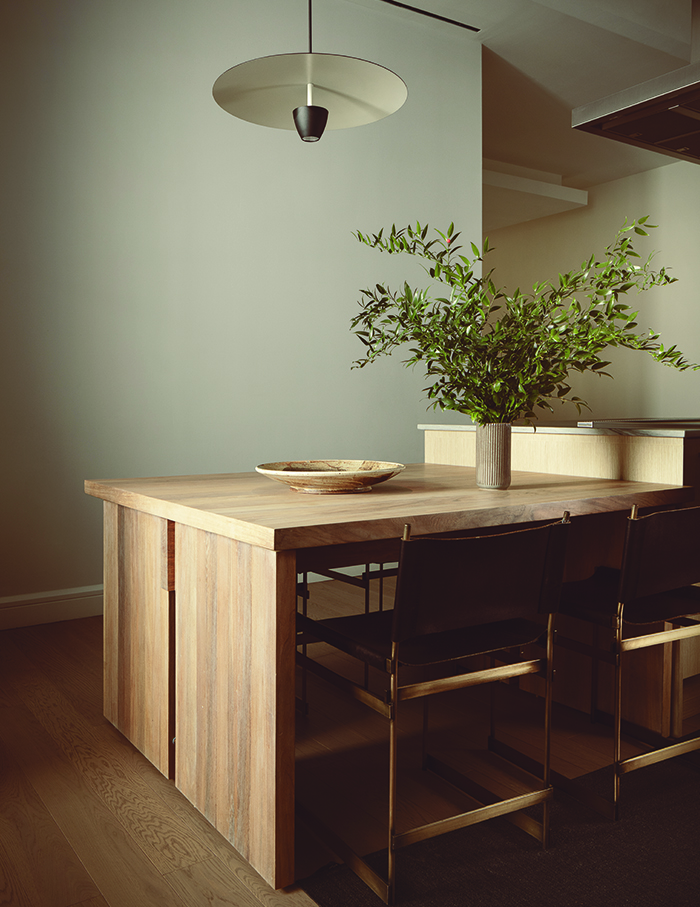 Like the furniture, the fabrics and upholstery is also custom made by the architect's friend Sandra Jordan. 
Her textile brand, Sandra Jordan Fabric employs a sustainable and low impact approach to fabric making techniques. The process also generates job opportunities for the herdsmen and textile workers living in remote areas of Peru.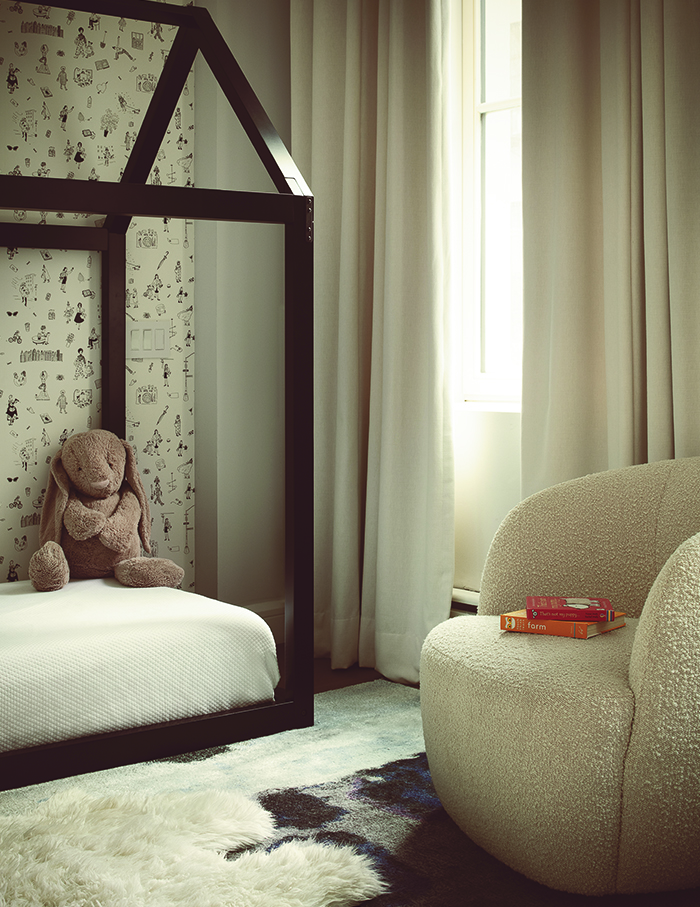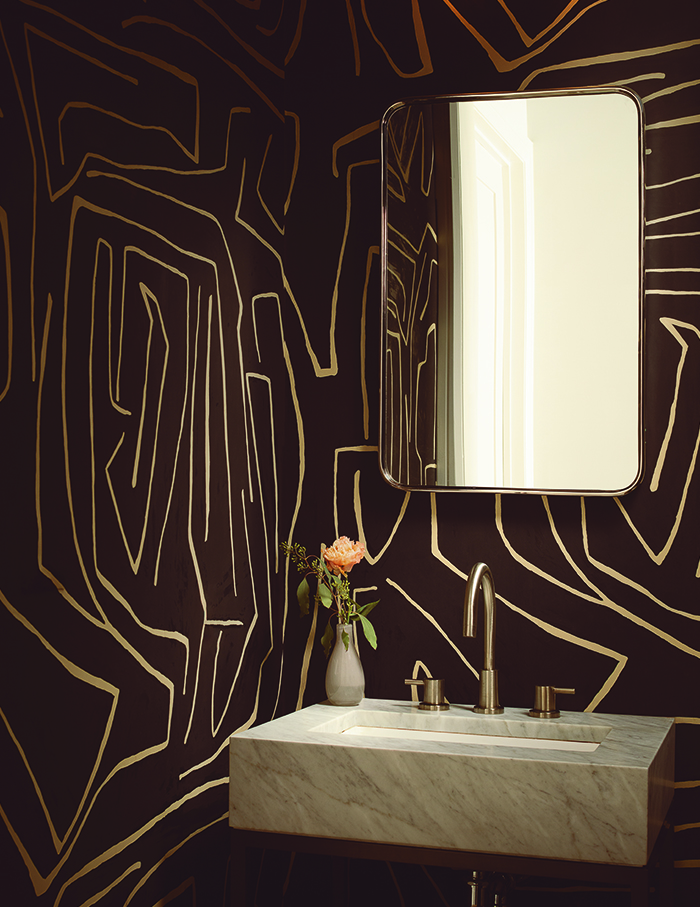 Channelling an old world charm, Tribeca Loft by ATRA Form Studio is a welcoming and intimate nest with purposeful, minimal interventions. 
Love a hint of curves in decor elements? Now check out A Mumbai home by Shiraz Jamali Architects lets colours and curves do all the talking