Trends
Asian Paints Royale Glitz is set to elevate your home's glamour quotient with its rich sheen and luxurious demeanour
AUG 7, 2021
| By Team ELLE DECOR India
Home is where the heart is, they say. But the last year has converted our abodes into places of work, play, leisure, celebrations and more. Furthering the function, festivities and fun within the homes, Asian Paints Royale Glitz is set to elevate the home's glamour quotient with its rich sheen and luxurious demeanour. For a country known for its maximalist expressions and layered design sensibilities, Royale Glitz evokes a familiar nostalgia and affinity with shades like Calcutta rains, Coromandel Indigo, Chutney green and so on.
Not limited to stunning visual and picturesque quality, Royale Glitz with Teflon™ Surface Protector in its formulation allows stains to be wiped away with ease.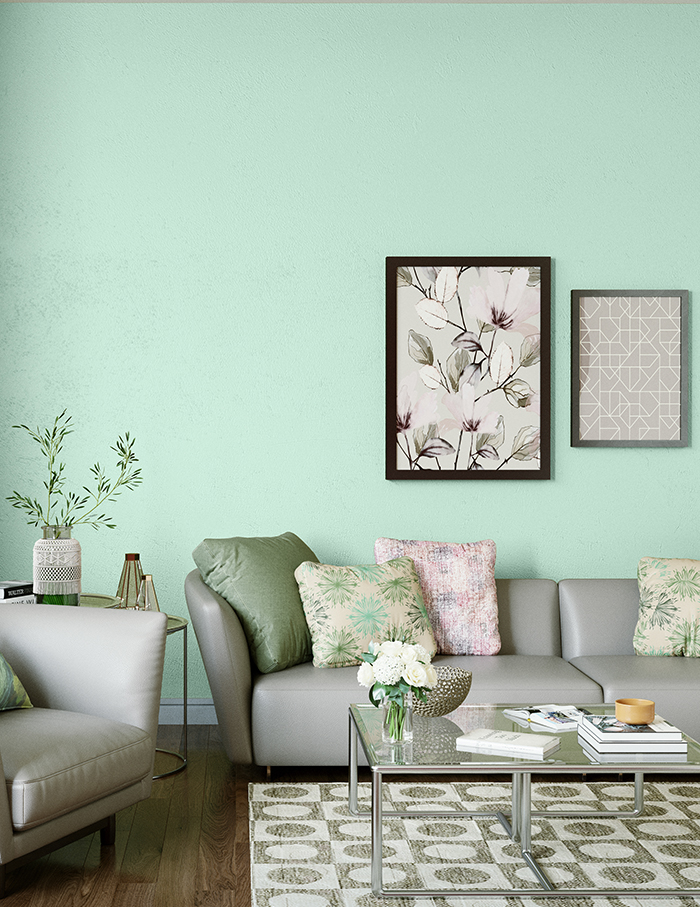 "Consumers today are looking for that X factor in their home interiors. Something that will create a memorable and definitive impact while enhancing the beauty and glamour quotient of your home. This is what we bring to our customers with the new Asian Paints Royale Glitz interior luxury paint and endeavoured to convey the same through our quirky and stylish TVC. We are happy to be working with Deepika once again on this TVC; the concept and treatment of which is quite different from the ones she has done previously with Asian Paints," says Amit Syngle, MD & CEO, Asian Paints Limited.
In the case of Asian Paints newly launched Royale Glitz television commercial, it is yet again the home where Deepika Padukone's shoot transpires against a splendid backdrop of Royale Glitz. While Deepika is her bedazzling self at the shoot, it is the walls bedecked in Royale Glitz that have the photographer's heart. While the leading lady is confounded and confused with the photographer's reaction, she is quick to notice the walls' flair. A knowing smile lights up her face as she effortlessly wipes off a stain from the wall with a flick of her sleeve, as she acknowledges that walls with Royale Glitz can definitely #StealYourSpotlight.
Head here to explore the all-new Asian Paints Royale Glitz, Ultra Sheen Paint!