Homes
When concrete met craft—Ashiesh Shah and Verendra Wakhloo join forces to devise a truly bespoke and craft revivalist home in New Delhi
DEC 21, 2022
| By Shriti Das
Poetry and prose meet a Bauhaus-inspired modernist home for a family of five in the quaint bylanes of Shanti Niketan, an upscale locale in New Delhi. Call it an idiosyncratic irony or a pleasant paradox, but this sprawling abode is a vision in concrete whose interiors exhibit a flair for expression in curvilinear silhouettes, soft edges and a melange of arts and crafts.
Engineered by Verendra Wakhloo, Principal and Founder, Matra Architects, the 56,000 sq ft home is reminiscent of Ludwig Mies van der Rohe's ethos, given his education in Germany. Ashiesh Shah, the brains and master designer behind the interiors is an architect by academic pursuit with a repertoire that encompasses art, design, decor, crafts and more.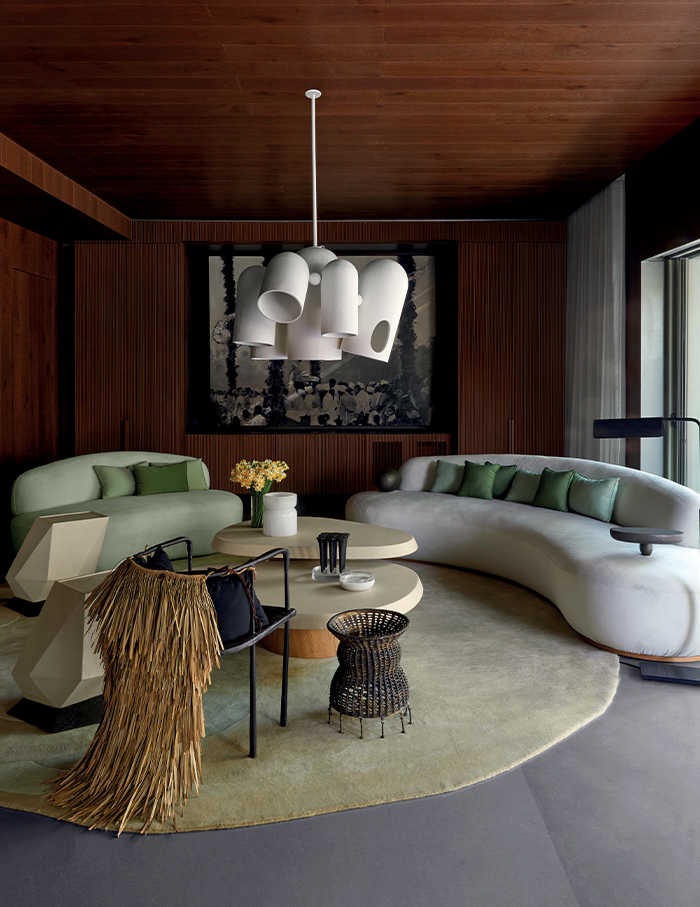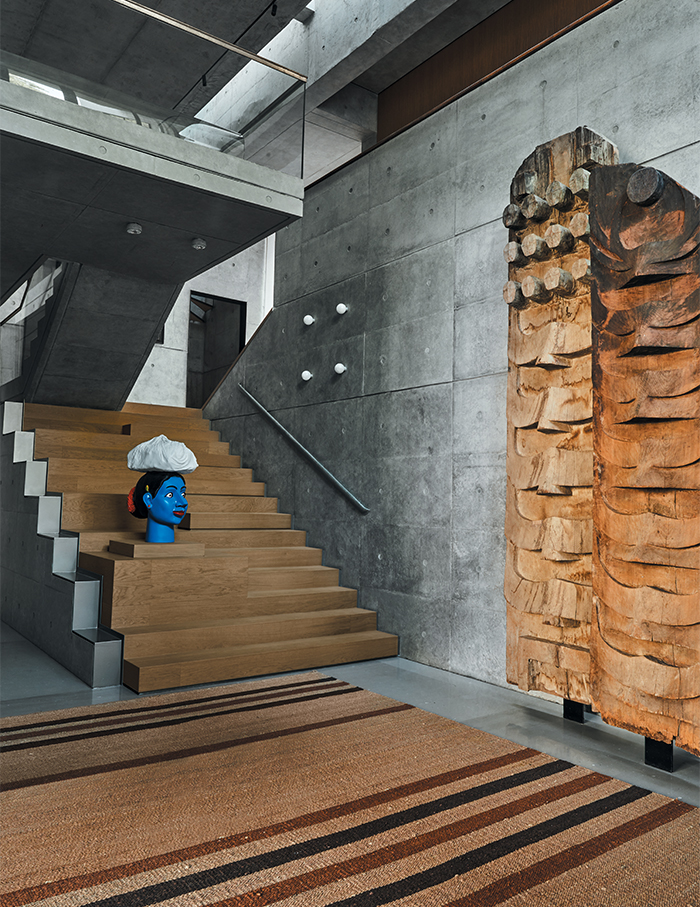 Bestowed with a lofty architectural canvas, mammoth spatiality and a galore of opportunities to soar wild with ideas, it is a beautiful surprise that Ashiesh chose to continue the narrative of its architecture into the space within.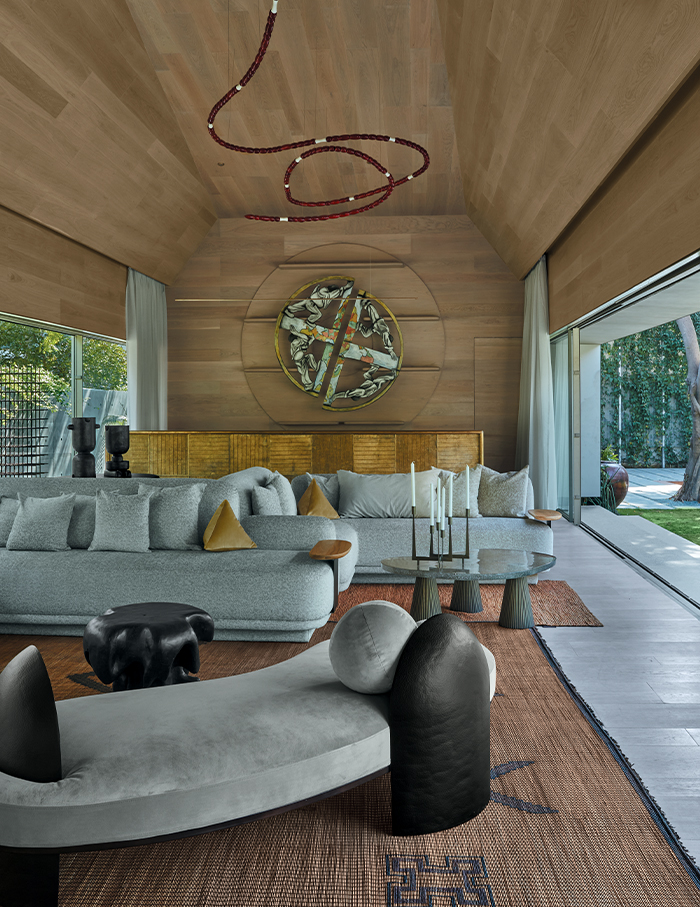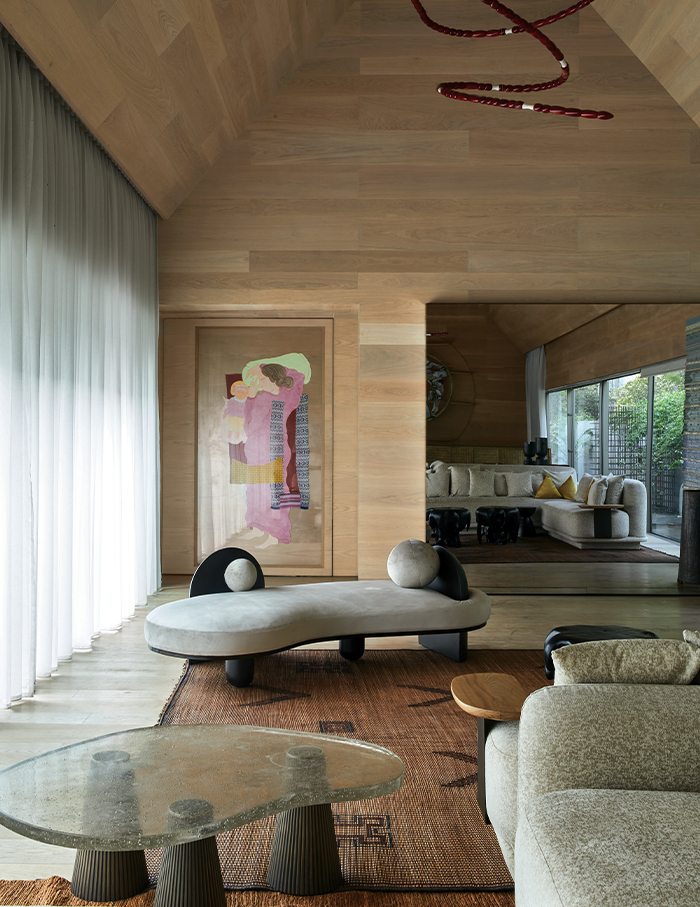 "Architecture and interiors should blend in freely. There should not be a stark difference between the outside and inside,'' points out Ashiesh.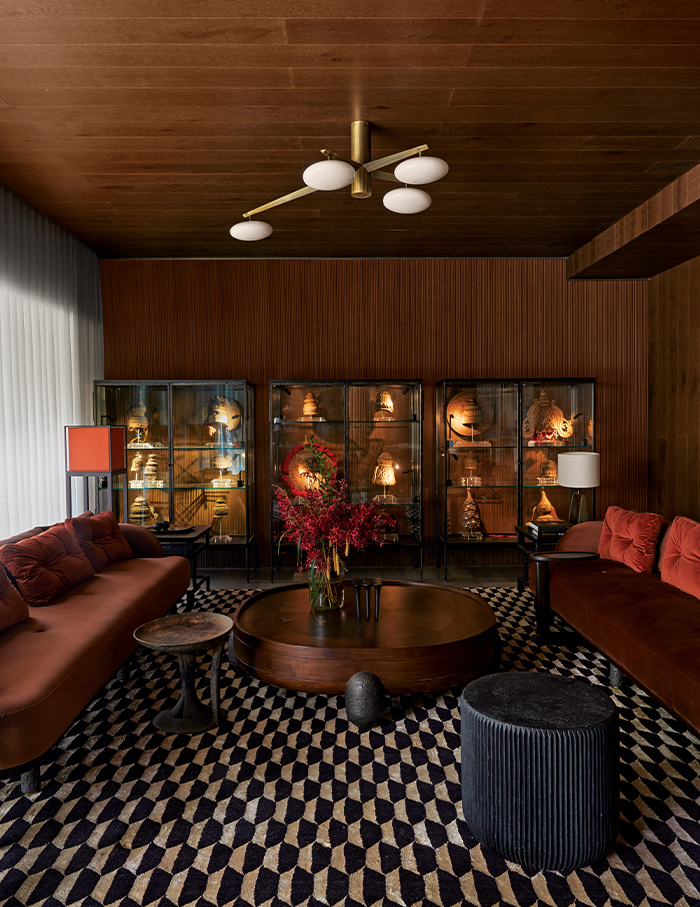 What Verendra has envisioned and achieved in this home is its love affair with natural light and conversations with concrete. Three different expressions of scale define the structure.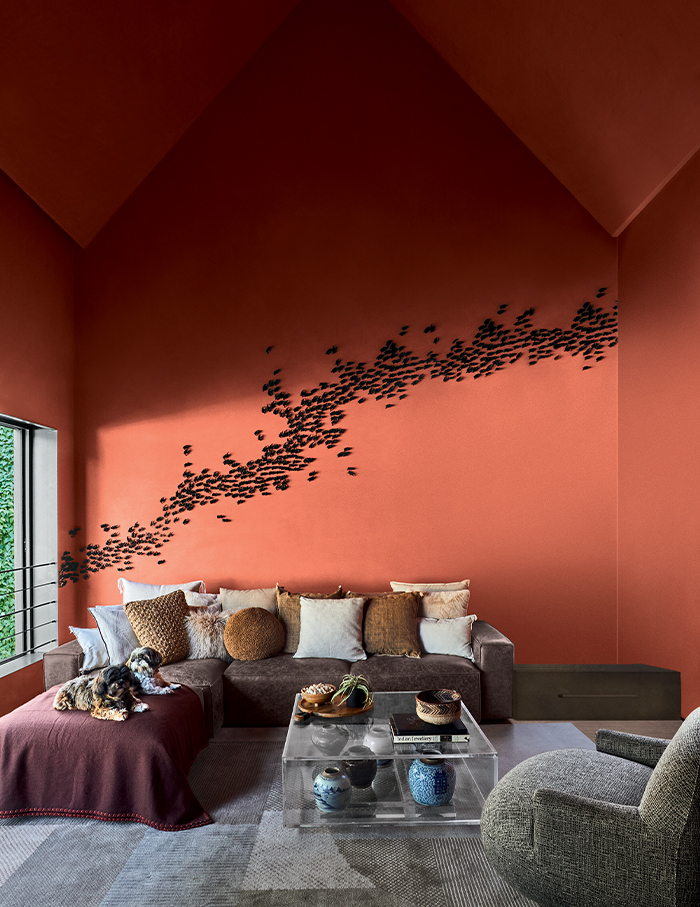 The double height space at the entrance, is followed by a sprawling living and family room on the ground floor with low ceilings but massive footprints and finally, the first and second floor where the scale shifts to a vertical orientation, allowing the homeowners to enjoy the expanse of sloping roofs and cutouts open to the sky.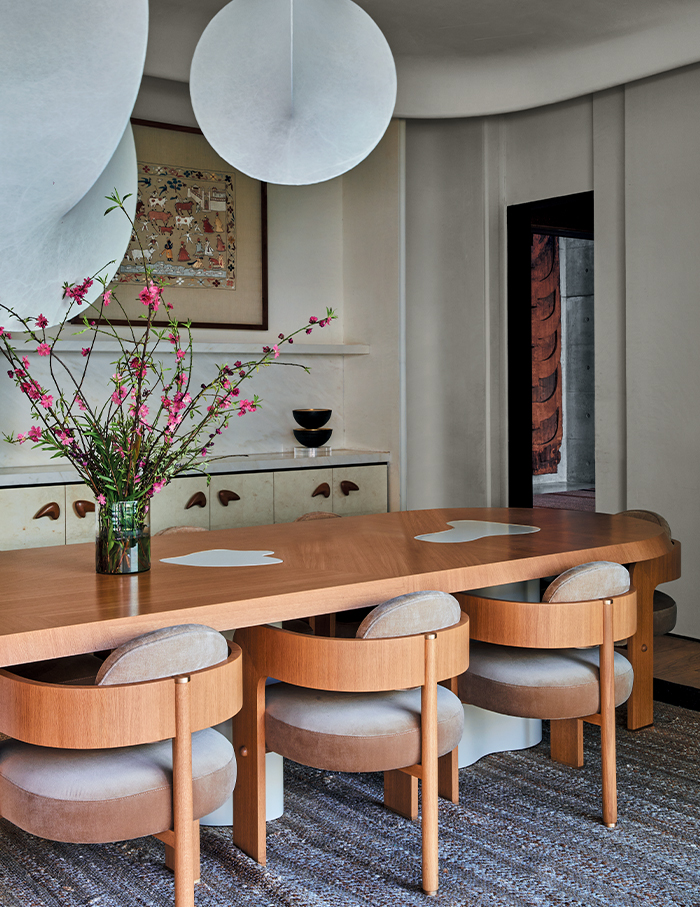 The space features a three storied residence designed for a family of five alongside a long gazebo area to entertain guests, which is also Ashiesh's personal favourite space.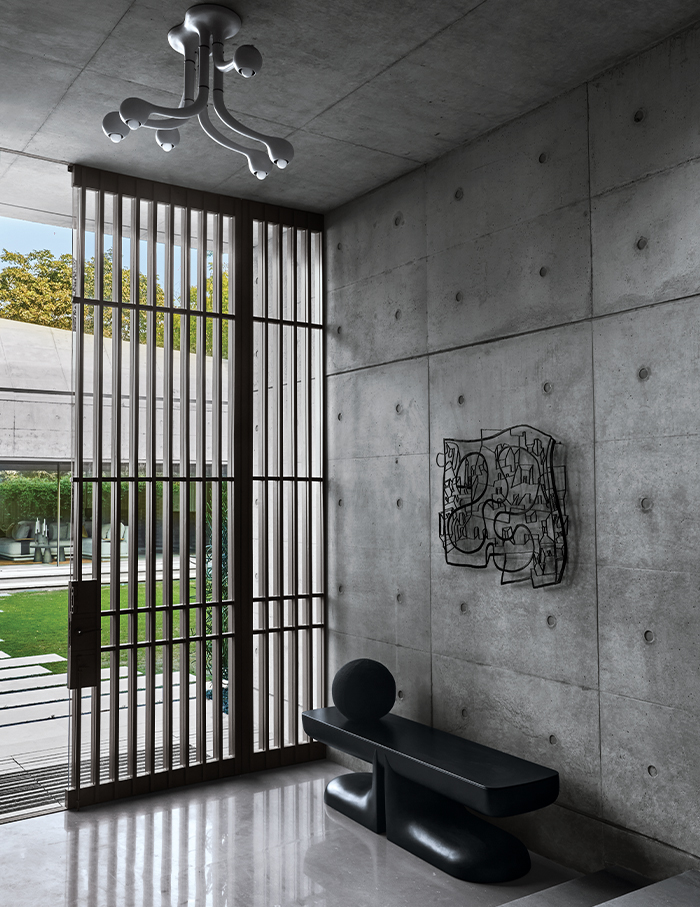 "Keeping the interiors minimal, we've ensured that every piece has its space, and every space has conversations and stories to tell," says Ashiesh. Perceived from the exteriors, the concrete flows from the architecture, inwards, into grey marble. There's a change in texture but the continuity is maintained with the colour grey.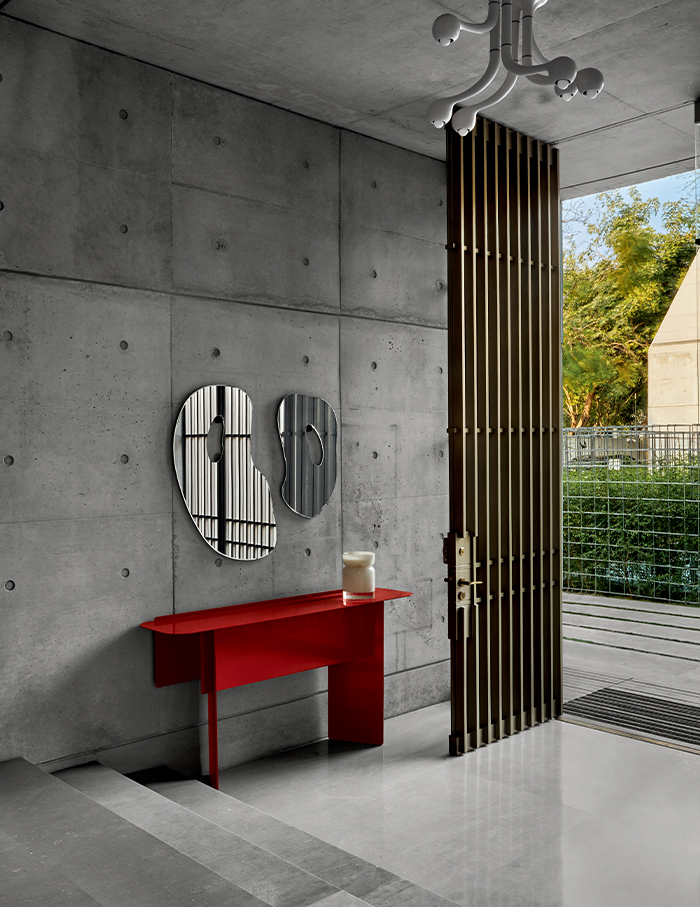 He continues, "I wanted to make a uniform box where the colour would move from the walls, to the ceiling to the floor, as one environment. And then everything would stand as pieces of design or art, almost like a museum, almost like a gallery."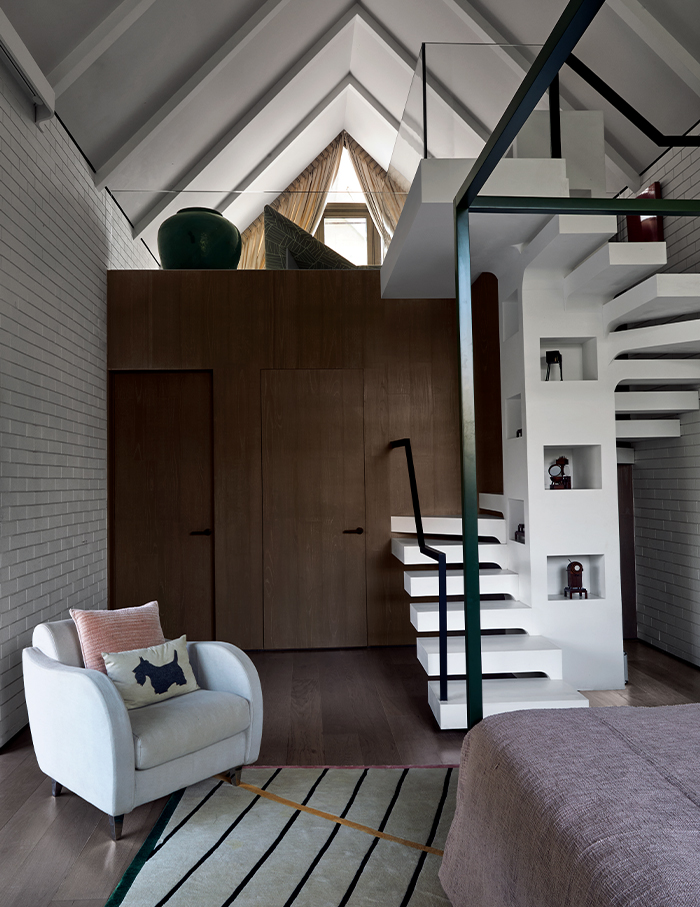 Beyond the exemplar design interventions, there are little stories and details that make for keepsakes.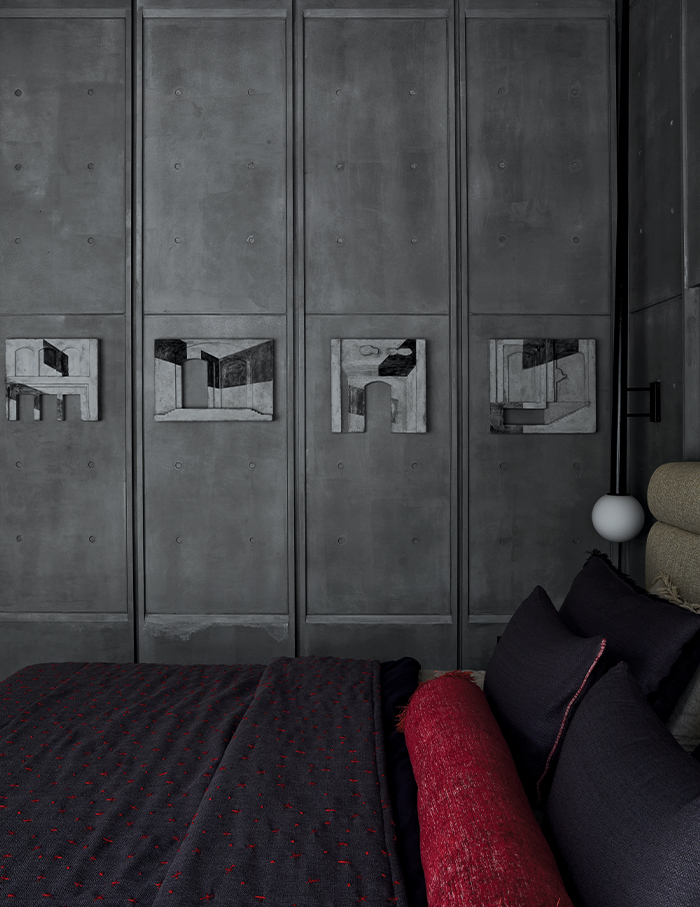 Like the Naga totems at the double height passage near the entrance are actually sourced from Kerala, one that Ashiesh found on one of his travels.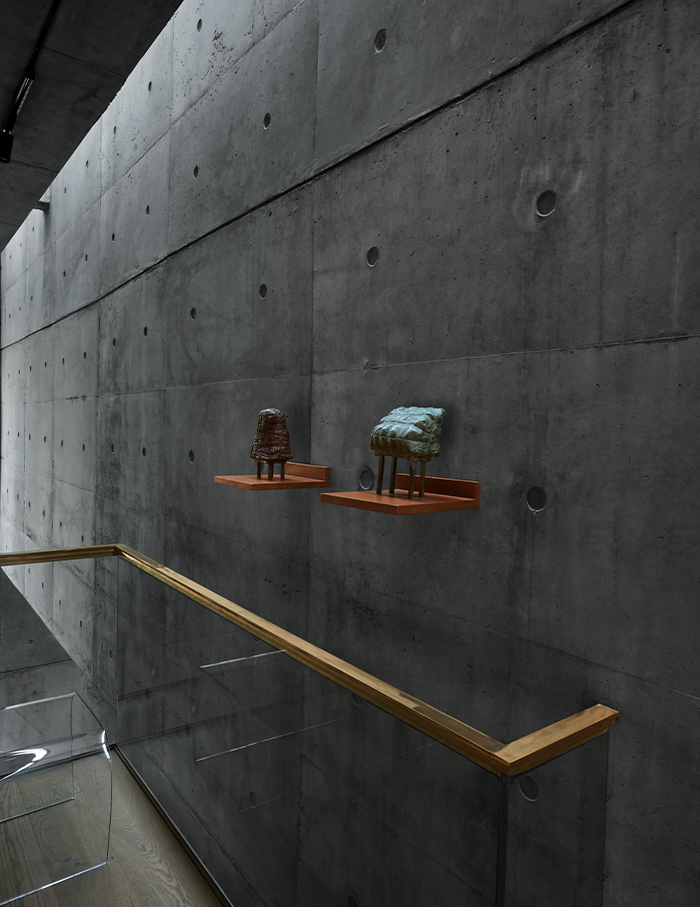 The entrance bears an artwork by Dr. B. V. Doshi. Ashiesh stumbled upon them after prolonged deliberations to find the right piece for the space. The home features contemporary art pieces by Atul Dodiya, Prabhakar Pachpute, Ravinder Reddy amongst others, imbibing a true gallery-like appeal.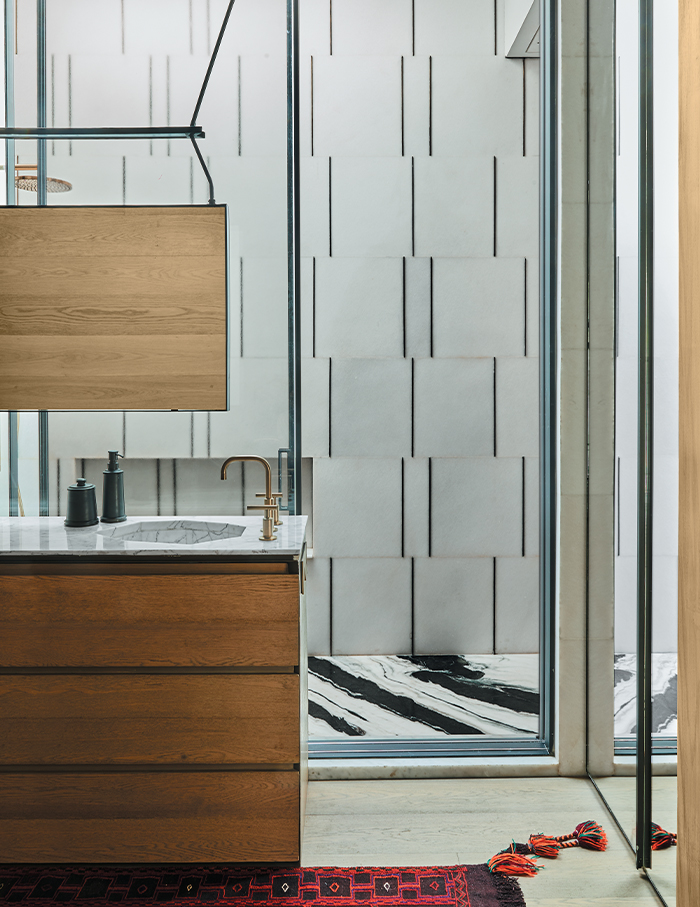 Though art has been crucial and a defining aspect of Ashiesh's work and ethos in design, this labour of love has established new benchmarks for Indian crafts, especially those from tribal and indegenuos regions. "We have been trying to revive the crafts with our atelier for the past seven years with our aesthetics and geometries of the lingam.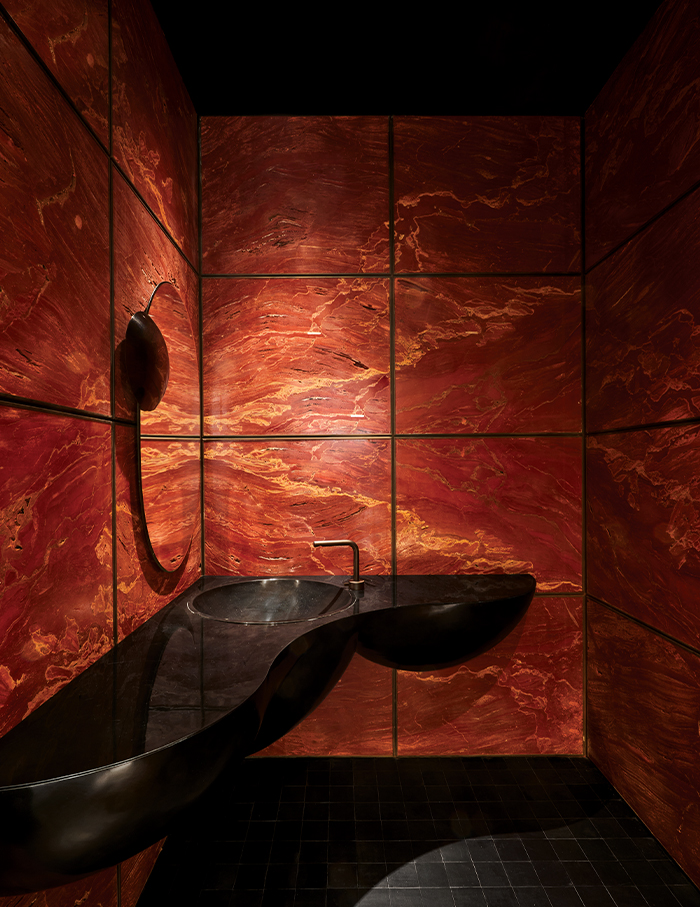 And the COVID-19 lockdown escalated this since we could not travel and source from various parts of the world. Hence, we decided to use our resources within the environment of where we are and with the knowledge of crafts that we have. It is great to be a part of a project like this with brilliant clients who pushed us to explore our boundaries with crafts like Dokra, Longpi, Kansa and others," explains Ashiesh.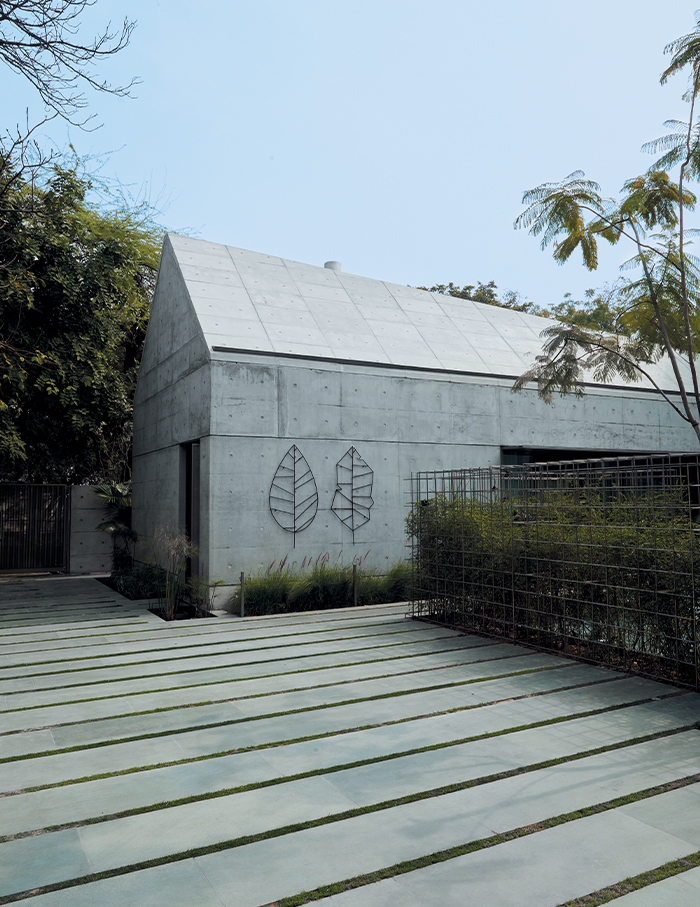 Diving further into entities that gave direction to design he says,"Asian Paints helped us with the palette, the colours. We became the artists and they became the material. They helped explore new materials, break boundaries and brought about these different textures within this home."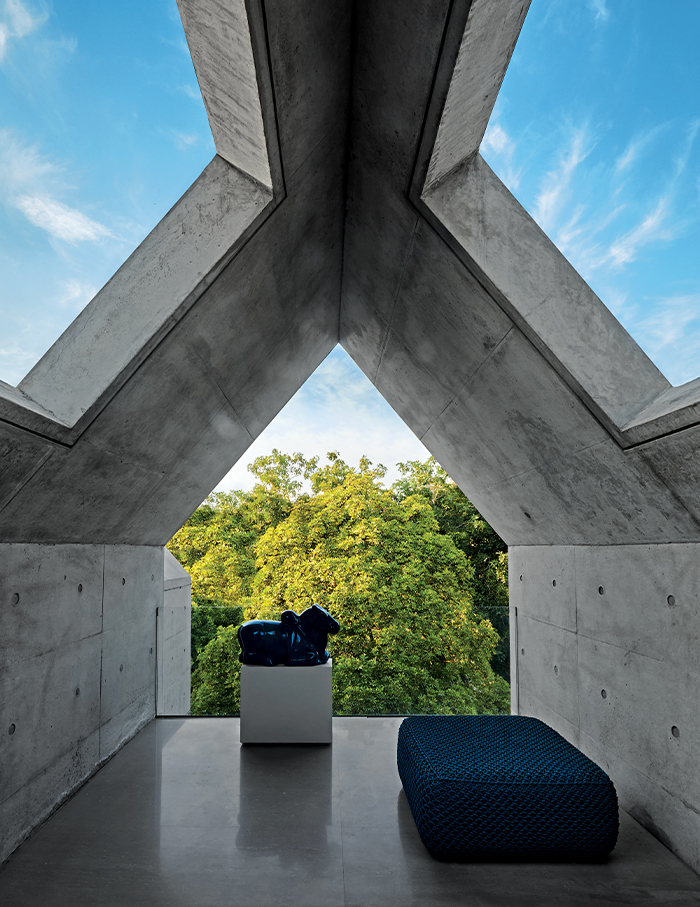 Verendra is also in agreement with Ashiesh when it comes to crediting the homeowners for their patronage to explore new forms and ideas that are far from conventional. "It is interesting that people are ready to experiment with new geometries and materials," he says.
With a profound understanding of materials, clean lines and respect for each other's craft, both fit like a glove when it came to the project. On that note, one wonders, what is it about collaborations that make projects click? Two titans don't always come together to clash, in some cases like this home, they huddle to build something immortal. Multiply this thought into two and voila! You have a space that stands in perfect harmony, because in the end there's only one winner, which is this home. 
You may also like: A home in Shanti Niketan, New Delhi by Rajiv Saini