Design
Artisanal food meets artisanal interiors at White Garden in Bengaluru designed by Tesor Designs
MAY 25, 2023
| By Alexa De Souza
Setting a new standard for vegetarian dining experiences, on the bustling streets of Kalyan Nagar, Bengaluru, White Garden stands as a serene escape from the chaos of everyday life. This artisanal vegetarian restaurant welcomes guests with its all-white facade and playful blend of textures.
Imagined by Supriya Suriyanarayanan, Co-Founder of Tesor Designs and designer Josefa Jacob, along with the team of Rajesh Kudlu, Vinya Shetty, and Raghavendra KJ, White Garden emerges as a medley of architectural elements, natural materials and earthy tones.
Whether in visuals or in concept, this inventive eatery stands as a culinary haven to unwind and enjoy a meal in the company of palatable vegetarian fare and pacifying surroundings.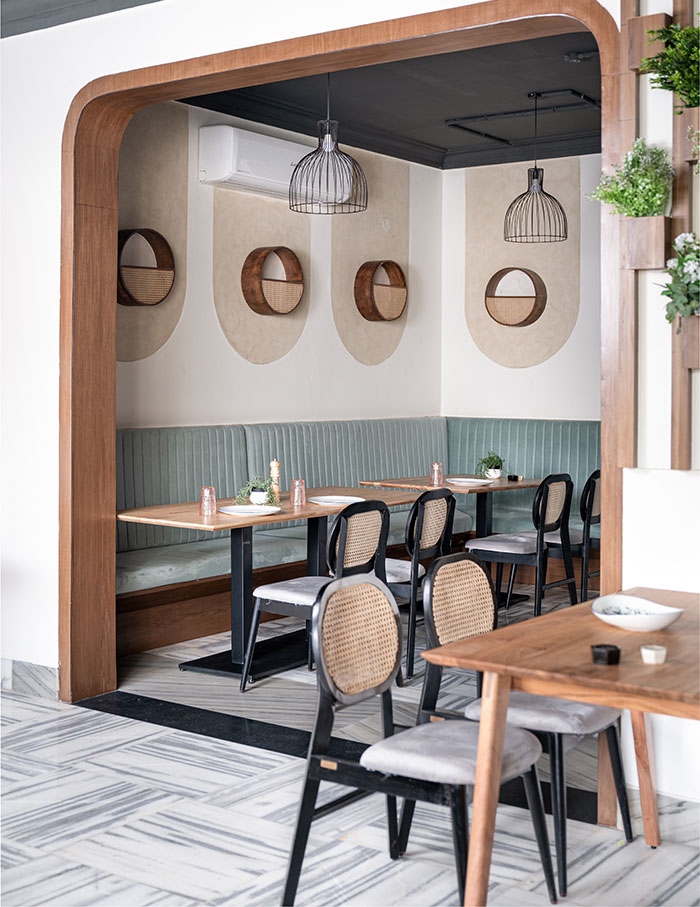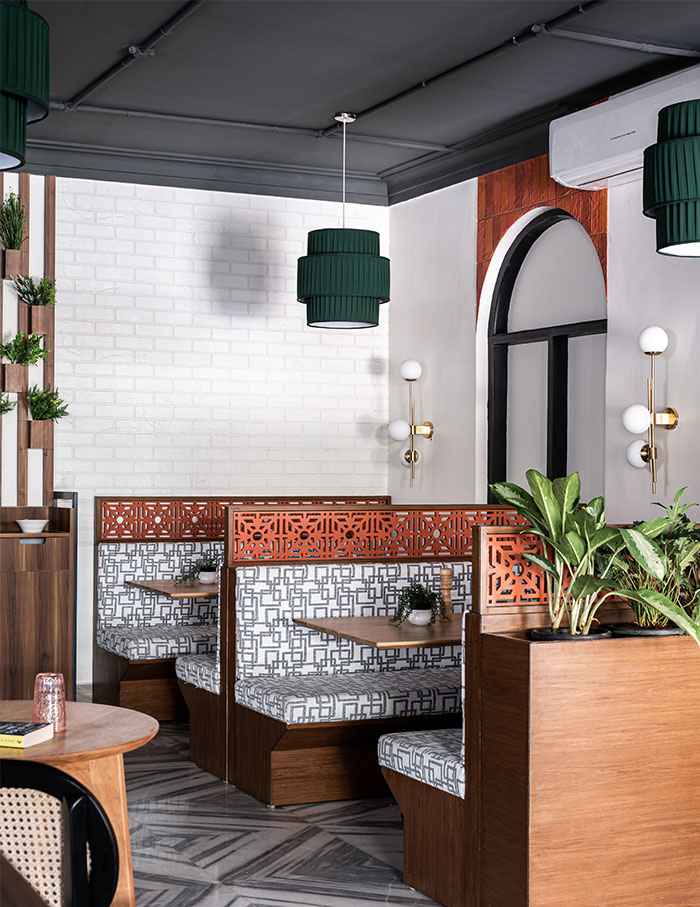 Stop by for tranquility 
The birth of White Garden is no less than a design-led transformational journey — an old bungalow converted into a modern oasis for leisure. The objective was clear from the beginning, to cultivate an ambience that exudes subtlety, calmness, and richness while paying homage to the European architectural influences present in the building. The ultimate goal was to establish a distinctive design template for vegetarian dining, catering to those seeking sophisticated, culinary excellence.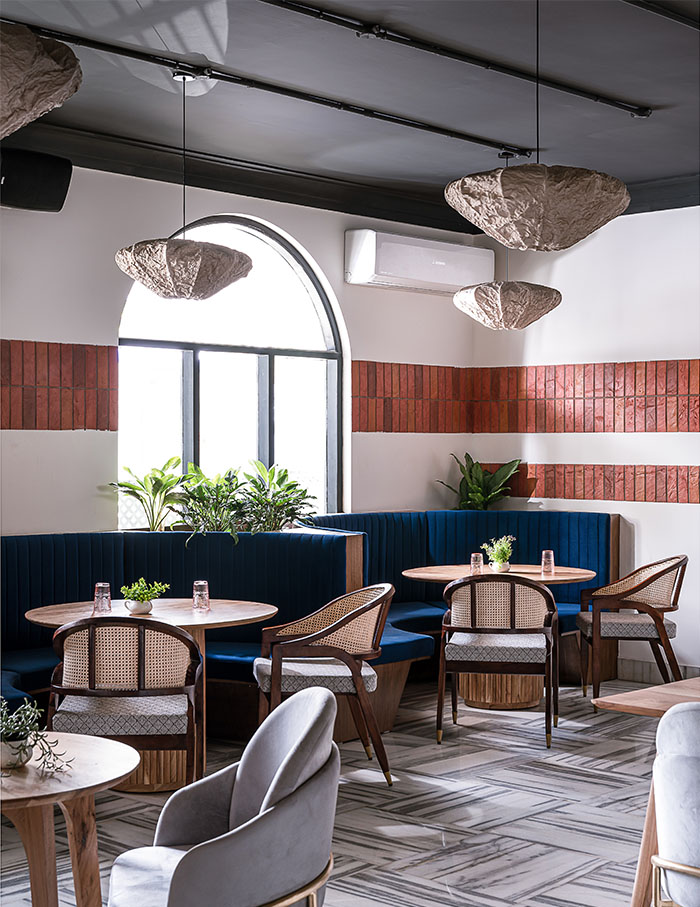 The restaurant's interior canvas eschews grandiosity and embraces understated elements and a muted palette. This approach provides the ideal backdrop for guests to unwind and savour the curated selection of artisanal vegetarian delights.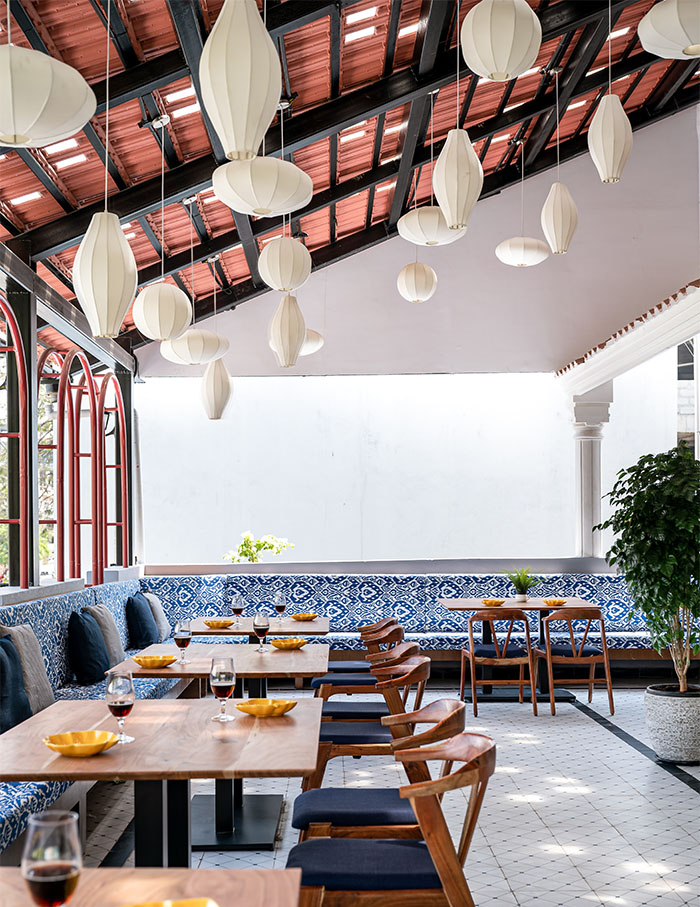 Harmony with nature
Drawing inspiration from the beauty of nature, the visual story remains cohesive throughout the restaurant, while each room possesses a distinct character, offering multiple captivating corners for exploration.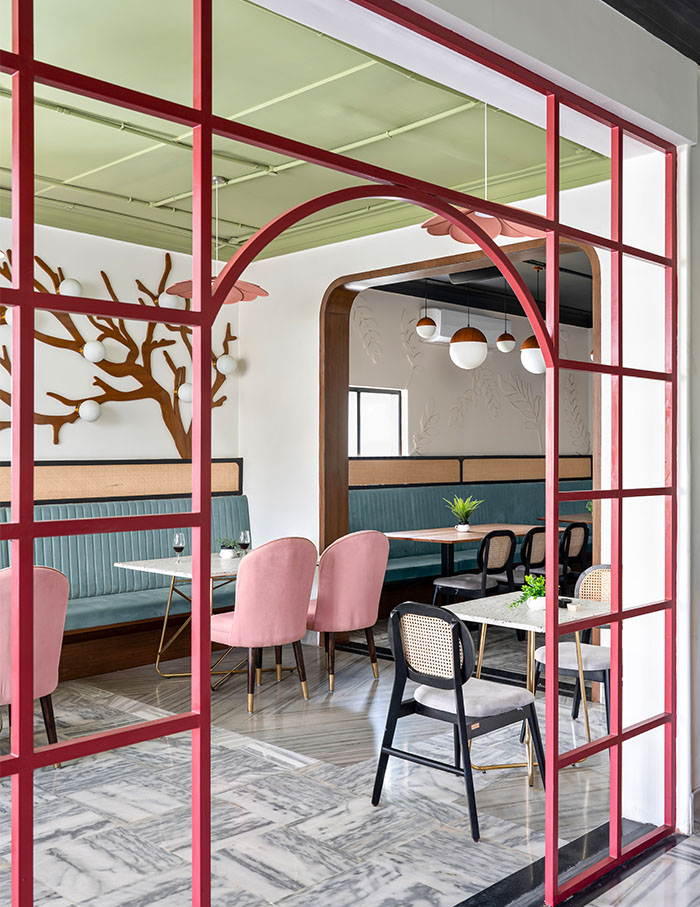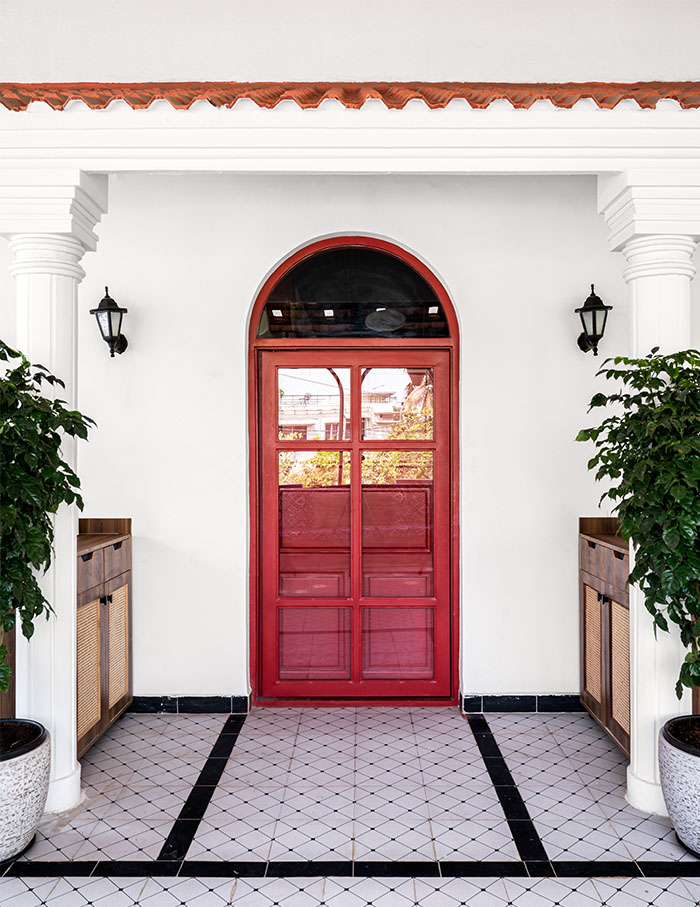 The open floor plan of White Garden enhances the perception of space and unity. Veneered arches visually separate different areas, while furniture, wall designs, and colours contribute to defining each space. The first floor brings out a sense of playfulness, with the terrazzo table tops, candied pink chairs, and a striking tree-branch light installation that adds a fanciful touch. The alfresco dining area, marked by a vibrant red door, acts as a portal to an alternate dimension.

"Vintage-inspired black and white tiles, ikat cushions, pendant lights, and lush greenery, all serve to celebrate the main character of this space that is abundant natural light," shares Supriya.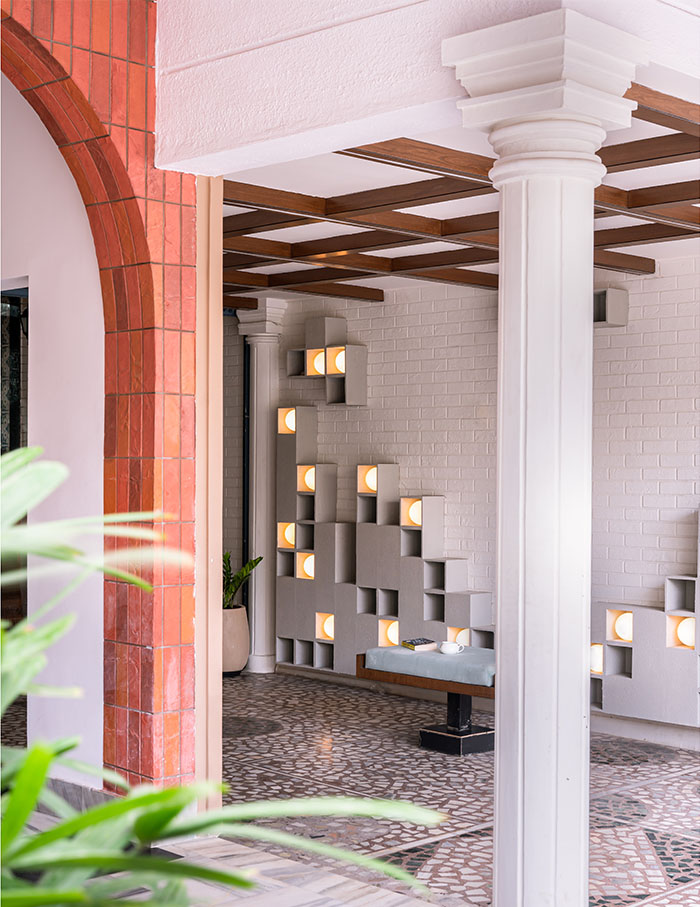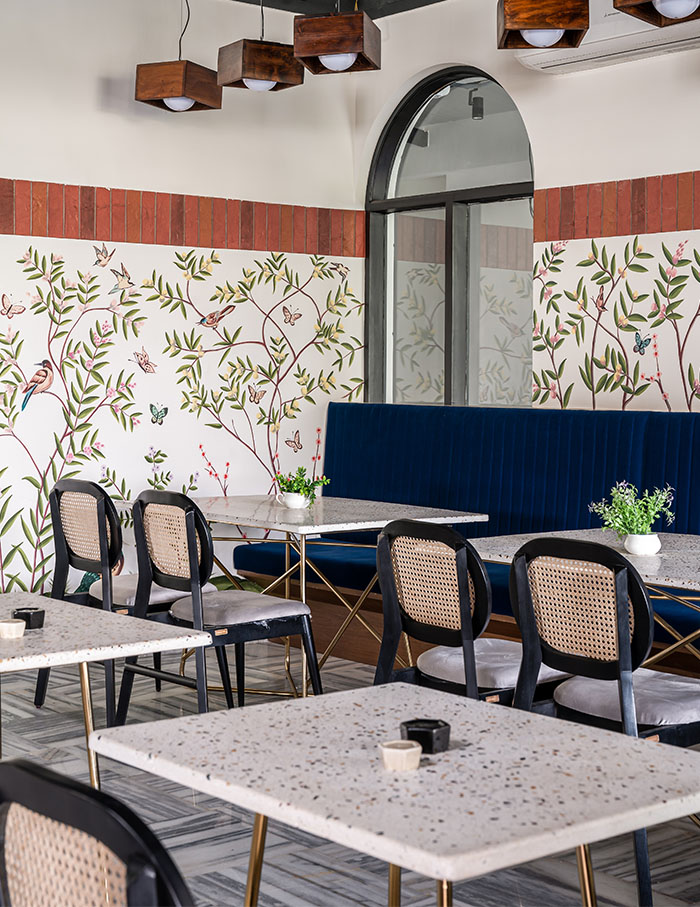 White Garden is a remarkable artisanal vegetarian restaurant in Bengaluru. Through its alluring decor, the restaurant creates a getaway indoors, where guests can escape the flurry of city life. The harmonious blend of natural elements, subtle textures, and sober colours foster an atmosphere of relaxation and togetherness.
You may also like: Fondest memories are made when gathered around the table. Here are memorable restaurants which you need to bookmark ASAP