Design
Architect Marshall Blecher and designer Magnus Maarbjerg have conceptualised floating islands in Copenhagen's harbour to emphasise the need to be outdoors but also protected
MAY 15, 2021
| By Saloni Rege
This 'parkipelago' of floating islands in Copenhagen has been designed as a social and interactive space by Australian architect Marshall Blecher in collaboration with Magnus Maarbjerg from Danish design studio Fokstrot.
A testament to climate-responsive urbanism, the non-profit initiative is backed by Copenhagen's By & Havn and Det Gode Havneliv. The flexible islets are suffused with endemic greens and anchors below, thereby providing a habitat for birds, insects and marine species.
They also serve as a breather in a compact yet dense city like Copenhagen. Reinventing the city's old harbour, the mobile islands elevate the promenade and offer rejuvenating activities, attracting tourists from around the globe.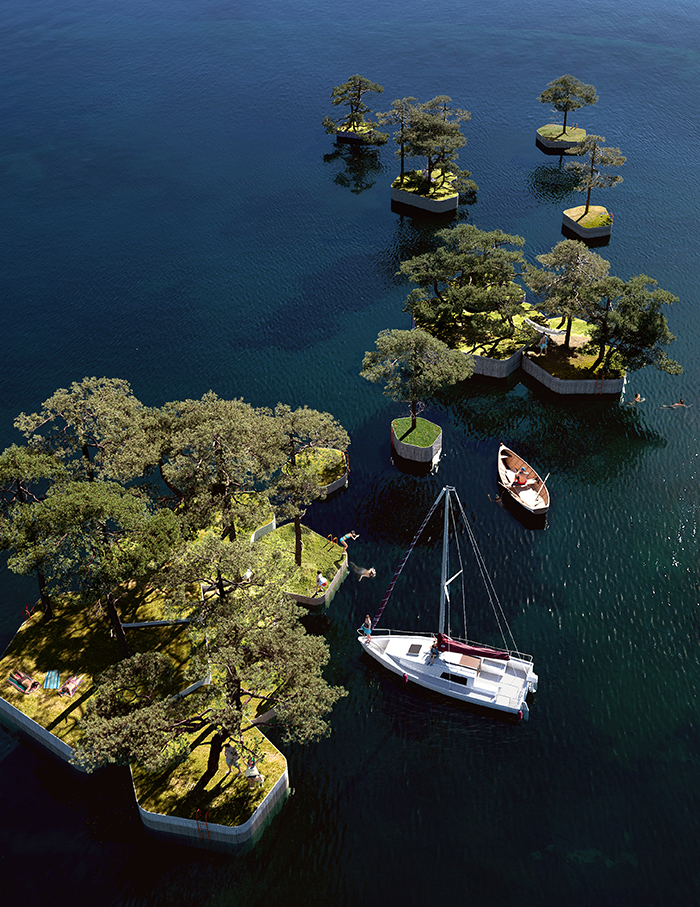 While the first prototype CPH-Ø1 was launched in 2018, we think that it also serves as an incredible solution for the social distancing mandated since 2020. The initial module is being treated as a benchmark for three more islands that will use sustainably sourced and recycled materials.
We are sure that such parkipelagoes will become the future of public centric urban spaces in cities bordered by a water body.