Lifestyle
We're crushing over Danish design brand Menu's collaboration with Norm Architects
JUL 26, 2020
| By Paahini Agarwal
The Audo is a unique concept that reflects the rapidly changing intersection of home, work and hospitality in a single, community-building universe in Copenhagen. Danish design brand Menu and Norm Architects have collaborated to create a space that unites coworking and event facilities, a cafe, restaurant and concept store, as well as an exclusive hotel residence through design, making transitions from one area to another seamless, inspiring and pleasurable.
The property gets its moniker from the Latin Ab Uno Disce Omnes, which translates to "From one, learn all" and reflects Menu's founding philosophy of collaborative spirit. The project was headed by Bjarne Hansen, the brand's former CEO and founder, and conceived in partnership with Jonas Bjerre-Poulsen of Norm Architects. Nathan Williams from the leading lifestyle publication Kinfolk led the creative direction, bringing a global perspective.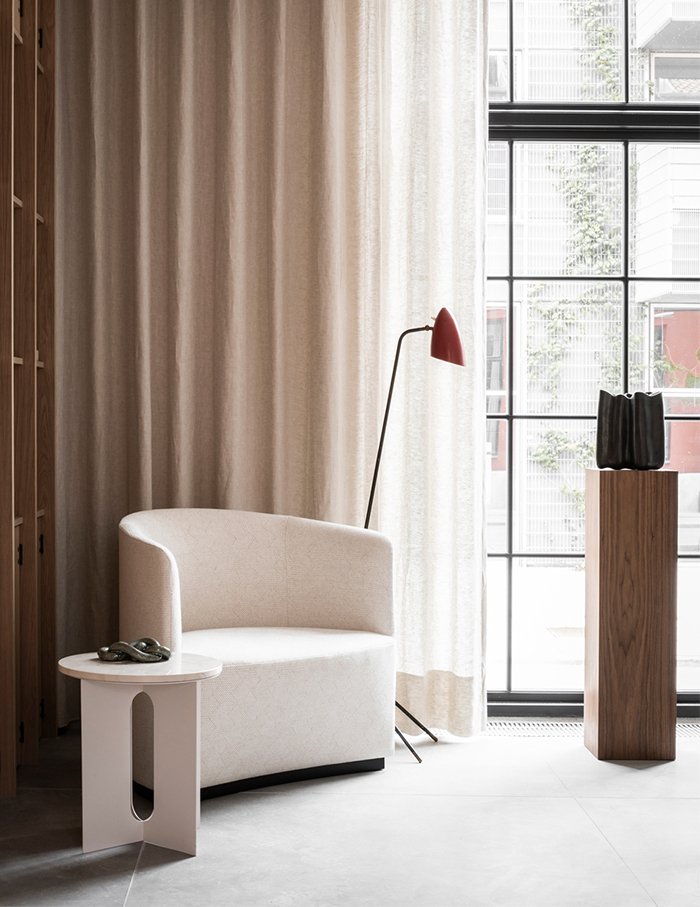 This establishment occupies a 1918 structure, originally built to house the headquarters of the Russian Trading Co Ltd. "The facade references a period of time when buildings in Copenhagen were inspired by Greek and Roman architecture, entering the early dawn of modernism. The interiors were a rational and industrial concrete structure. This allowed us to transform the building rather freely," says Peter Eland, one of the lead architects.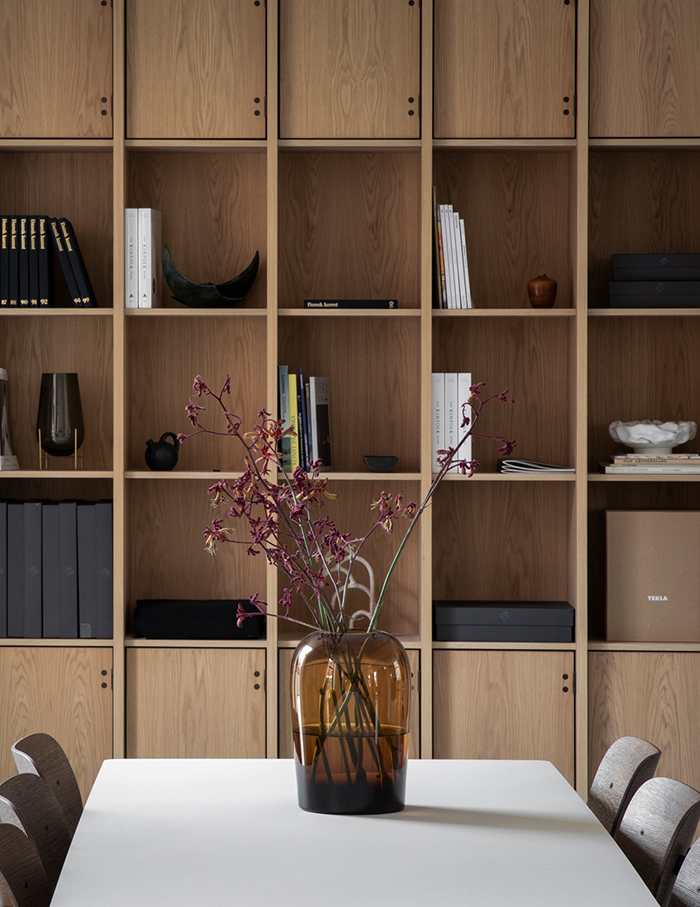 Eland adds, "We went on to create a multifunctional and combined area that required different kinds of circulation, acoustics and ventilation for its various purposes. Fitting all these functions and mechanical services into a historic building of 27,000 sq ft was probably the biggest challenge."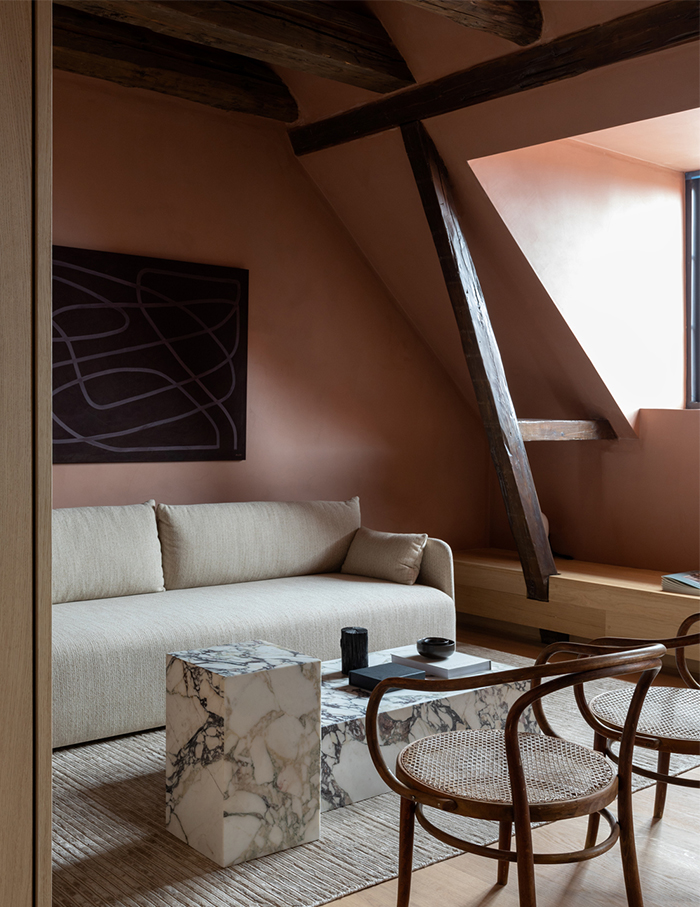 The neo baroque structure features an inspiring mix of original features and thoughtful new accompaniments. Products from 20 premium global brands have been mixed and matched with Menu's comprehensive range of furniture, lighting and accessories. Indeed, visitors can purchase anything they like here—each product used on the floor up to the ceiling is available for sale. This adds another dimension to the space as a furniture showroom.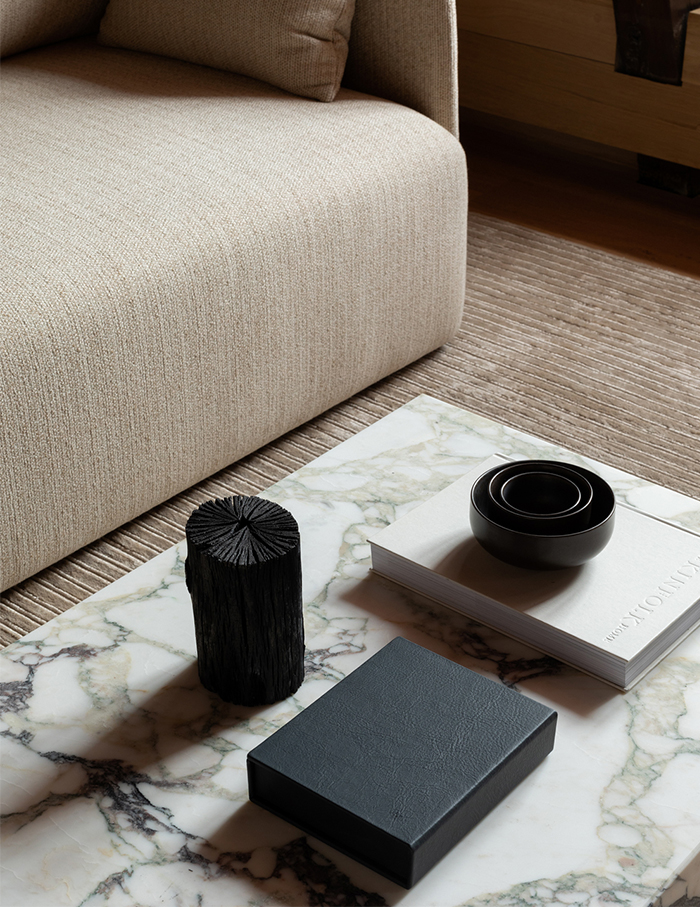 Each and every product at The Audo is experienced in new and authentic ways, redefining the use of design and ultimately, how people connect with one another. Its interiors are minimalist and contemporary with a light and neutral colour palette that makes the whole place feel calm and inviting. It is these features that hint to The Audo being a testament to the future of design. 
Scroll to see more images from The Audo in Copenhagen…