The fusion of innovation, culture and sustainability at The Apple flagship store in Mumbai
APR 20, 2023
| By Team ELLE DECOR India
The Apple Flagship Store in Mumbai is a true architectural marvel, blending cutting-edge design with cultural references and environmental sustainability. It's a testament to the power of great design and engineering and a must-visit destination for anyone interested in architecture or technology
The Apple Flagship Store in Jio World Drive Mall, Mumbai, draws inspiration from the city's unique Kaali Peeli taxi art and offers a luxurious and innovative retail experience. Located in the heart of Mumbai's business district, the new Apple store is the company's first flagship store in India. 
The store covers a massive 20,000 sq ft and has a unique design that pays homage to Mumbai's rich culture and heritage. The store boasts a distinctive and stylish storefront entrance featuring a handcrafted wooden triangle ceiling made up of 1,000 tiles and two Rajasthani stone walls at the entrance. The building's design incorporates natural materials, modest aesthetics, and daringly inventive techniques, creating a light and airy atmosphere.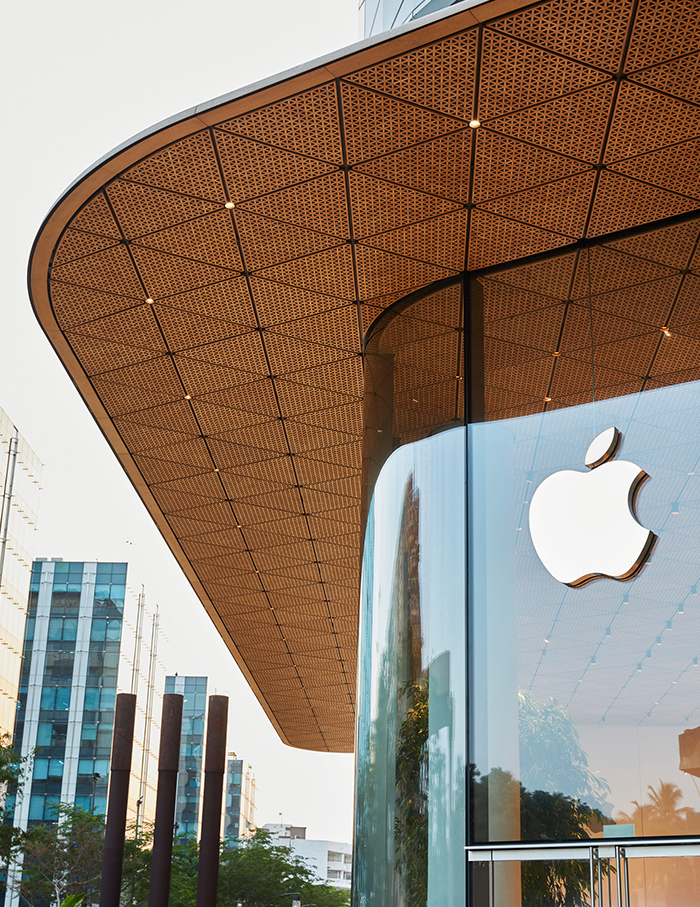 "At Apple, our customers are at the centre of everything we do, and our teams are excited to celebrate this wonderful moment with them as we open our first retail store in India," says Deirdre O'Brien, Senior Vice President of retail at Apple.
Inside, the store is just as impressive. The store features a 114 m long steel stairway leading to a cantilevered mezzanine floor, where visitors can explore the latest iPhone models, Macs, iPads, AirPods, Apple Watch, and Apple TV lineups, as well as iTag and other accessories. With over 100 personnel speaking nearly 20 different languages, visitors can learn more about the products from professionals and be aware of the Apple trade-in programme.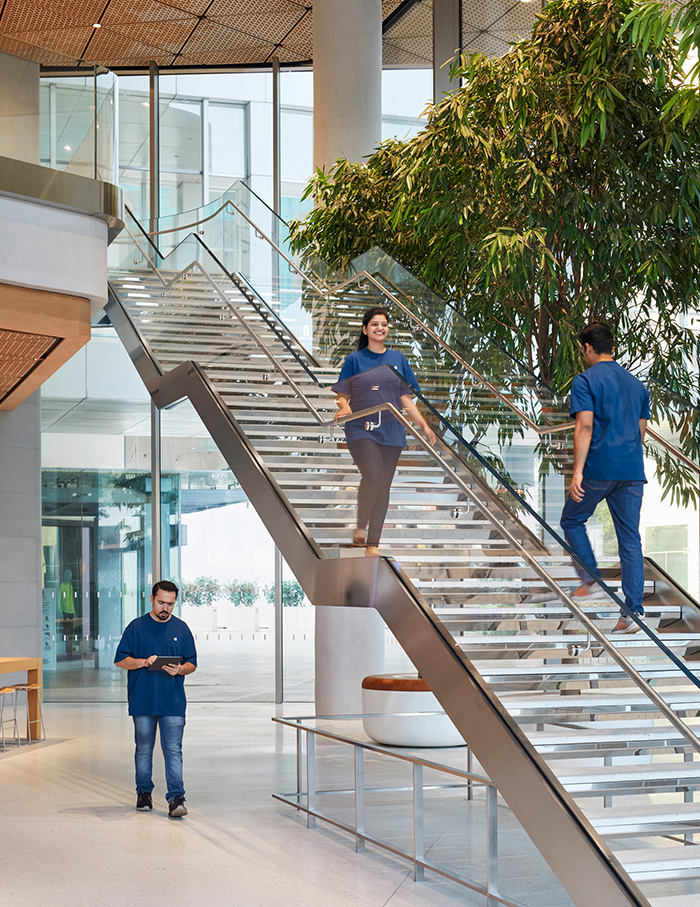 The store aims to create a modern-day town square where visitors can engage with others in a welcoming community environment. The symmetry of the perfect triangles draws attention, which trickles down to the massive up-to-date Apple logo hanging on the wall. The building shimmers through the contrast of the wood, the black edges, and the lined-up lightbulbs flashing bright light from above.
"Apple BKC brings together the best of Apple in a beautiful, welcoming space for connection and community and reflects Mumbai's vibrant culture." Apple has forever altered our notion of retail architecture and design, making it ready to welcome customers worldwide.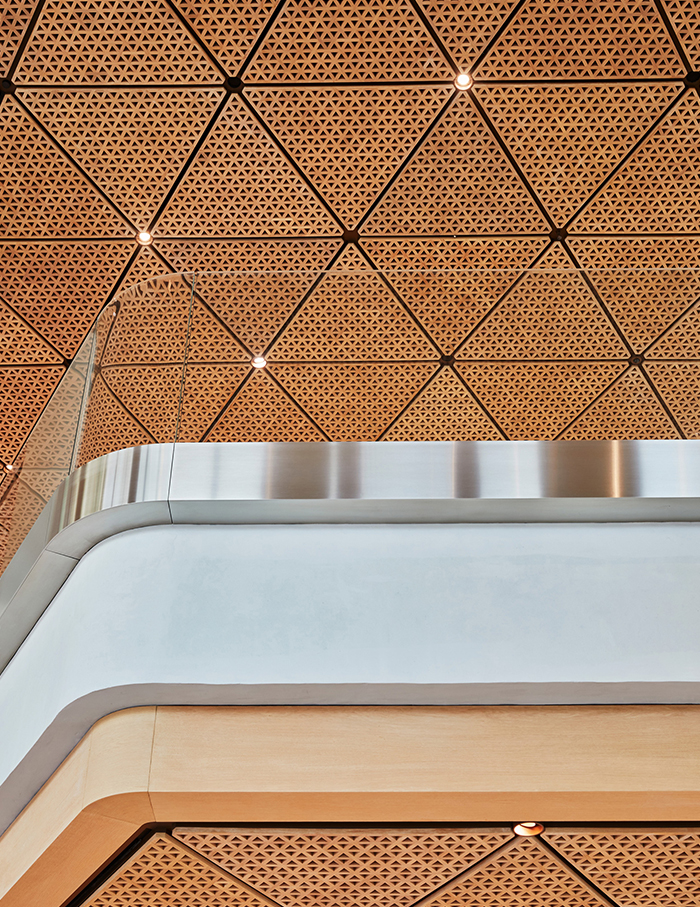 Built to be one of the world's most energy-efficient Apple Store locations, with a dedicated solar array and 0% reliance on fossil fuels for store operations, making it carbon neutral, its design is visually impressive and environmentally friendly. The fins on the exterior of the building are designed to provide shade and reduce the energy needed to cool the interior of the building.
Apple BKC is a beautiful and welcoming space that represents Mumbai's culture, displays Apple's innovative products, and offers a community environment for visitors.
You may also like: Boundless luxury has a new address in Anita Dongre's new flagship store at Kala Ghoda