Homes
Apoorva and Kunal Shroff's contemporary concrete and glass villa Airavat stands majestically at the apex of a foothill in the Western Ghats
JAN 3, 2022
| By Sonal Shah
Though the angular structure is partially visible along the driveway, nothing prepares us for the dramatic impact of the home—the voluminous expanse, the double height ceilings, huge swathes of glass opening directly into lawns that appear to extend to the cliff edge, and the ascending mist wafting gently through the interiors.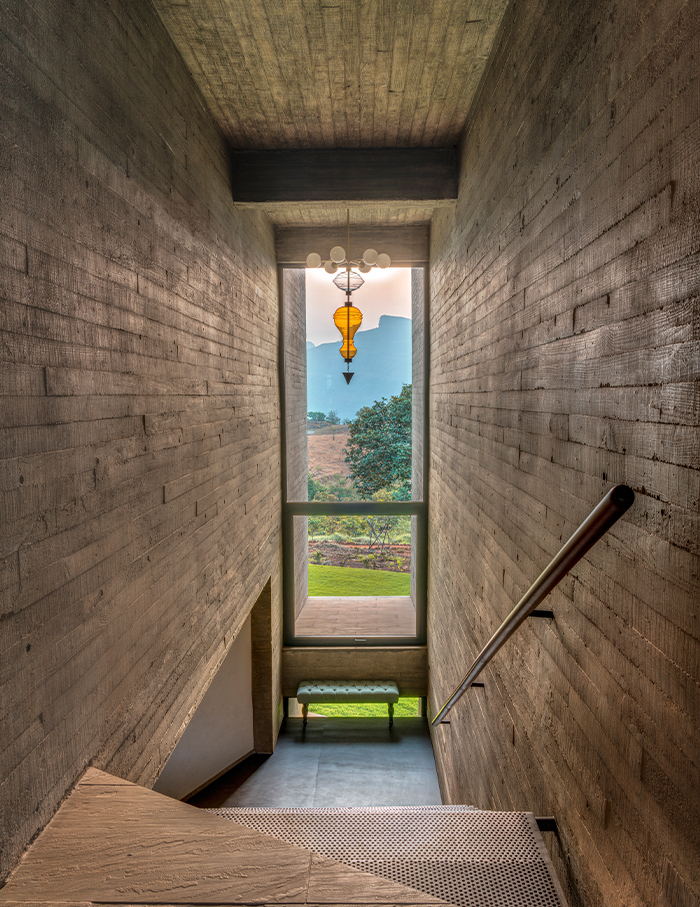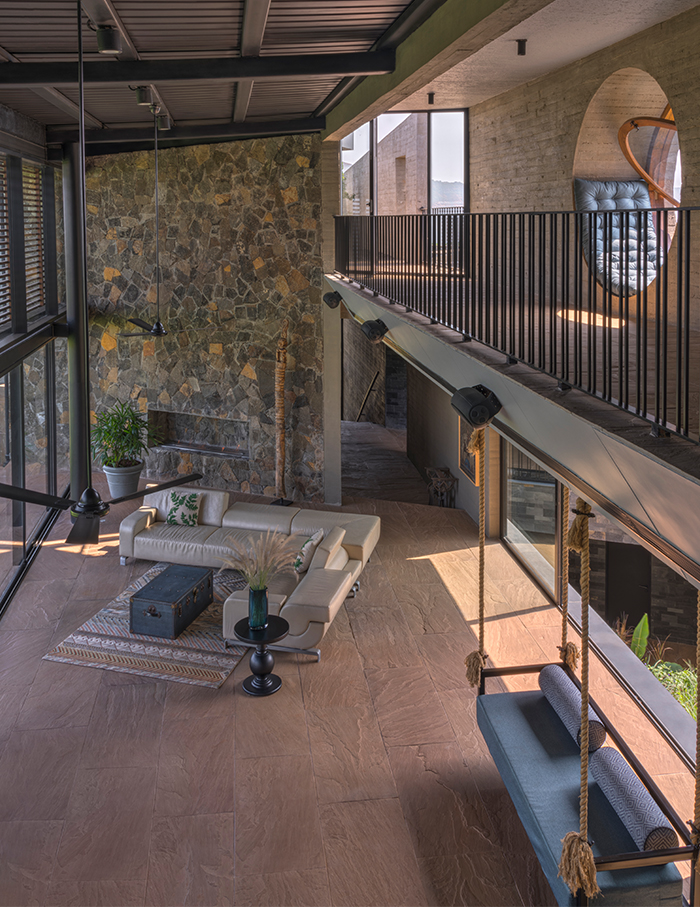 Hugging the natural contours of the hillside, the entrance is situated at the highest point, with the major part of the villa accommodated on different terraces at lower levels. Aptly named Airavat or home in the clouds, the project was a 'dream come true' for Apoorva Shroff, one of the partners of the Mumbai based architectural practice reD. Her husband Kunal's only brief was that the villa be welcoming and large enough to accommodate their extensive families and friends.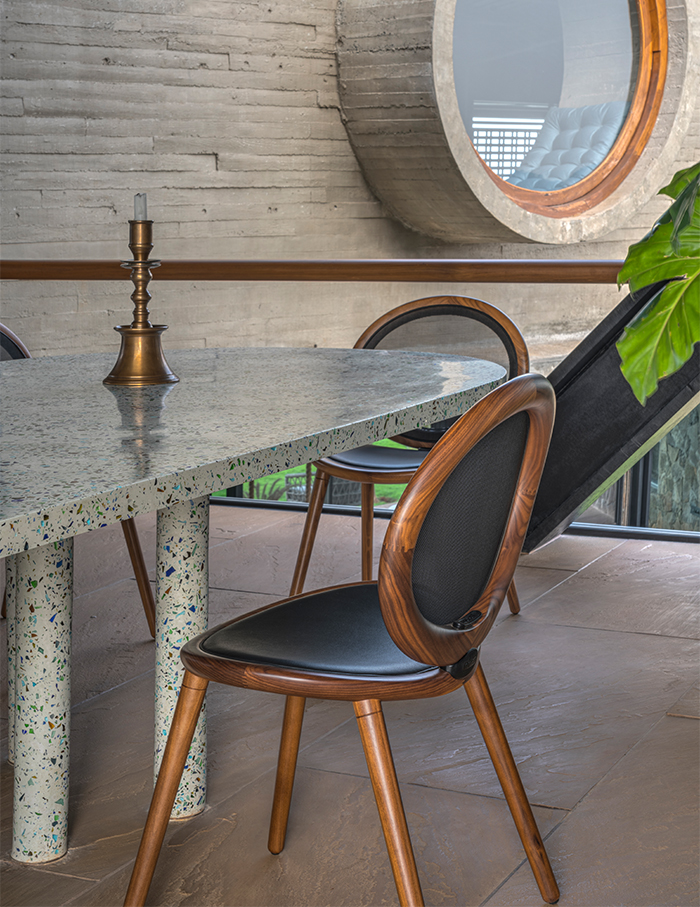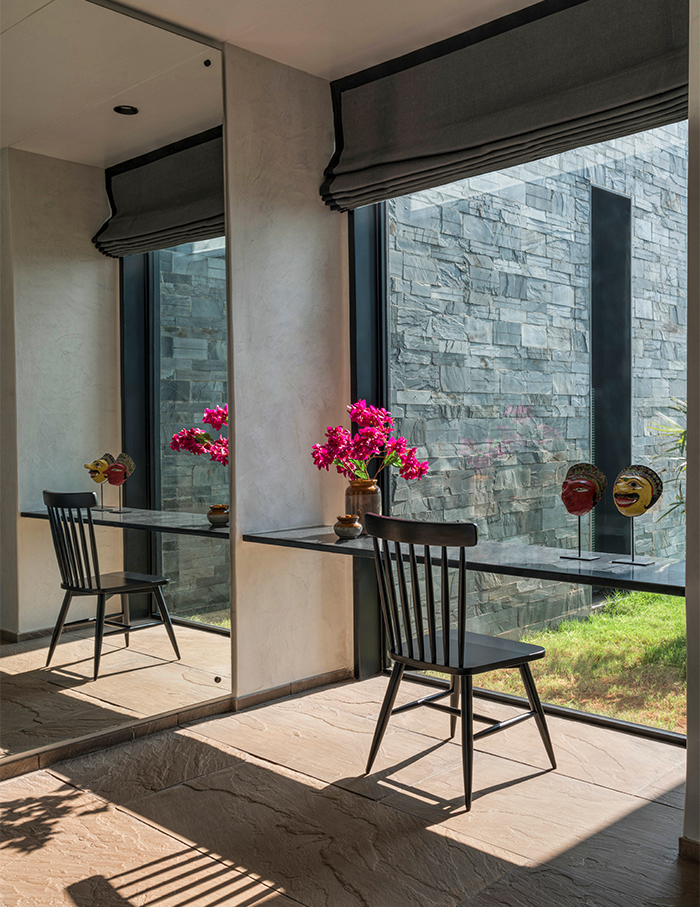 The home was conceptualised as a three storeyed, angular seven bedroom structure that capitalised on the vast mountainside views of the Deccan Plateau.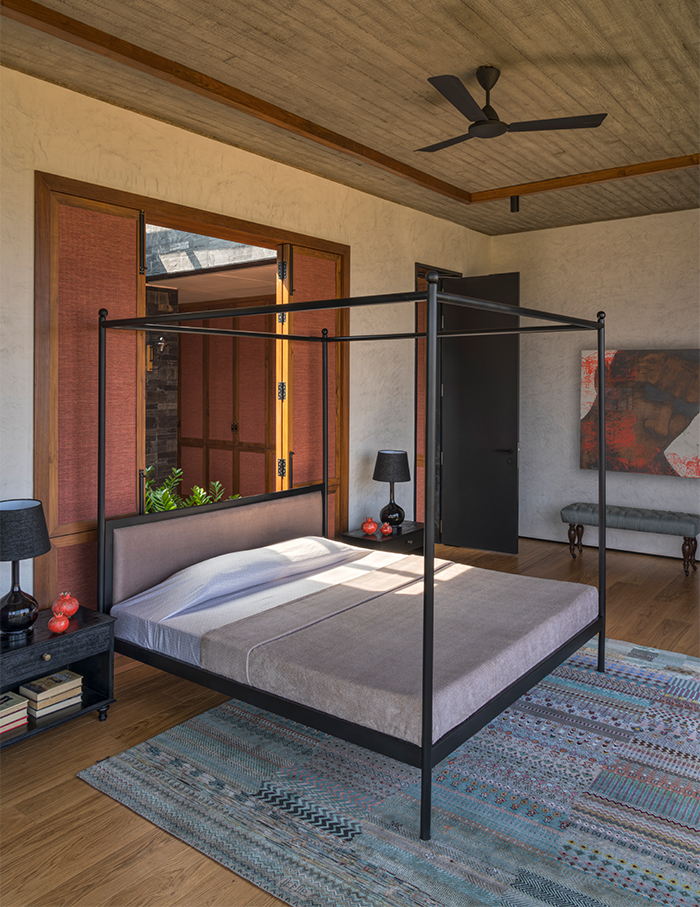 Discover more about Airavat villa in Khandala featured on the cover of the December 2021 – January 2022 issue of ELLE DECOR India here…