Design
AnanTaya launches Naksha—An architecture-inspired clothing line that fuses Persian intricacy with Indian artisanship
JAN 10, 2022
| By Twinkle Tolani
An interdisciplinary, award-winning lifestyle design studio and enterprise committed to the development of ideas using traditional crafts, AnanTaya and AKFD Storey's products are a unique convergence of India's past and present, activated by the efforts of awarded designers collaborating with skilled artisans. 
Moving forward with this very spirit, the brand brings to you an apparel line named 'Naksha' that is a reflection of the gratitude that designer-architect duo Ayush and Geetanjali Kasliwal, feel for the Indian heritage. Inspired by Hasht Behesht, prevalent in the Mughal architecture, the range unravels as a tale of history. 
Hasht-Behesht (Persian: بهشت هشت lit. 'Eight Paradises') refers to a specific type of floorplan common in Persian and Mughal architecture, whereby it is divided into eight chambers surrounding a central room.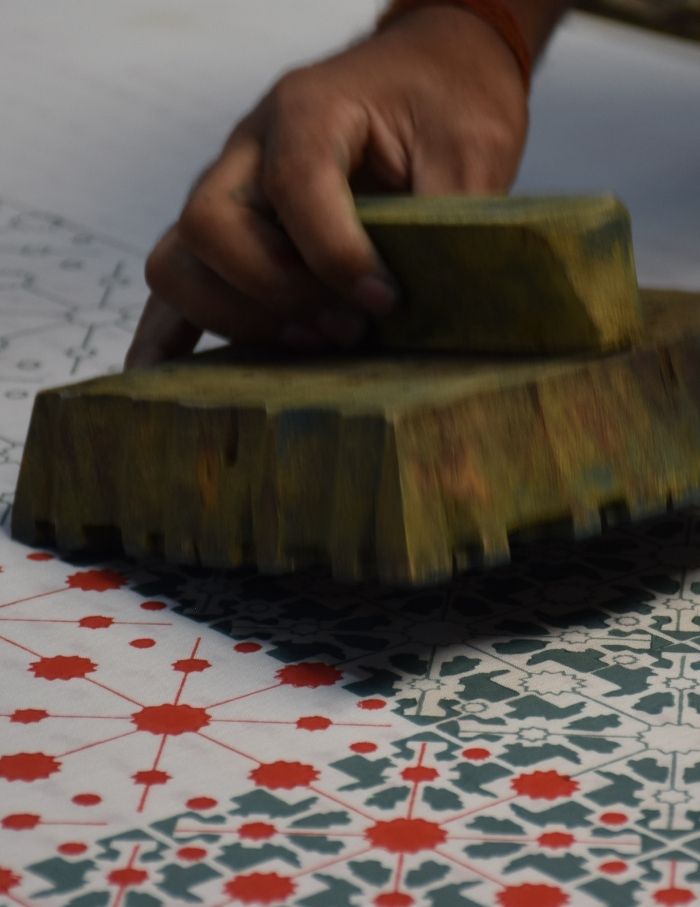 "Elevated from Hasht Behesht—the eight Paradise is transformed into a modern print that is hand-blocked in traditional techniques. The Naksha range exemplifies architecture influencing fashion, to express the unconventional in you," reveals the duo. 
Shirts, kaftans, crop tops, dresses, scarves, pocket squares and home linen in block prints of playful colours make up the collection. The clothing dedicated to architecture is a statement in itself. Beautifully hand-blocked by local craftsmen of Jaipur, this range is restoration & contemporising of ancient crafts.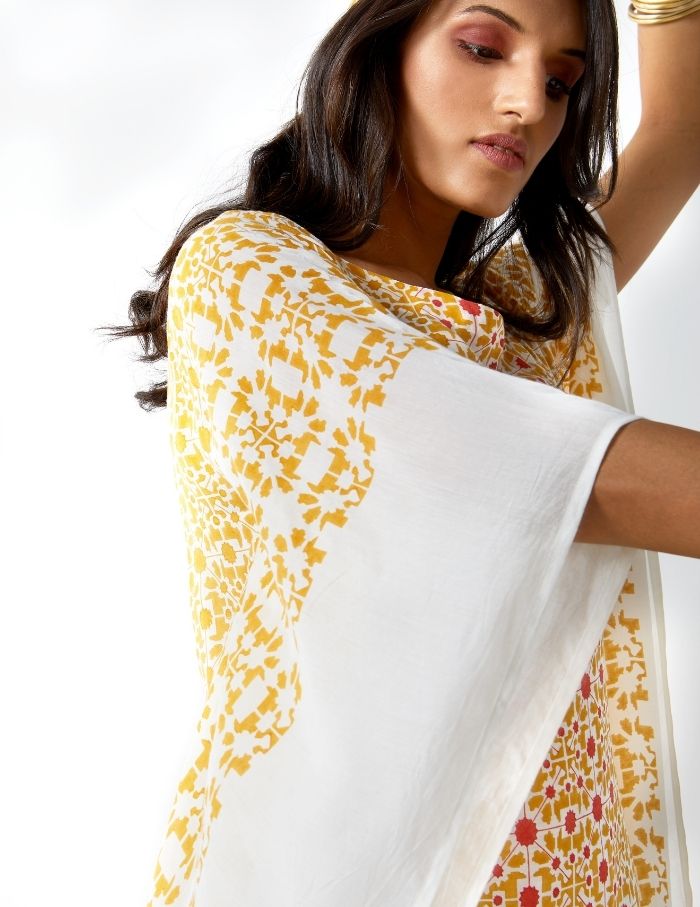 Further elaborating their intent behind Naksha, they say, "At AnanTaya, we believe that crafts can be a part of our everyday life and that crafts, like any other industry, can be a source of meaningful employment. We practice fair trade, promote the empowerment of women and support artisans' livelihoods through innovative designs and processes."
Through innovative design and use of materials including re-purposed elements in furniture, lighting and interior accessories, AnanTaya promotes women empowerment and supports livelihoods for artisanal communities. They believe that meaningfully handmade items should be a part of everyday life. 
"Our business, designing, manufacturing and marketing model demonstrates how handmade converges with small batch production to come up with the finest in Modern Indian Design winning UNESCO seal of excellence," sums up the duo.
To stay updated on all things trending in design, check out the latest launches here