Homes
Amrita Guha and Joya Nandurdikar of Untitled Design Consultants turn to wisdom of the past and weave a modern Indian abode at Nagpur
JUL 8, 2021
| By Amrita Guha and Joya Nandurdikar
Resplendent with art, artefacts and curios, the abode exuberates a modern bliss of antique charm! Catering to three generations of a close knit family, the 12,000 sq ft three-storey Nagpur Home displays the homeowner's love for the melange of art—collected partly by the clients and the rest have been curated by us at Untitled Design Consultants.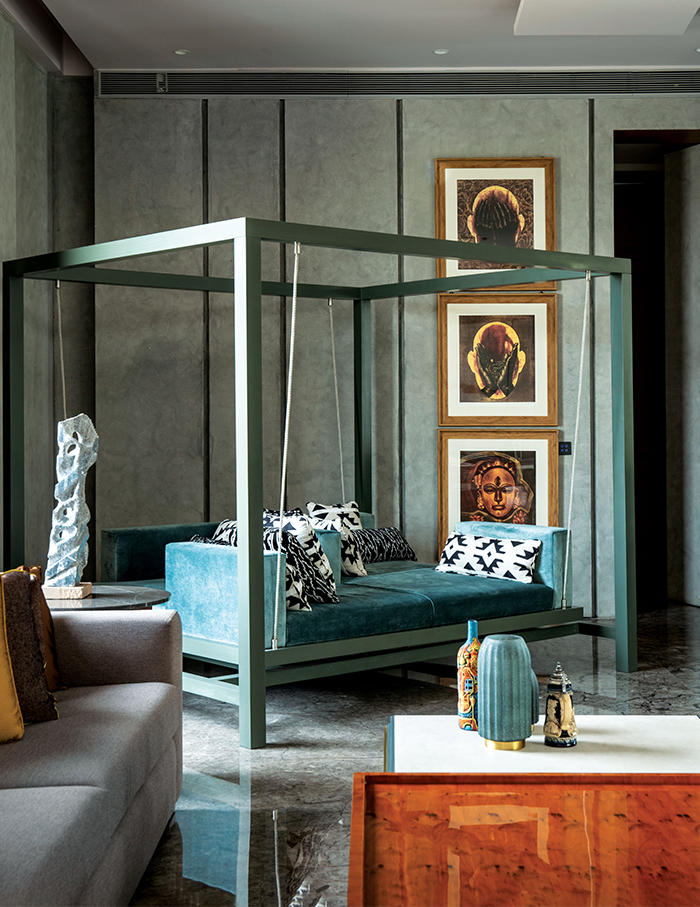 We trusted the process, the freewheeling approach reflecting in what we've designed. The Vastu Shastra has further guided us to weave in spaces such as the 'Brahmasthan', emphasising on the epicentre of the house. An extremely holy and powerful zone, it receives optimal daylight and ventilation.
Adjacent to this is a wall cladding, representing the Mandala—an ancient and auspicious Hindu symbol of the universe and the never-ending circle of life.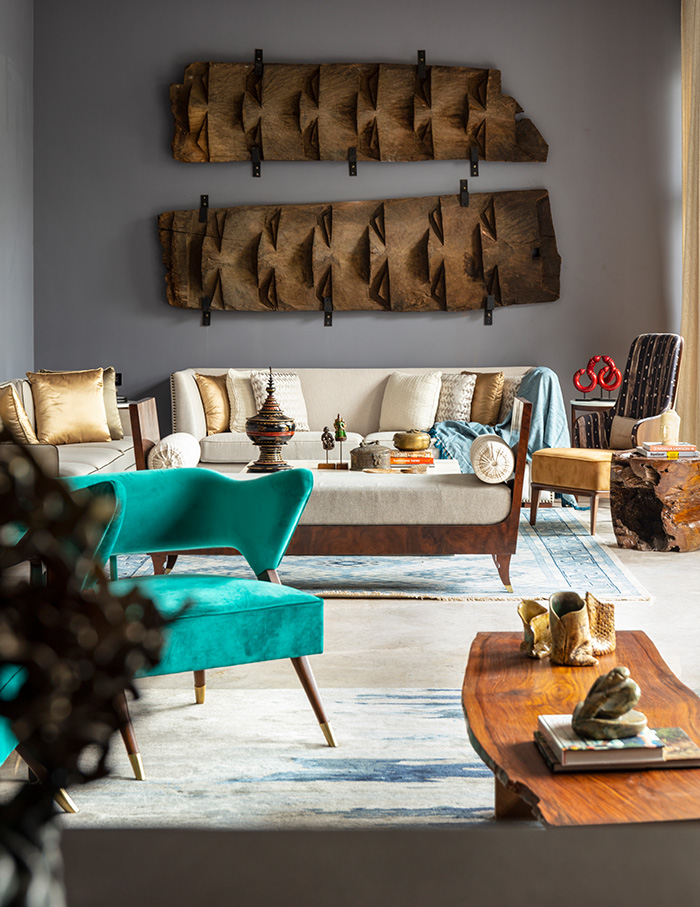 Our preference for Indian stones is evident in the material palette that uses granites, sandstones, limestones and reclaimed teak. These are complemented by veneers and exotic stones such as Brazilian granite and beige Unito.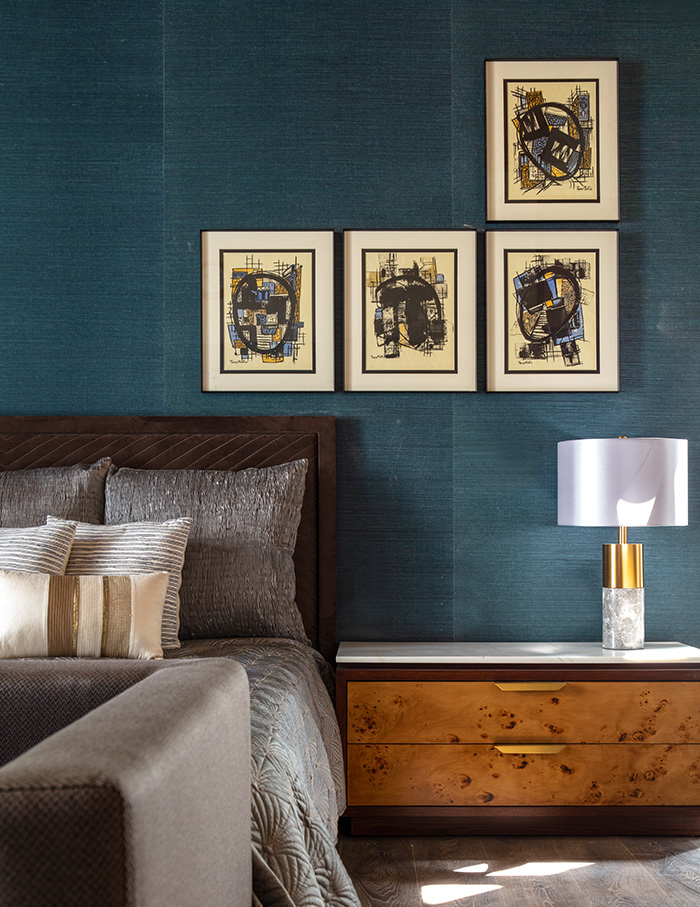 Adding an eclectic charm are the antique totems procured from Nagaland that highlight the formal living room. Classical Vietnamese urns greet us as we walk down the atrium towards the living area. Furthermore, the terracotta faces that adorn the staircase lobby, are mounted on solid wood plates used in local sweet shops from the streets of Kolkata by renowned terracotta artist Shyamal Roy.
For a designer, communicating the concept is akin to unravelling a story and this home unfolds as a manifestation of art and expression.
Click here to read more about what Amrita Guha and Joya Nandurdikar of Untitled Design Consultants have to say about designing this home…