Design
Ambiente 2023: The finest furniture, furnishings and accents from the annual consumer goods fair
JUN 8, 2023
| By Shriya Goyal
Produced by Vaidehi Tikekar
AKU ZELIANG, Young Talent EDIDA 2023
Designed and handwoven in North East India, Heirloom Naga products draw inspiration from indigenous weaves and crafts of Indian tribes. Using the traditional loin loom, these cushions have been woven in 100% cotton by home based women weavers.
Website: caneconcept.com
Instagram: @urra.design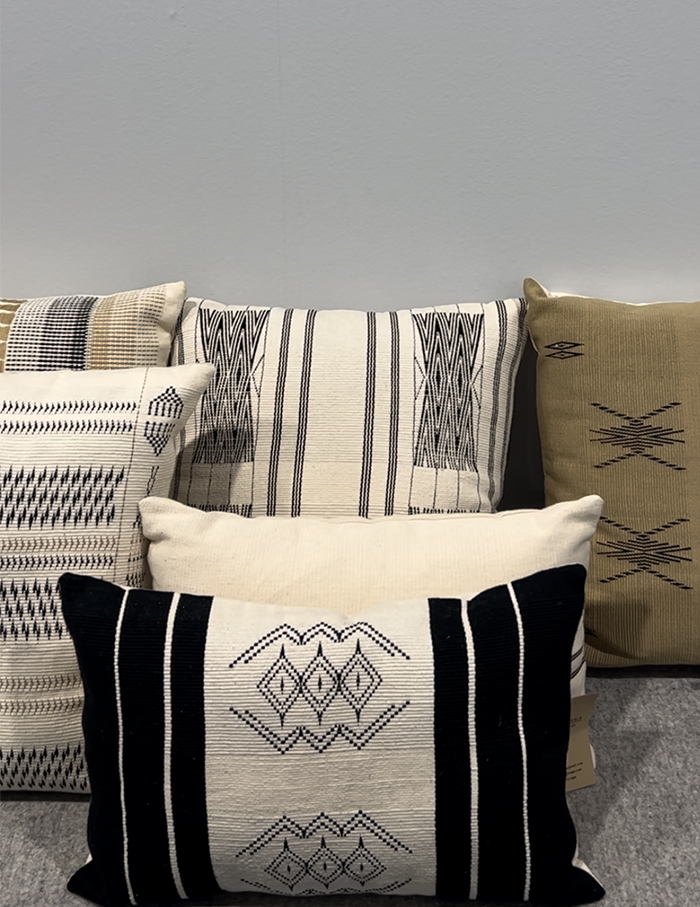 UTOPIA & UTILITY
With a branch stub as its lid, these utilitarian objects indeed metaphor utopia. Made from hand blown glass, these vases and bowls are beautifully tactile as they bring to the fore the interesting contrasts between the disparity of wood, metal and glass.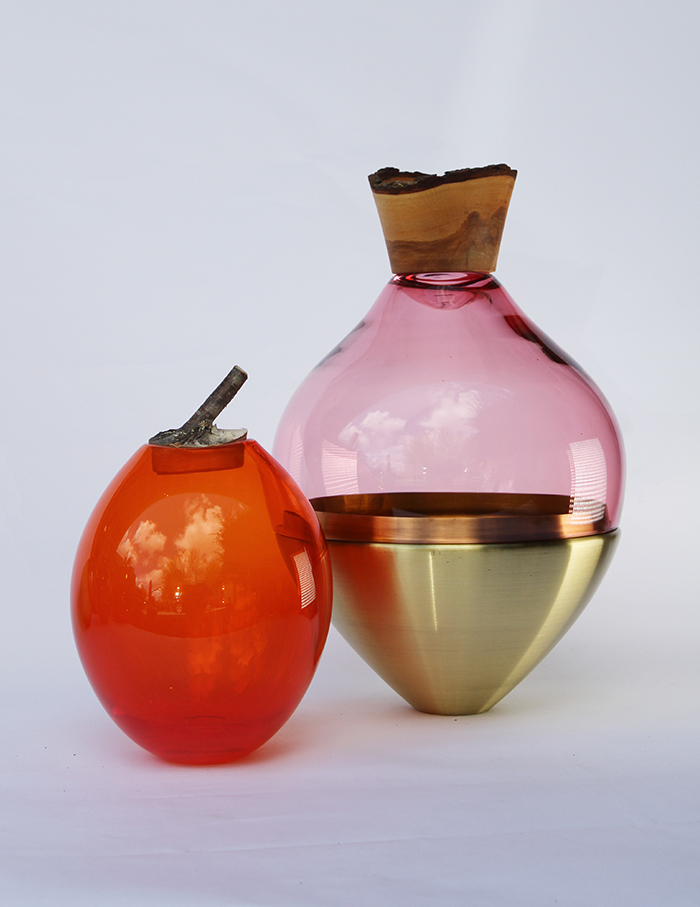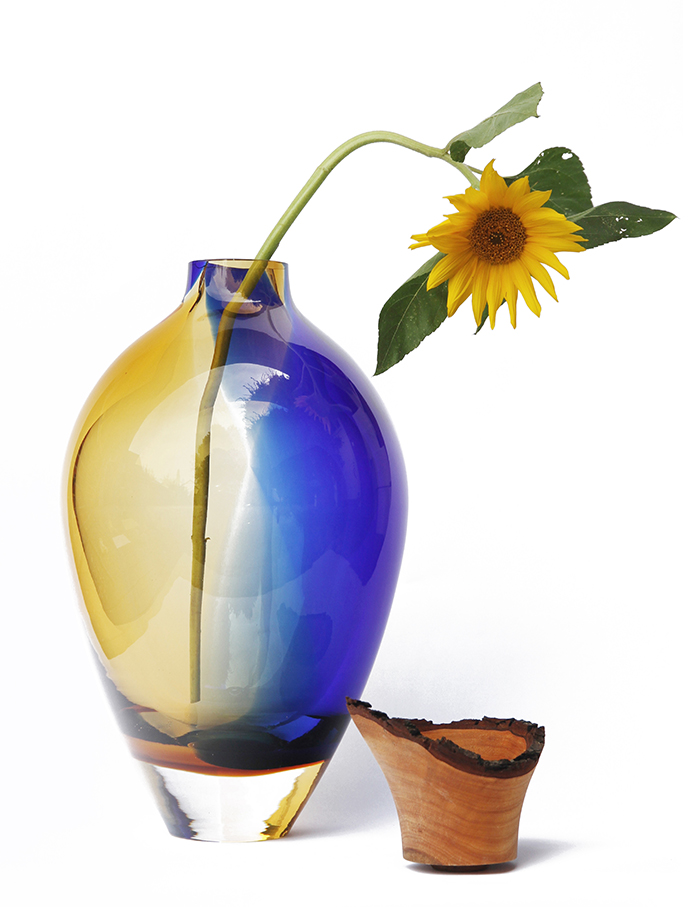 ROSENTHAL
Happiness wears stripes. Intertwined shape, flowing lines, soft porcelain—the ingredients of the Node Stripes vase are simple, and the result is captivating. Designed by Martin Hirth, the hand painted lines emphasise the dynamic shape and the colours bring a summer feeling.
Website: www.rosenthal.de/en-de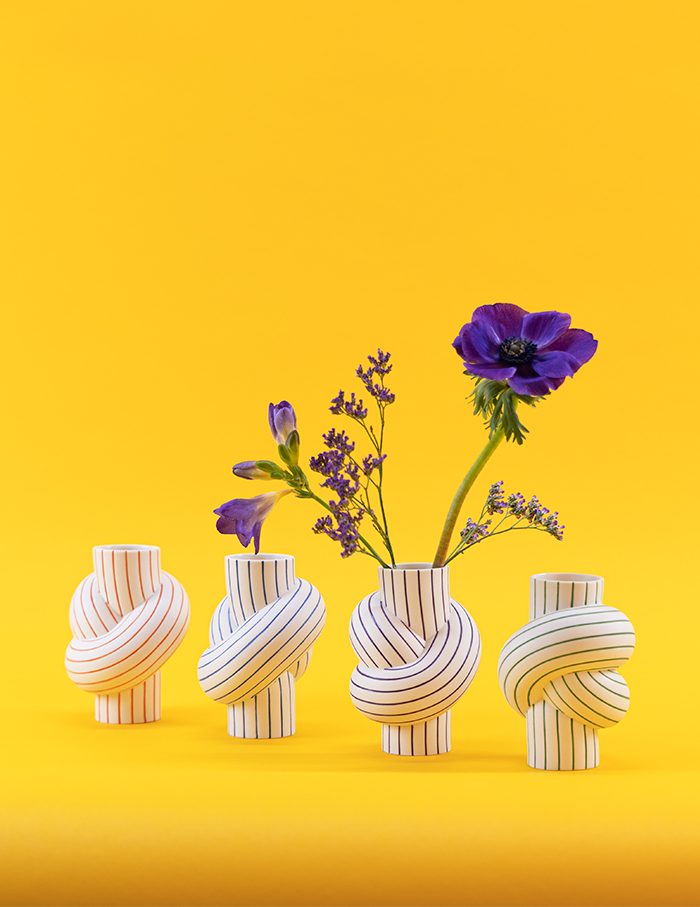 VISTA ALEGRE
Vista Alegre's collections are reminiscent of their past as heritage and motifs of yesteryears intermingle with contemporary culture. The Meaning Collection is a dreamy voyage of flora and fauna finding splendour in secret gardens that chronicle Vista Alegre's legacy and vision.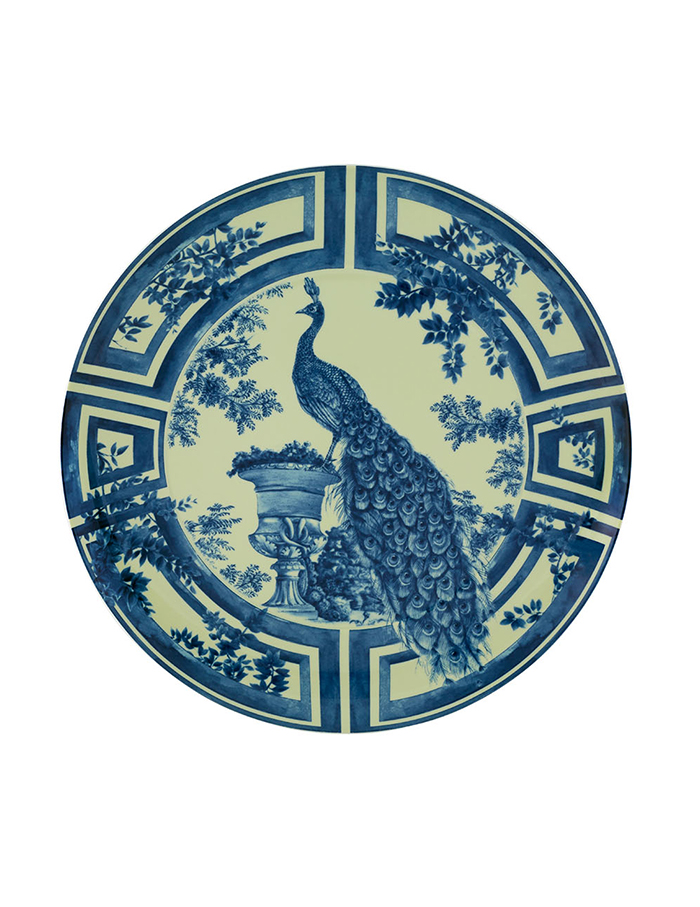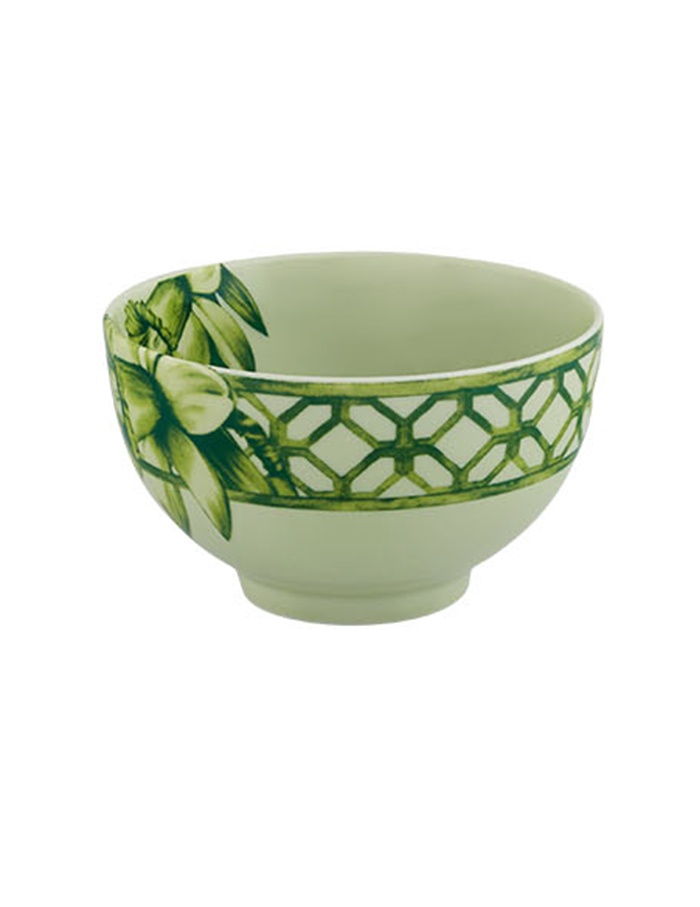 POLSPOTTEN
When choosing a vase, if choosing one-of-a-kind is the agenda, then look no further than the Boolb Vase. With a hand-splattered reactive glaze, the retro shape of this multi-colour ceramic vase balances it out with a funky, modern edge.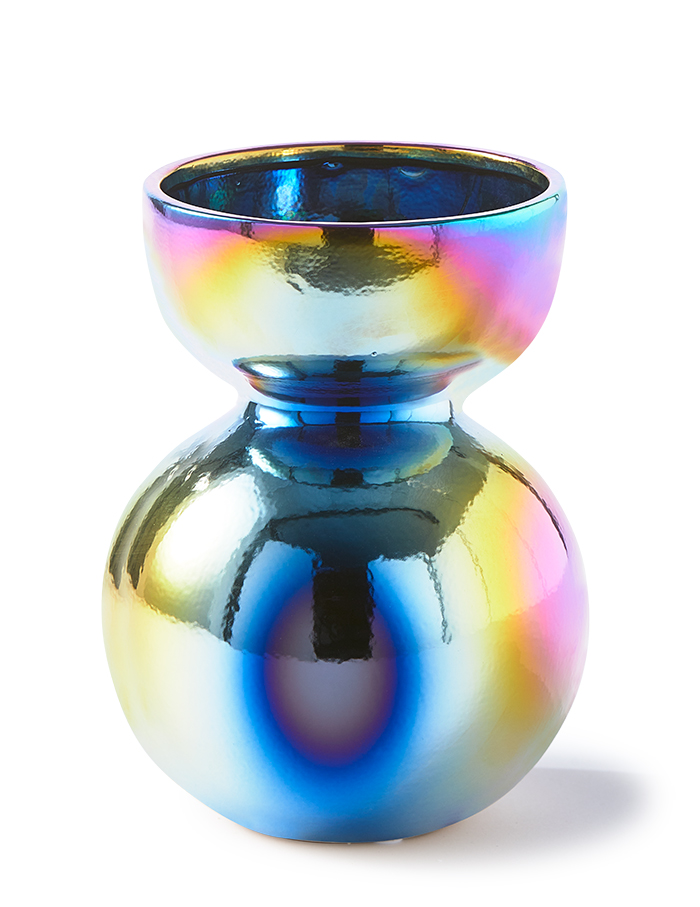 ICHENDORF
The pitchers are getting their own share of nature. Designed by Alessandra Baldereschi, part of the Animal Farm collection, these novelties with squirrel, bird and owl as protagonists are made in hand-made and flame-worked borosilicate glass.
Website: www.ichendorfmilano.com/en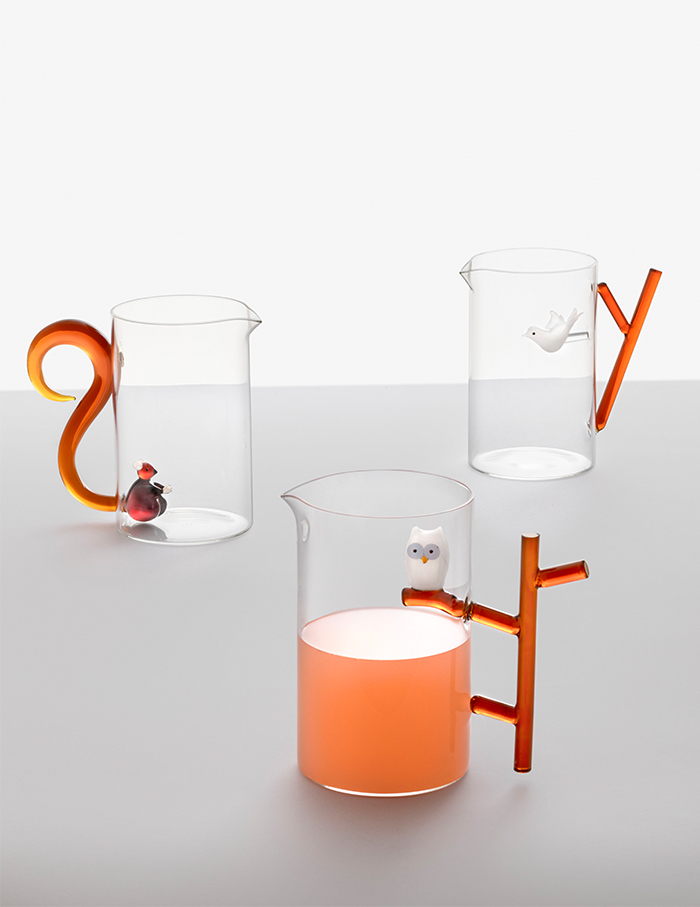 REFLECTIONS COPENHAGEN
Reflections Copenhagen renders exquisite objets d'art that evoke an ethereal air. Colourful crystals in striking geometries come together to create the Oklahoma tray alongside Tribeca and Soho Bookends that play with lights to change shape and hue basis their position, angle and location.
Website: www.reflections-copenhagen.com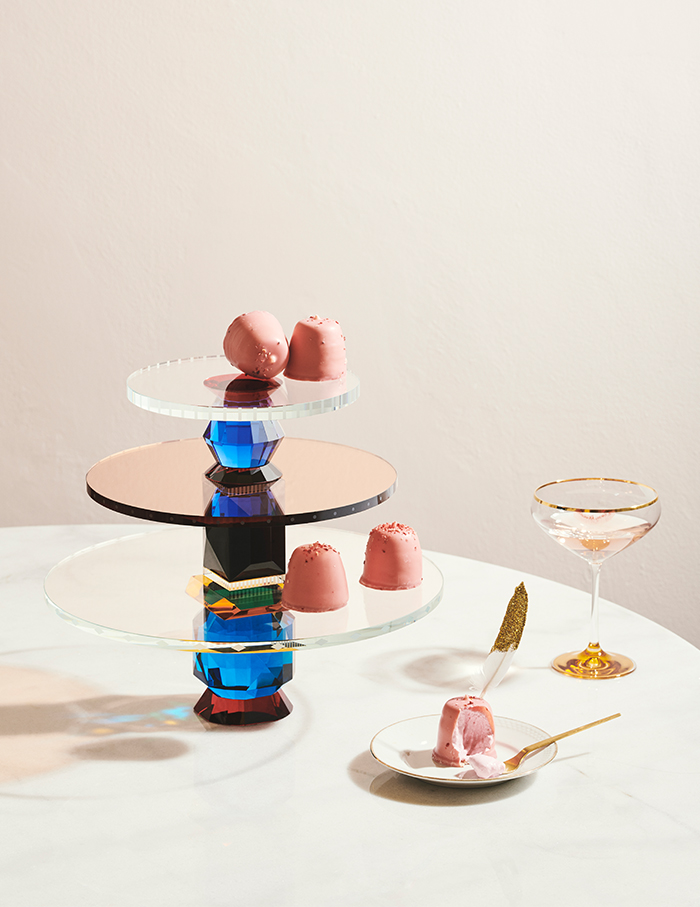 KARE DESIGN
Tableware that's good enough to eat and to gaze at! It is time to make every meal a visual delight with glazed ceramic large dinner plates that come with a small dinner plate and bowl.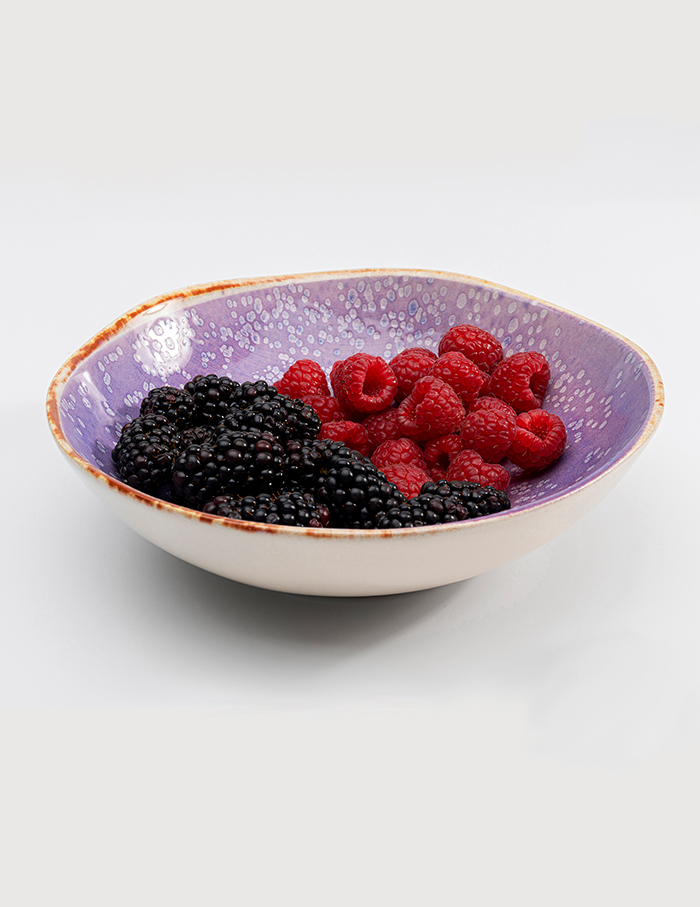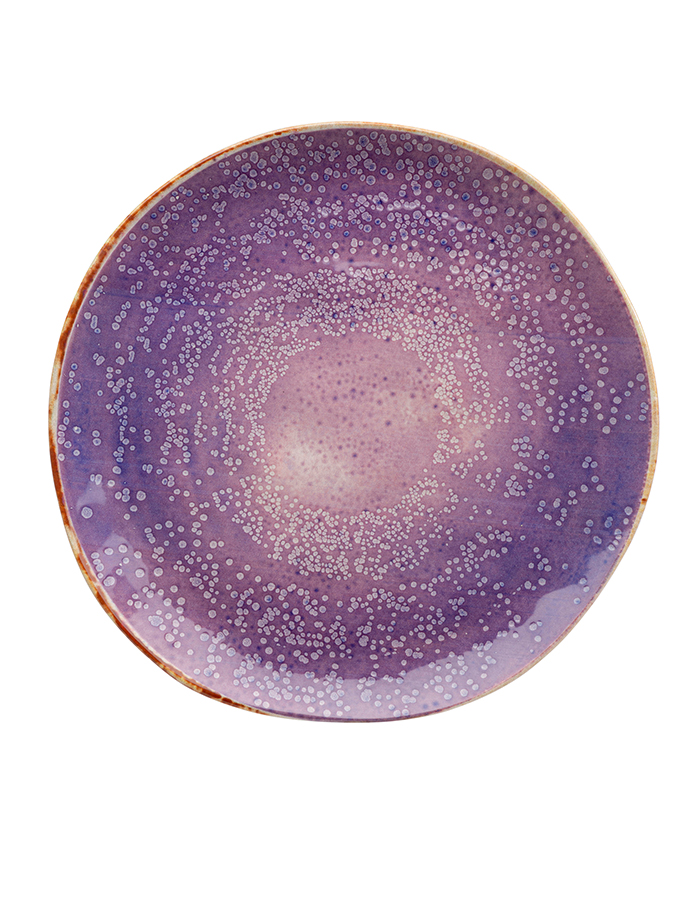 DIBBERN
Reminiscent of the shapes and shadows observed in natural topographies, Silhouette collection from the designer Bodo Sperlein plays with deep gradients embedded against the pristine whites of fine bone china.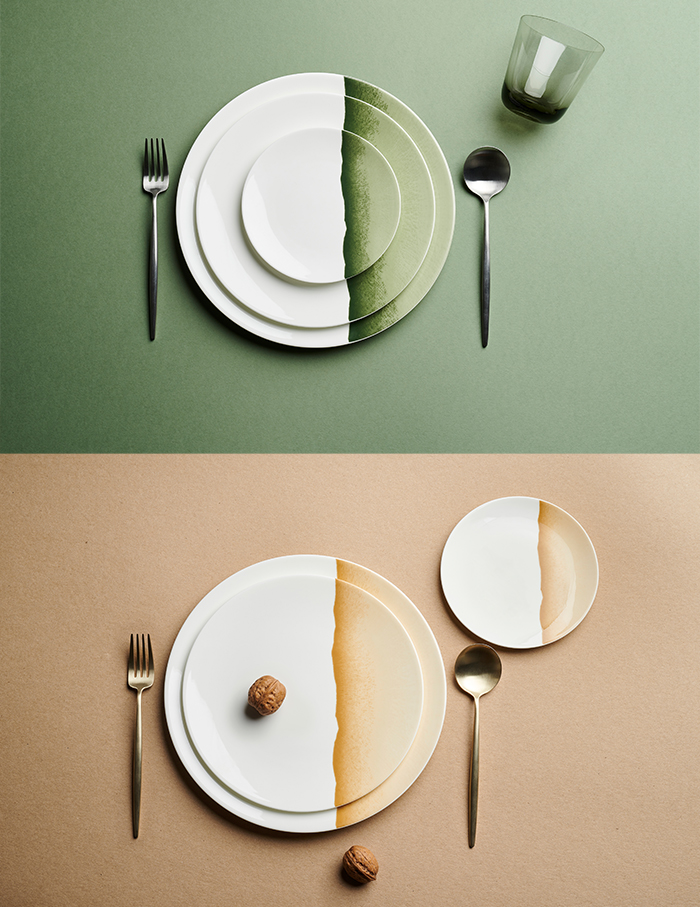 FI-LED
An attempt to blur the boundaries between art and design and encourage investigations of colour, texture, and form, Scacco Matto portable lamp designed by Francesco Cappuccio allows the creation of five different light sculptures by combining three pieces with magnets.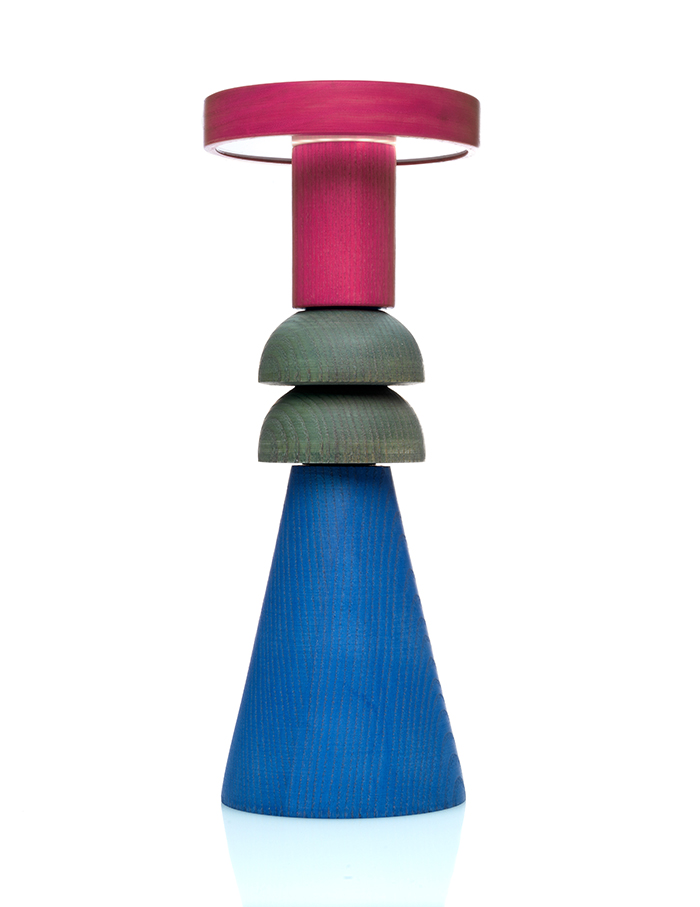 RECOZY
With a curved demeanour that is nothing short of perfect, the Byden floor vase by Recozy is 3D printed using recycled materials. Available in three sizes and four colours, the vases with bends and loops are a visual delight.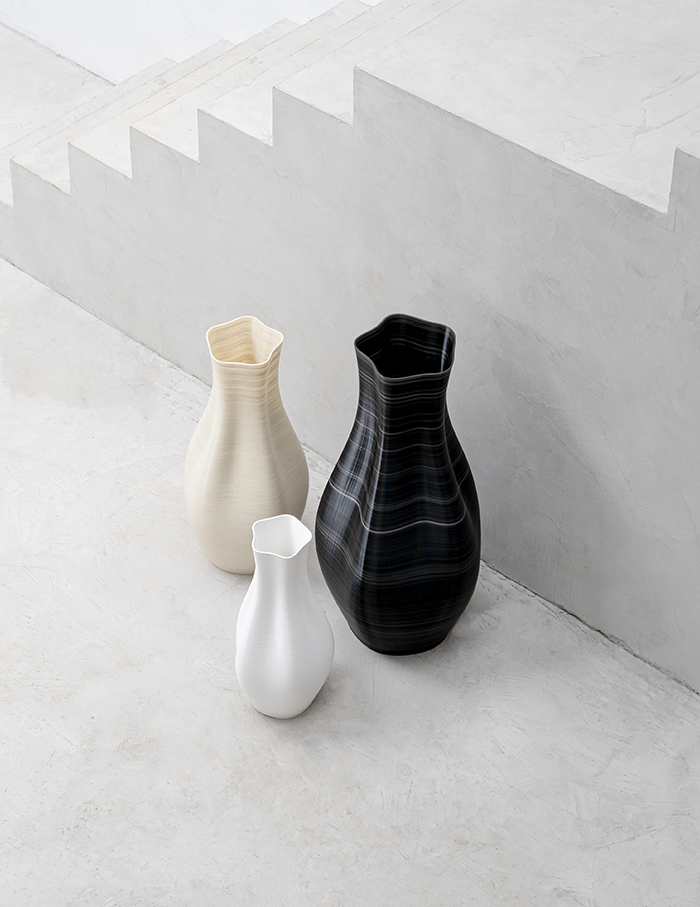 BROSTE
Inspired by draped fabrics, the skirt pendant light and floor lamp with a decorative contrast switch adds a splash of colour and a touch of humour to any room. It winks at the world and prompts you to smile.
Website: www.brostecopenhagen.com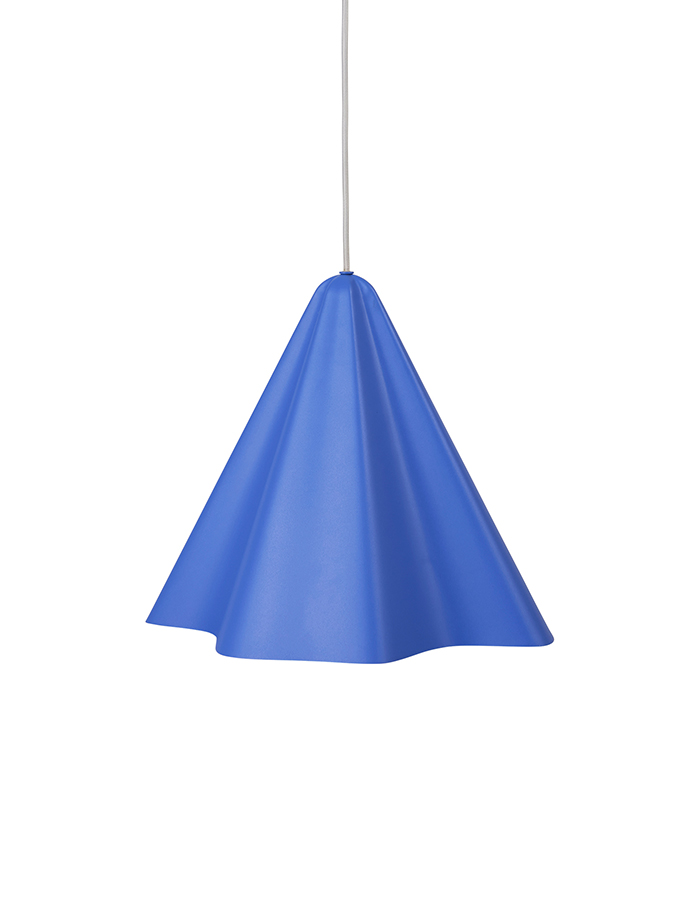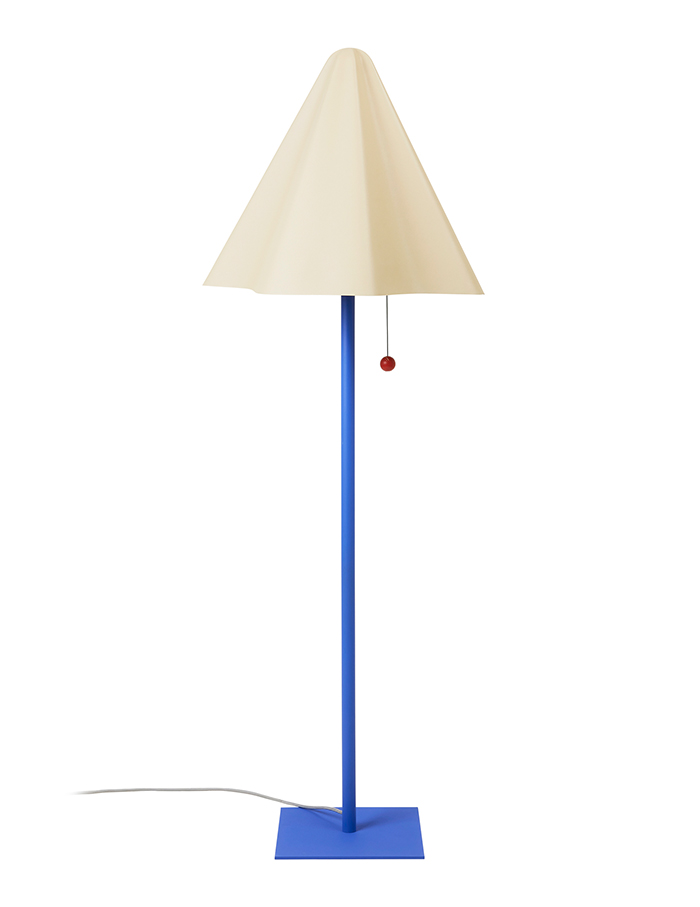 CINDY VALDEZ
With 3D scanning technology, the Biophilia collection reflects the loss of biodiversity in food supply. While the bulky Waqachi vase is inspired by the 'Mother in Law' potato, the elongated and layered Tannen vase is influenced by the German potato.
Instagram: @migrationofmatter_studio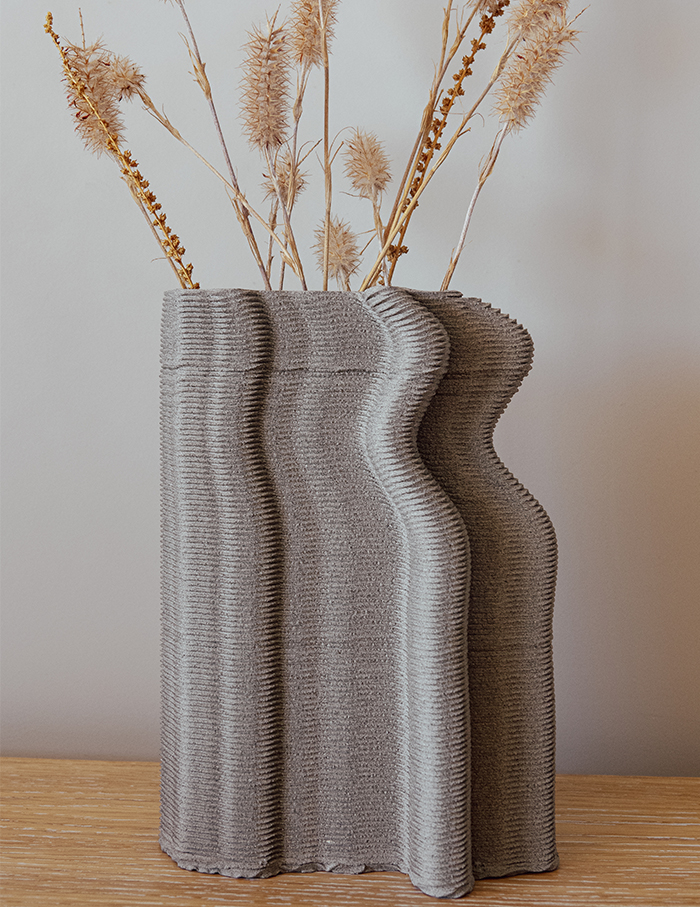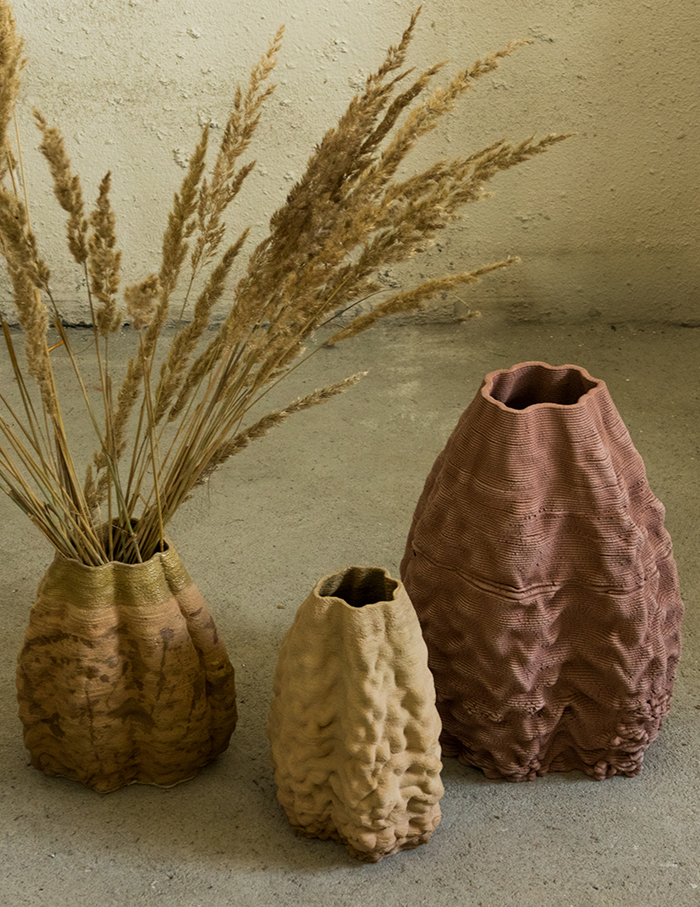 HENRIEKE NEUMEYER
Turning on their axis, the mouth blown Attenzione drinking glasses are made from 100% recycled glass. They capture attention by dancing around, drawing focus to the drink and promoting communication in a playful way.
Website: www.henriekeneumeyer.de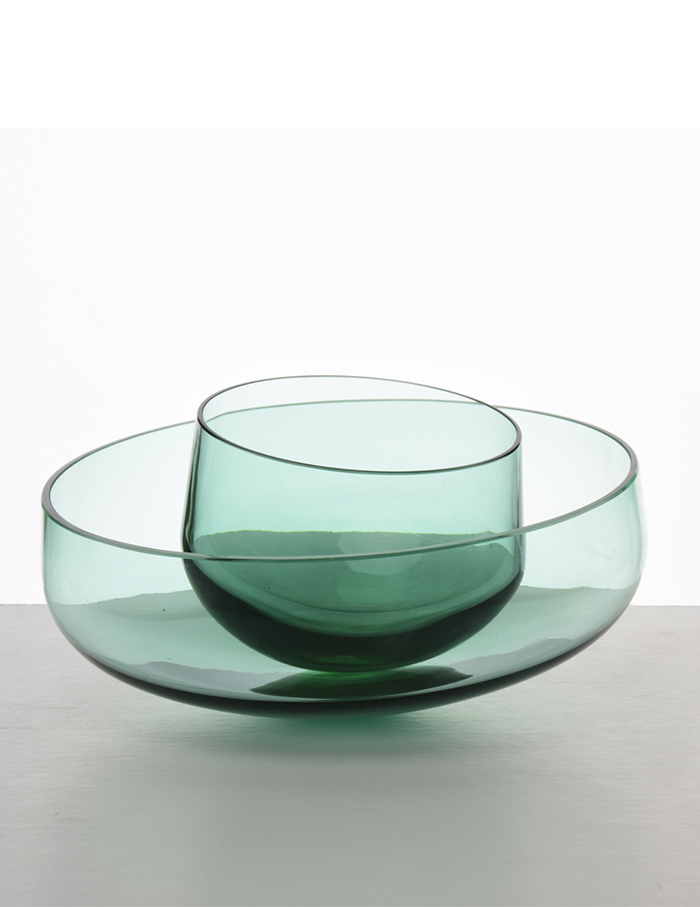 LUKAS HEINSTCHAL
The sun in your hands! Designed for the innovative lifestyle-startup, the Neozoon lamp can be attached to or removed from every smooth surface. Its minimal yet iconic design is enhanced by its serene material range and smooth sun-like light.
Website: www.lukasheintschel.com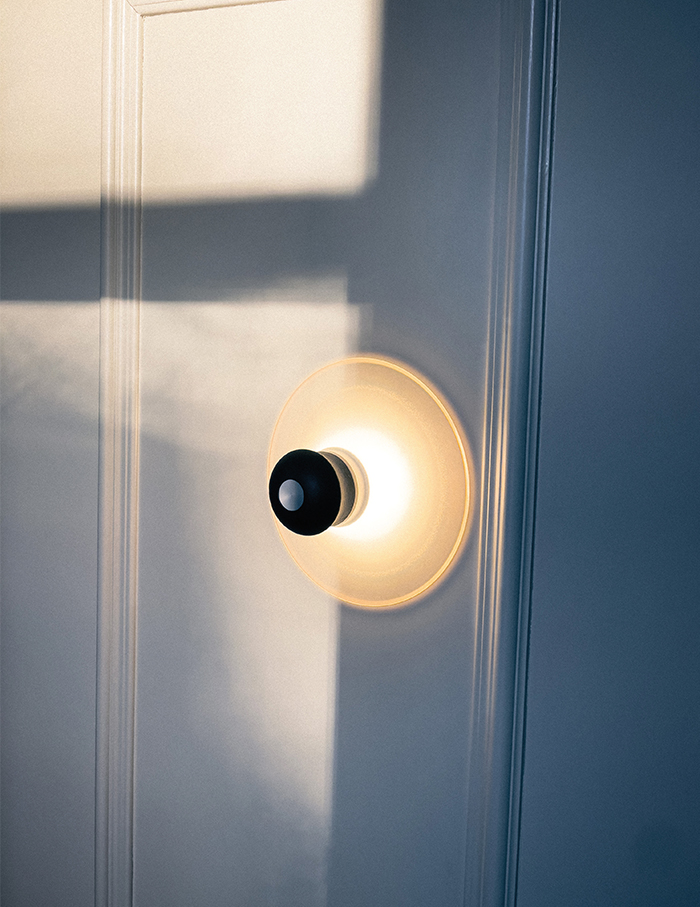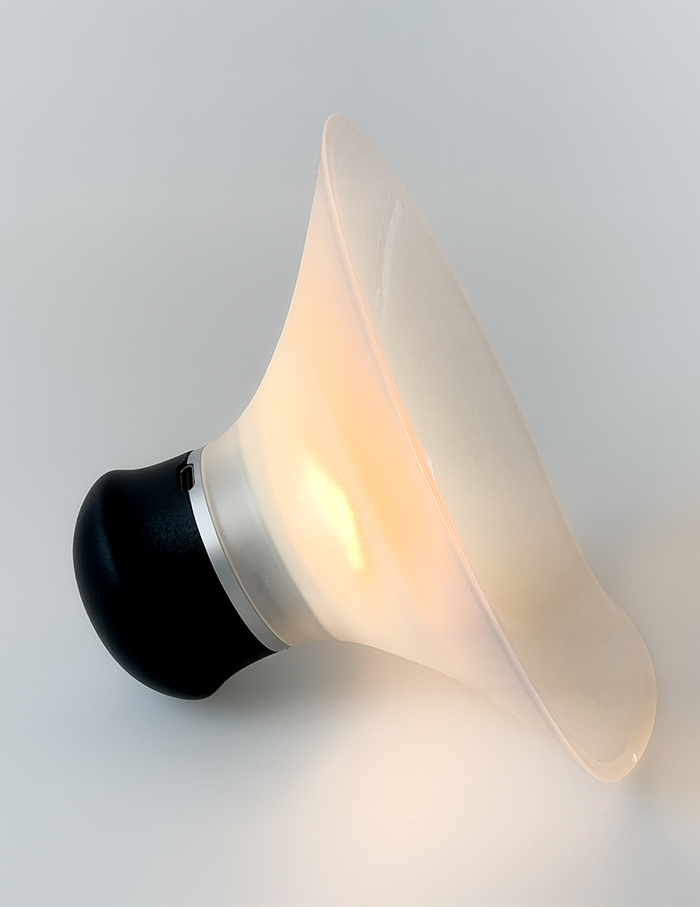 KIM ANDRÉ LANGE
Can sitting itself be entertaining? The SurfBench evokes human dialog through the mechanical connection each seating element has to its neighbour. Ideally placed in a waiting space, the bench transmits the energy introduced by a person in the form of a wave.
Website: www.kimandrelange.com
International designs and rights are reserved by Kim André Lange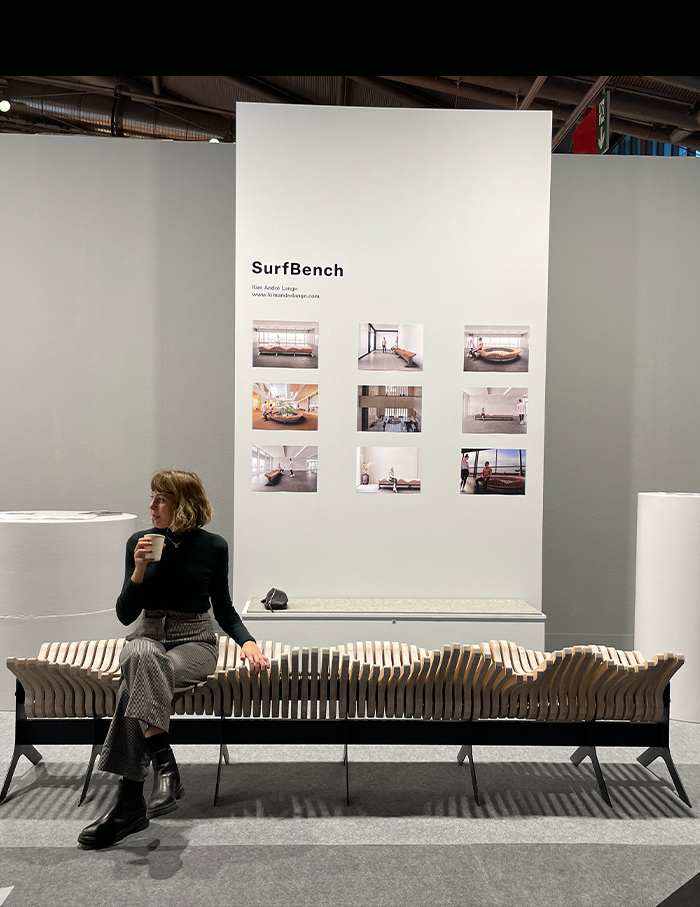 You may also like: Beyond commerce at Jaipur Rugs: The pursuit of sense, sensibility and Manchaha